Ford Motor Company has been experimenting with the idea of providing pickup and delivery services for years now. Most recently, complimentary Ford Pickup & Delivery services rolled out in Brazil through the month of October, which is convenient for owners that are in need of service. Now, the Ford Pickup & Delivery service is expanding across the U.S. to all 8.5 million FordPass Rewards members after it was initially offered at select dealers across the country in the early days of the pandemic.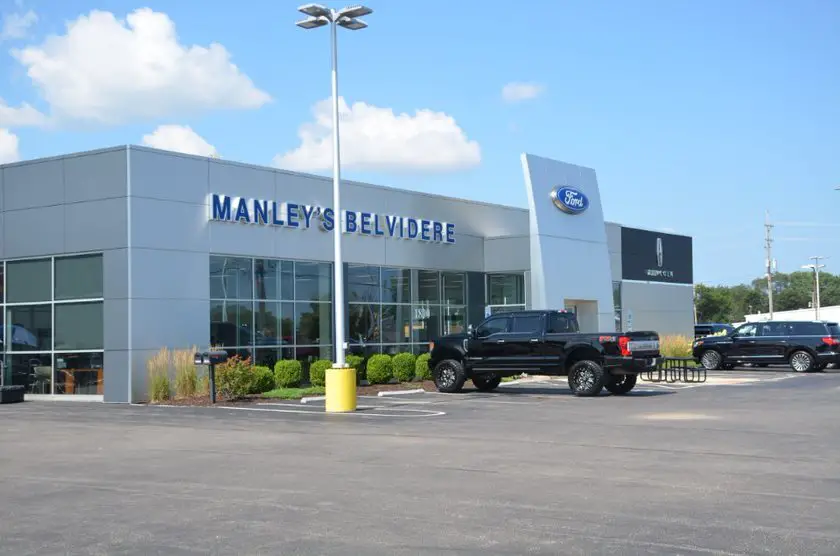 "With remote services proving critical during the pandemic, we're now making it widely accessible to Ford owners," said Elena Ford, the company's chief customer experience officer. "It's our job to look after our customers, and being flexible, respecting their time, and giving them peace of mind through services like Pickup & Delivery is one way we can do that. Coupled with tiers, which provides yet another way to engage with the FordPass Rewards program, we are helping to ensure the value of owning a Ford vehicle gets better over time."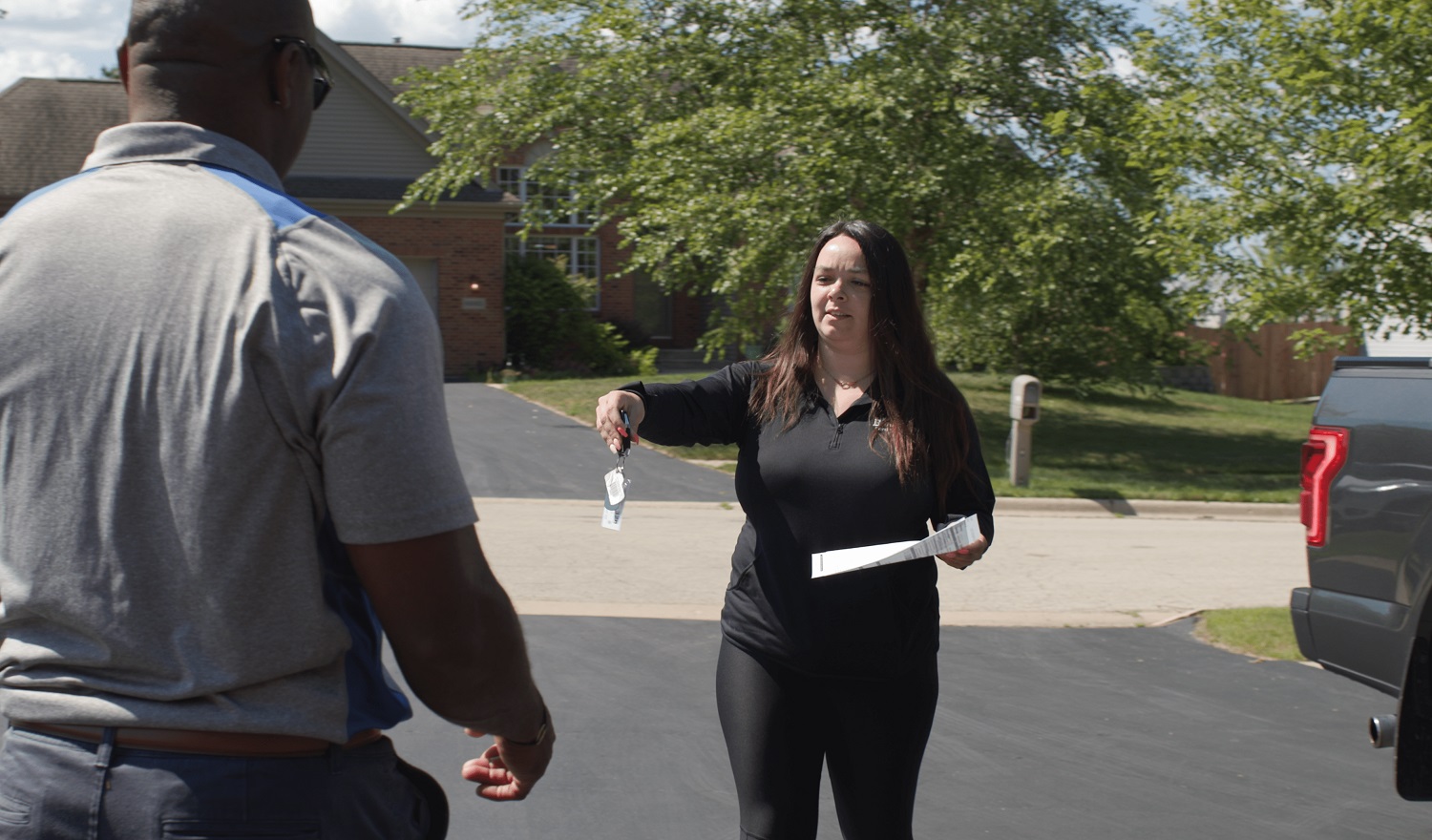 FordPass Rewards members will now be split into three tiers – Blue, Silver, and Bronze – and the top-level Blue and Silver tiers will be eligible for free Pickup & Delivery services. Customers can move up through the tiers by buying or leasing a new Ford vehicle, purchasing a Ford Blue Advantage used vehicle, purchasing items from a dealership, and being an active FordPass Rewards Visa cardholder, to name a few. In addition to complimentary Pickup & Delivery, higher-tiered members receive more points per dollar spent and higher bonus points.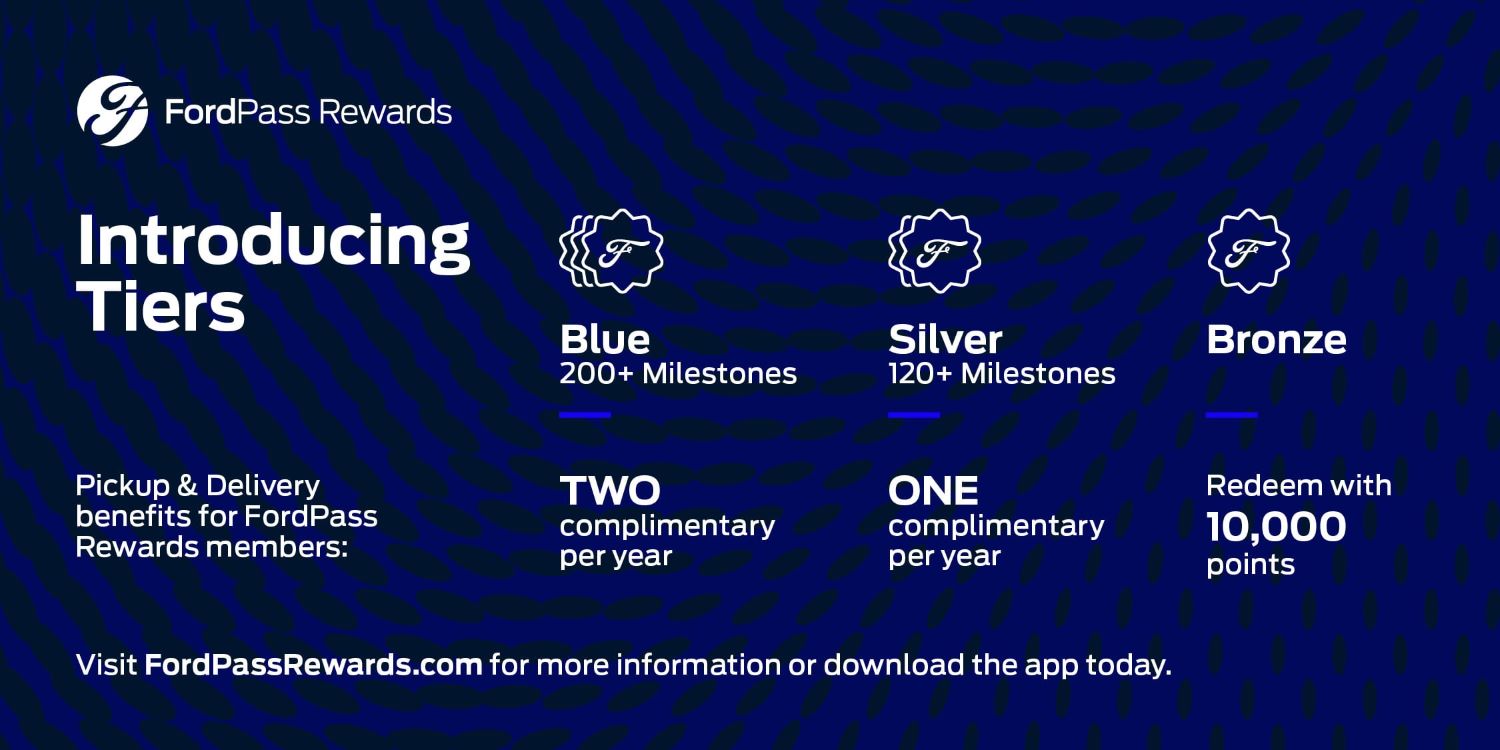 Since March of last year, Ford has completed around 100,000 Pickup & Delivery services, and that number figures to grow exponentially following this expansion. To request the service, FordPass Rewards members simply call their local dealership to schedule an appointment, and while the service is being completed, the owner will receive updates keeping them informed of the vehicle's progress.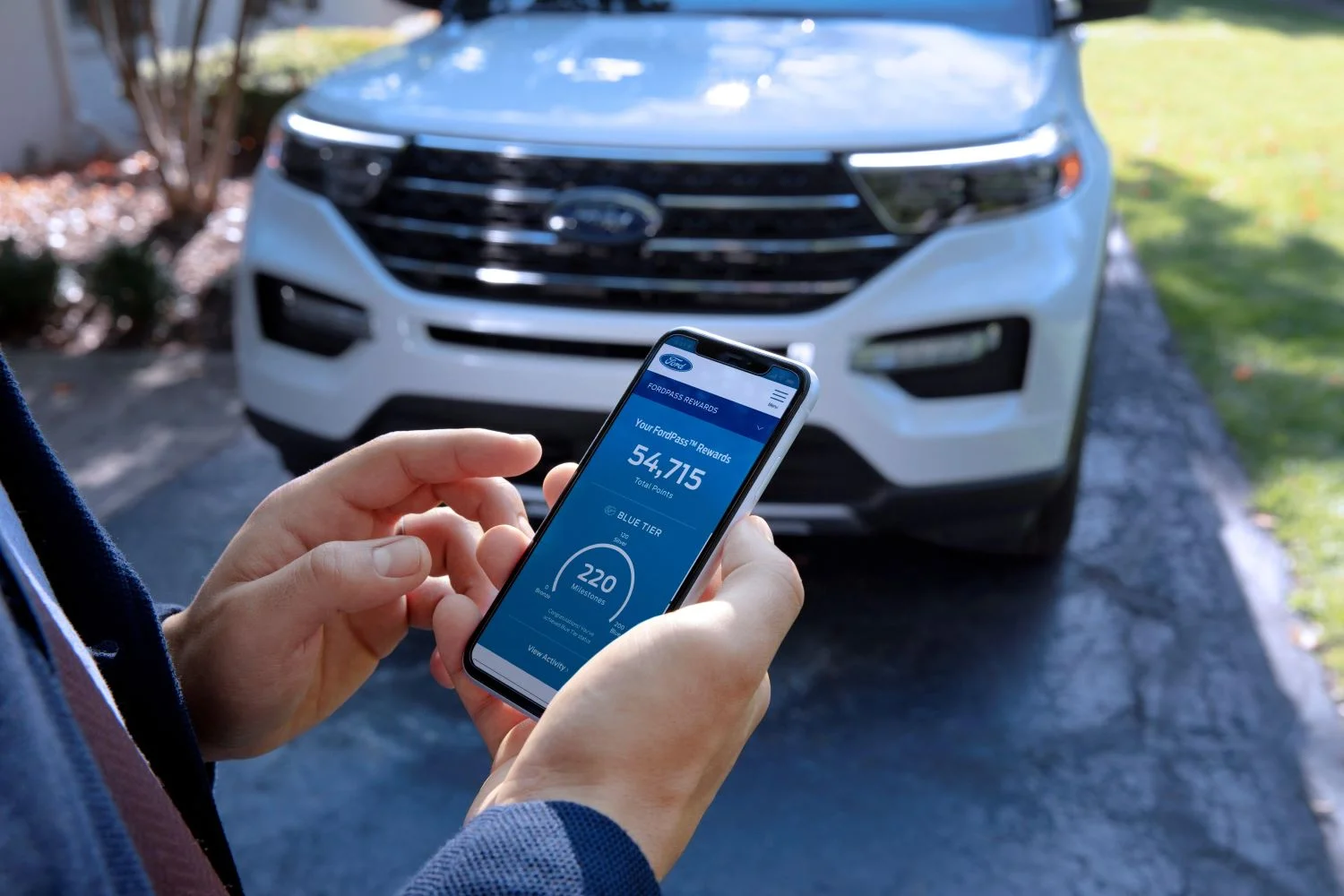 "It's a big deal for our customers because we take care of everything for them, without taking time out of their busy schedules," said Mark Lankford, service director, Manley's Belvidere Ford Lincoln in Illinois. "Pickup & Delivery helps us retain our customer base and grow trust and loyalty in our brand. It's an investment for us, but it will be well worth it over the long-term."
We'll have more on Ford's Pickup & Delivery service soon, so be sure and subscribe to Ford Authority for around-the-clock Ford news coverage.