A teenage driver behind the wheel of a Ford Super Duty collided with 6 cyclists on Saturday, September 25th, 2021 in Waller Country Texas, reports KPRC 2. The cyclists were riding on Business 290 as part of a training exercise leading up the Ironman Marathon when they were struck. The injuries incurred by the riders prompted authorities to airlift two of them due to severe head, neck, and back injuries. Waller Police are still investigating the incident, according to the news channel.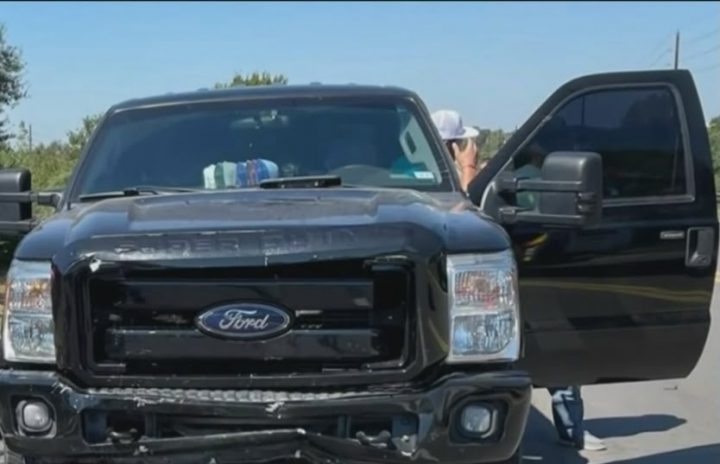 Chase Ferrell, a fellow rider who had been behind the group, said the Ford Super Duty driver, who is reportedly 16 years old, drove aggressively before making contact with the cyclists. "A kid in a black truck attempted to 'roll coal' us where they accelerate past blowing diesel exhaust on cyclist," said Farrell. As Ford Authority has previously reported, "rolling coal" is an illegal modification that is banned in two states and extremely harmful to the environment.
Ferrell stated that the teen did pull over and discussed the incident with the police, but was let go. "It's senseless. It doesn't make any sense for anybody to do that to any cyclist…it's pointless," said Ferrell. "I thought someone was dead. I heard a lot of crunching. I heard brakes. Tires screeching. People screaming. The reason he couldn't stop is because he was accelerating to blow more diesel fuel on these cyclists. He ended up hitting 3 people before his brakes even started."
While the Ford Super Duty driver seemingly let his aggression get the best of him, there are programs designed to mitigate that type of behavior in younger drivers. The Ford Driving Skills For Life Program was specifically created so that these types of scenarios could be prevented. The program, which celebrated 18 years of operation in 2021, dedicates time to teaching drivers what it's like to be a cyclist using virtual reality, among other tools.
Subscribe to Ford Authority for continuous Ford News coverage.