We've seen our fair share of crazy crashes involving Blue Oval vehicles over the years, including quite a few involving the poor Ford Mustang, trucks sinking while trying to save other vehicles, and at least one of a Ford Super Duty ripping a Jeep apart. Then there are towing fails, like this Ford F-150 that lost its pontoon boat driving through a parking lot. Now, we have not one, but two videos showing a Ford Super Duty smashing a camper into the side of a drive-thru to share in what is truly a surreal scene.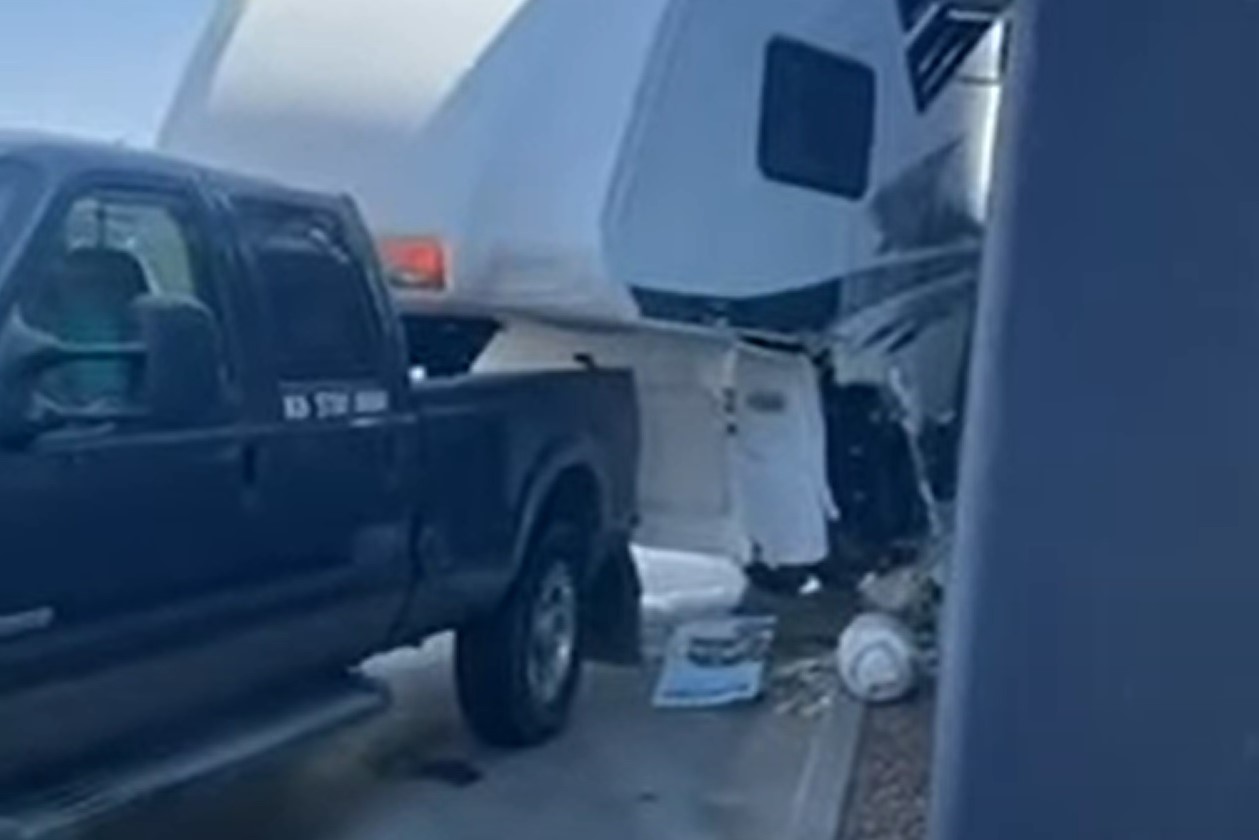 We're not sure if the driver simply forgot that they were towing a trailer or if they just horribly misjudged this tight curve, but either way, the results are pretty heinous. The side of the camper has made contact with the concrete pole that protects the building, and even backing up is a problem at this point. Just when we thought it couldn't get any worse, the drive doubles down and tries to use the Super Duty's torque to defy physics.
After backing up a bit, the driver gives it some gas and smashes into the building even harder, sending the camper tilting to the side. When that wasn't successful, he backs up and tries it again, causing even more damage to the camper and the roof of the drive-thru. We can hear the truck's engine revving and see the tires smoking as the driver frantically tries to smash his way through, paying no regard to the destruction he's causing.
It's clear from the second video that the camper has sustained major damage, not to mention the building it smashed into. We're not sure if the driver was just having a bad day or simply reached the level of maximum frustration after realizing his horrible mistake, but either way, it's obvious these actions only made things worse in the end.
We'll have more crazy videos like this to share soon, so be sure and subscribe to Ford Authority for the latest Ford F-Series news, Ford Super Duty news, and ongoing Ford news coverage.