Back in June, Ford Authority reported that a bill had been introduced in North Carolina that aimed to ban the Carolina Squat – a way to refer to trucks or SUVs (most commonly) that sit far lower in the rear than the front. Critics argue that this sort of modification is dangerous for a number of reasons, but it's become an incredibly popular trend in both North and South Carolina, among other states. However, such vehicles will be illegal in North Carolina starting December 1st after Governor Roy Cooper signed House Bill 692, according to WTKR News.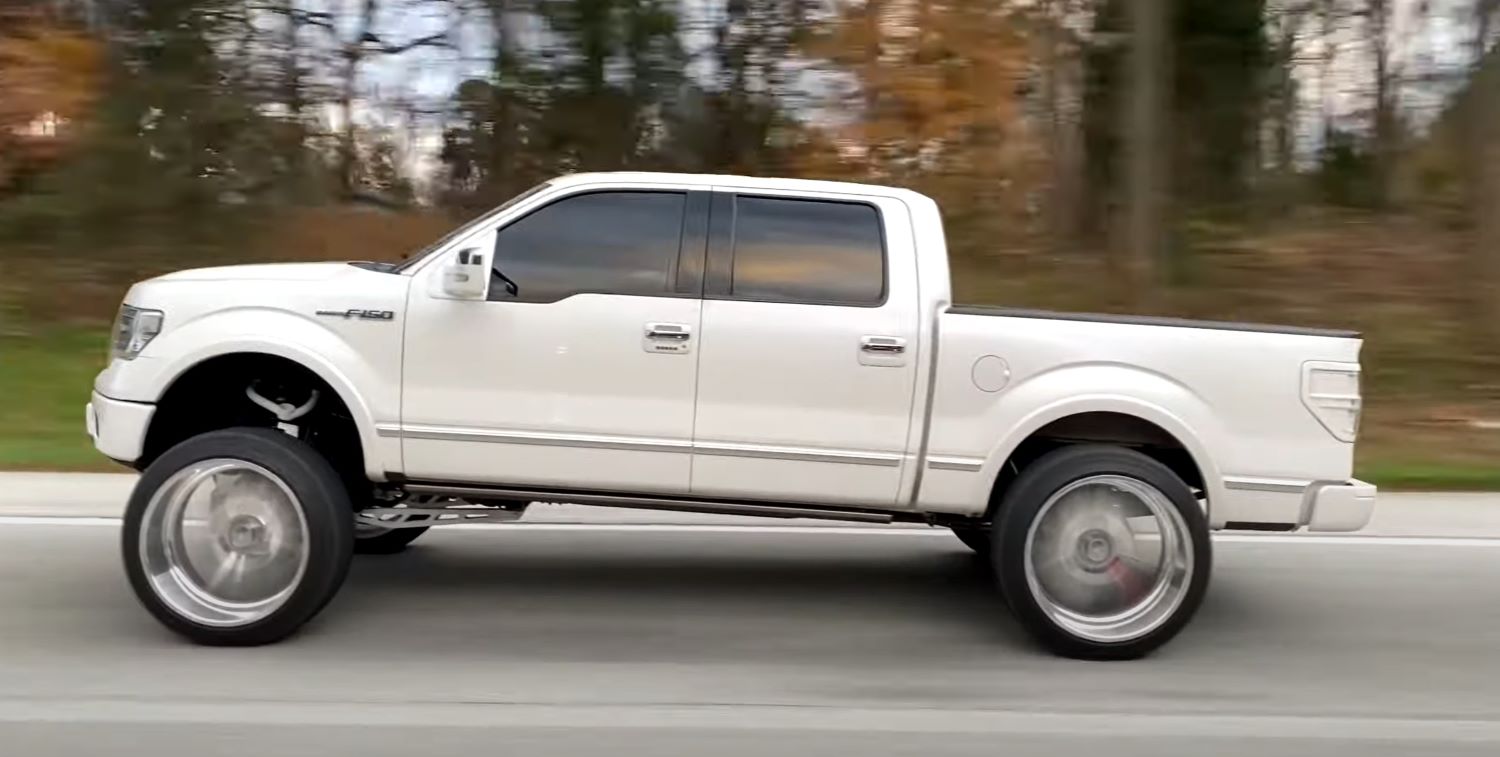 Currently, the state of North Carolina doesn't regulate bumper height on vehicles, though most other states do. However, House Bill 692 changes that, stating that a "private passenger automobile shall not be modified or altered by elevating the automobile more than 3 inches from the manufacturer's specified height in the front and lowering the automobile more than two inches from the manufacturer's specified height in the rear. A private passenger automobile modified or altered in violation of this subsection shall not be operated upon any highway or public vehicular area."
While both lifted and lowered vehicles are incredibly popular among automotive enthusiasts, the Carolina Squat has caught the attention of lawmakers because it creates a potentially dangerous stance. With the front end pointed toward the sky, headlights aren't quite as effective, and it's virtually impossible for the driver to see directly in front of the vehicle. Raising the front and lowering the rear also adversely affects handling.
Those that choose to continue driving a squatted vehicle after the law goes into effect face some pretty stiff penalties. In addition to fines, owners could also lose their license for an entire year if they're cited three times for driving a vehicle modified in this manner.
We'll have more on this new law soon, so be sure and subscribe to Ford Authority for 24/7 Ford news coverage.