Earlier this week, the folks at Hoonigan revealed that they were working on a full-size, real-life version of the Halo Warthog from the legendary Microsoft video game series. At that time, the team went over the beginning of the build process, documenting the changes made to the vehicle's chassis needed to transform it into a faithful version of the Halo Warthog used in the latest chapter of the series, Halo Infinite.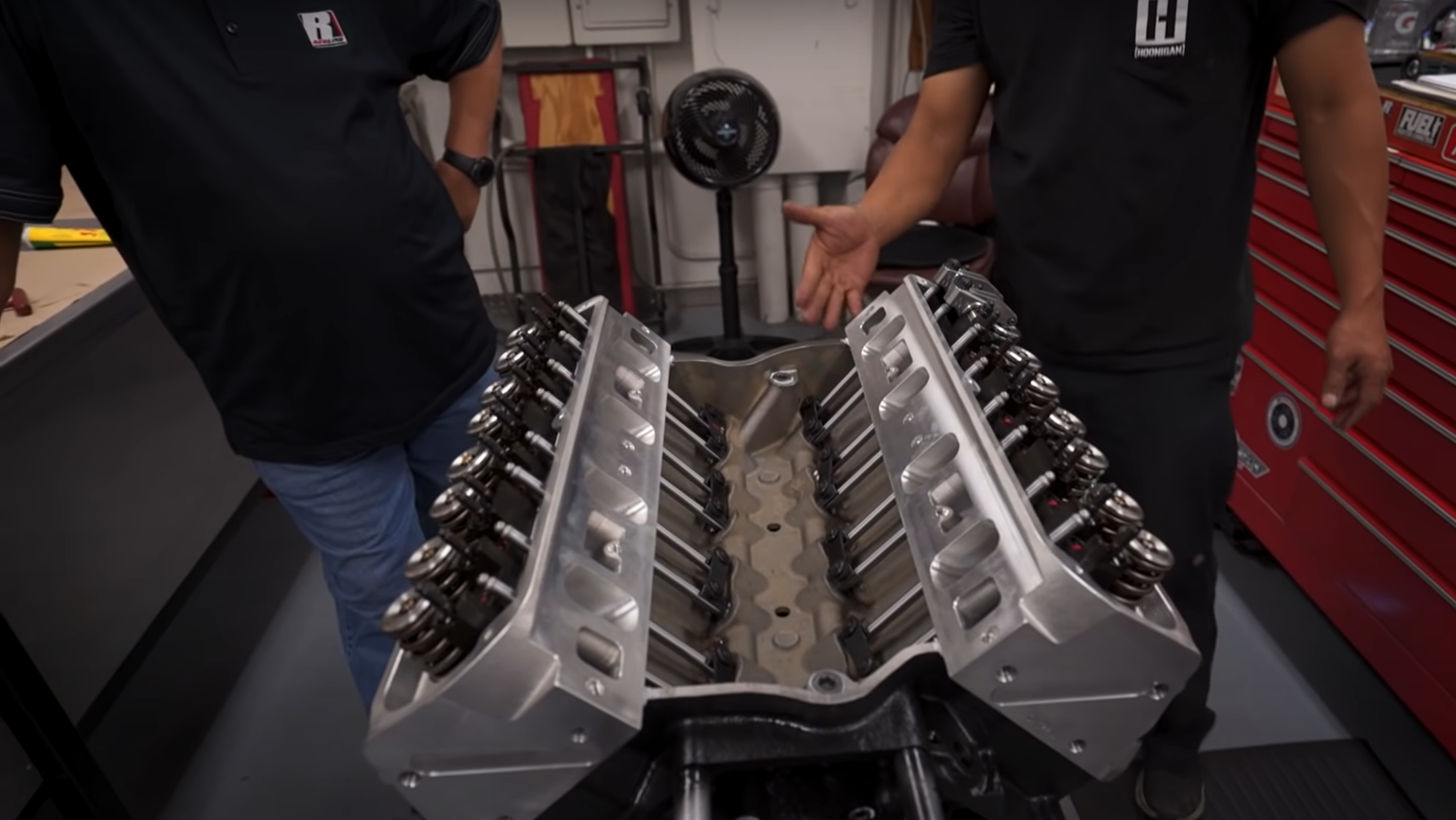 However, Hoonigan didn't delve into too many details about the vehicle's powerplant, only saying that it was a twin-turbo Ford V8 similar to the one in Ken Block's Ford Mustang Hoonicorn that makes over 1,000 horsepower. Now, a new video has been released that reveals all the juicy details about this insanely powerful, 438 cubic-inch, bored and stroked Windsor-based mill.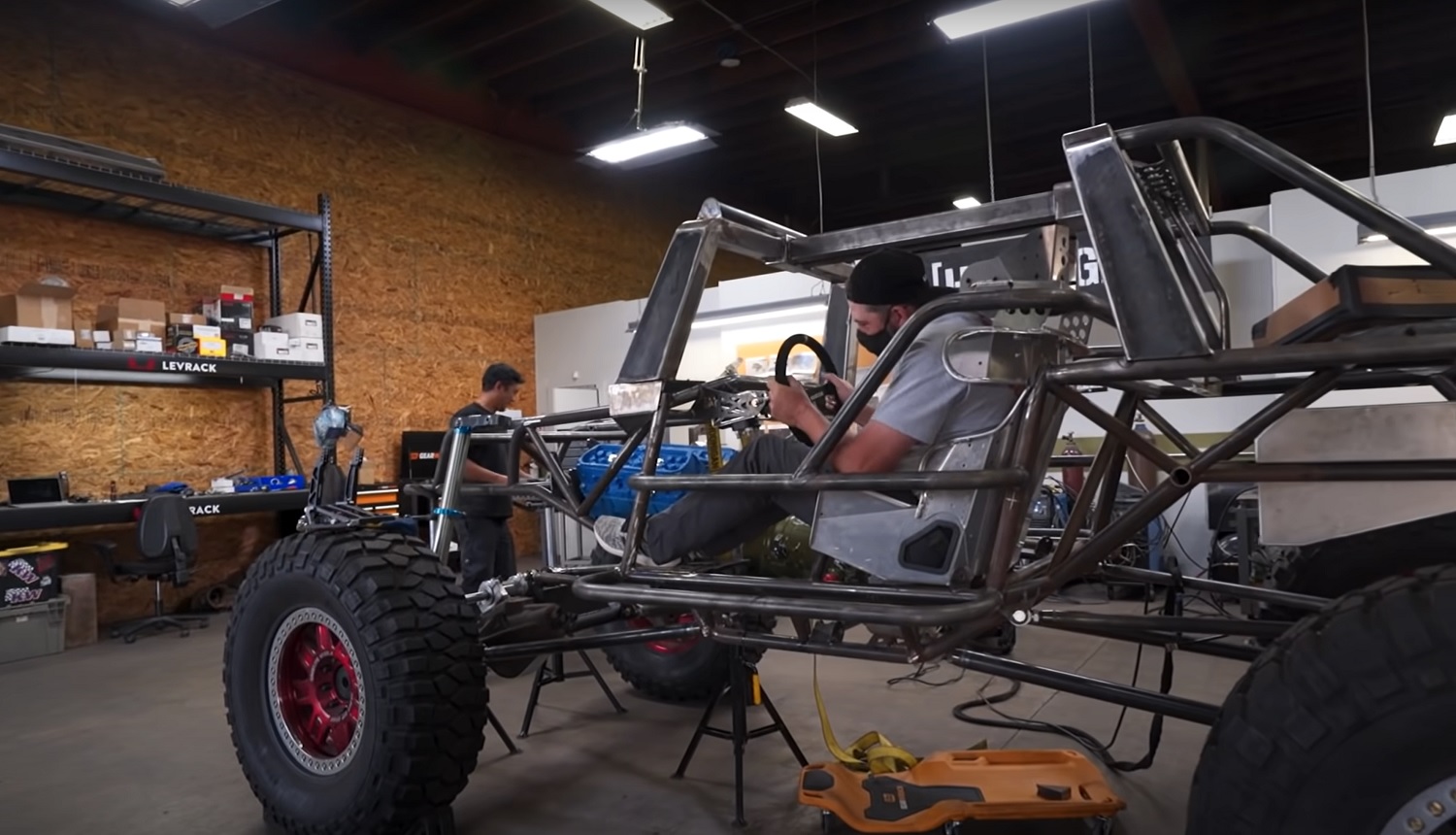 In the video, we get to see Redline Performance assembling the heavily boosted engine and transmission and figure out how to install those components in the modified Kevin Carroll Chassis from Red Dot Engineering. Thanks to two Garrett Motion turbochargers, the monster of a Ford V8 reportedly cranks out 1,000 horsepower and sends it to all four wheels via a Gearstar Supermatic80 transmission fitted with a Pro Billet torque converter and an Atlas two-speed transfer case.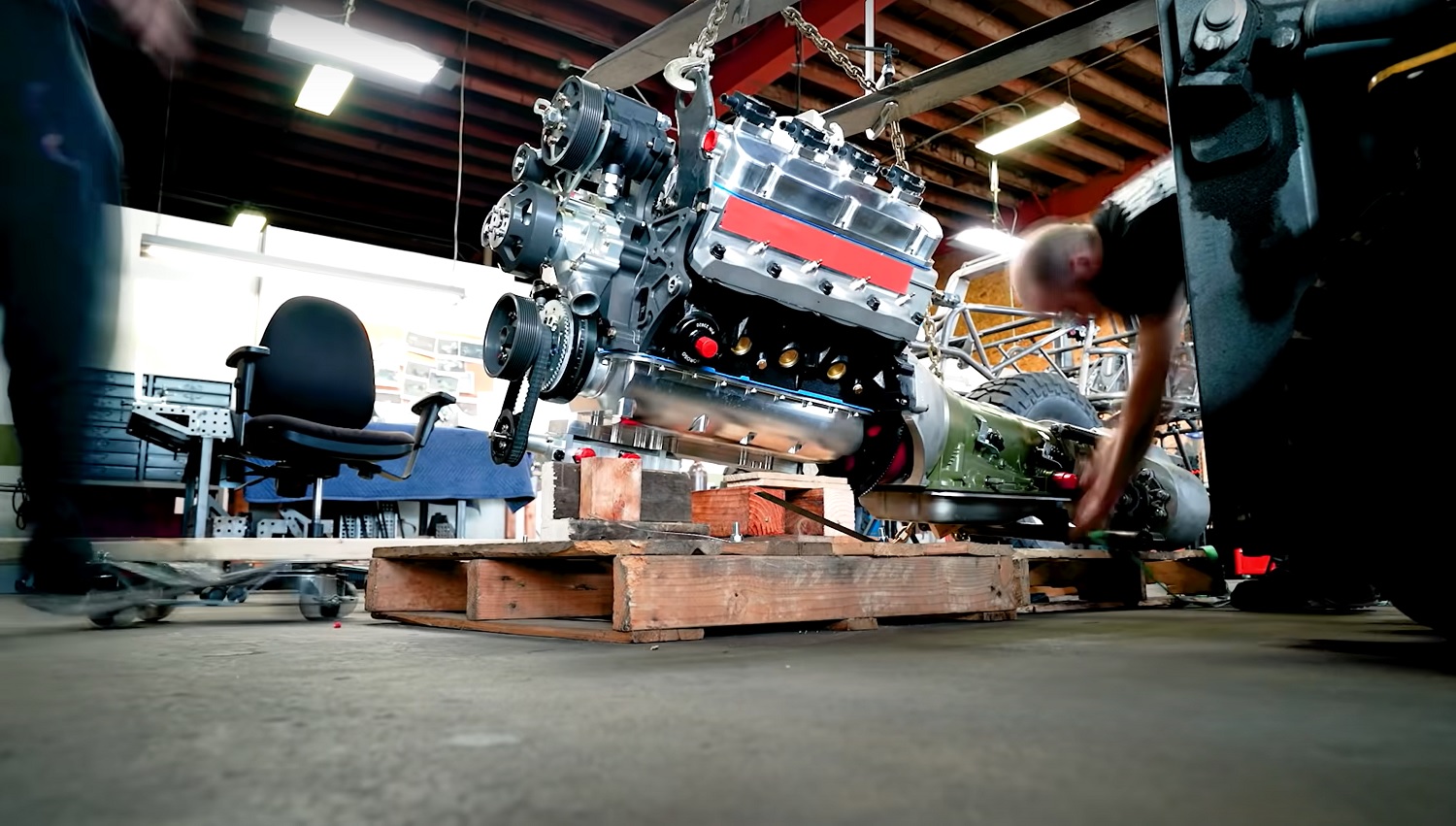 That should be more than enough to achieve the goals set forth for this real-life video game machine – over 100 miles per hour and the ability to jump 100 feet. But there's much more work to be done, of course. The attention to detail here is impressive, and Hoonigan is even going to the trouble of making the driver's seat big enough to accommodate a seven-foot-tall human – which is the size of Halo's hero – Master Chief.
At this point in the process, all that's left is to build some body panels, wrap up the mechanicals, and wire everything up, and we'll be following along as this cool video game build comes to life – literally.
We'll have much more on this amazing project soon, so be sure and subscribe to Ford Authority for continuous Ford news coverage.