The Lincoln Zephyr Reflection concept was revealed to much fanfare at the Shanghai Auto Show back in April, reviving a storied name from the automaker's past. But while this concept is just a design exercise, Lincoln was very clear that the handsome sedan hints at the luxury brand's future design philosophy. That much is obvious from the front-end design of Lincoln's first, forthcoming EV, as well as this new sedan prototype Ford Authority spies caught driving around Dearborn.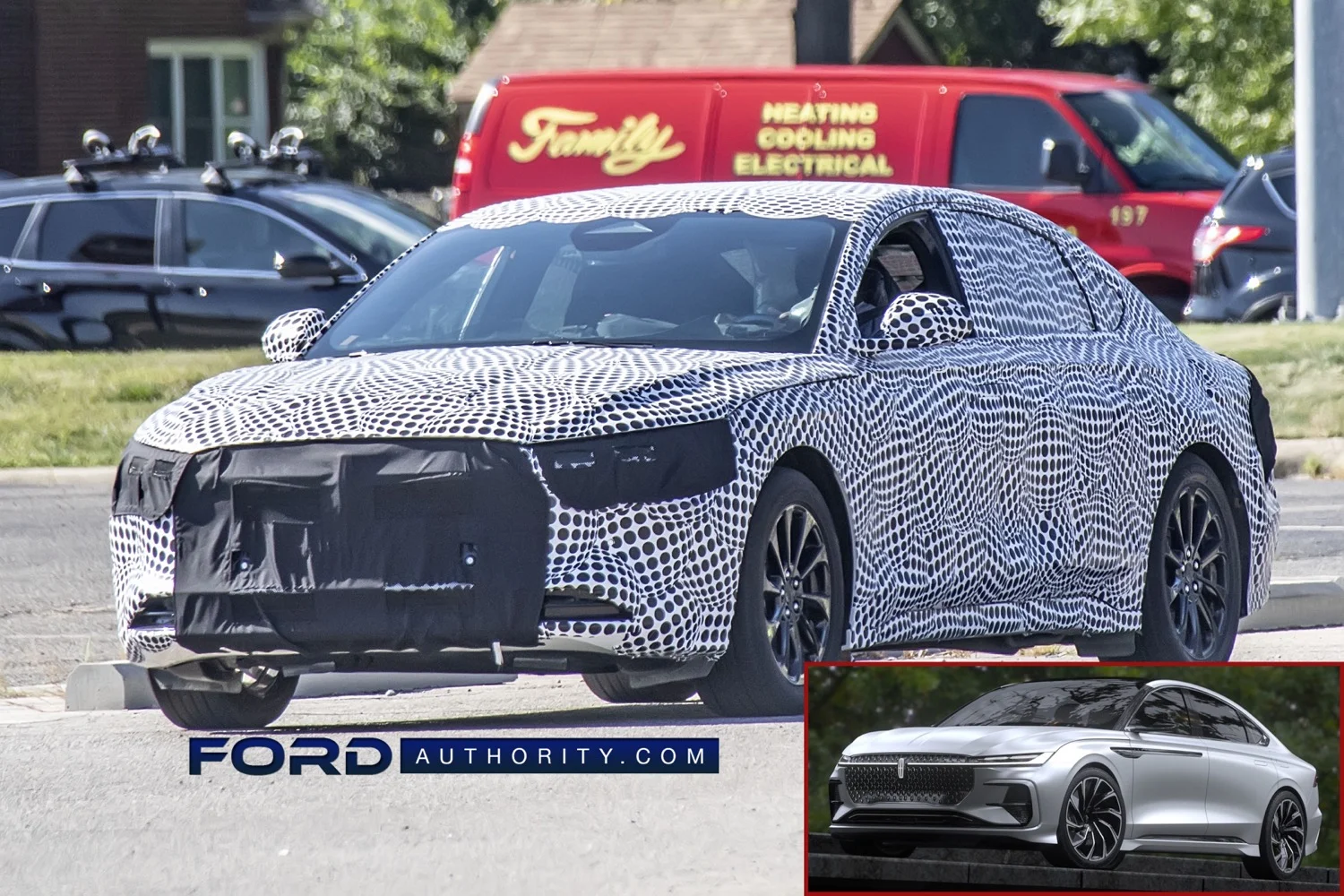 According to the spies, this prototype looks larger than the now-discontinued Ford Fusion, and the front end design differs from the one present on the purported Fusion prototype spotted in Germany back in May. Furthermore, there's a vertical detail seen poking out on the camouflage up front which looks precisely like a Lincoln logo.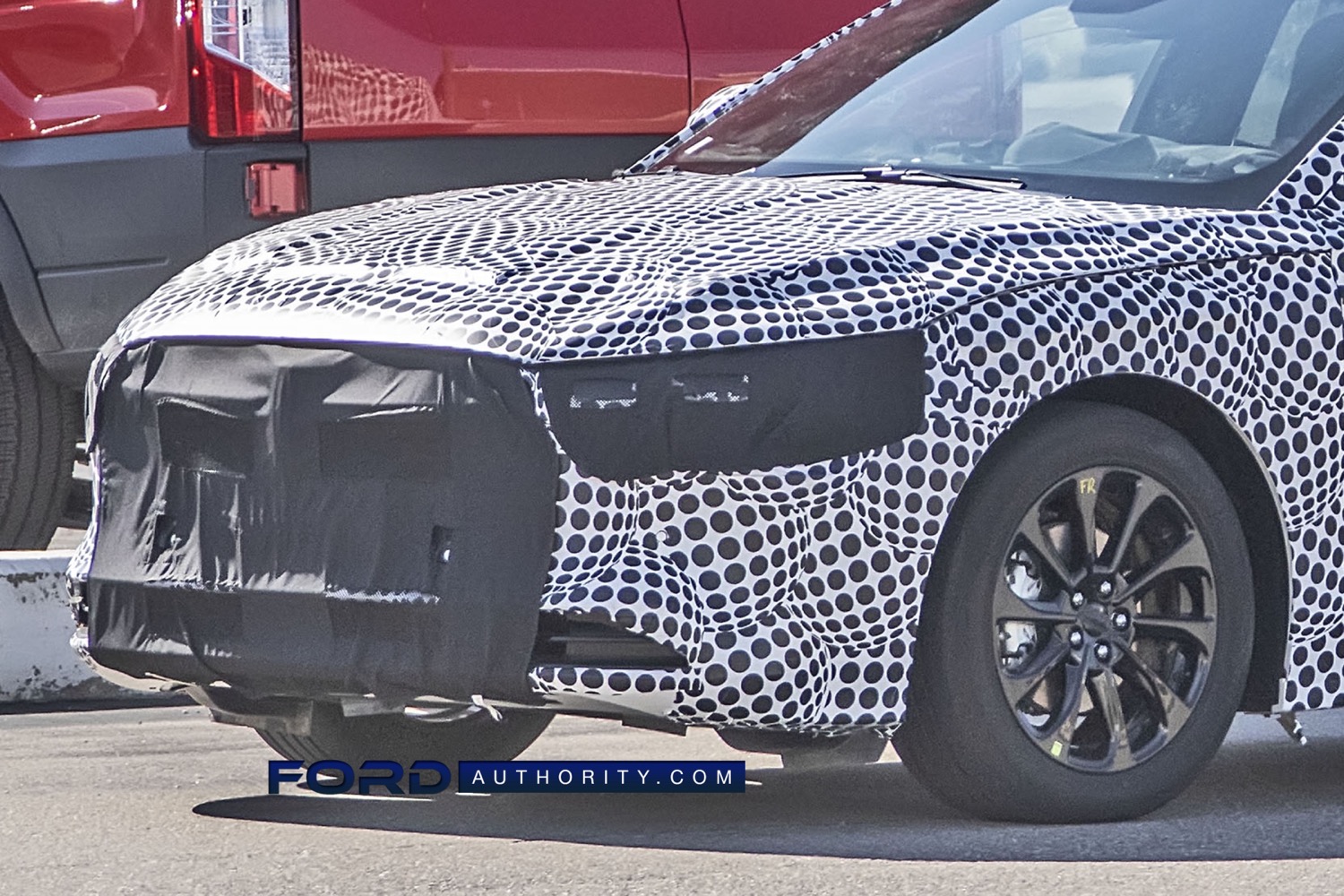 Meanwhile, the lines protruding from both sides of that logo, along with the slim headlights, look very similar to what's present on the Zephyr concept, as well as the profile of the front fenders and the hood line, which curves down dramatically toward the front fascia.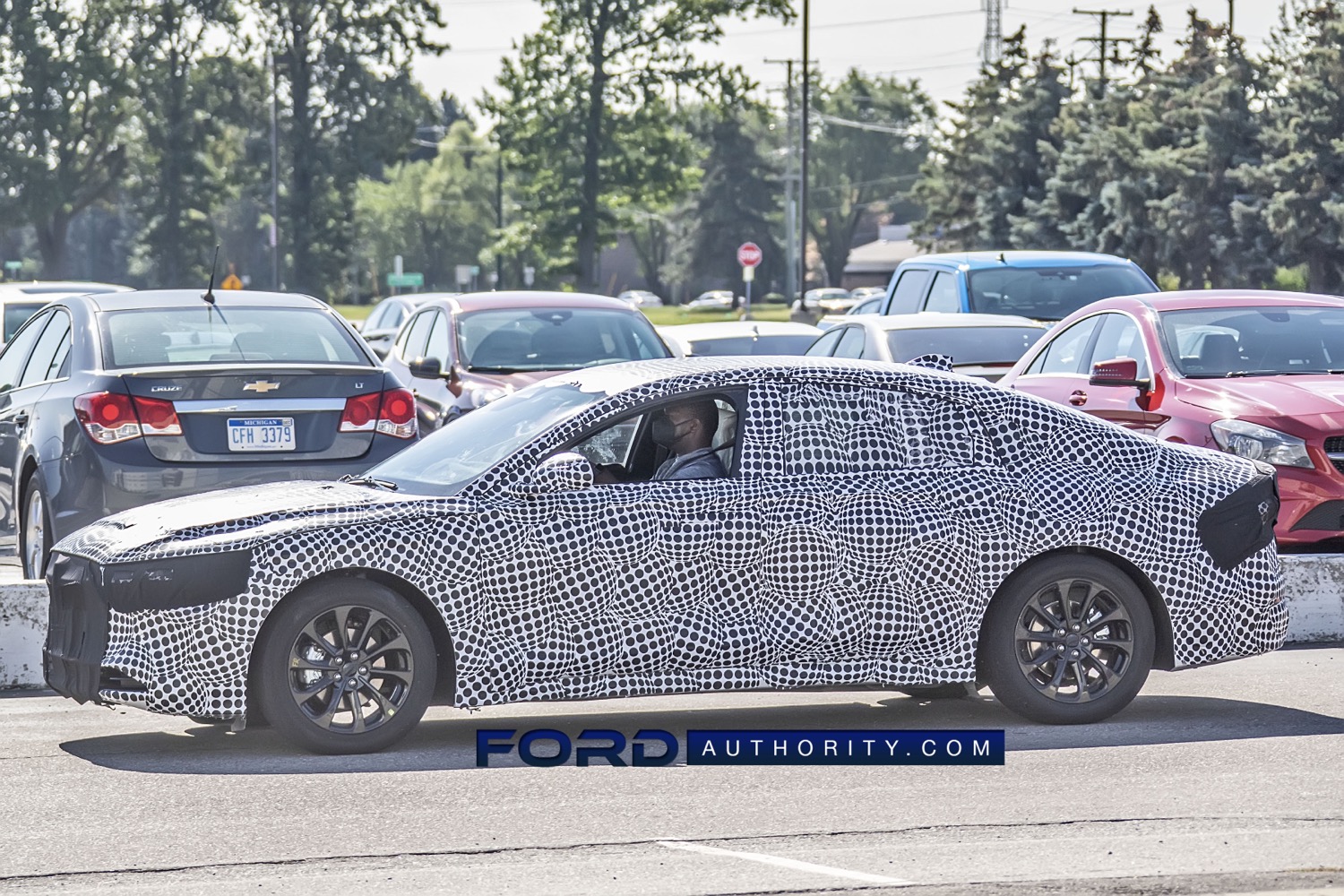 Moving down the side, we can see that the side mirrors protrude from the corners of the A-pillars, while the door handles appear to be flush-mounted, pop-out units. Again, there are many elements from the Zephyr Reflection present here – the side window profile, door cut lines, window pillars, lower side sills, and sleek silhouette chiefly among them. The sedan's overall footprint and wheelbase appear to be identical as well.
In the rear, we find more similarities – slim taillights, red reflectors/lights, and very familiar-looking cut lines in the trunk. The wheel design isn't an exact match for the Zephyr Reflection concept, but it does feature a very Lincoln-like swirl present on it and a variety of other vehicles from the luxury automaker. It does appear that there is an exhaust underneath this prototype, which would mean that it isn't a fully electric vehicle, at least. Lincoln recently announced that it plans to electrify its entire lineup by 2030, however.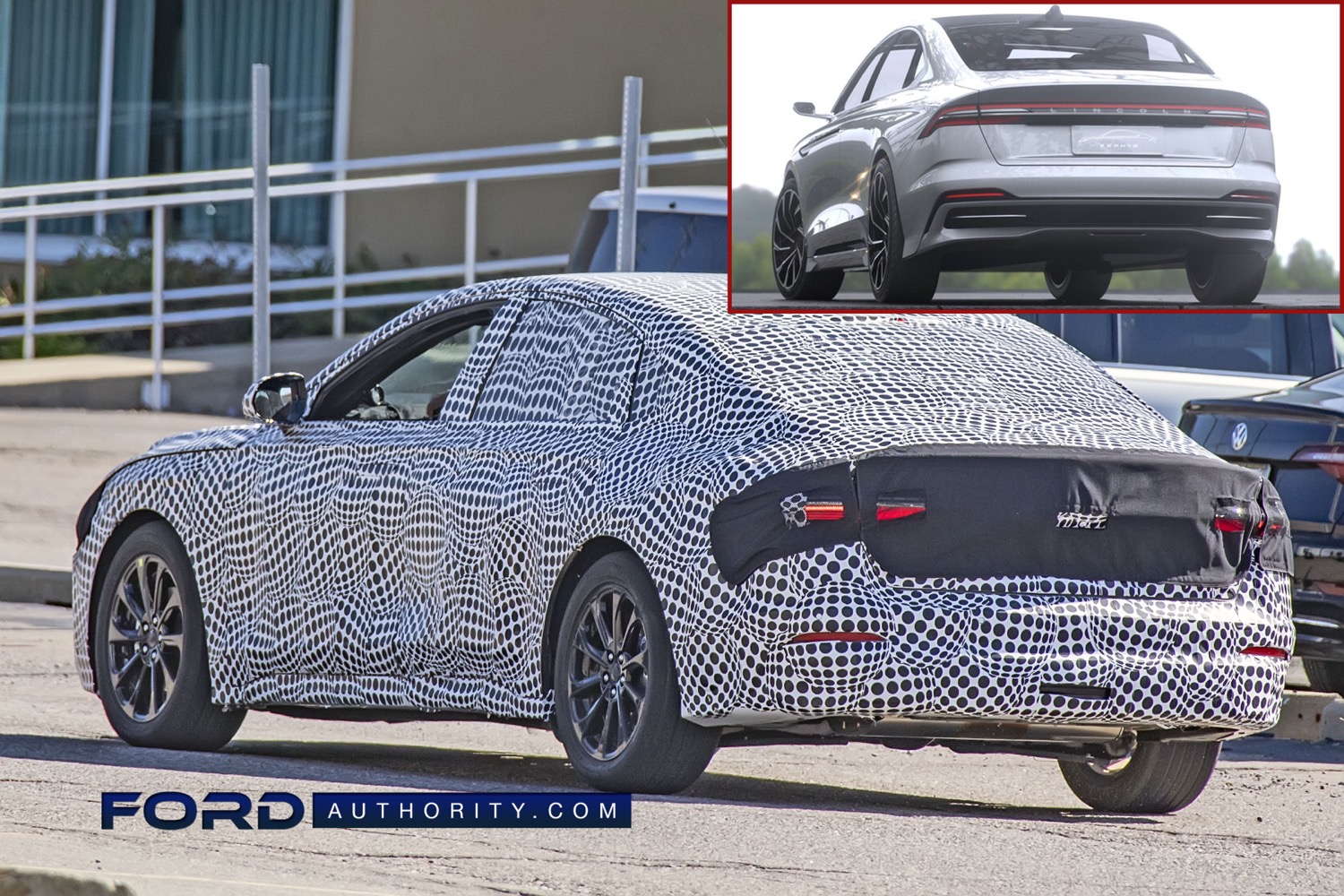 It's unclear if this prototype is a new Lincoln sedan based on the Zephyr concept, but it is certainly a big departure from the Fusion prototype seen previously, and there are enough Lincoln cues present to suggest that this very well might be the case.
We'll have more on this prototype very soon, so be sure and subscribe to Ford Authority for more Lincoln news and non-stop Ford news coverage.