For the 1979 model year, the Ford Mustang left behind the Pinto platform and entered the Fox Body era that would last well into the 1990s. That move placed the Mustang – now in its third generation – to share the Fox platform with the Ford Fairmont and Mercury Zephyr. The architectural change resulted in a longer wheelbase, a roomier interior, a more spacious back seat, more cargo capacity, and a larger engine compartment.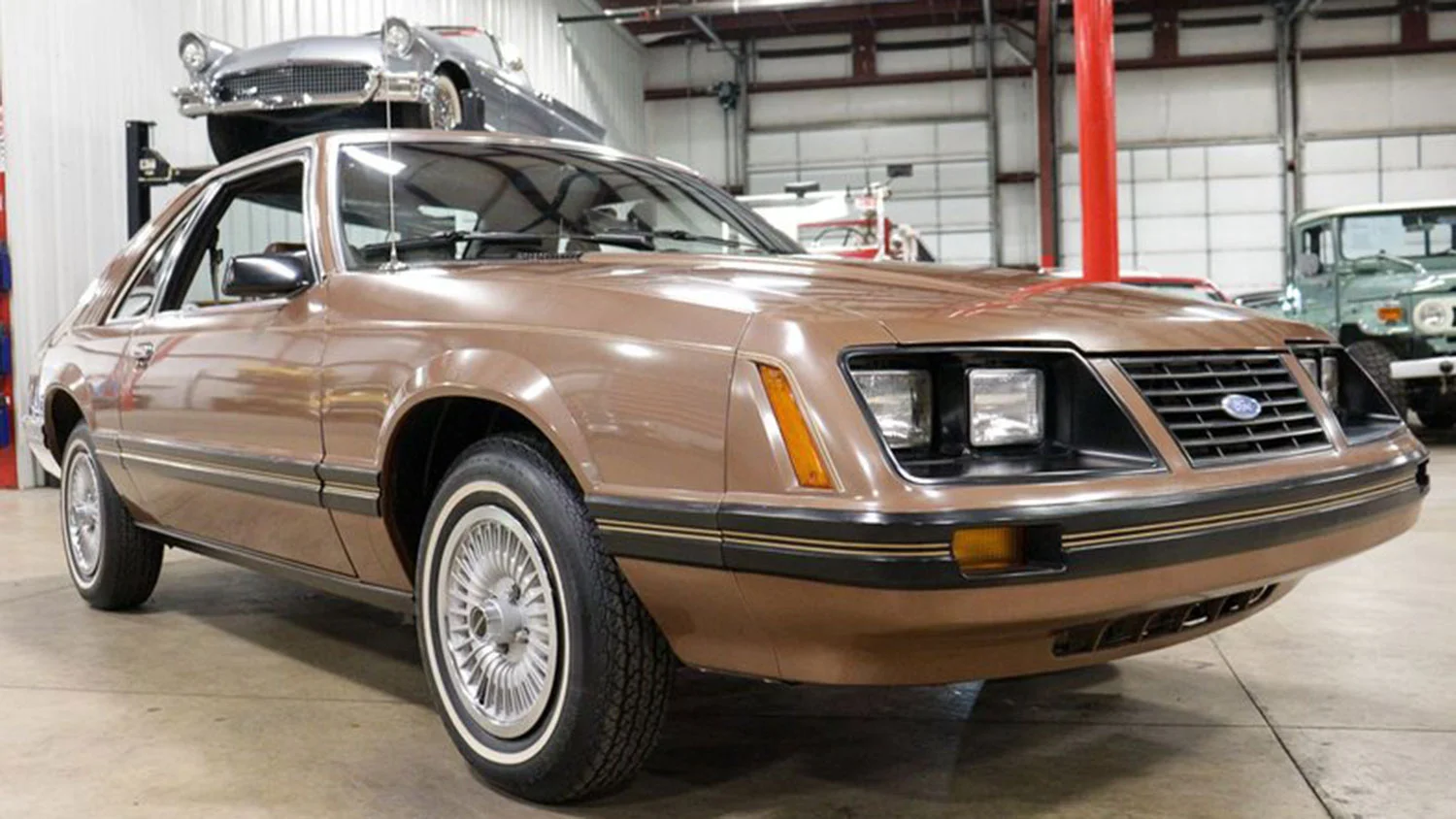 The new Fox-body Ford Mustang could initially be had in a notchback and hatchback configurations. Then, beginning in 1983, a convertible version was added. All three were offered with multiple trim and performance packages.
Signature styling cues involved a back-slanted nose with two headlights per side, along with a blacked-out center grille featuring Ford's Blue Oval beginning with the 1983 model year.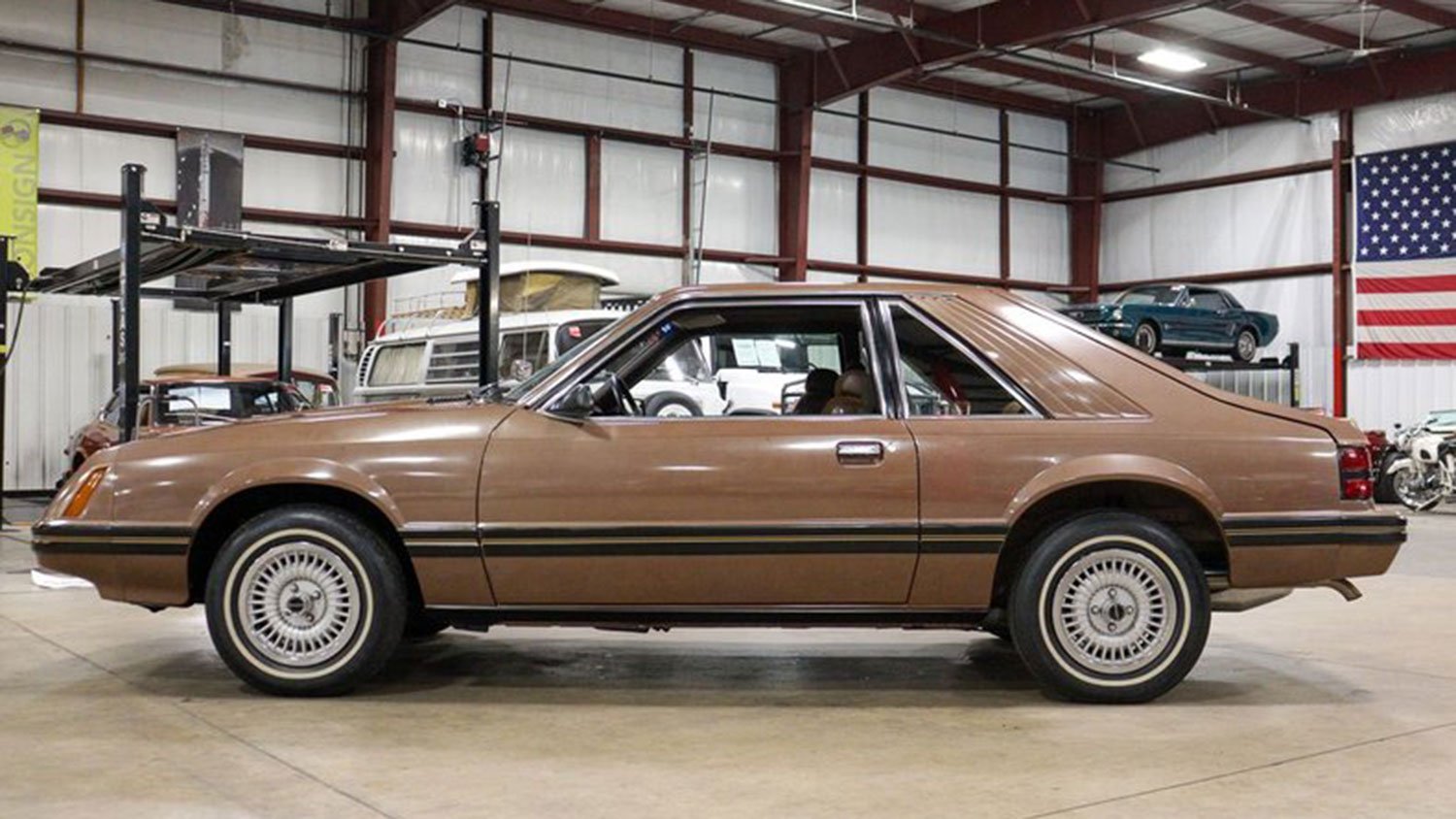 Our feature Ford Mustang GL is a time capsule in every sense. It has covered just 75 miles from new. Ordered new by Bob Townsend Ford of Shawnee, Oklahoma, it stayed in the Bob Townsend Museum until 2003. At that time, ownership was transferred to a family member, and remained part of that private collection until 2020, when it was sold to a family friend. It has since been acquired by the seller.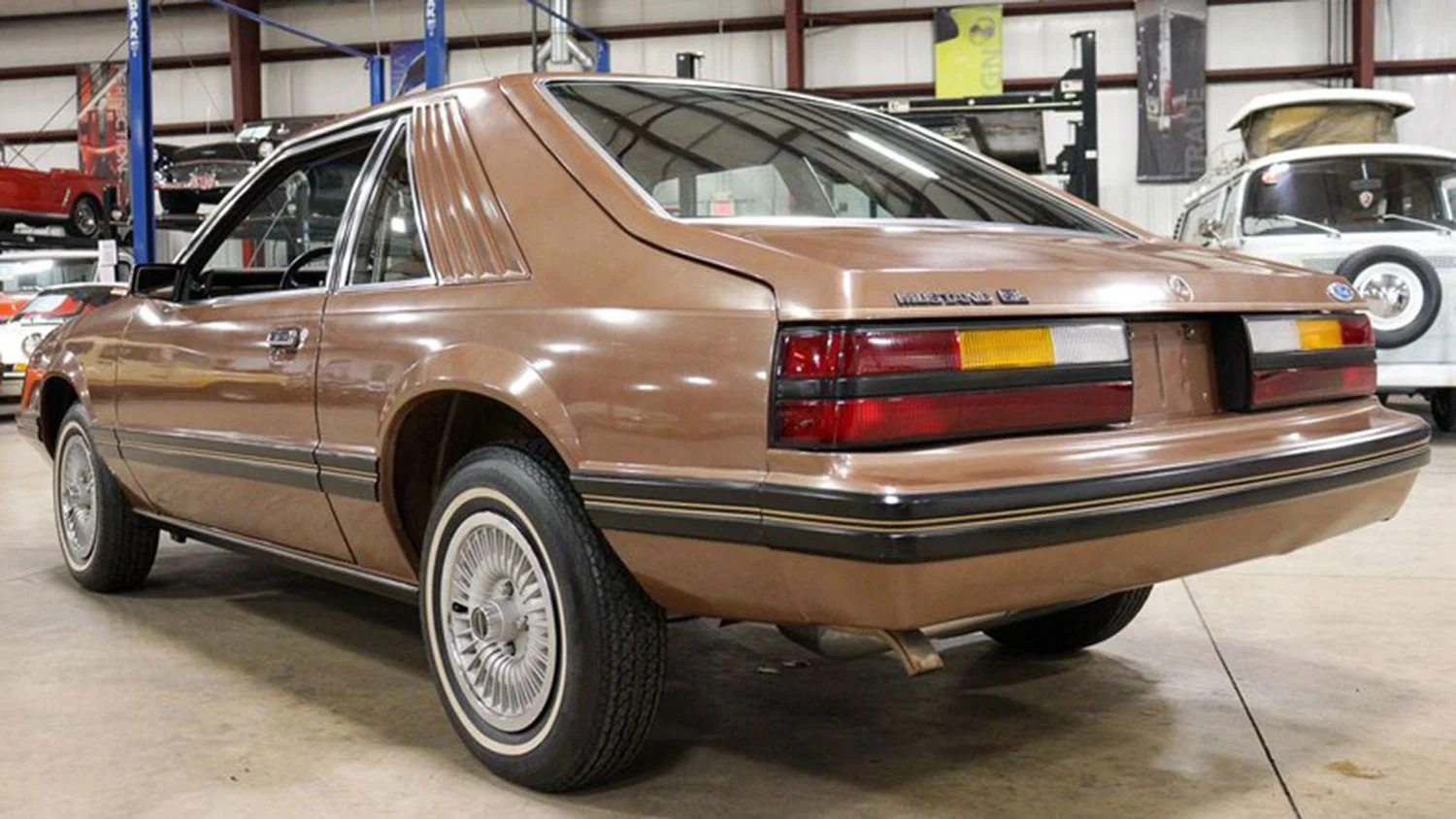 Having spent almost its entire life in climate controlled museum or private collection environments, and having covered fewer than 80 miles, this Ford Mustang is the epitome of a time capsule. It is finished in its factory Desert Tan Glow hue, and retains much of its original gloss. There is no damage of note anywhere on the exterior. All of the lack body trim is colorfast, with none of the fading that is so common. The stainless is still brilliant, and the glass is crystal clear.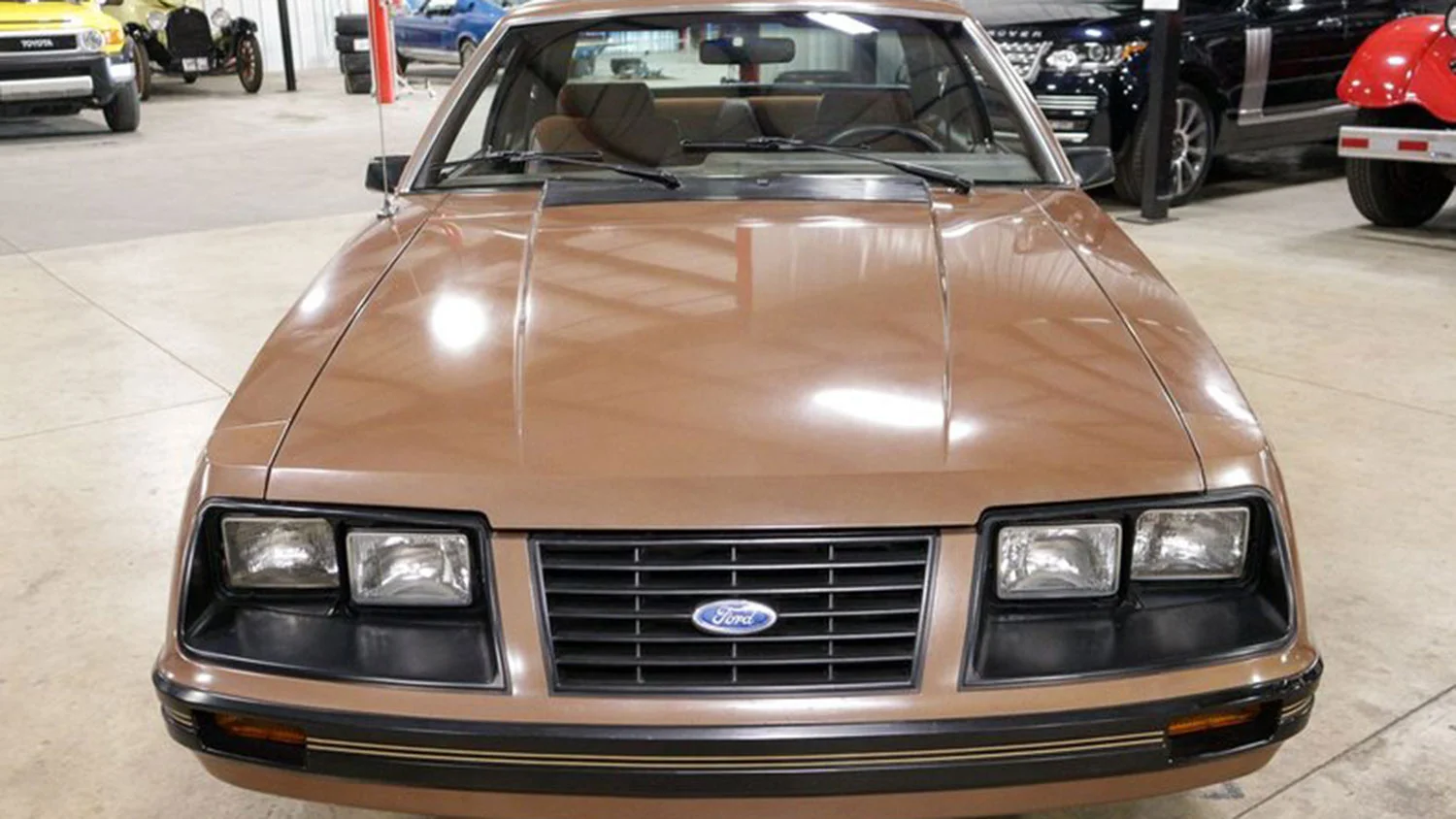 Inside, the Ford Mustang is finished in its factory Walnut cloth and vinyl interior. It is absolutely as new, with no wear or wrinkling noted. None of the fabrics show any fading.
The pony is equipped with tinted glass, rear window defrost, intermittent wipers, power steering, power brakes with front discs, Selectaire air conditioning, AM/FM stereo, and remote mirror control.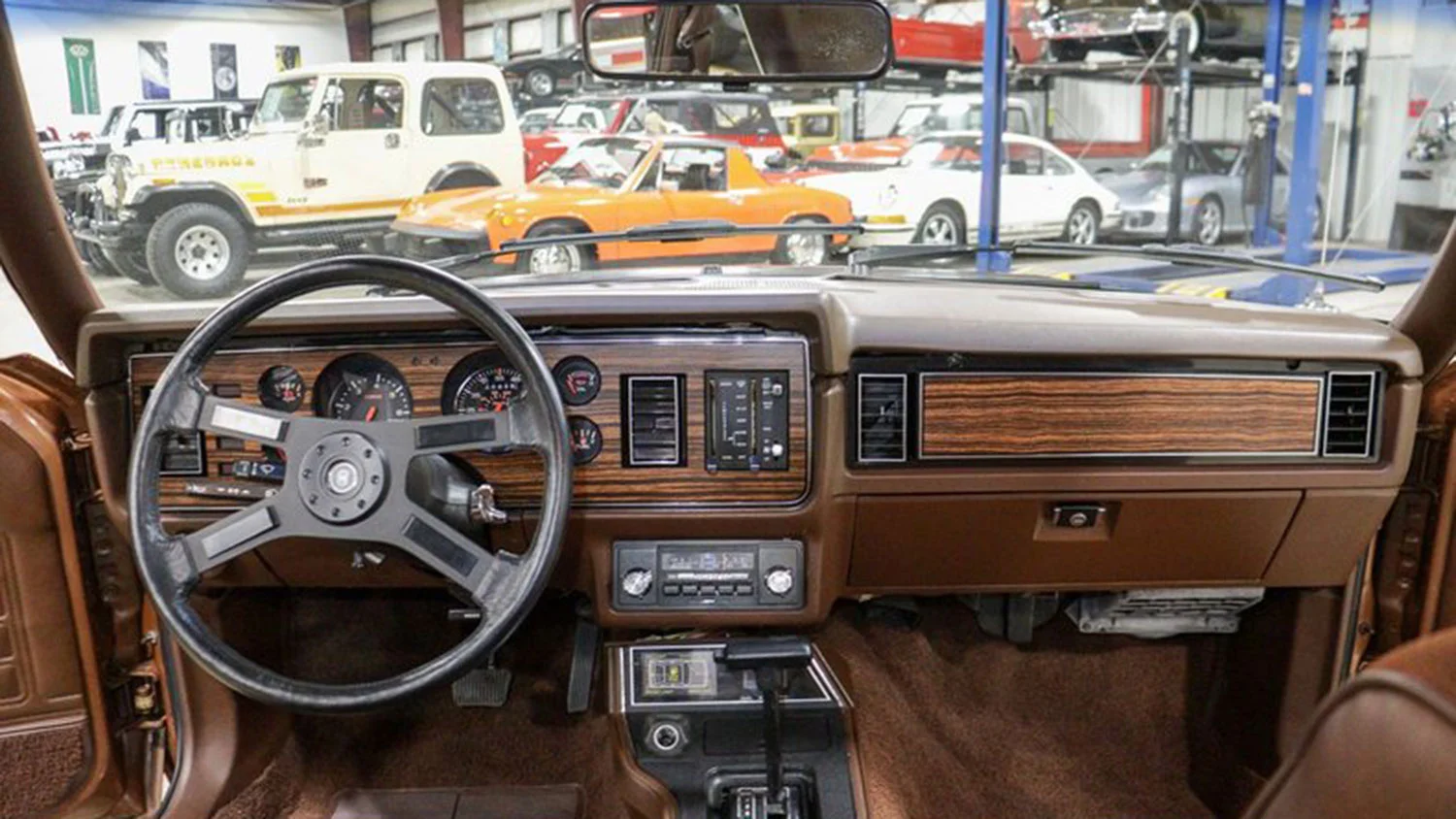 Powering the Ford Mustang is Ford's 3.8 liter V6 engine producing 112 horsepower, backed by a three-speed Selectshift automatic transmission. The engine bay is everything one would expect from a car that has seen just 75 miles of use; that is to say, it is spotless. It is also a spaghetti-like pile of wires, lines, and hoses, as so many cars of that era.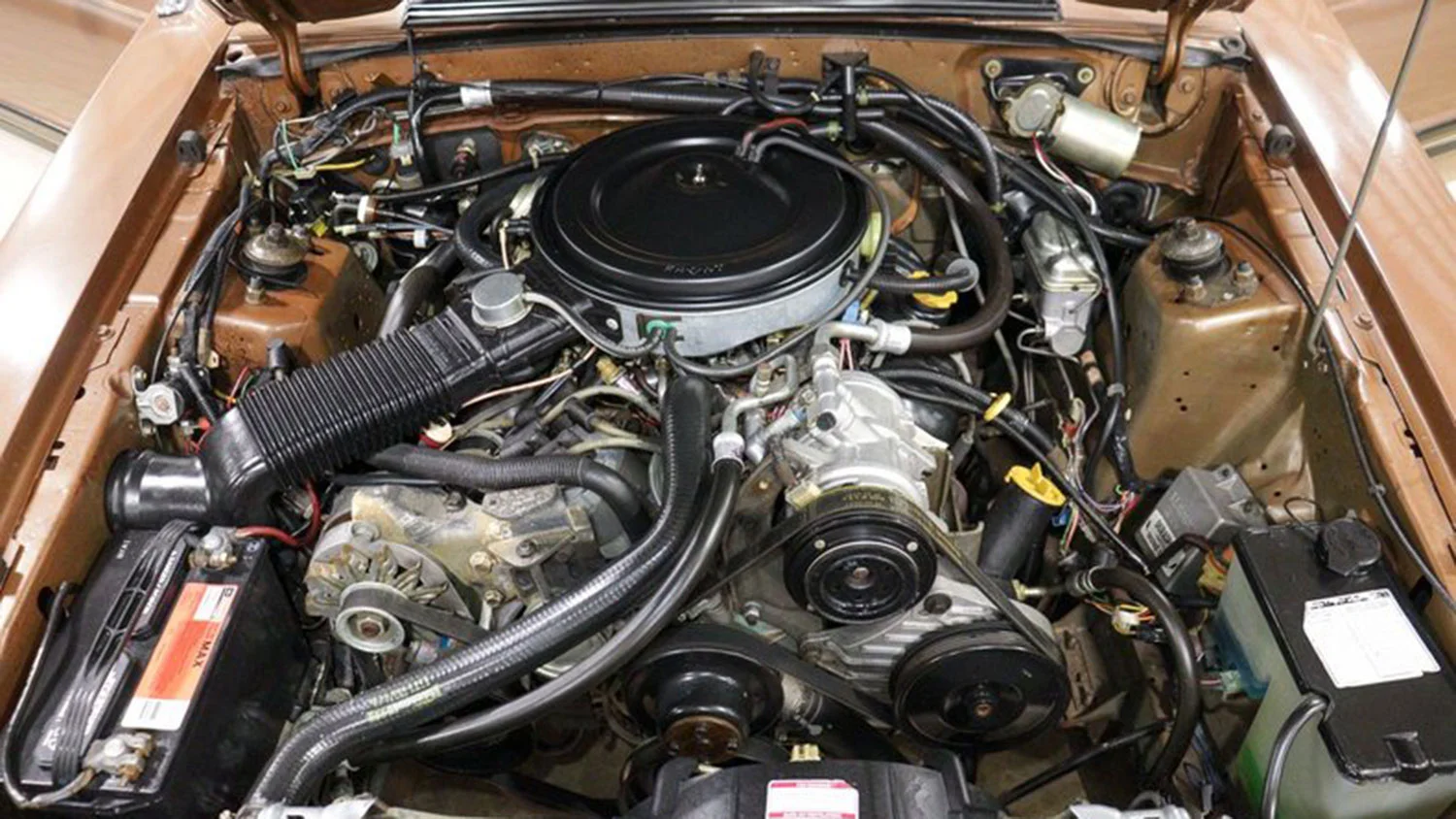 Included in the sale of this Ford Mustang is the original dealer shipping documents, window sticker, Marti Report, clean CARFAX, copy of the original MSO, original Oklahoma application for title, odometer disclosure, recent service documents, and an article about Bob Townsend and his museum.
This amazing time capsule Ford Mustang is being offered by GR Auto Gallery for $26,900.