The 2021 Ford Bronco was designed from the start to be a completely modular vehicle, one that is easy to customize – an important consideration, given the fact that it competes directly with one of the most customized vehicles on the planet, the Jeep Wrangler. Over the last several months, Ford Authority has covered many Bronco "how-to" guides, including how to remove and install the doors and roof, as well as detailed information regarding the manual version's innovative crawler gear. Now, Ford has posted a very informative Bronco Equipment Installation Guide that sheds even more light on modifying the rugged SUV.
Click to access downloadable-2021-Ford-Bronco-installation-guide.pdf
The guide, recently uploaded to the Ford Body Builder Advisory Service site, is chock full of useful information not only for those that develop aftermarket parts for the vehicle, but also owners looking to install those parts. Aside from containing statistics like gross vehicle weight rating (GVWR), max payload, and the curb weight of every trim level and configuration, there are measurements and loads of other data that should be of interest to anyone who geeks out on these sorts of things.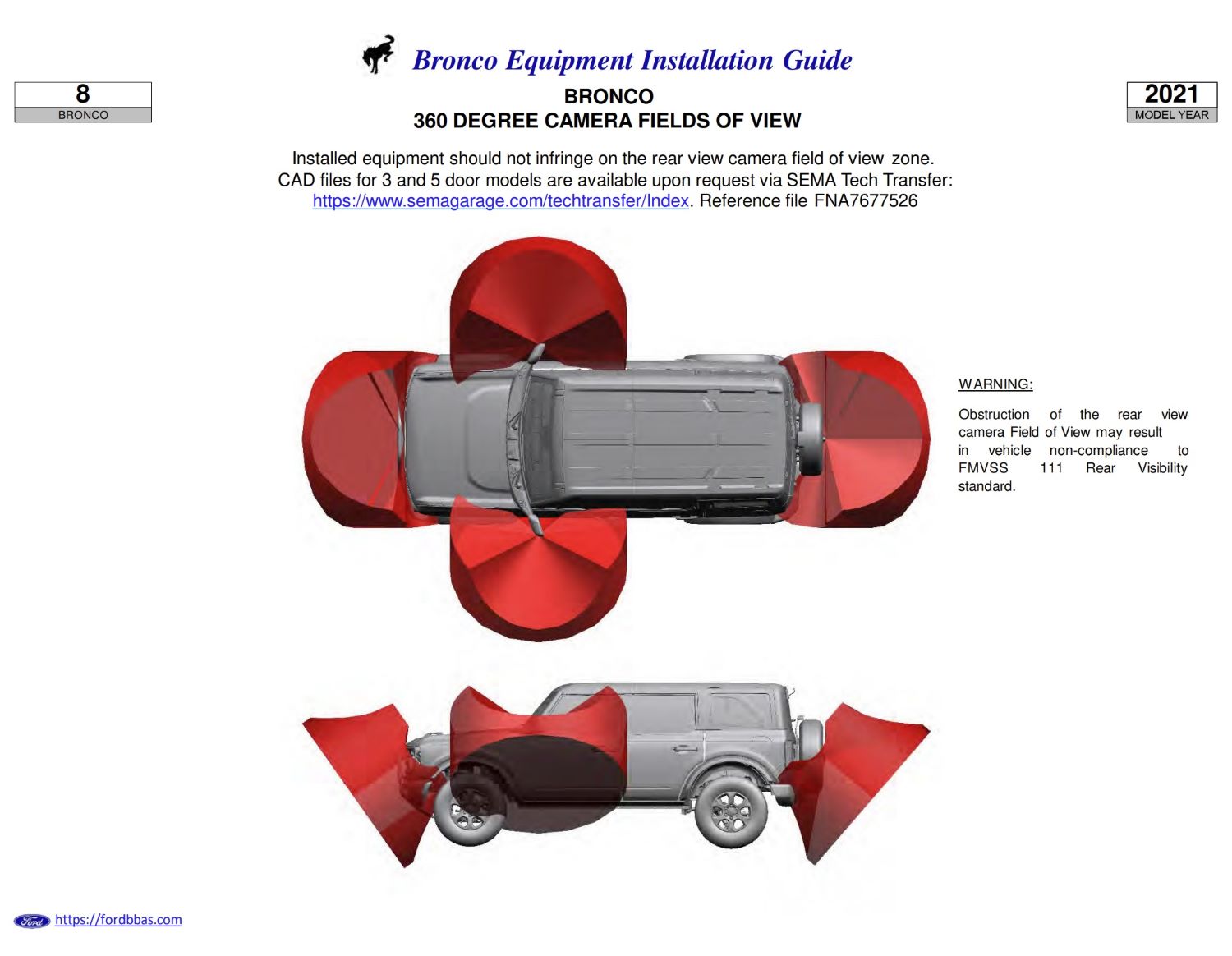 In addition to raw numbers, the 2021 Ford Bronco Equipment Installation Guide also contains information about the location of safety sensors and cameras, axle ratios, accessory points, and even cooling, with color-coded graphics demonstrating the risk of blocking off airflow to certain parts of the front end. Owners should also take into account sensor locations when adding aftermarket parts so they don't negatively affect the operation of Ford's Co-Pilot360 technology and features like Advanced Emergency Braking (AEB).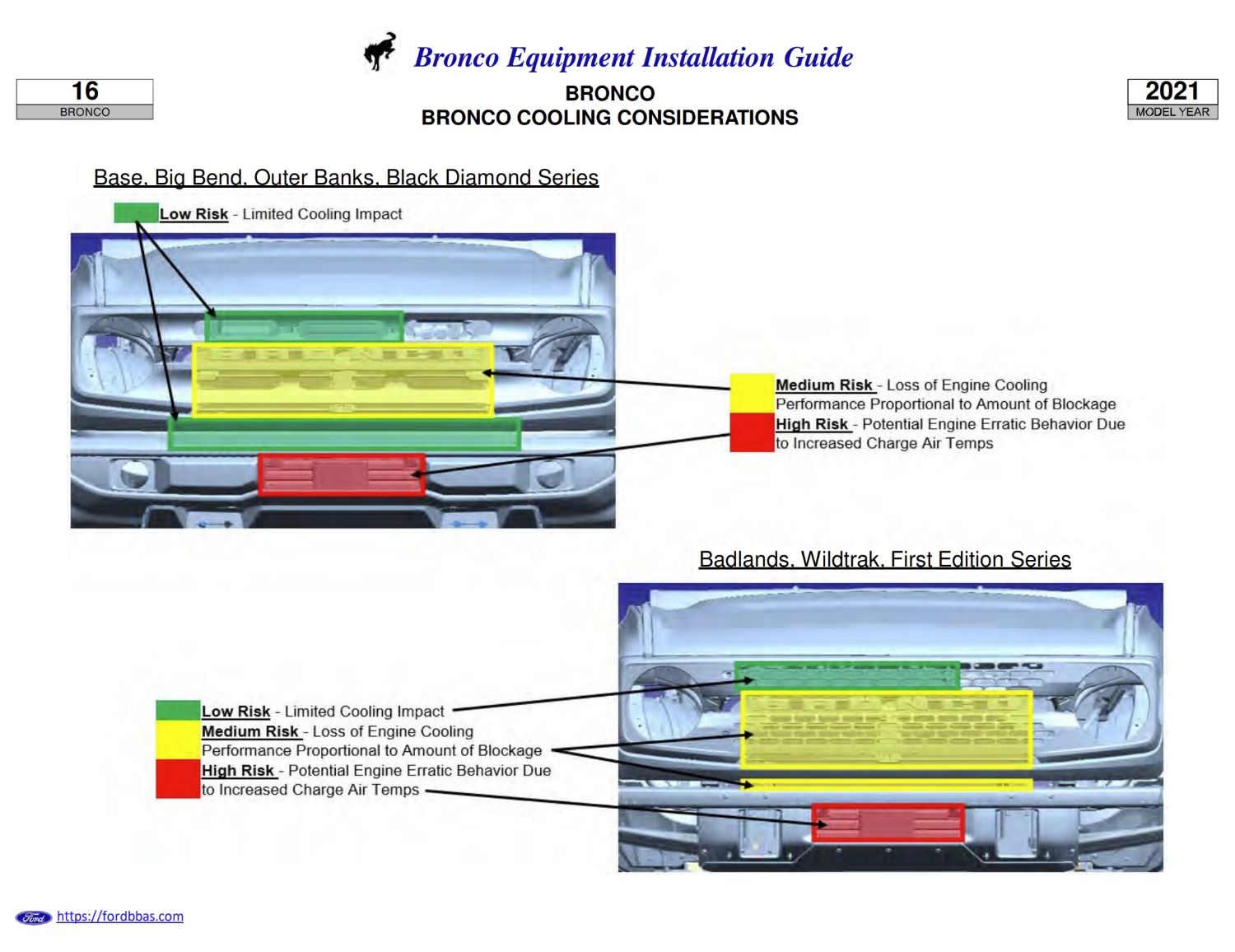 The guide also contains diagrams showing the locations of Ford's "Bronco bolts," along with torque specs, bolt sizes, and load-bearing capacities, tire sizes, approach and departure angles, transmission and axle ratios, wiring, fuse locations and amperage, and detailed information on how to wire up add-on parts and use the Bronco's built-in accessory switches. It's fantastic information for anyone planning to modify their Bronco, and that figures to represent a very large percentage of owners.
We'll have more handy guides like this to share soon, so be sure and subscribe to Ford Authority for more Ford Bronco news and around-the-clock Ford news coverage.