Back in June, 2021 Ford F-150 Raptor horsepower and torque figures leaked out, confirming that Ford's 3.5L EcoBoost V6 H.O. powerplant is rated to produce the same 450 horsepower and 510 pound-feet of torque as the outgoing, second-gen model. This was a disappointment to some, though as Ford Authority was the first to report, the Raptor R will launch later next year packing Ford's supercharged 5.2L Predator V8, producing around 750 horsepower. Now, Hennessey has strapped a 2021 Ford F-150 Raptor to the dyno to see just how much power it actually puts to the ground.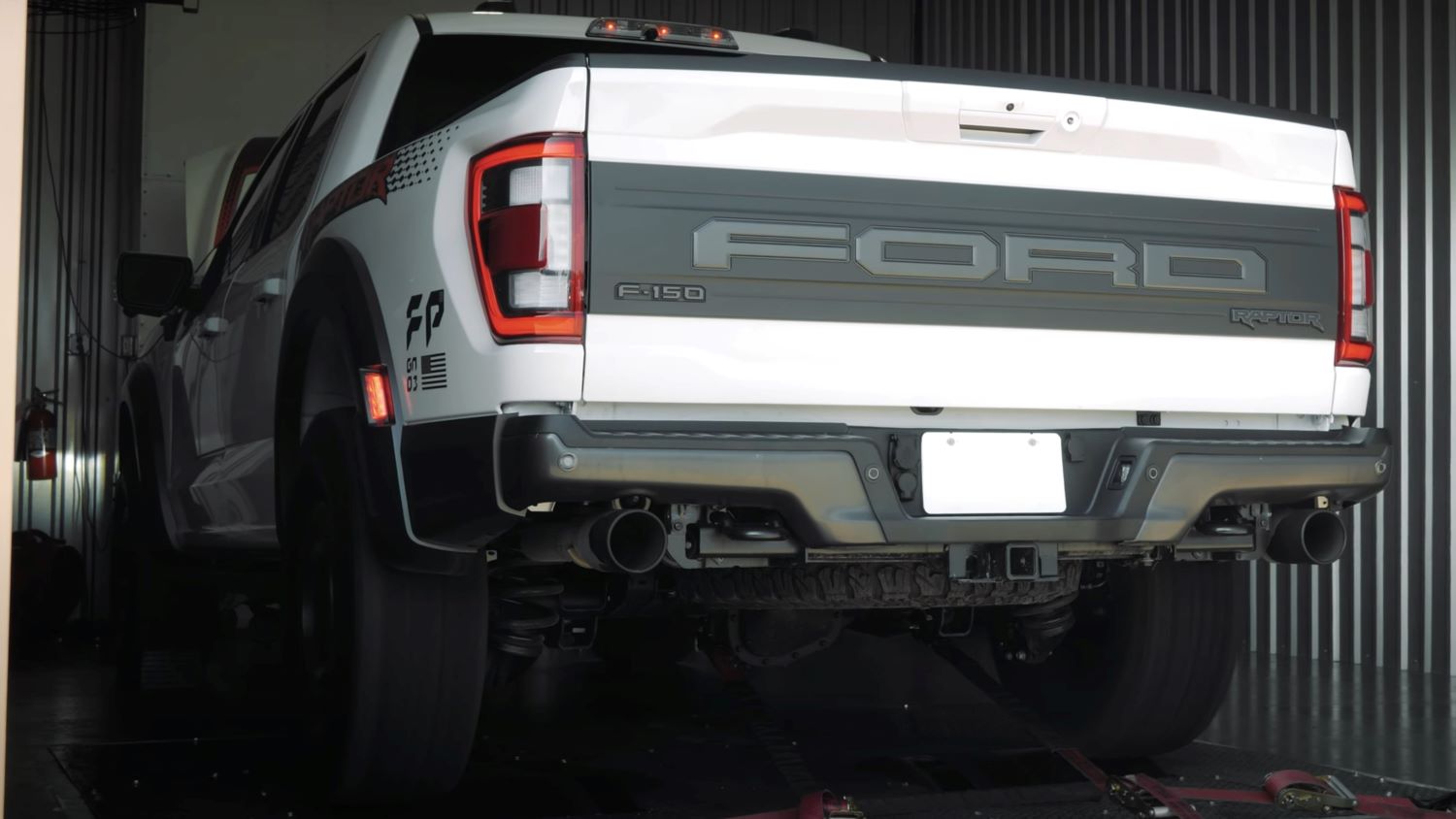 When the dust settled, the third-gen F-150 Raptor recorded 361 horsepower and 458 pound-feet of torque at the wheels, which equates to a loss of around 20 percent and 10 percent, respectively. That's relatively normal in a world where most vehicles give up roughly 15-20 percent as the drivetrain and other components rob power.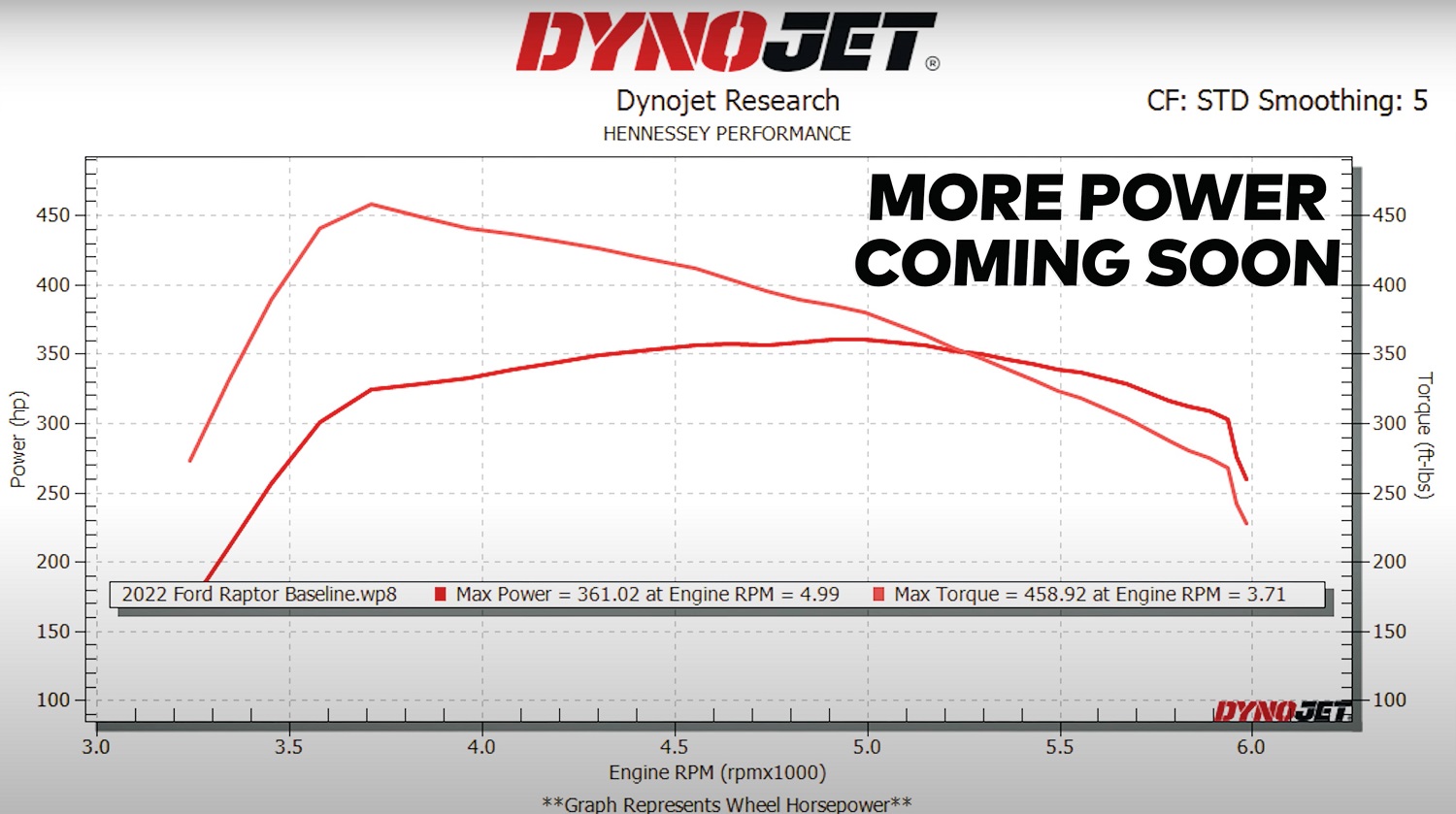 This dyno run is undoubtedly interesting, but also serves another purpose – it gives Hennessey baseline power figures to go by as it develops the recently revealed 2021 VelociRaptor 600. That model adds a host of upgrades to Ford's 3.5L EcoBoost V6 to deliver 600 horsepower and 622 pound-feet of torque – increases of 150 horsepower and 122 pound-feet, respectively. These include an upgraded intercooler and air induction system, larger intercooler piping, an engine management upgrade, and a dyno tune.
That equates to a 0-60 romp of 4.2 seconds and a quarter-mile of 12.9 seconds, which is right on par with the Ram TRX's factory-rated times of 4.5 seconds and 12.9 seconds, respectively. While it's still down 102 horsepower compared to the TRX, the Raptor weighs quite a bit less, which is what makes all the difference in a straight line.
We'll have more cool videos like this to share soon, so be sure and subscribe to Ford Authority for more Ford F-Series news, Ford F-150 news, Ford F-150 Raptor news, and ongoing Ford news coverage.