Back in September, the Michigan State Police (MSP) announced a 2021 Ford Mustang Mach-E police pilot vehicle had passed the department's tests, becoming the very first all-electric vehicle to do so, even though the automaker has not formally announced plans to build a police-specific version of its EV crossover. Regardless, at least one U.S. police department and a handful of UK-based agencies are expressing interest in a Ford Mustang Mach-E police vehicle, and that interest only figures to grow now that MSP has published its test results.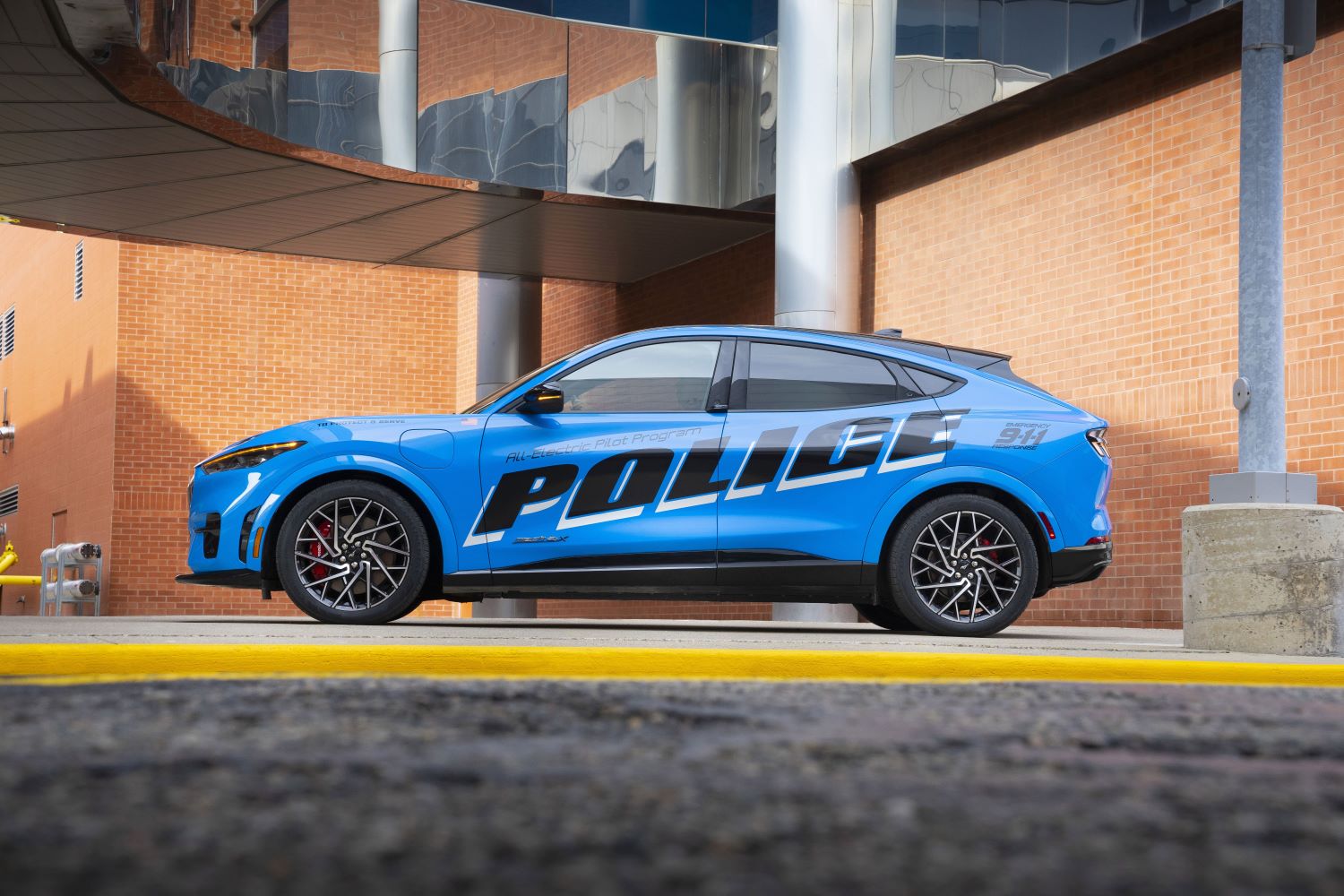 MSP's test vehicle features an all-wheel drive configuration and the Mach-E GT's powertrain, which means that it utilizes dual permanent magnetic motors, including an upgraded secondary electric motor that powers the front wheels for a combined output of 480 horsepower and 600 pound-feet of torque. Ford projects that the Mach-E GT will do 0-60 miles-per-hour in 3.8 seconds and achieve an EPA-estimated 270 miles of range.
According to Car and Driver, MSP managed to do 0-60 in 4.0 seconds flat and hit 100 miles-per-hour in 11.9 seconds in the Mach-E police tester, which isn't bad considering the fact that it's loaded down with extra equipment, including the requisite lighting. The Mach-E hit 124 mile-per-hour in two miles, and after 18 miles of high-speed track testing, the crossover had 30 percent charge left in its battery pack.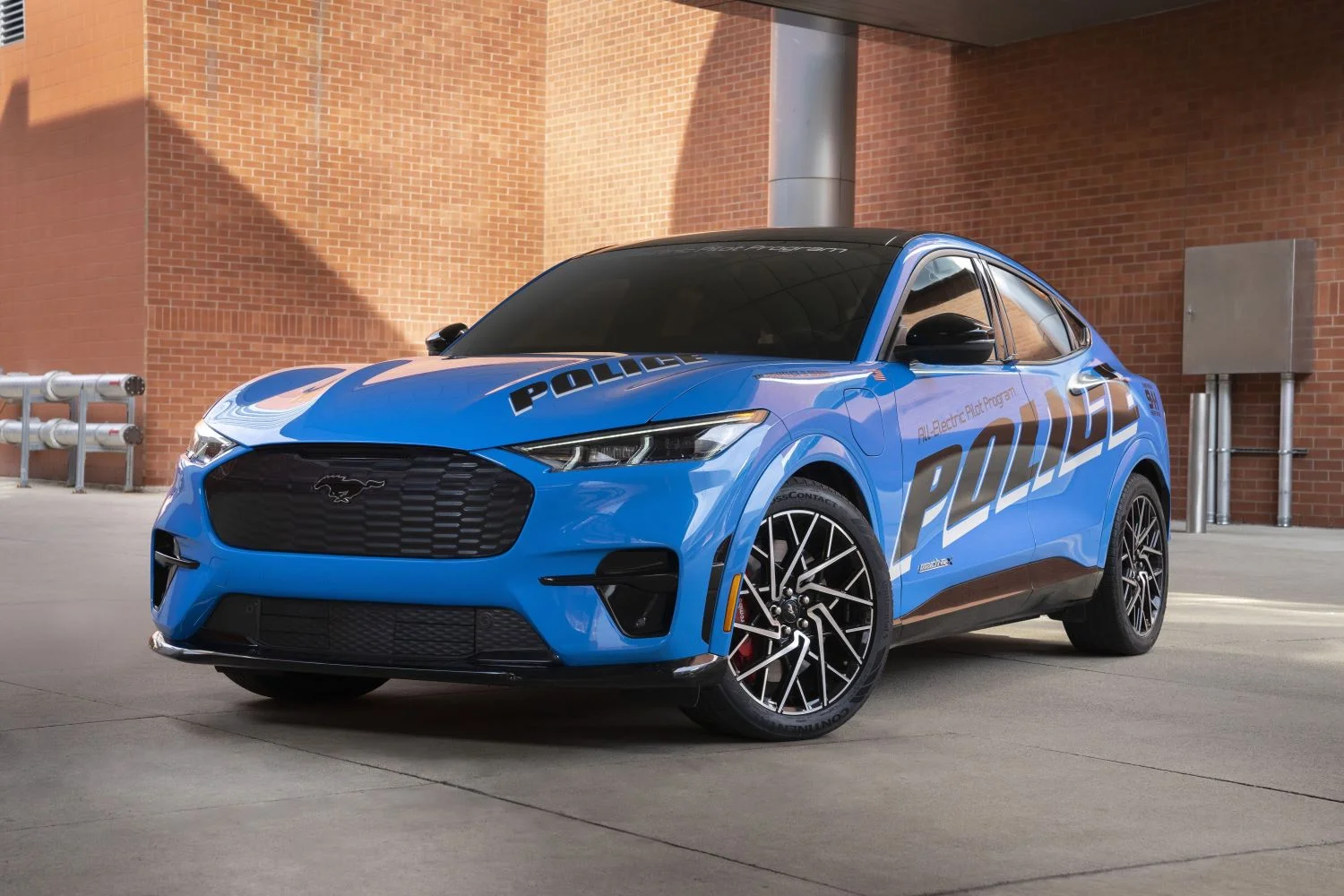 MSP called that performance "a good start" for EVs, but noted that charging infrastructure and speeds will need to improve before electric vehicles can completely replace ICE-powered vehicles in this capacity. Ford has already increased the Mach-E's usable battery capacity for the 2022 model year, which should translate to more range, and it plans on continuously improving the EV in that regard moving forward.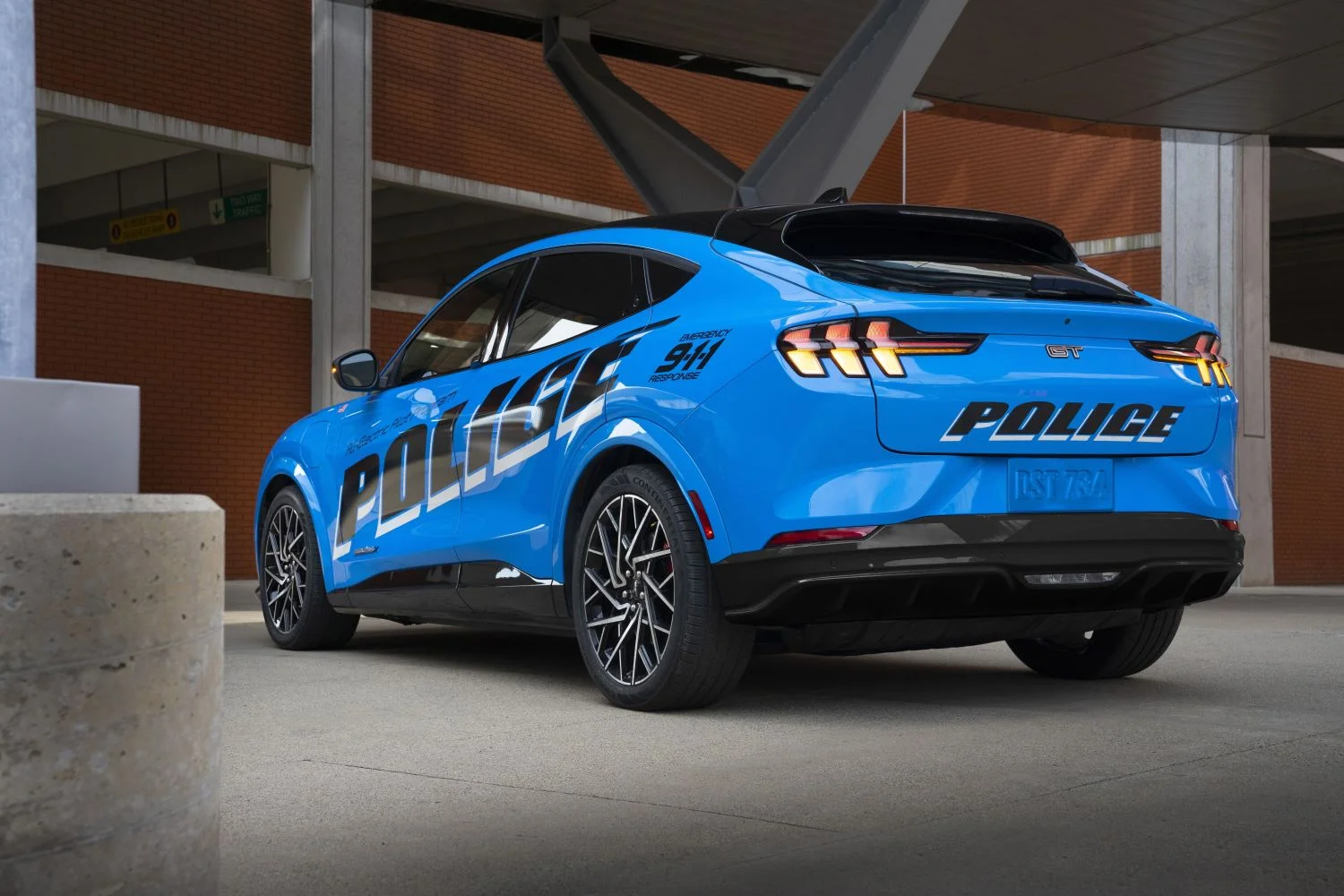 Regardless, the fact that the Mach-E was able to pass MSP's stringent tests on its first try is impressive, especially when we take into account that it isn't even a real, full-fledged police vehicle yet.
We'll have more on the Mach-E soon, so be sure and subscribe to Ford Authority for more Mustang Mach-E news and ongoing Ford news coverage.