The 2022 Ford Mustang Mach-E is shaping up to be a worthy successor to the current model, as The Blue Oval is increasing its usable battery capacity and adding all-wheel drive to the California Route 1 trim. Additionally, it's getting the Ice White Appearance Package, which will no doubt thrill prospective buyers who are a fan of the color. But Ford Authority recently learned of another change to the fully electric crossover's lineup, one that suggests Ford finally realized it adopted the wrong terminology when it decided to call the storage area ahead of the windshield the front trunk.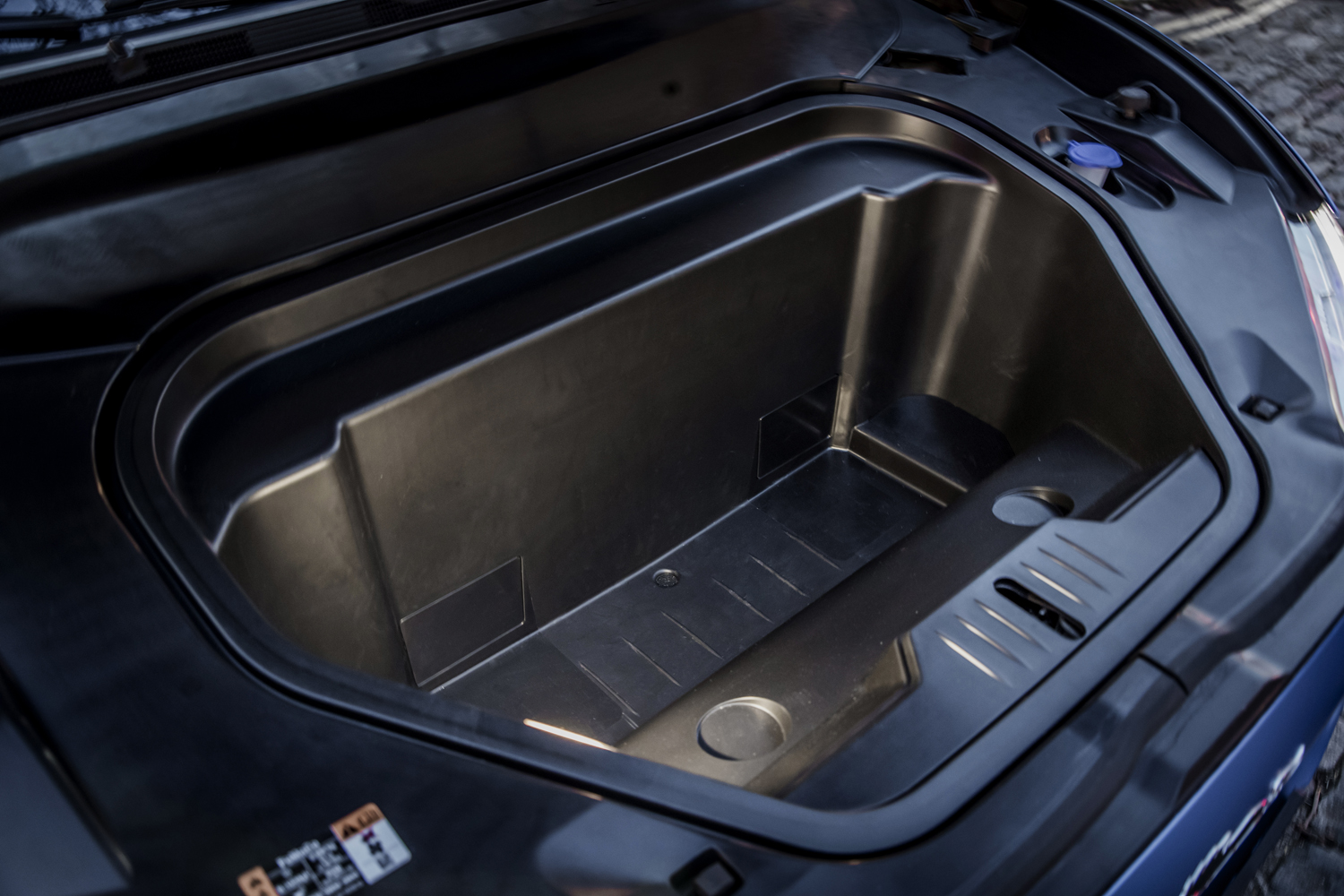 The new name, which is now being used internally on documents related to the 2022 Ford Mustang Mach-E, probably signifies that the automaker was fighting an uphill battle by using a two word phrase when one word perfectly describes the cargo area in question. To that end, the new frunk is exactly the same as the outgoing front truck, and still boasts drain holes that can store up to 4.8 cubic-feet of ice and drinks for activities like tailgating. While frunk is a term that virtually everyone adopted as soon as EVs arrived, The Blue Oval seems to have changed its tune much later than most citizens of planet Earth, as the press materials for the 2022 Ford F-150 Lightning use the term to describe what's underneath the hood of the upcoming electric pickup.
In fact, Nancy Reppenhagen, global feature process supervisor at Ford, seemingly dissed the clunky two word descriptor when talking about the Lightning earlier this year. "The words 'front trunk' don't even begin to describe all the innovation and capability Ford packed into this high-powered space," said Reppenhagen. "It will have customers rethinking what their truck is capable of – and enable the kinds of experiences they never would have thought possible before."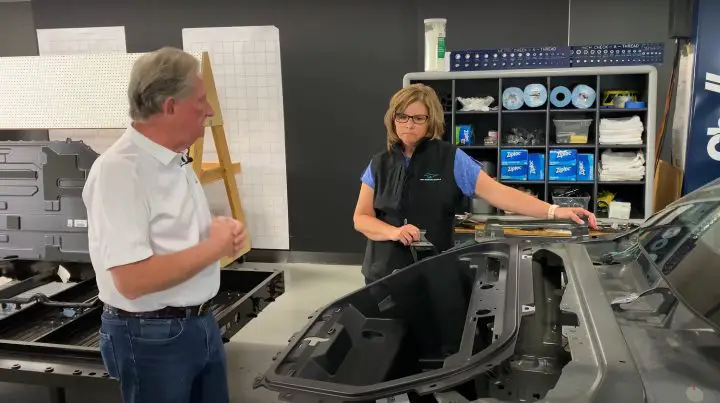 While the 2022 Ford Mustang Mach-E terminology change might not signify much, it is a tiny indicator that an automaker cannot pivot to electric vehicles overnight without some minor speed bumps along the way. As Ford Authority previously reported, Mach-E chief engineer Donna Dickson essentially admitted as such when she appeared on Sandy Munro's YouTube series chronicling the teardown of a 2021 model, where she stated that Ford learned a lot when developing it. In the video, both Dickson and Munro called the area a frunk.
We'll have more on the 2022 Ford Mustang Mach-E soon, so subscribe to Ford Authority for the latest Mustang Mach-E news and continuous Ford news coverage.