Several weeks have passed since Ford of Europe released a teaser video that featured a heavily-camouflaged 2023 Ford Ranger tackling muddy and dusty off-road environments. That video didn't reveal much about the upcoming all-new midsize truck, but a new teaser has seemingly upped the ante, dropping the thick canvas-based cover typically used for prototype models in favor of a more form-fitting wrap that shows off more of the exterior than ever before. The new campaign is taking things further too, encouraging Australian residents to find the prototype models as they zip around the country with glow-in-the-dark reflective patterns and large QR codes plastered on their sides.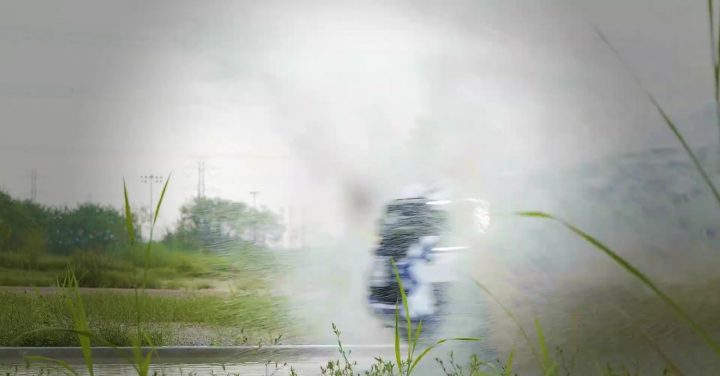 Despite the fact that the 2023 Ford Ranger in this teaser shows off more of the truck's design than ever before, the automaker still opted to cleverly conceal its front end. But several quick shots suggest that The Blue Oval decided to mix elements of the 2022 Ford Maverick and 2021 Ford F-150 together to create the Ranger's front fascia. The reverse C-shaped LED signature lighting aesthetic from the F-150 is front and center, while the grille boasts a two-bar horizontal scheme that looks similar to what's currently on the Maverick.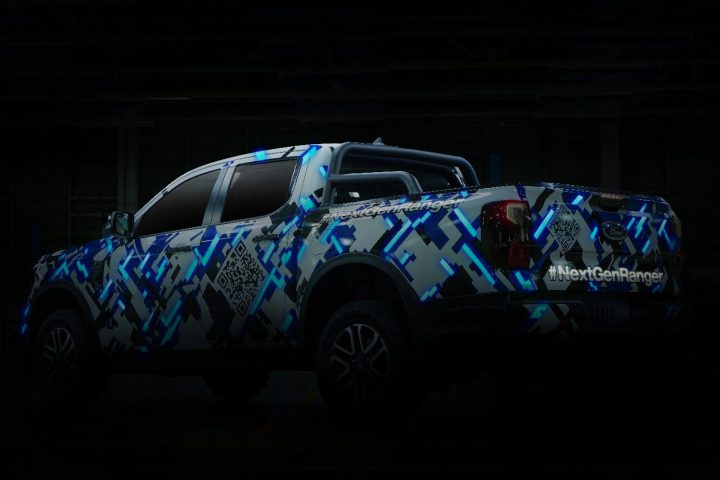 The automaker opted to show off more of the rear three quarters, both in the teaser ad, and in this official picture that accompanied the announcement of the new campaign. This is the closest look yet at what the production 2023 Ford Ranger will look like in production form, and the overall shape of the midsize suggests it's slated to pivot away from the smoother body lines of the current generation model to a more angular and sculpted profile. Once again, it appears to borrow elements of the trucks it will slot above and below once it debuts in America, with the taillights becoming roughly as thick as the units Ford designed for the Maverick. This particular truck also features a well-integrated sports bar setup and a single antenna, which suggests that some markets may not receive the dual antenna technology that will apparently be a part of the U.S. market variants, as Ford Authority previously reported.
The upcoming 2023 Ford Ranger is set to introduce the first-ever Raptor variant for the American market, and will eventually gain a plug-in variant too. Production is expected to begin at the Ford Michigan Assembly Plant in May 2023, and a full-fledged is planned for later on in 2021.
We'll have more 2023 Ford Ranger news soon, so subscribe to Ford Authority for the latest Ford Ranger news and continuous Ford news coverage.