Ford has announced multiple substantial investments in electric vehicles in recent months, including, most recently, sinking $7 billion into multiple U.S.-based plants to produce EVs and EV batteries. Ford will build its IonBoost batteries for future EV models at those plants via its joint venture with South Korean battery manufacturer SK Innovation, dubbed BlueOvalSK, as it prepares to eventually transition to an all-electric lineup in North America. However, SK sees one potential problem with this plan – it believes the U.S. battery supply will remain inadequate until 2025, according to Reuters.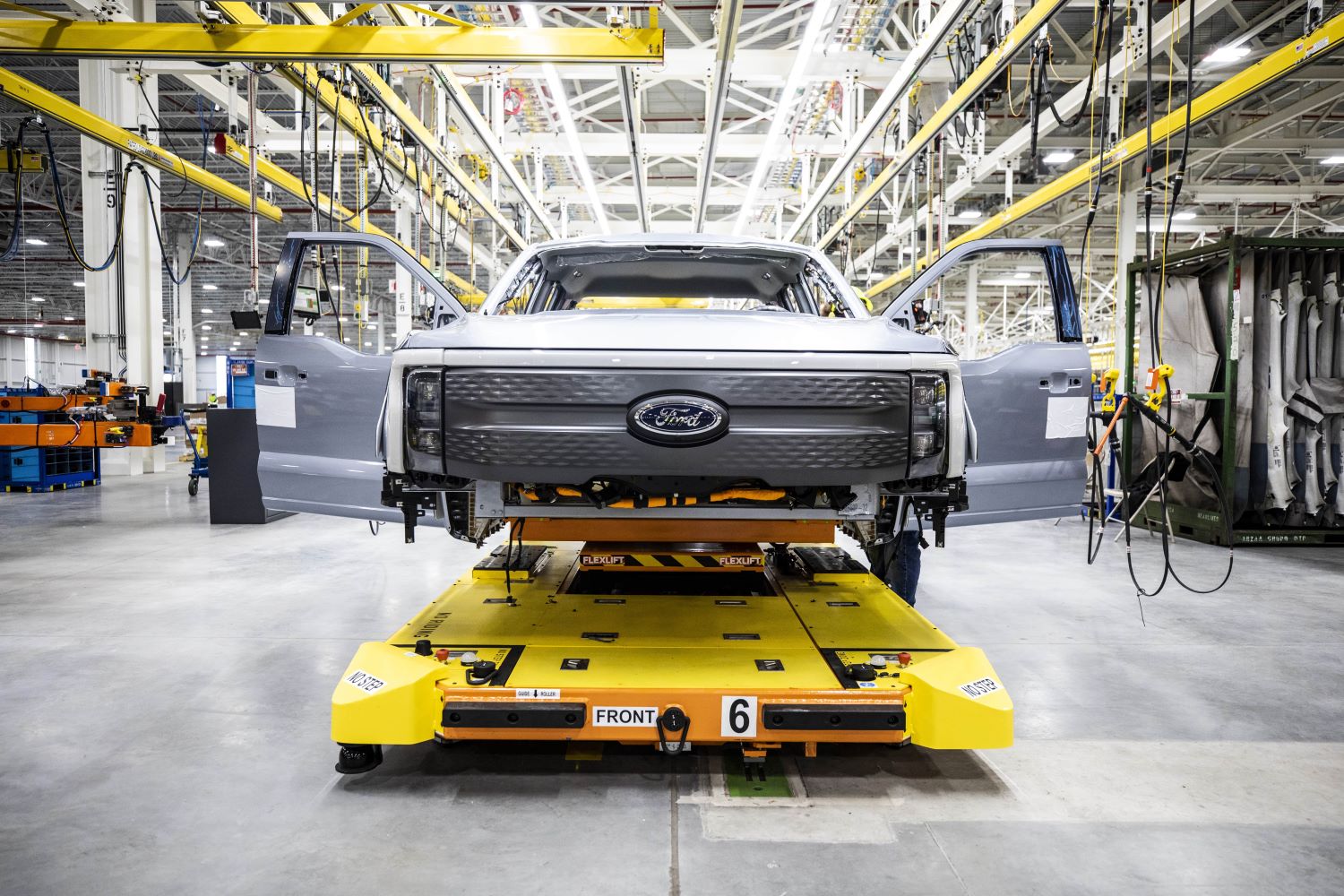 This U.S. battery supply shortage stems from the long lead time it takes to build battery plants, coupled with strong demand as all North American automakers push to add more EV models to each's respective lineup. "The current U.S. battery capacity is far short of meeting demand," said Kim Jun, chief executive of SK Innovation. "Building a factory to meet demand requires a lead time of 30 months, and I see a battery shortage continuing at least until 2025."
Kim also noted that the battery supply in Europe is pretty much equal with current demand, while China actually has a surplus. Regardless, the battery manufacturer is pushing forward with plans to build three plants in the U.S. in partnership with Ford, which will entail a combined investment of $4.45 billion. Production at those plants is expected to begin in 2025, giving SK a total capacity of 1,600 gigawatt-hours, which is enough to produce 27 million electric vehicles.
SK's brand new battery division – SK On – is also considering building lithium iron phosphate batteries (LFP), which are currently available in the Tesla Model 3 Standard Range Plus, are cheaper to produce, and can be charged to 100 percent without losing capacity over time, though those batteries also have a lower driving range than a traditional lithium-ion battery that uses nickel, cobalt, and aluminum in addition to lithium.
We'll have more on SK Innovation soon, so be sure and subscribe to Ford Authority for around-the-clock Ford news coverage.