Since its reveal last year, the utterly insane Ford Mustang Mach-E 1400 has been just about everywhere, blowing the minds of professional drifters and race car drivers, drag racing the all-electric Ford Mustang Cobra Jet 1400, and careening up the hill at the Goodwood Festival of Speed with Ford CEO Jim Farley behind the wheel. Now, with pro drifter Vaughn Gittin Jr. at the controls, the Ford Mustang Mach-E 1400 recently embarked on a bit of a road trip to the beautiful Faroe Islands, which are located between Iceland and Norway in the North Atlantic Ocean.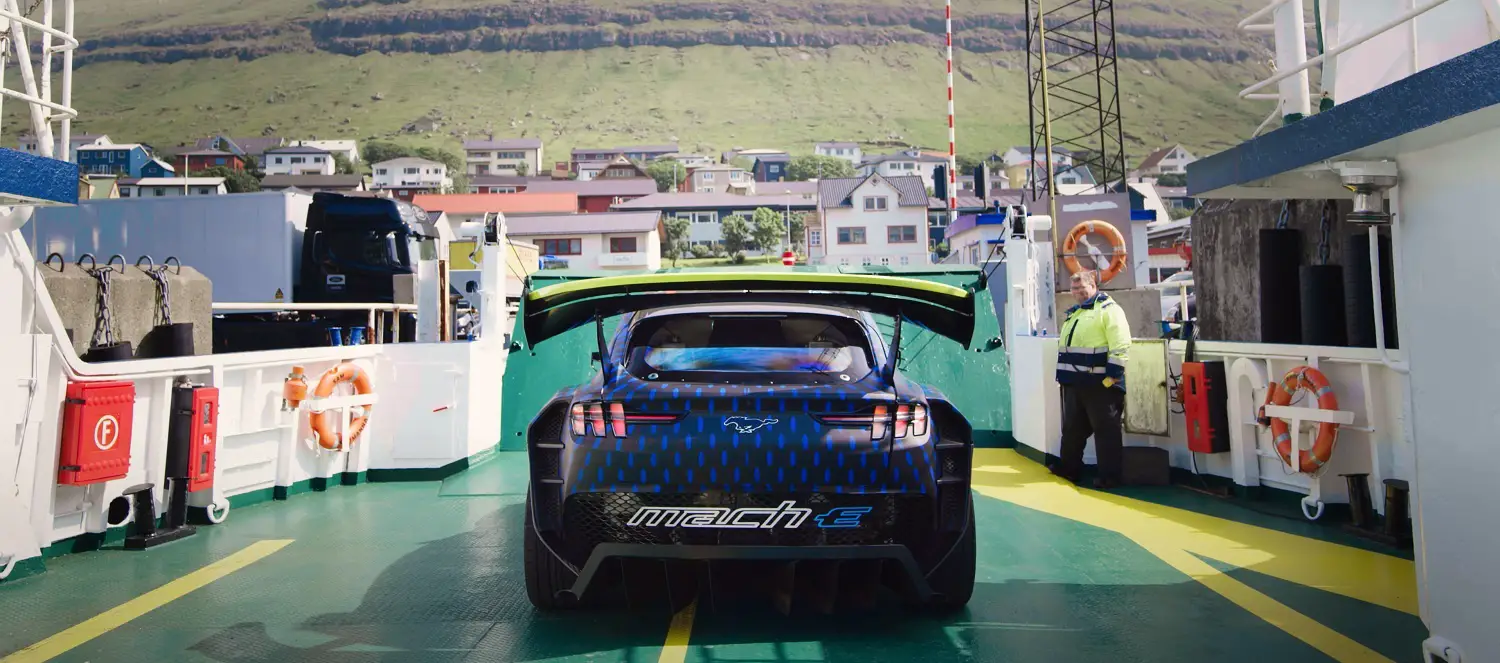 That experience was captured perfectly in a new short film dubbed Free Rein: Faroe Islands, in which Gittin Jr. does what he does best – slide around corners at speed, with the Mach-E 1400's tires emitting large amounts of smoke in the process. There's literally no script for this piece, however – just the sounds of nature, the Mach-E 1400's screaming electric motors, and its tires begging for mercy in the background.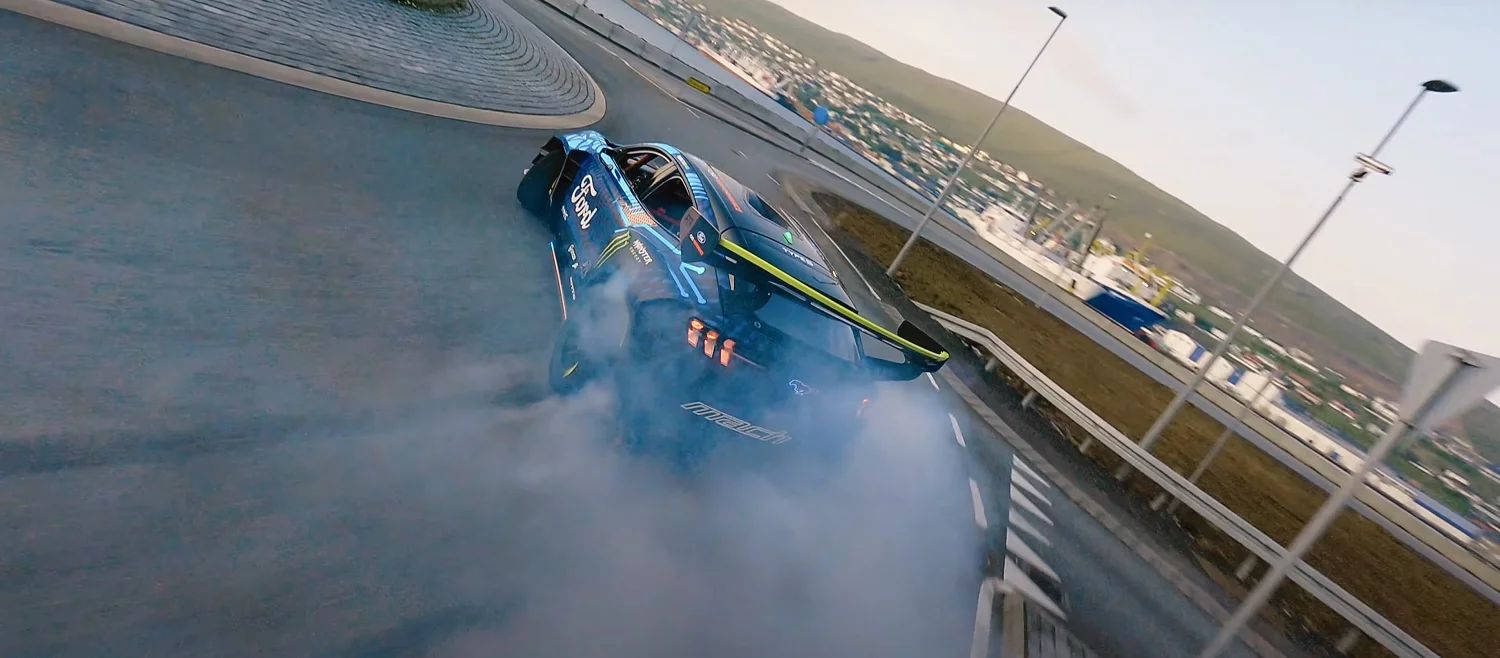 The film kicks off with Gittin Jr. and the Mach-E 1400 – wearing its new livery – rolling into the Faroe Islands on a ferry, at which point the racer asks his vehicle if it's "ready to rock?" in a subtle nod to his company, RTR. After receiving a warm welcome and a package, Gittin Jr. proceeds to explore the town at reasonable speeds, waving to everyone as he moves along in silence.
That doesn't last long, of course, as Gittin Jr. and his electrified racer soon find some open highway and kick the tail out as many times as utterly possible, leaving streaks of rubber in its tracks. Other than various sheep that don't seem too thrilled with his antics, the whole thing is rather entertaining, and we're guessing it was even more so for the man behind the wheel.
We'll have more cool videos like this to share soon, so be sure and subscribe to Ford Authority for more Mustang Mach-E news and ongoing Ford news coverage.