The value of Ford stock jumped during the October 4th, 2021 – October 8th, 2021 timeframe. Shares closed the week at $15.12, which represents a 6.7 percent increase, or $0.96 per share increase, compared to the prior week's closing value of $14.16.
Movement & Ranges

Ford Stock Values - October 4th - October 8th, 2021

| Date | Open | Close/Last | High | Low |
| --- | --- | --- | --- | --- |
| 10/08/2021 | $14.92 | $15.12 | $15.49 | $14.85 |
| 10/07/2021 | $14.34 | $14.89 | $14.95 | $14.31 |
| 10/06/2021 | $14.14 | $14.12 | $14.34 | $13.89 |
| 10/05/2021 | $14.44 | $14.29 | $14.44 | $14.11 |
| 10/04/2021 | $14.27 | $14.35 | $14.79 | $14.22 |
By comparison, shares of Ford's cross-town rival – General Motors Company – rose by $5.44 per share, or just over 10 percent, during the same timeframe.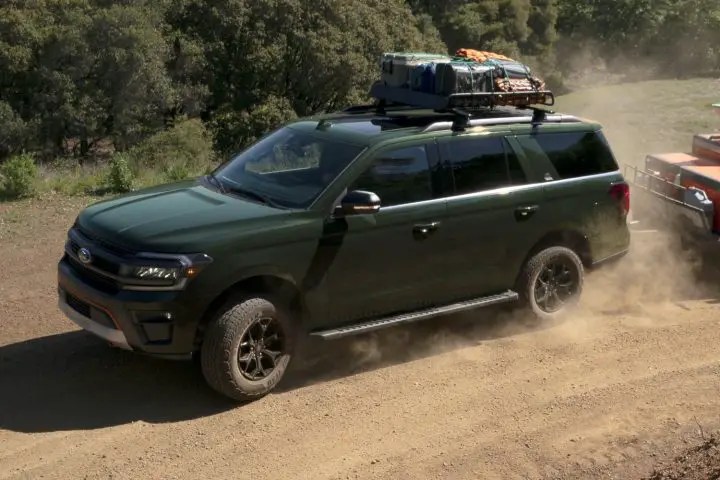 The increase in Ford share values during the week follows a three percent jump compared to the same period last week, which in turn followed a two percent increase. The value of Ford stock has been fluctuating over the past several months but remains notably higher than the $9.00 per share figure that closed out the first week of trading in 2021. The investment sector seems to be steadily warming up to The Blue Oval, as major financial institutions such as Barclays recently upgraded the rating of Ford stock due to the company's ongoing pivot towards electrification. However, the ongoing effects of the microchip shortage and uncertainty around the Delta variant have seemingly tempered expectations of Ford stock increasing in value through 2021 and beyond.
The biggest news of the week involved the 2022 Ford Mustang lineup, which was fully revealed. It will gain two appearance packages in addition to the Ice White Appearance Package, which Ford announced earlier this year. Otherwise, there were no major announcements made during the week. The value of Ford stock likely increased due to investors reacting favorably to the news of the previous week, specifically Ford's plans to build two major EV facilities in Kentucky and Tennessee.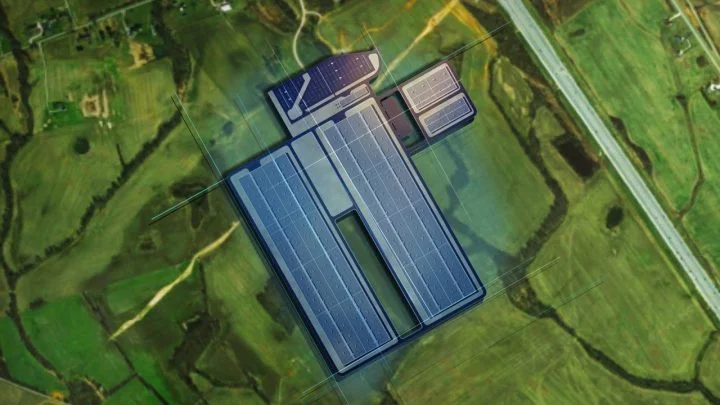 Ford CEO Jim Farley has been steadfastly outlining The Blue Oval's future since assuming the role in October 2020. The company's key goals and organizational changes include:
An expansion and spinoff for Ford's leading commercial vehicle business with a suite of software services that drive loyalty and recurring revenue streams.
Offering compelling, uniquely Ford, fully electric vehicles at scale around the world, including the Ford Transit, Ford F-Series, Ford Mustang, SUVs, and Lincoln models.
An alliance with German automaker Volkswagen.
Adding more affordable vehicles to Ford's global lineup, including in North America.
Increasing the amount of money spent on EV development, to $30 billion through 2025.
Having Ford Europe transition to zero-emissions vehicles by 2027 and switch completely over to full EVs by 2030.
The launch of Ford Ion Park, a facility designed to facilitate R&D initiatives on battery production.
An investment in Solid Power, a producer of solid-state batteries.
BlueOvalSK, a joint venture between Ford and SK Innovation, Ford's preferred supplier of EV batteries, which will bolster Ford's EV manufacturing ambitions, specifically at two upcoming facilities expected to come online in 2025.
Transforming Lincoln into a fully electrified luxury division by 2030.
A partnership with Google that will transform the company's  manufacturing operations and see future Ford Motor Company vehicles sport Android-powered infotainment systems.
Continued investments into EV startup Rivian.
A shift to a build to order paradigm for retail customers.
Buyout programs for employees involved in legacy ICE powertrain and platform development.
Realigning markets according to what's outlined in the Ford+ plan, which seeks cost reductions in underperforming regions such as South America and India.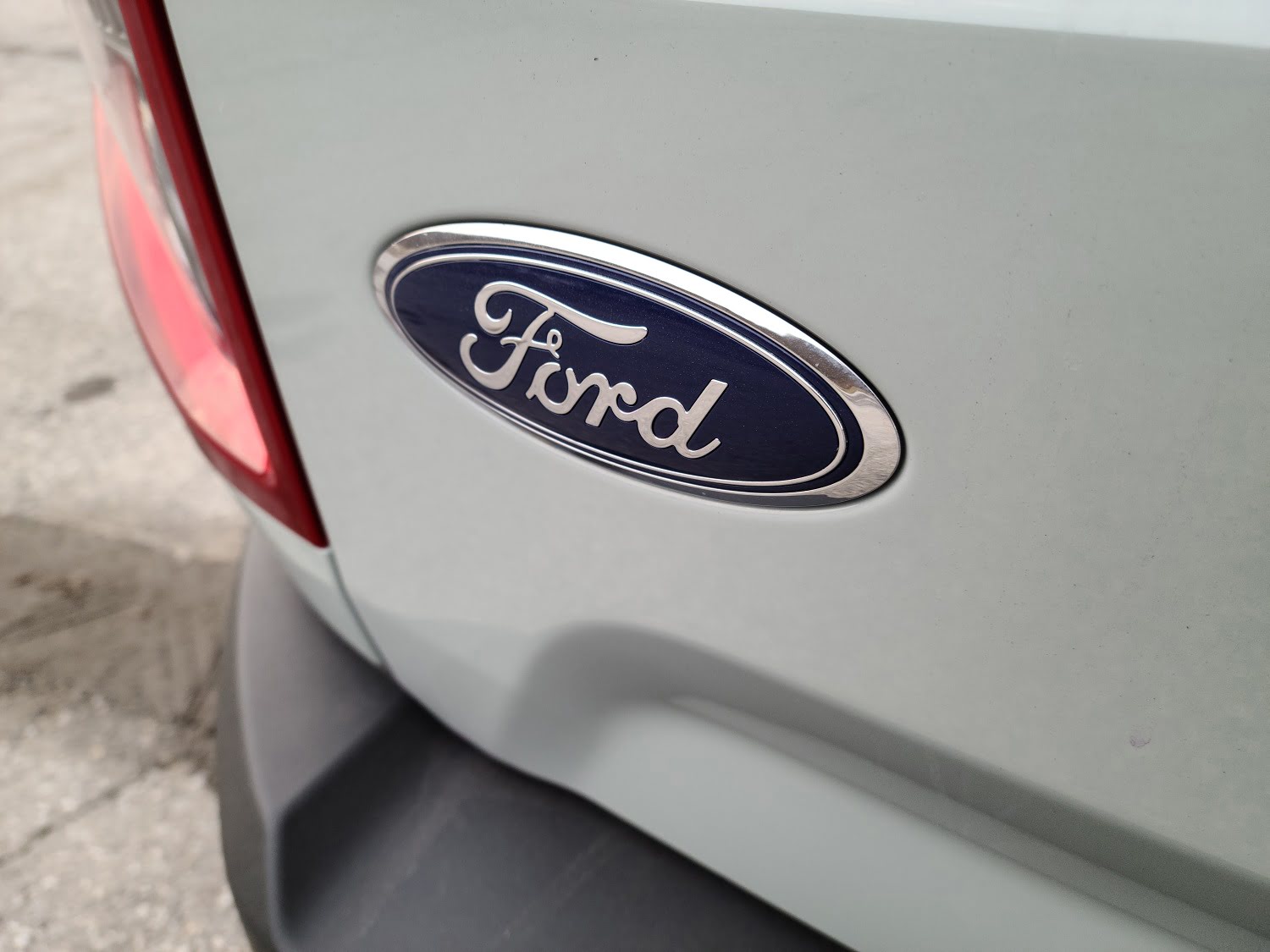 Ford's third quarter U.S. sales decreased 7 percent to 1,397,504 units in the U.S. market. Sales decreased at Ford and Lincoln during that period. China sales increased 24 percent through the first half of 2021 while Ford Europe sales increased 44 percent in the second quarter of 2021.
Notably, the Ford F-Series continued its segment leadership in America, as did the Ford Transit.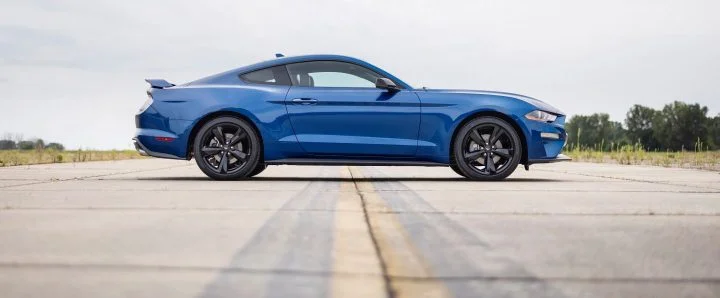 Ford Stock Value Macro Factors – Products
Ford stock values surged considerably higher in mid-May after Ford officially revealed the 2022 Ford F-150 Lightning, the first all-electric F-Series pickup. Share values experienced further gains after that announcement too, and the debut of the 2022 Ford Maverick pickup undoubtedly delighted investors as well, which contributed to a solid growth period for Ford stock that only recently ended. Since their respective reveals, both pickups have racked up impressive amounts of pre-orders. The Ford F-150 Lightning recently surpassed 150,000 reservations while Maverick reservations aren't too far behind, at 100,000, as of late August 2021. Production of the Maverick has officially begun and the first retail units arrived at dealers in late September 2021.
Prior to those product announcements, several other high-profile Ford vehicles reached dealer showrooms. The 2021 Ford Bronco Sport started rolling out to dealers in late November 2020 and has steadily marched up the sales charts. To date, Ford has sold over 60,000 units of the Bronco Sport. Additionally, Ford is steadily rolling out the all-new 2021 Ford F-150 – its most profitable and revenue-generating product. The all-new half-ton, full-size pickup is turning very fast. The truck, which faces constrained supply, features a significant amount of updates and new features, along with an all-new exterior and interior. An all-new, third-generation F-150 Raptor joins the F-150 lineup later this year, while the Ford F-150 Lighting will follow suit in spring 2022.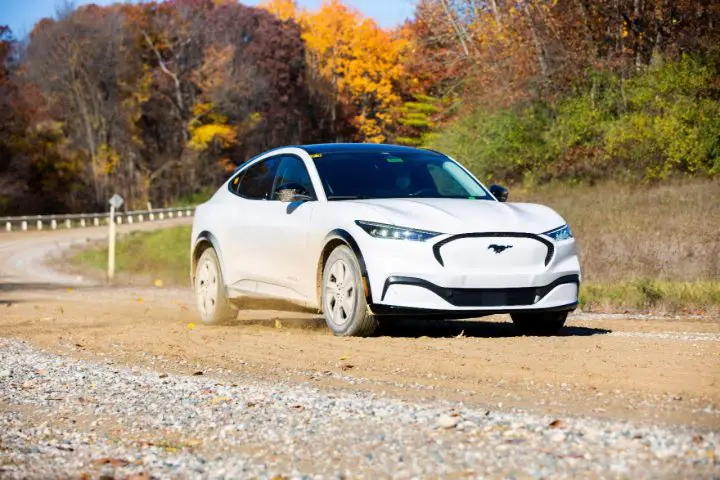 Ford is also currently working on a global rollout of the 2021 Ford Mustang Mach-E – a four-door, crossover-like hatch inspired by the legendary Mustang pony car. More than anything else, the Mustang Mach-E demonstrates that Ford isn't afraid to redefine legendary nameplates, and recreate them in new body styles and as new vehicle types.
Production of the Mach-E kicked off in late October 2020, and the model has since found a following within its home market, although sales are held back due to production constraints. Ford delivered its first three examples in December 2020 and 6,614 units in Q1 2021. Since then, the electric crossover has made steady inroads into the Scandinavian EV market, and recently became Norway's best-selling vehicle in May and July . Automotive outlets and industry experts praised the EV for its good looks, engaging driving dynamics, upscale interior, and clever engineering. Additionally, preliminary reports suggest that the vehicle is already eating into Tesla's market share, which would be a significant achievement, especially when considering the relatively short amount of time the Mach-E has been on the market. In June, the Mustang Mach-E outsold its gasoline-powered counterpart for the first time. The Mustang Mach-E notched another victory for itself in early July, when Car And Driver named the crossover its 2021 EV of the Year. It also is the most considered compact SUV in the 2021 J.D. Power APEAL study and is currently being considered for police duty in the U.S. and the U.K.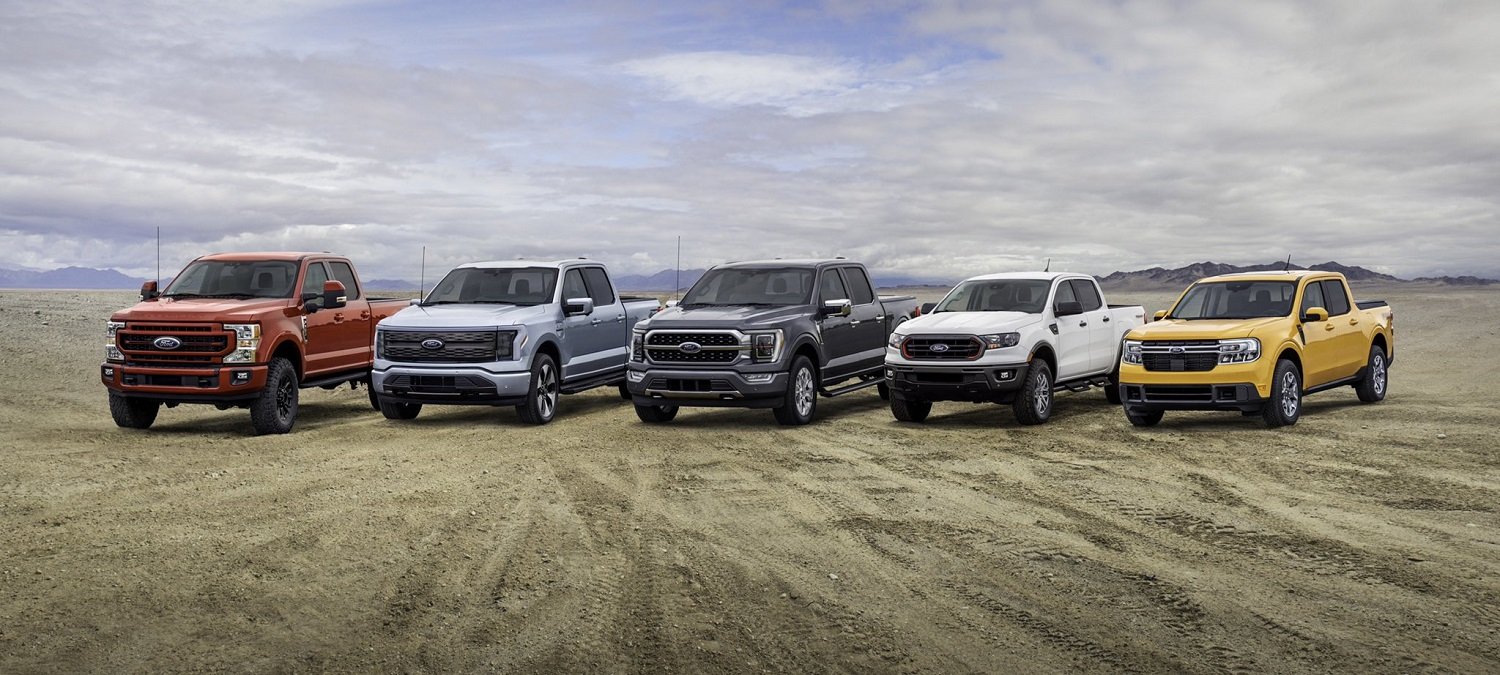 The 2021 Ford Mustang Mach-E represents one part of a four-pronged blade Ford hopes will increase its North American market share this year and beyond, as the company has essentially fully transitioned away from sedans and passenger vehicles towards utility vehicles, trucks, and electrified models. That said, all of the aforementioned models have a significant amount of potential to resonate with car shoppers, and their reception will almost certainly impact the value of Ford stock in the coming months, provided the company can build a steady supply of them.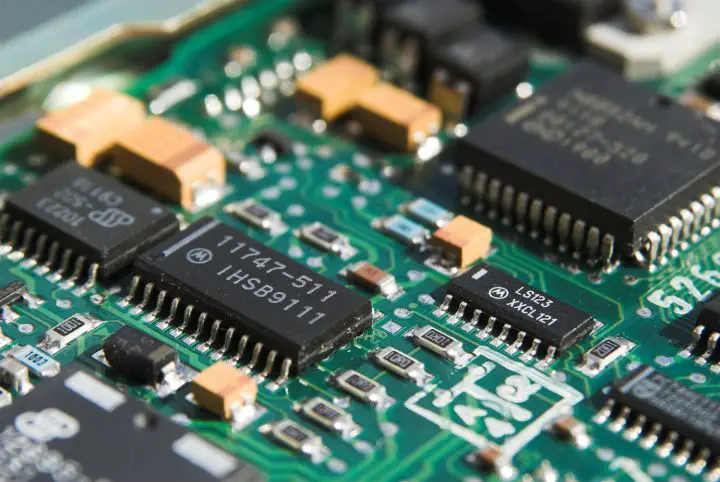 Ford Stock Macro Factors – Events
The Blue Oval has been disproportionately impacted by the ongoing chip shortage, which the company previously stated would reduce Q2 2021 output by a staggering 50 percent. Unfortunately, the shutdowns have spilled over into the beginning of the third quarter too, as virtually every North American assembly plant shut down for two weeks or more through July 2021. Ford expects to take a $1 billion to $2.5 billion hit to its bottom line as a direct result of the shortage and currently has about 70,000 incomplete vehicles in need of chips sitting at lots throughout North America, which will no doubt lead to further financial hits to the company's bottom line if it cannot fully assembly its stock in an acceptable timeframe.
Unrelated parts shortages for the 2021 Ford Bronco are currently preventing the all-new off-road SUV from enjoying a triumphant debut as well, and recent delays will push back the introduction of certain hard tops to the 2023 model year. The highly anticipated utility vehicle cannot reach dealers soon enough, as reservation holders are desperate to obtain the red-hot segment buster. The announcement that Ford will replace all 2021 hard tops represented yet another major setback for the rollout of the new SUV.
Outside of North America, Ford faces substantial challenges. India and South America continue to take a heavy toll on the company's financial well-being. Ford Credit is currently winding down operations in both regions, and the automaker has been forced to spend a considerable amount of cash in South America as it begins to shutter several of its assembly plants in Brazil. Ford officially announced its intention to shutter two assembly plants in India in September 2021 after noting that it had lost $2 billion in the country over the past 10 years.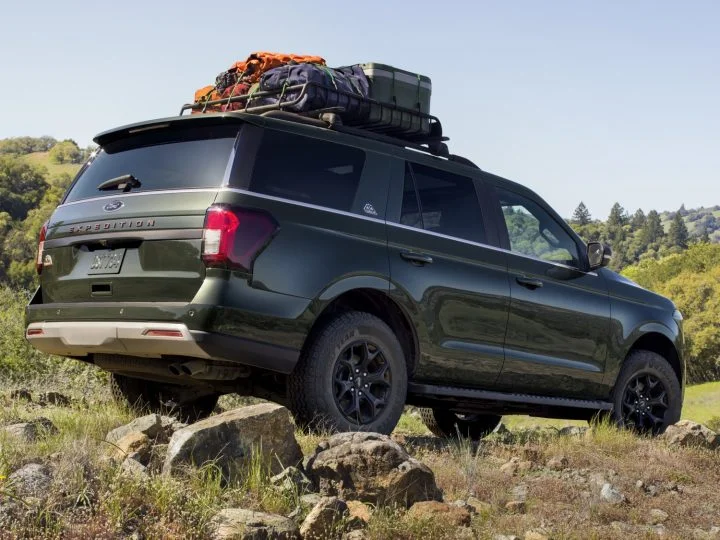 Ford Stock Value Micro Factors
Ford announced several recalls for the 2021 Ford F-150 in June 2021 over problems with defective driveshafts and damaged steering gears. Earlier in the year, the company recalled over 3 million Ford Motor Company vehicles due to safety issues with their Takata airbags. More recently, the company recalled late model Ford Transit and Ford Transit Connect vans due to safety issues with the passenger seat belts. A previous recall involving defective rear view cameras is also back in the news, as the NHSTA decided to open an investigation into how Ford handled its disclosure of the problem. The Blue Oval recalled the 2021-2022 Ford Bronco Sport, 2021 Ford Escape, and 2021 Lincoln Corsair over a leaky fuel delivery module leak during the summer as well. In August 2021, Ford recalled more vehicles, including the 2021 Ford F-150, select 2015-2020 Ford Transit vans, the 2021 Ford Explorer, and 2021 Lincoln Aviator.
There have been several high-profile personnel changes at Ford recently. The company has added Steven Crowley and Jon Huntsman, two former political operatives, to its executive roster, and both individuals will be instrumental in tweaking the company's relationship with the federal government going forward. There has been one major departure from the automaker as well, with Ken Washington recently announcing his intention to work for online retailer Amazon. However, Ford recently poached an Amazon executive away from the company, in an interesting turn of events. Another recent personnel involved the hiring of Doug Power, who has been named vice president of corporate development, a newly created position.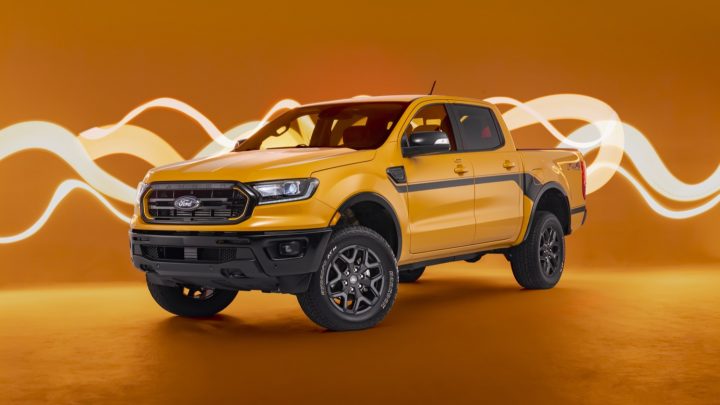 Stock Performance Year-To-Date
Ford Stock Values - January - October 2021

| Month | Opening Value |
| --- | --- |
| January 4th | $8.52 |
| February 1st | $10.83 |
| March 1st | $11.98 |
| April 1st | $12.17 |
| May 3rd | $11.63 |
| June 1st | $14.81 |
| July 1st | $14.91 |
| August 2nd | $13.91 |
| September 1st | $13.11 |
| October 1st | $14.16 |
Ford share values have increased significantly since the first day of trading in January 2021, rising 77 percent, or $6.60 per share, as of this writing. The gains have arrived unsteadily through the year, jumping up a bit in June before dropping in July and August, and there seems to be a sustained drop in Ford share value that roughly corresponds to the rise of the Delta variant, which continues to adversely impact the global economy. More recently, Ford share values seems to on a minor rebound. Currently, the stock is down from a 2021 high of $15.99, which was the per-share figure when trading closed on June 3rd, 2021
We'll be here to report the latest developments about Ford stock, so be sure to subscribe to Ford Authority for ongoing Ford stock news and around-the-clock Ford news coverage.