Building a race car is neither cheap nor easy unless one is paying someone else to build it. However, there is a wise alternative to building a race car from scratch that can save some serious coin, and it's simply buying one that's already been built by another person. This 2018 Ford Mustang GT currently up for grabs at Cars & Bids certainly fits the bill and has more than enough power and a seriously quick time slip to get the job done.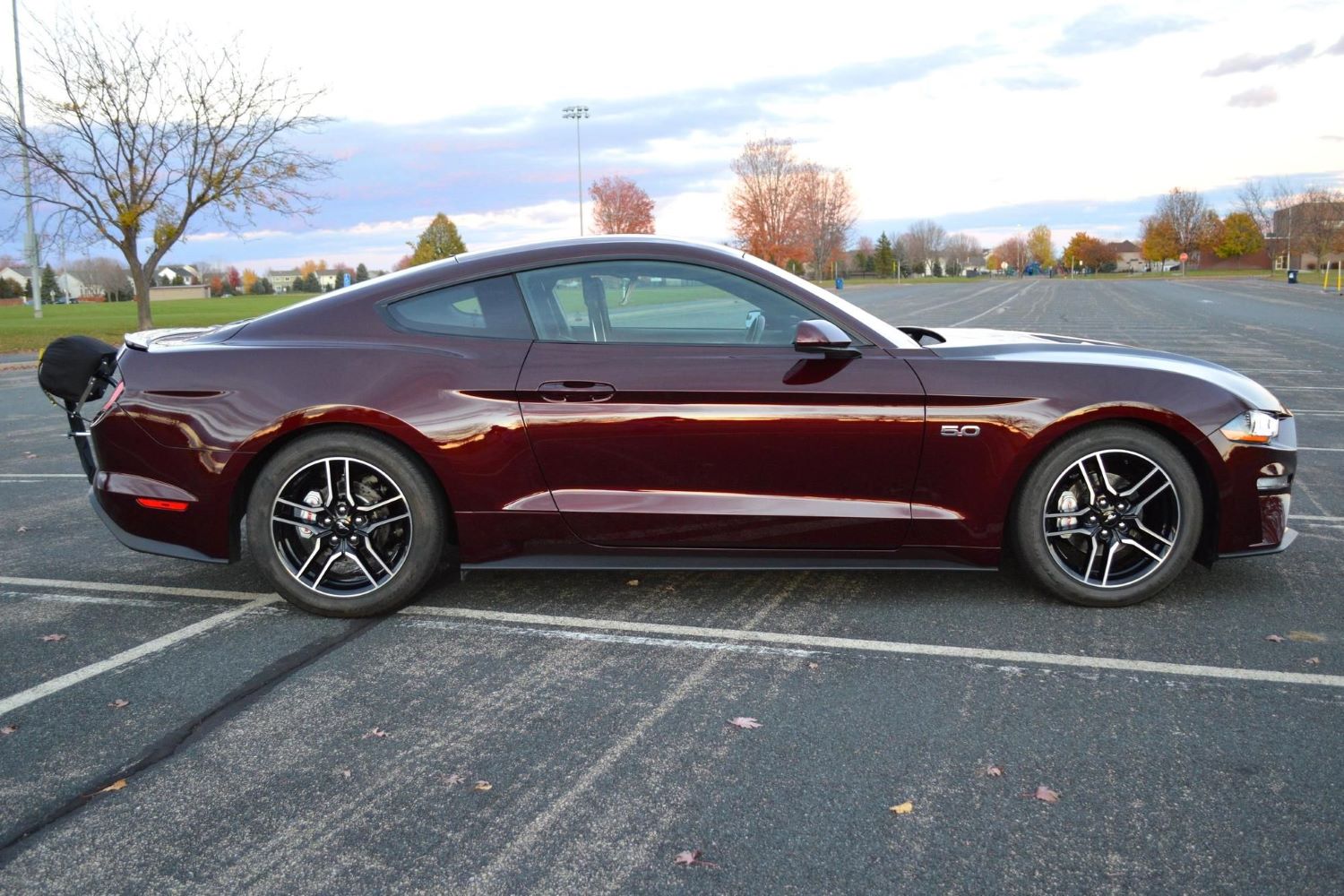 Perhaps the coolest thing about this 2018 Ford Mustang GT is that it looks absolutely bone stock on the outside, for the most part. There are zero clues as to what's going on underneath the surface, save for the parachute out back, making it one heck of a sleeper. That's because the car's 5.0L Coyote V8 has been treated to a laundry list of modifications including, most notably, a ProCharger 1FW602-SCI F-1A-94 Stage 2 supercharger kit.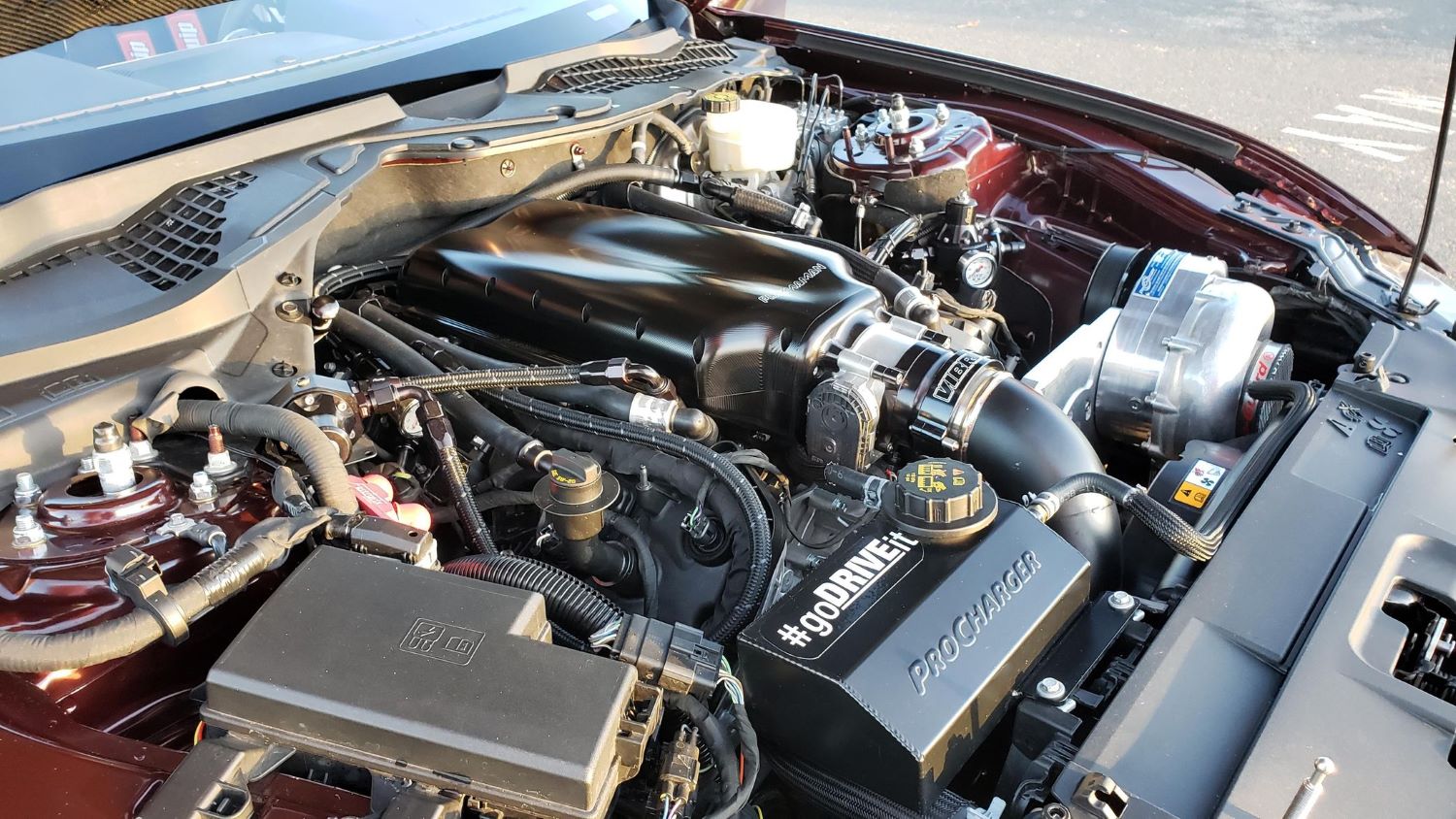 That large huffer does most of the work, but this Mustang has also been fitted with Stainless Works long-tube headers, a custom exhaust, TiAL Q 50mm blow-off valves, a Plazmaman billet coyote intake manifold, Injector Dynamics ID1700x injectors, and a Vibrant HD quick-clamp throttle body assembly. That's good enough for a healthy 1,075 horsepower and 735 lb-ft of torque at the wheels. A fully fortified ATI TH400 three-speed transmission resides behind the V8, providing lightning-quick shifts for quarter-mile use.
Putting all that power to the ground requires some suspension upgrades as well, and in that regard, this Mustang is equipped with front Viking no-sway bar coilovers, BMR drag springs, toe rods, vertical links, cradle bushings, rear Viking adjustable drag shocks, adjustable rear camber arms, and a BMR k-member, to name a few. Baer brakes help slow it all down, while the interior features a roll bar, rear seat delete, and a couple of additional gauges to monitor what's going on.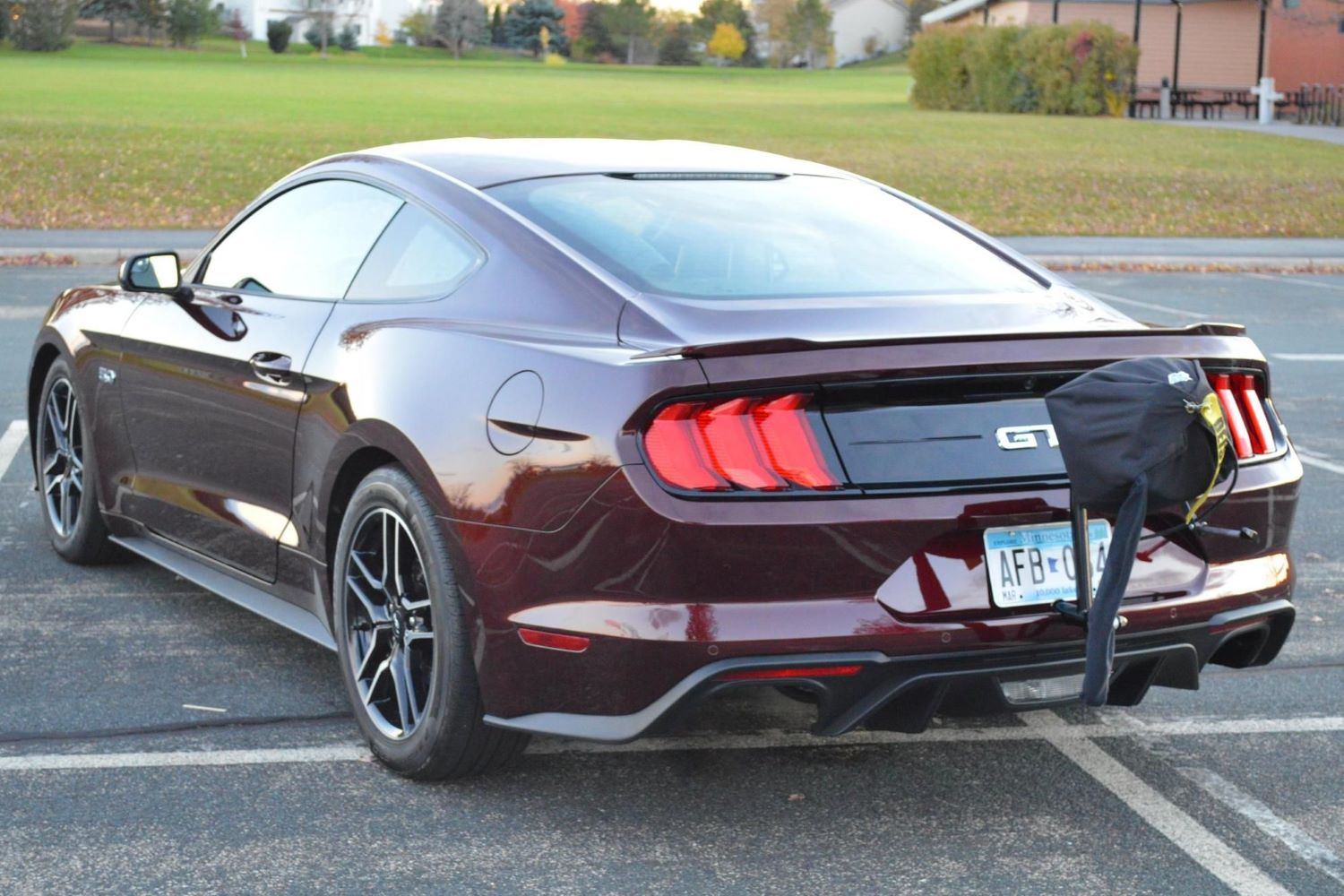 This amazing Mustang carries an NHRA-stamped certification for an 8.50-second quarter-mile pass. which is undoubtedly quick. Only time will tell if it represents a solid bargain at auction, but generally, these sorts of cars never recoup the amount of money it takes to build them.
We'll have more cool auction finds to share soon, so be sure and subscribe to Ford Authority for more Ford Mustang news and non-stop Ford news coverage.