Ford has developed a reputation for using some unconventional methods of developing vehicles in recent years, taking a bit of an out-of-the-box approach in designing models like the 2021 Ford Bronco, Ford Bronco Sport, and 2022 Ford Maverick, to name a few. That also includes the 2022 Ford F-150 Lightning, as it turns out. Or, to be more specific, the Ford F-150 Lightning frunk, which began life as nothing more than a carefully-formed piece of cardboard.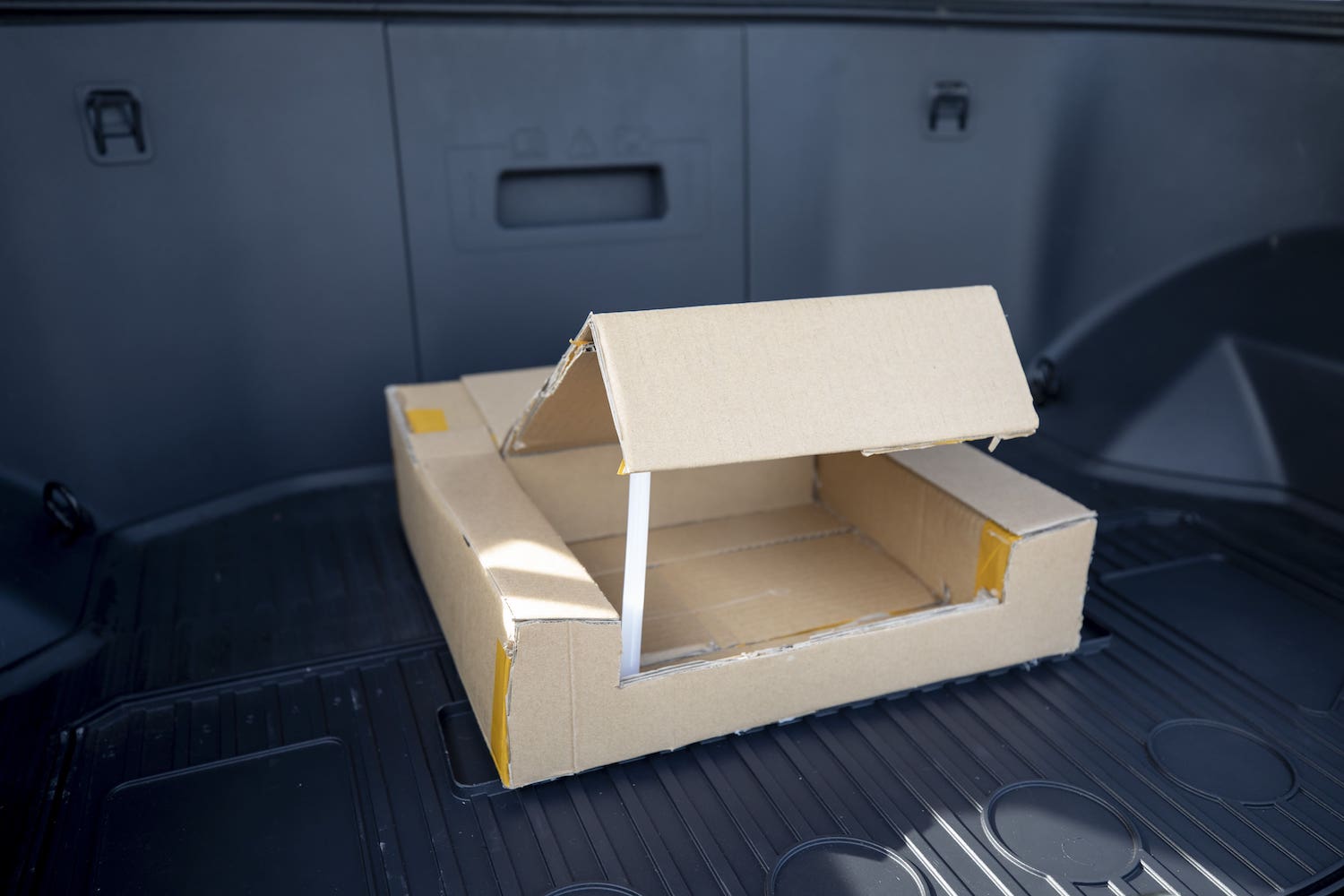 While the development of the 2021 Ford F-150 began back in 2015, it wasn't until a few years later that the automaker began working on the all-electric version of its perenially best-selling pickup. In February of 2018, Team Edison – Ford's dedicated EV incubator – met with a group of Ford truck owners to discover how they might actually use the Ford F-150 Lightning frunk. At each of those meetings, employees brought along a cardboard mockup of what would eventually become what Ford calls the Mega Power Frunk, pieced together in around a day using nothing more than scissors and hot glue.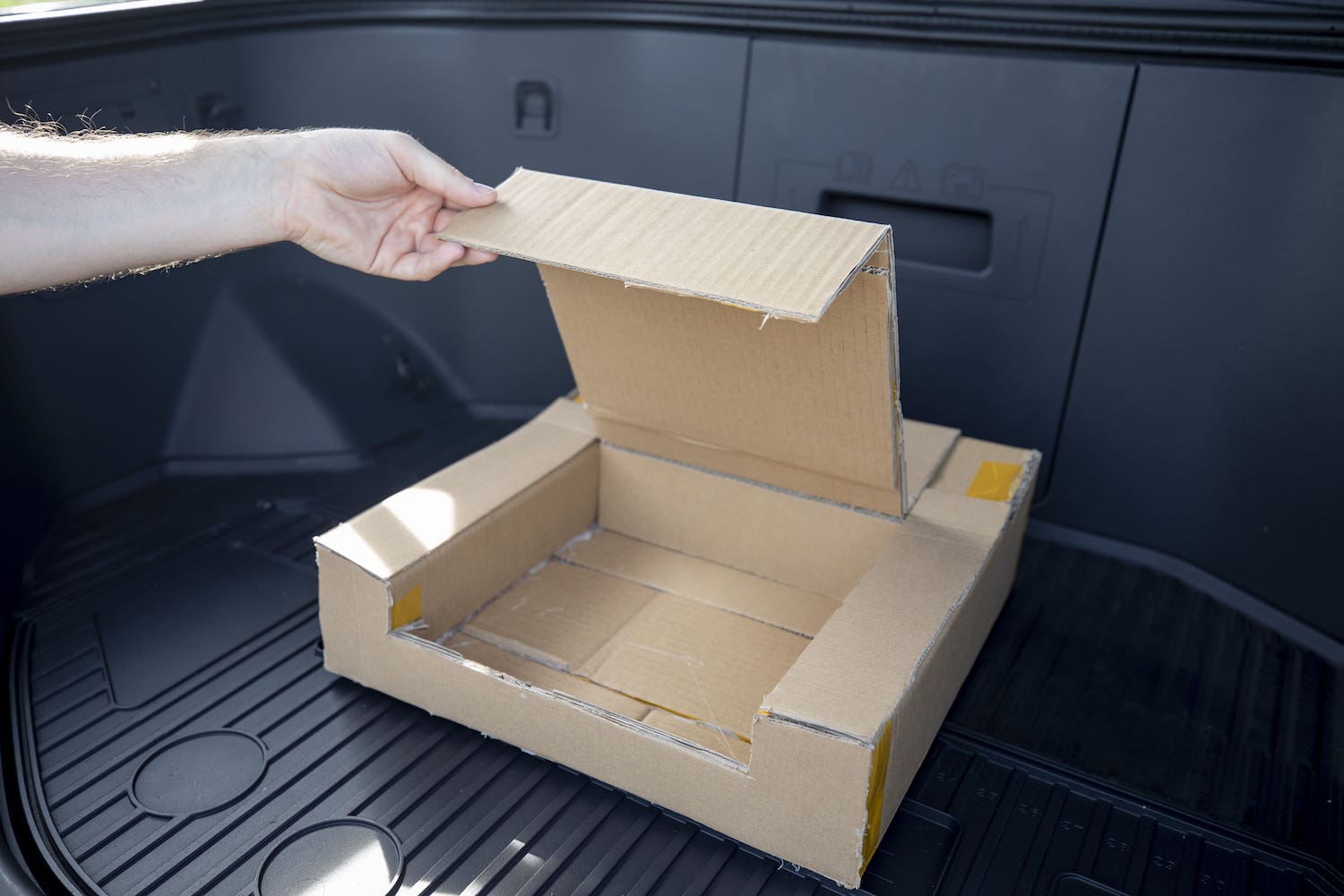 That piece of cardboard was used to help visualize what Ford was trying to do with this new idea. As it turned out, customer feedback indicated that the Lightning's Mega Power Frunk could be used as a secure, lockable storage space for all sorts of things, including up to two golf bags and even bags of concrete. Commercial customers envisioned using the frunk as a power source for tools, while lighting, easy access, electric outlets, and a work surface were all common asks.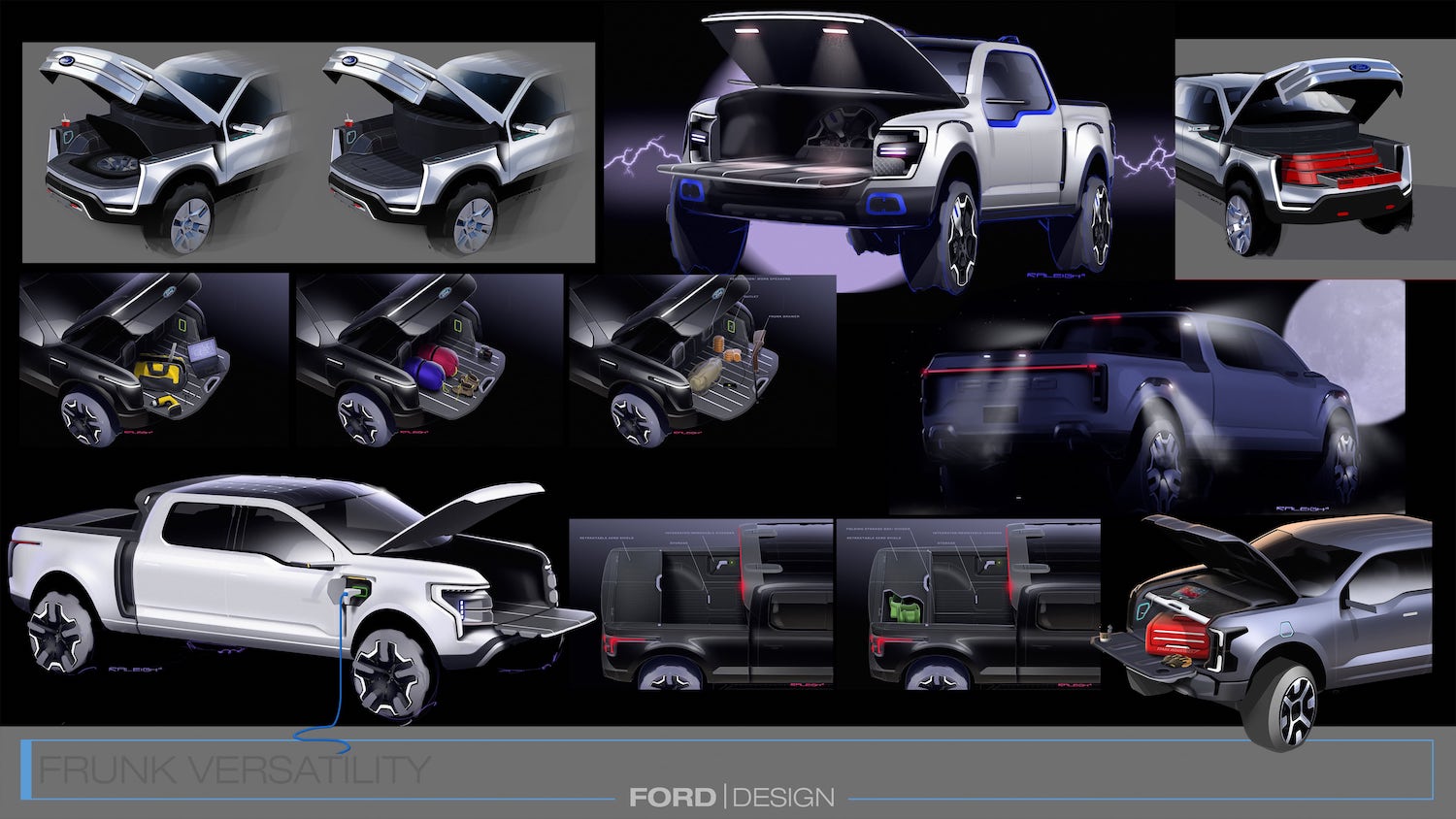 To ensure these demands were met, Ford ditched the idea for a symmetrical design and instead treated the frunk like a cooler box that's easy to clean and durable, with a rubber floor to keep cargo from sliding around. Next, it worked on adding bed lights, which proved superior to trunk-style lighting, as well as four electrical outlets, two USB ports chargers, and 2.4 kW of power. The final step was integrating the Lightning's grille into the hood to provide easy access to the Mega Power Frunk, similar to the rear cargo area opening of the Ford Expedition.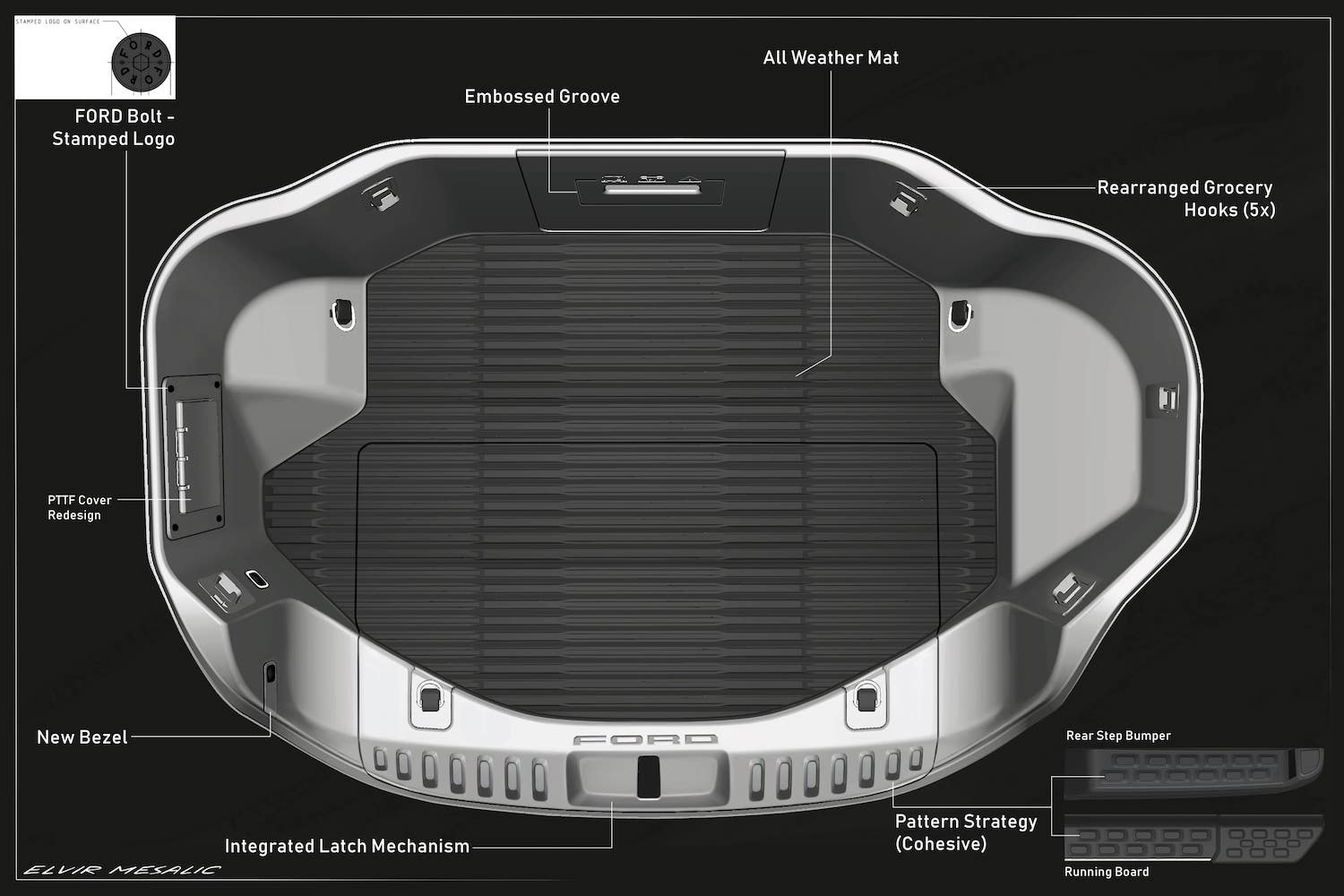 "We put the customer first in every decision we made and were able to deliver on a Mega Power Frunk," said Steve McInally, F-150 Lightning frunk feature supervisor. "And it's going to blow people's minds."
We'll have more on the F-150 Lightning very soon, so be sure and subscribe to Ford Authority for the latest Ford F-Series news, Ford F-150 news, F-150 Lightning news, and non-stop Ford news coverage.