Since the big reveal back in May, the 2022 Ford F-150 Lightning and F-150 Lightning Pro have attracted quite a bit of interest from prospective buyers, over 160,000 of whom have reserved an all-electric Ford F-150 thus far as the pickup inches closer to production. The F-150 Lightning boasts some impressive specs and a few killer apps, one of which takes Ford's award-winning Pro Power Onboard generator to the next level, enabling the Lightning to power an entire house. Or, as it turns out, other electric vehicles.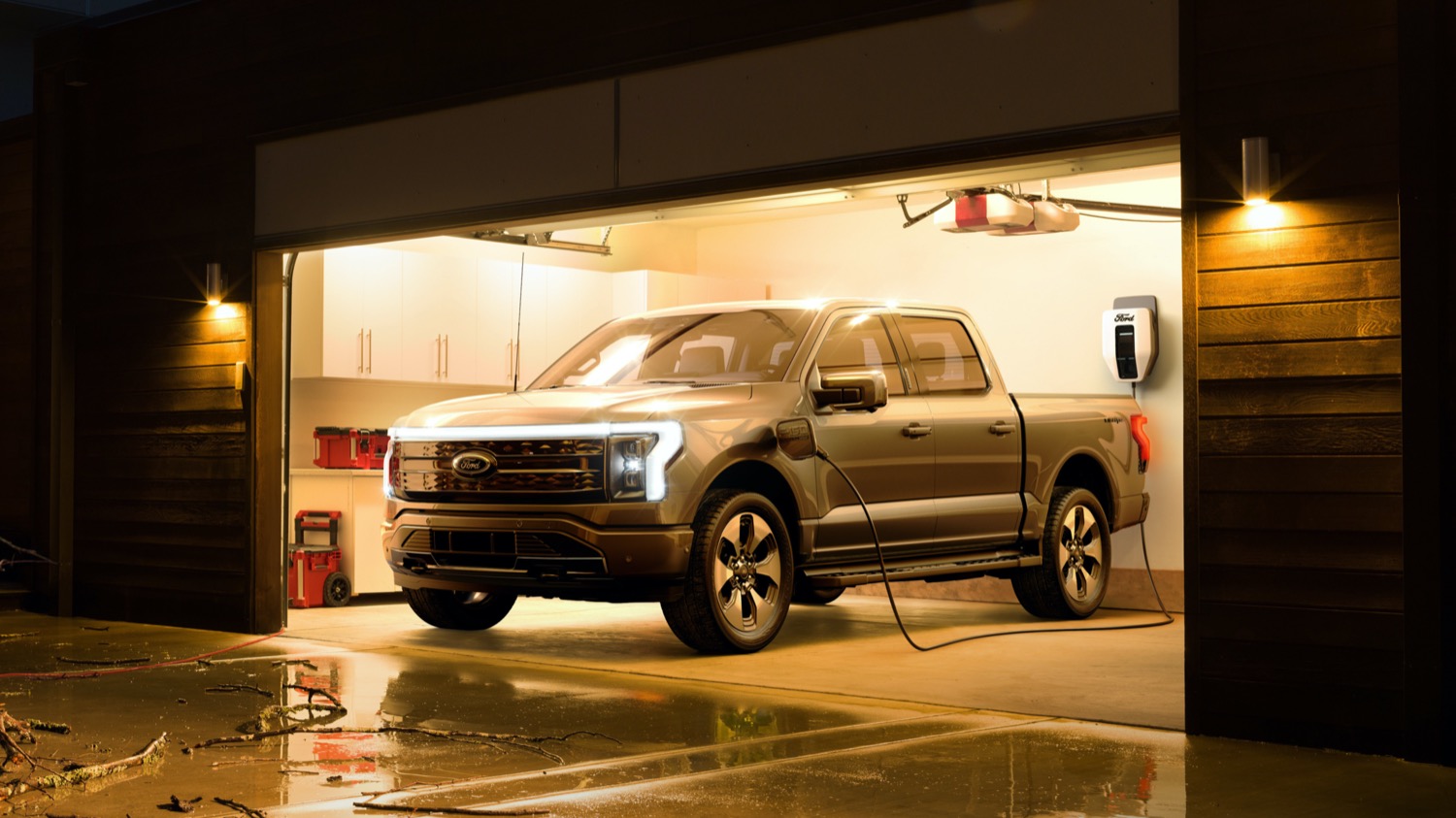 "We are [working on] a vehicle-to-vehicle system," F-150 Lightning chief engineer Linda Zhang told The Drive in an interview at the 2021 Los Angeles Auto Show. "[Charging other EVs] is going to be dependent on the power cord, and the Mach-E system is not set up for that right now, but Lightning will be."
Zhang explained that while the Lightning can theoretically charge any other EV via its main charging point, the sticking point is the compatibility of its charging cable and electrical architecture. Regardless, at least at first, the Lightning will be able to charge other Lightnings, a feature that was inspired by the ways people are using the 2021 F-150's Pro Power Onboard generator to power everything from houses to wedding receptions.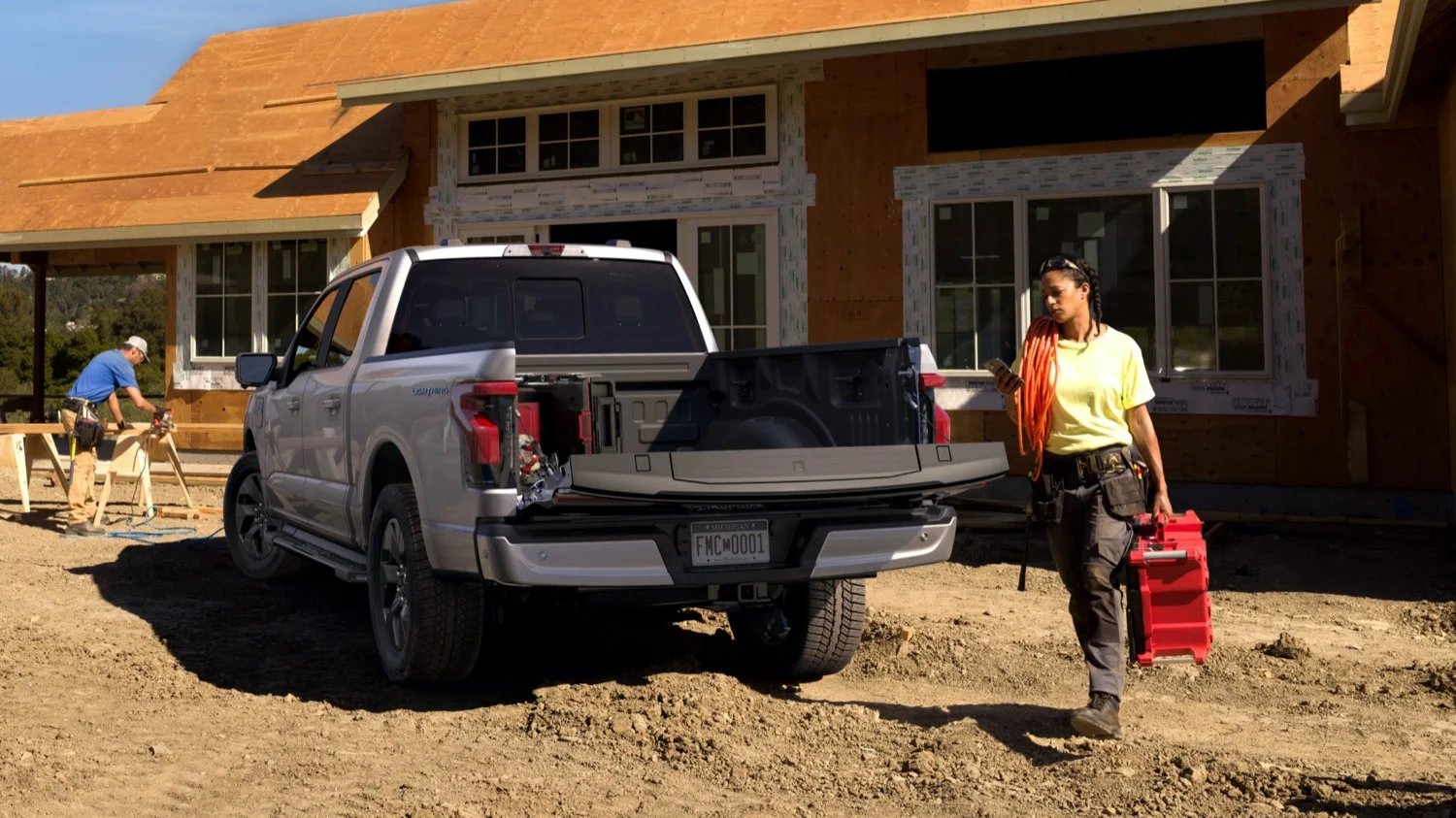 "We ended up with something called Intelligent Backup Power, Zhang explained. "It uses the Lightning's actual charging port on the side of the truck, where you plug it in to charge, to do bidirectional power transfer with the extended range batteries, turning the truck into a mobile backup generator on wheels for an entire home ecosystem paired with a home inverter."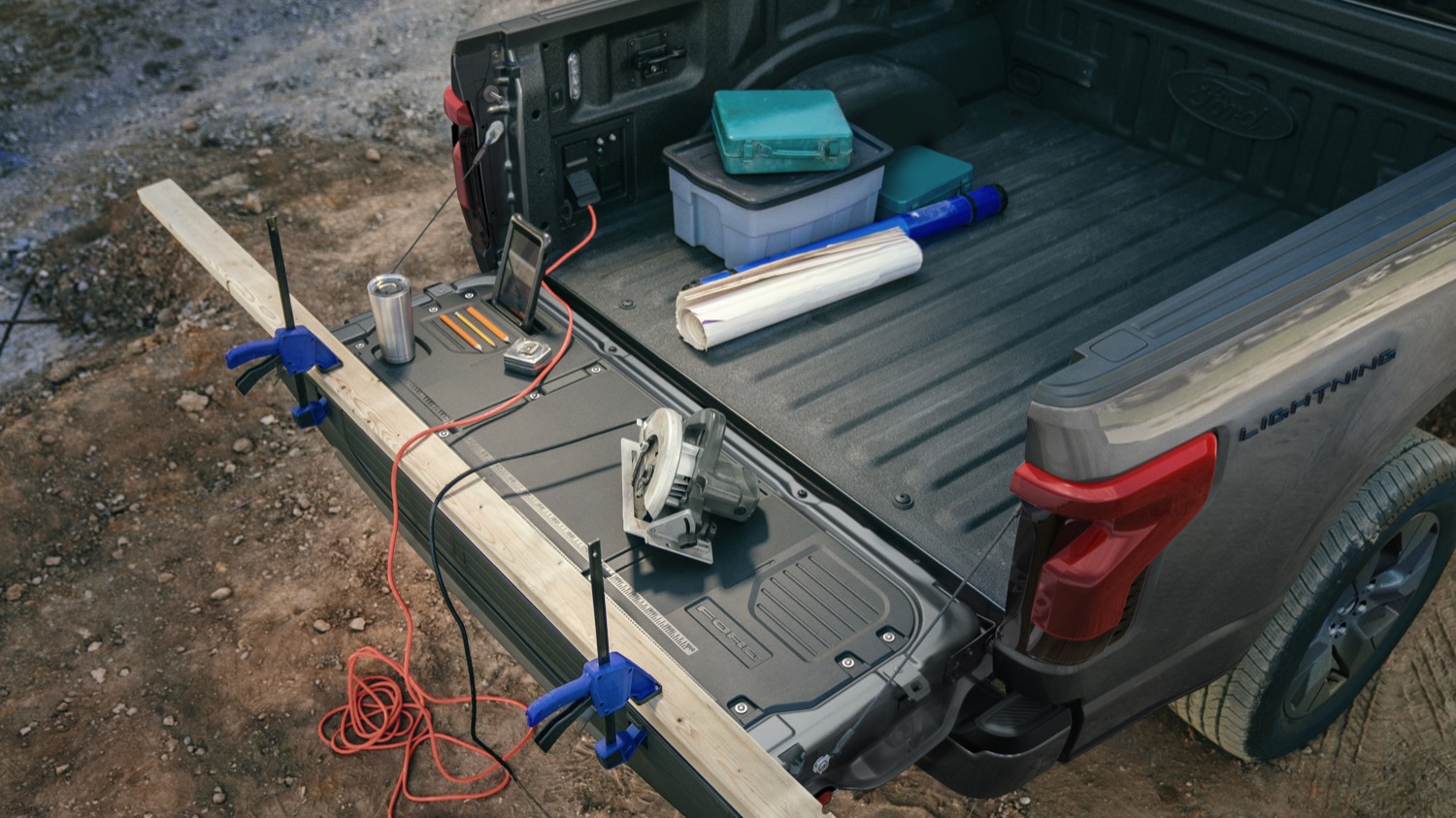 This sort of feature – which is limited to extended range models – will undoubtedly prove useful for some owners who find themselves stranded or ready to help others in need of some juice, but it should be a very big asset for fleet owners, who will be able to use Lightnings to charge other pickups out on the job site.
We'll have much more on the F-150 Lightning soon, so be sure and subscribe to Ford Authority for the latest Ford F-Series news, Ford F-150 news, F-150 Lightning news, and 24/7 Ford news coverage.