Over the last several months, Ford Authority spies have spotted a number of 2023 Ford Fusion (or Mondeo) prototypes out driving around wearing less and less camouflage. The Fusion/Mondeo is set to make a return to Ford's lineup as both a sedan and crossover-like wagon/hatchback after the Fusion was discontinued in North America last summer, while the Mondeo is set to follow suit early next year in Europe. Recently, we got our first look at the sedan's rear end and its Ford Mustang/Ford Mustang Mach-E-inspired taillights, and now we're getting a good view of the model's Ford F-150 Lightning-like front LED setup.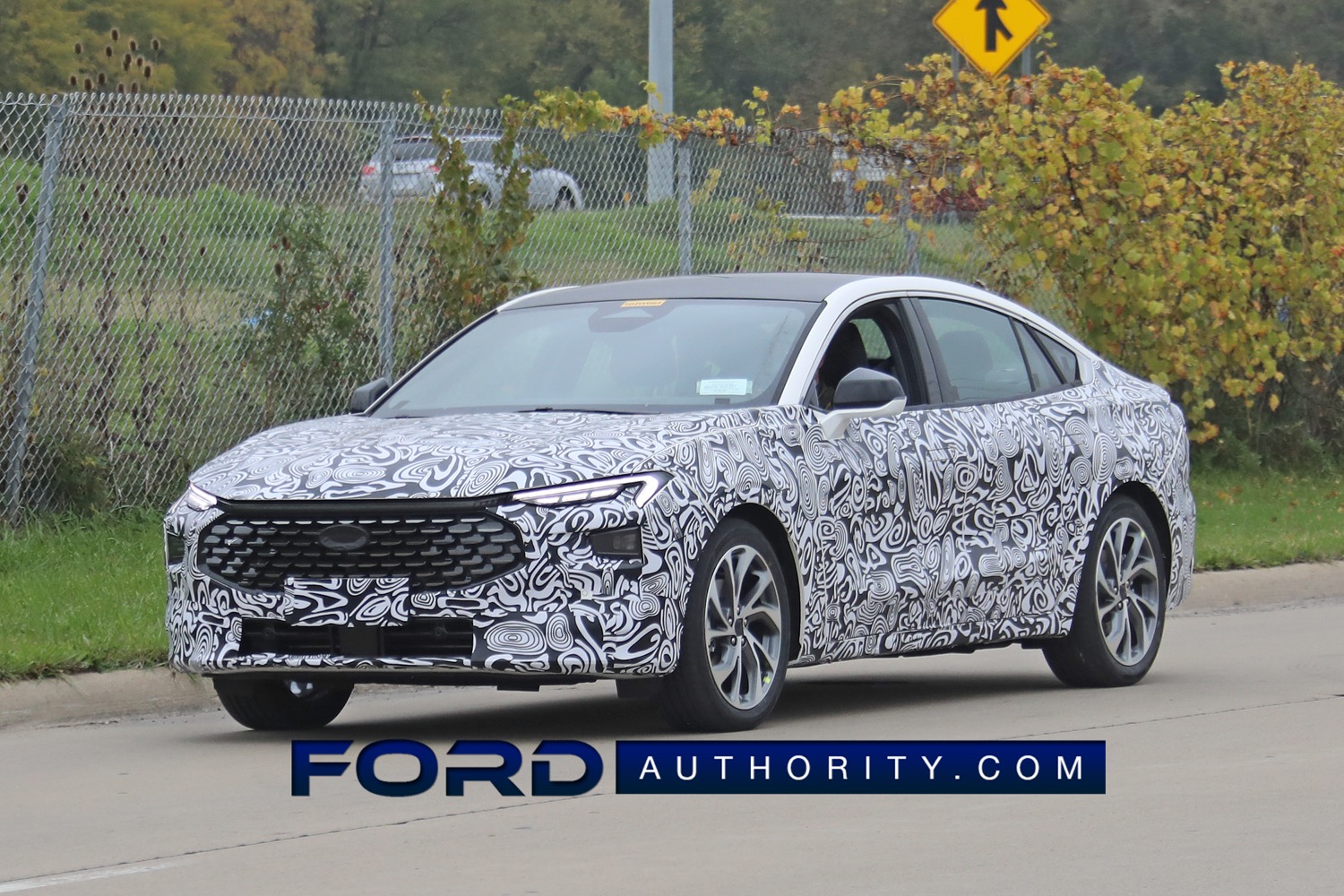 In previous spy photos, we could see the presence of a single light bar that spans the distance between the two headlights, creating one cohesive piece across the entire front end. However, those photos only show the car with its daytime running lights on – not the illuminated light bar. The new photo, seen above, depicts the light bar turned on while the Fusion prototype is driving in the rain.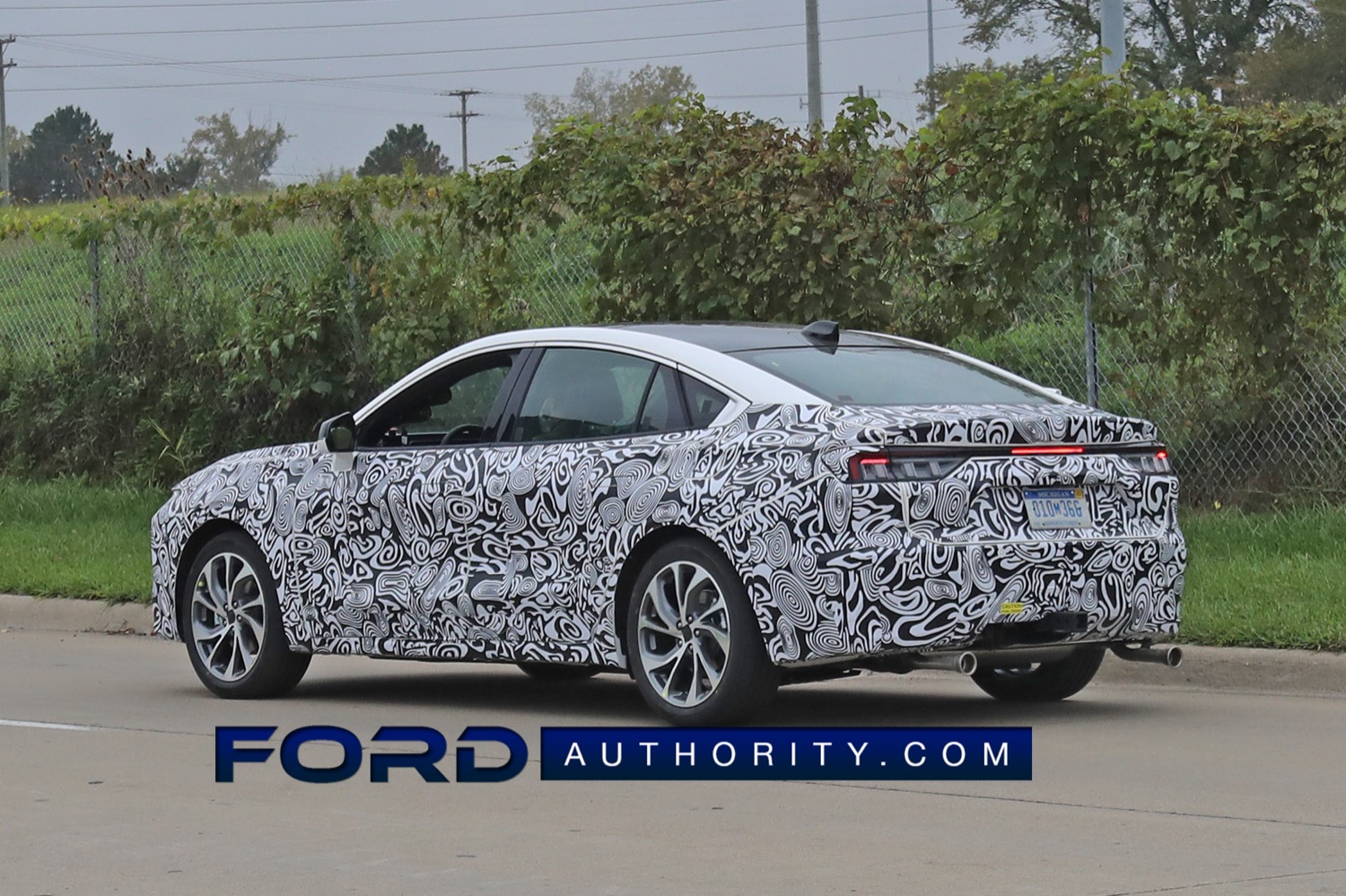 This look is very similar to what's present on the F-150 Lightning, which also has a light bar spanning the distance between both headlights. It's a modern styling feature that has become popular on many newer vehicles, both at the front and rear. That's also the case with the Fusion/Mondeo prototypes we've seen thus far, which have a bar connecting the taillights as well, with the third brake light placed in the center of that bar.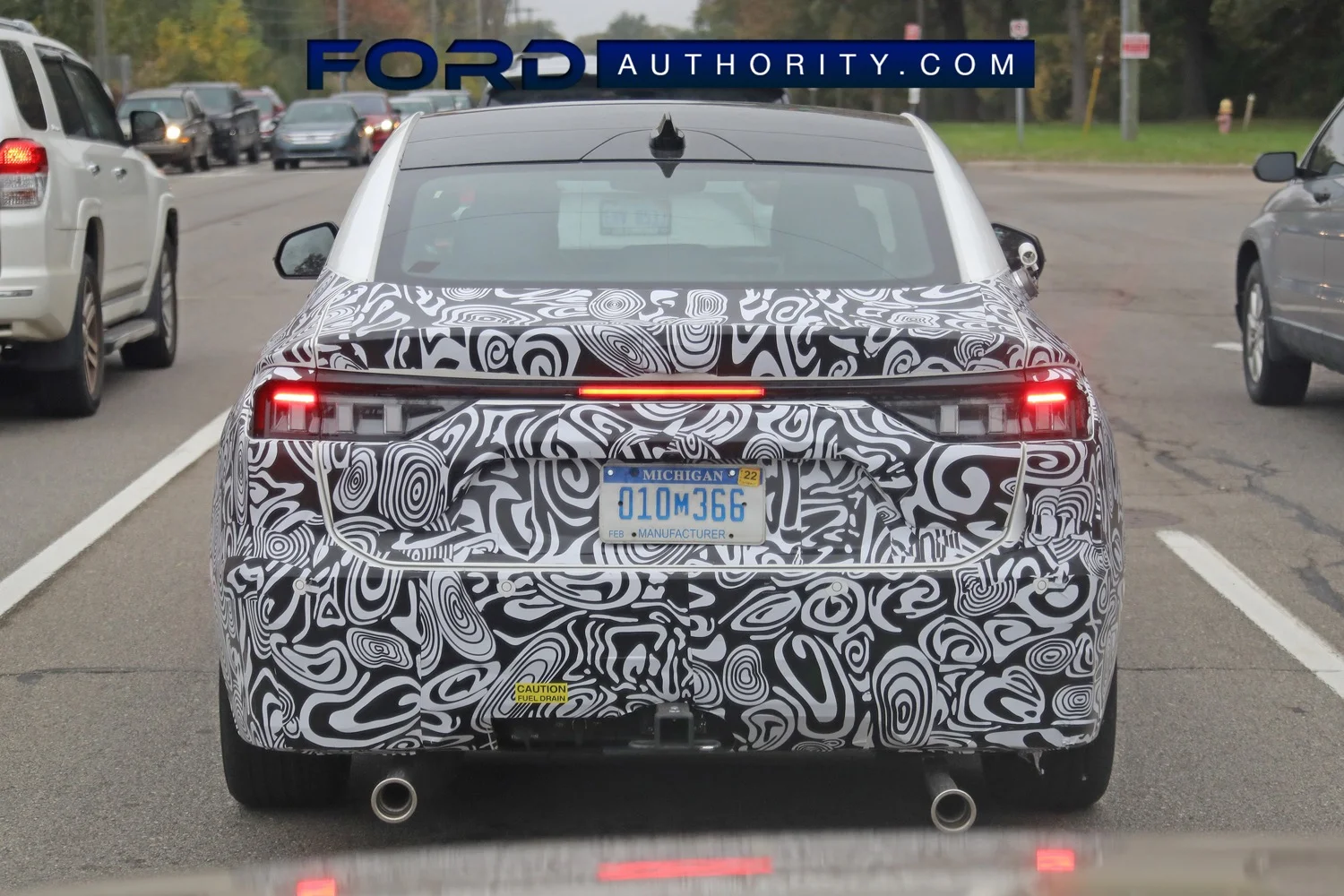 Currently, the next-generation Fusion/Mondeo sedan is being earmarked for China – just like the production version of the Lincoln Zephyr Reflection concept – and it's currently unclear if it will be available in other markets. However, Europe and North America will likely get the more rugged Active variant.
We'll have more on the 2023 Fusion soon, so be sure and subscribe to Ford Authority for more Fusion/Mondeo news and 24/7 Ford news coverage.