Since it launched a year ago, we didn't have to wait long to see the Ford Bronco Sport hanging out in the snow with a bunch of goats, coincidentally, thanks to Ford's clever ad campaign. But while we've already seen a Ford Bronco Sasquatch with goats all over it, we have not seen one of these rigs driving around in the snow – until now, that is. With a significant amount of snow falling in certain parts of the U.S. recently, the owner of this Ford Bronco Sasquatch – Russell McKenzie – recently posted these photos of it hanging out in the snow in Anchorage, Alaska.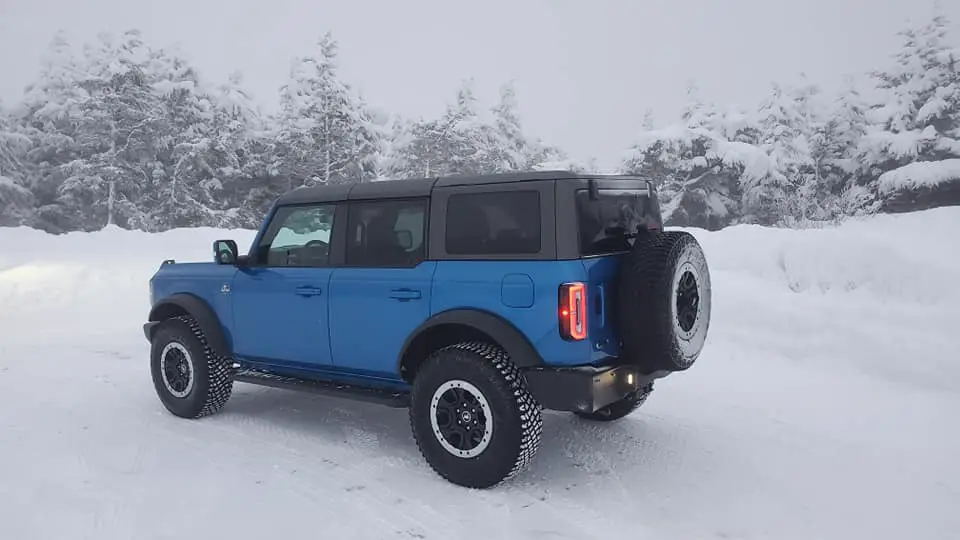 We imagine the Bronco will prove to be a popular winter vehicle of choice for those that live in the snow belt, given its inherent capabilities. After all, it has a G.O.A.T. mode specifically geared toward snow and slippery conditions, which is a nice safety net even if you're quite skilled at driving in this nasty stuff. Throw in the knobby 35-inch tires present with the Sasquatch Package, and the Bronco seems like it would make a pretty darn capable winter ride.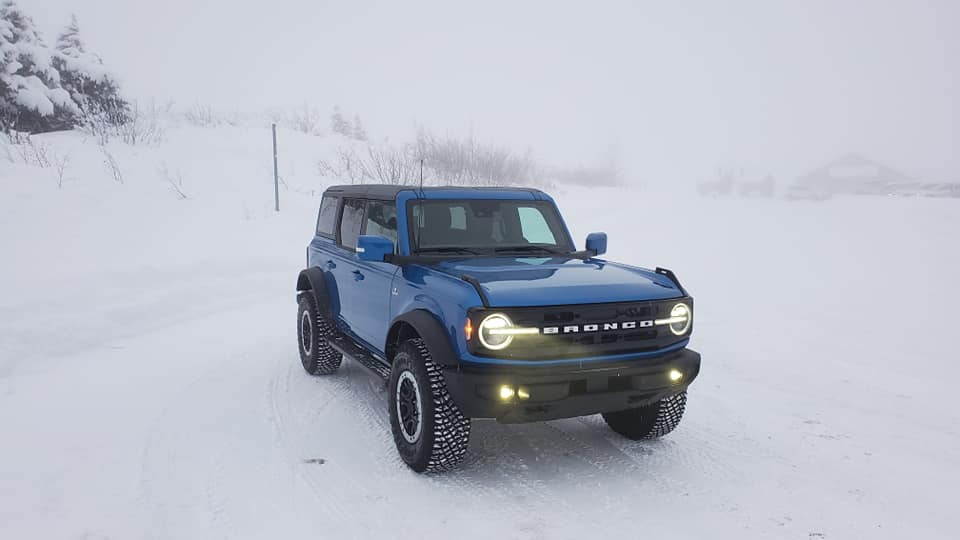 At the very least, we know that it looks great surrounded by white stuff. Some of that can be attributed to this Bronco's gorgeous Velocity Blue paint, one of our very favorite colors among the SUV's diverse palette. It provides a nice bit of contrast against the snow, and in this case, is further enhanced by the ever-elusive molded-in color hardtop, which is hopefully version 2.0 that holds up better to harsh weather conditions than the original.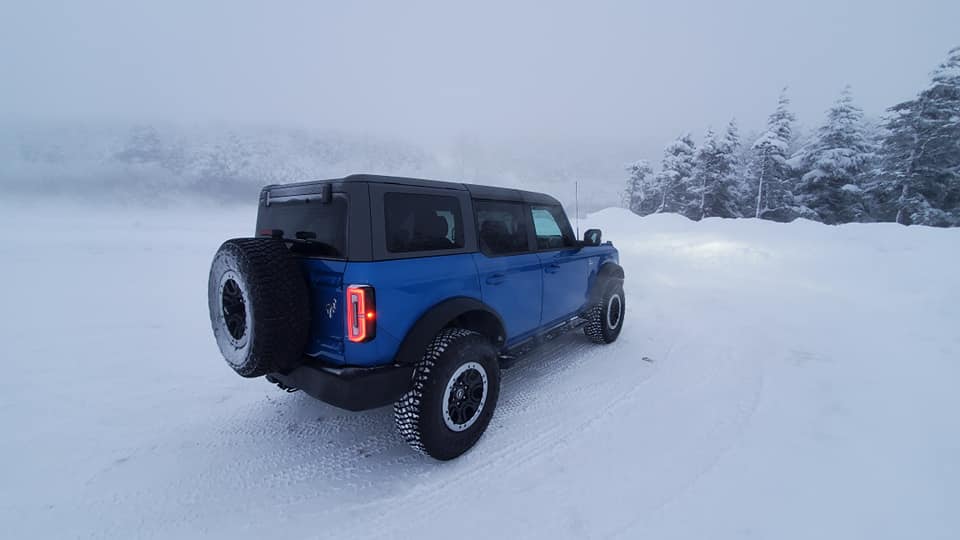 Luckily, those that are still waiting on a Bronco can still get a chance to test one out in the snow, as the Bronco Off-Roadeo sites in Texas and Moab will reopen on January 7th, 2022 on Fridays and Saturdays with limited availability, as Ford Authority reported just a few days ago.
We'll have more on the Bronco soon, so be sure and subscribe to Ford Authority for more Ford Bronco news and around-the-clock Ford news coverage.