Ford Motor Company is currently in the early stages of its pivot toward an all-electric future, and its end goal is to stop producing fossil-fuel vehicles by 2040. While the seismic shift will primarily impact new vehicles, classic car restoration is also going to be forever changed by the moves being made in 2021 and beyond. Attendees of the 2021 SEMA Show recently got a preview of what's to come in the form of the Ford Eluminator – the first-ever electric crate motor from The Blue Oval. We were able to get up close and personal with the new Ford Performance product on two separate occasions, and have the pictures to prove it.
As Ford Authority previously reported, the Ford Eluminator crate motor comes straight from the 2021 Ford Mustang Mach-E GT, although that model uses two motors to create its lofty power figure. With an output of 281 horsepower and 317 pound-feet of torque, the Eluminator is a potent unit, and its 205-pound rating allows it to tip the scales at roughly half the weight of a Ford 5.0L Coyote V8. Ford Performance says it'll spin at a maximum 13,800 revolutions per minute while boasting a gear ratio of 9.05:1.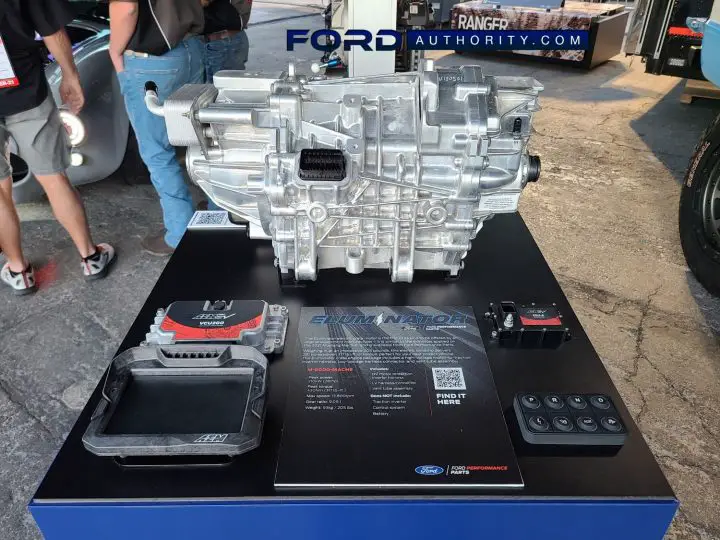 As part of the Ford Performance parts catalog, the Ford Elumintor crate motor will set buyers back $3,900, but there are some caveats that come with that price. For starters, the unit is completely sold out for the time being, although Mark Wilson, North American director of Ford Accessories, explained to Ford Authority that more are on the way. "We'll make as many as we need to, as the market demands," Wilson said. Additionally, an Eluminator purchase does not include a battery, traction inverter, or control system. But it does come packaged with a high-voltage motor-to-traction inverter harness, low-voltage harness connector, and vent tube assembly. Fortunately, the company intends to steadily build out its suite of e-motor components, so while enthusiasts will have to source their own parts in the short term, the current state of affairs is only temporary.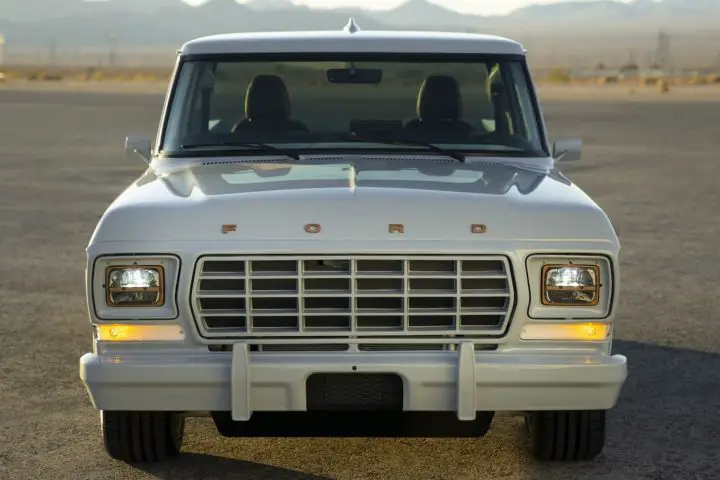 Overall, the new crate motor is set to electrify many classic cars, and it's already been featured on an official FoMoCo build. As Ford Authority previously reported, The 1978 Ford F-100 Eluminator Concept previewed what can be done with the new motor, and it wouldn't surprise us if The Blue Oval converts more vintage vehicles in the future.
We'll have more on the Eluminator soon, so subscribe to Ford Authority for around-the-clock Ford news coverage.