It's been a very good week for EV startup Rivian, as its extremely successful IPO essentially foretold its wild performance on the stock market, where it surpassed the market caps of Ford and GM during its first day of trading. While it is currently unclear if The Blue Oval is actively collaborating with the company, Ford invested just over $900 million into Rivian earlier this year, a financial expenditure that built upon previous funding efforts to expand Ford's stake in the startup. As Ford Authority previously detailed, an earlier estimate placed The Blue Oval's total stake in Rivian at over five percent, but per a recent report from CNBC, the actual figure is more than double that, at 12 percent.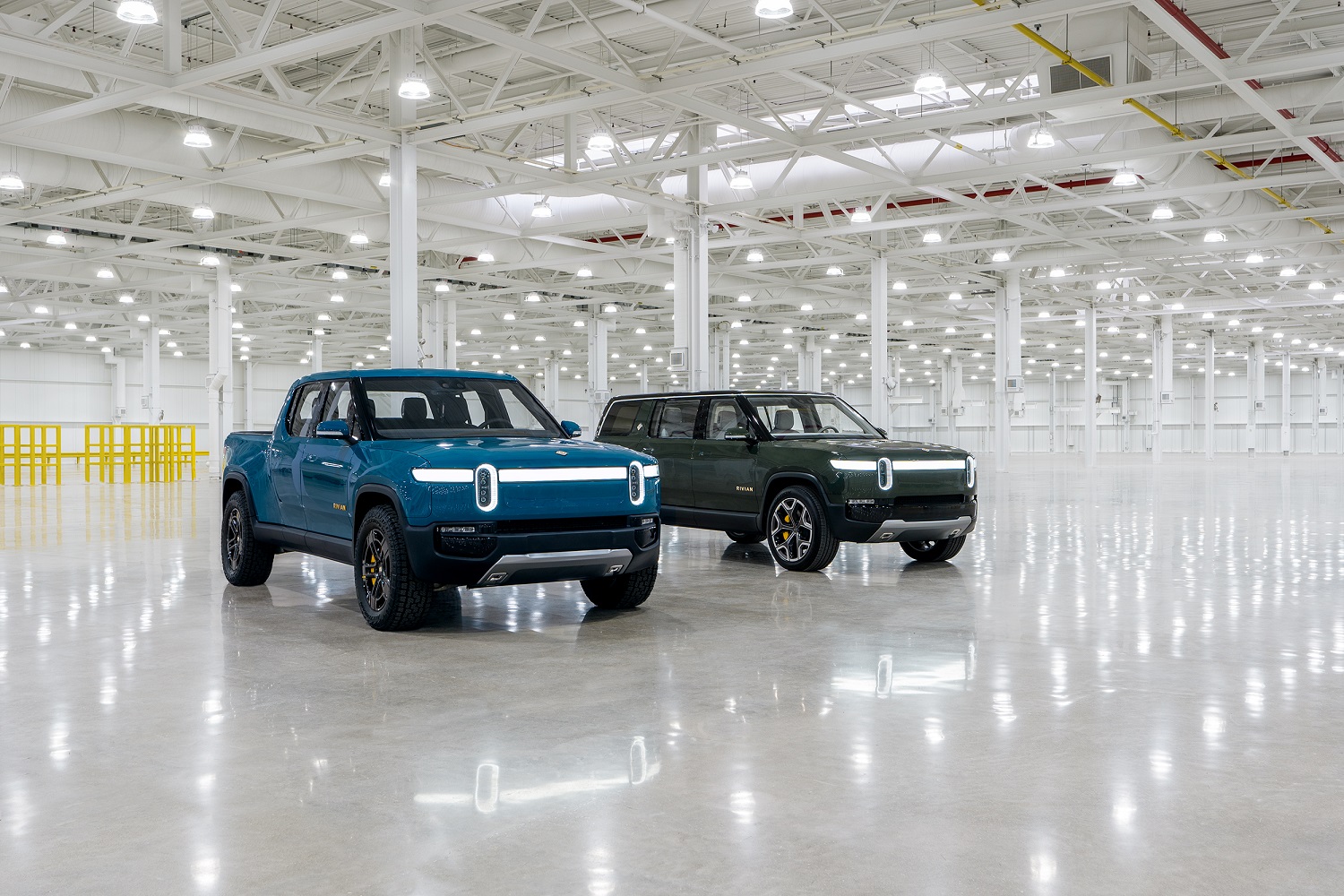 While that figure is considerably lower than Amazon's sizable 20 percent stake in Rivian, Ford could still profit substantially from a partial or complete divestment of Rivian stock, with the latter maneuver possibly netting Ford at least $12.6 billion, if the startup's value continues to hold steady. Rivian common stock is currently valued at around $128 per share, as of this writing. To put that dollar amount into perspective, Ford has allocated $30 billion towards its EV pivot, with a sizable chunk of that money going towards the construction of three new plants slated to come online by 2026. In any event, simply holding onto its stake might be the most prudent course of action for The Blue Oval, given the positive reception the startup received from Wall Street this week.
Ford clearly values building out relationships with other automakers in order to expand its EV footprint, which is why it entered into a partnership with Volkswagen in 2020. Their agreement will enable The Blue Oval to utilize the German automaker's MEB architecture for at least one vehicle in Europe, and in exchange, VW will receive its own Ford Ranger and Ford Transit variants.
As for Ford's relationship with Rivian, the two don't seem to be working on anything concrete at the moment. The Blue Oval cancelled a Rivian-based Lincoln EV in early 2020, and there's been no new information about the Ford-branded Rivian for over a year. Additionally, Ford CEO Jim Farley recently deemed Rivian a competitor in a chat with high level employees, which may indicate the two companies are less cordial with each other than previously known.
In any event, we'll have more information about Ford and Rivian's relationship soon, so subscribe to Ford Authority for ongoing Ford news coverage.