Over the last several months, we've seen Ken Block's Ford Mustang Hoonicorn drag race all sorts of vehicles, including a Ford GT Carbon Edition, a Chevrolet Caprice "donk," a Ford trophy truck, and a one-off McLaren Senna Merlin. However, after Block and Ford ended their decade-long relationship back in January, the head Hoonigan sold off a host of his Blue Oval rides, including the Hoonitruck, which is essentially a pickup version of the Ford Mustang Hoonicorn. Block hasn't given up his insane pony car, however, and recently pitted it against a 4,000 horsepower Chevrolet Corvette.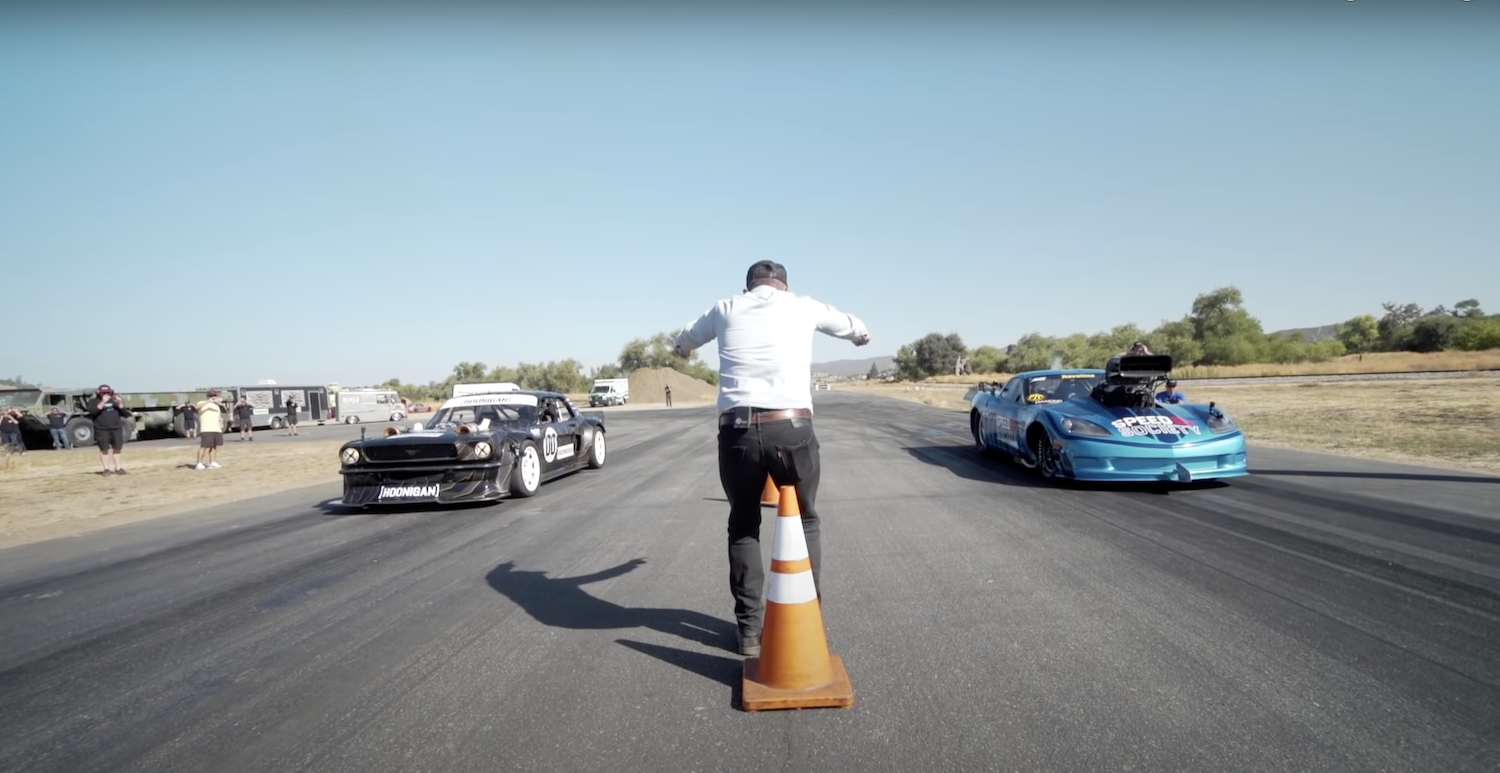 Problem was, the Hoonicorn was far quicker than its competition in every single prior race, so the team at Hoonigan decided to up the ante a bit. It's safe to say that U.S. Nationals NHRA champion Alex Laughlin and his C6 Corvette, which is powered by a massively supercharged 526 cubic-inch Hemi V8, should give the Mustang more of a run for its money. After all, the Hoonicorn produces "just" 1,400 horsepower from its twin-turbocharged 410 cubic-inch Roush-Yates Ford V8, which it sends to all four wheels via a SADEV Sequential transmission.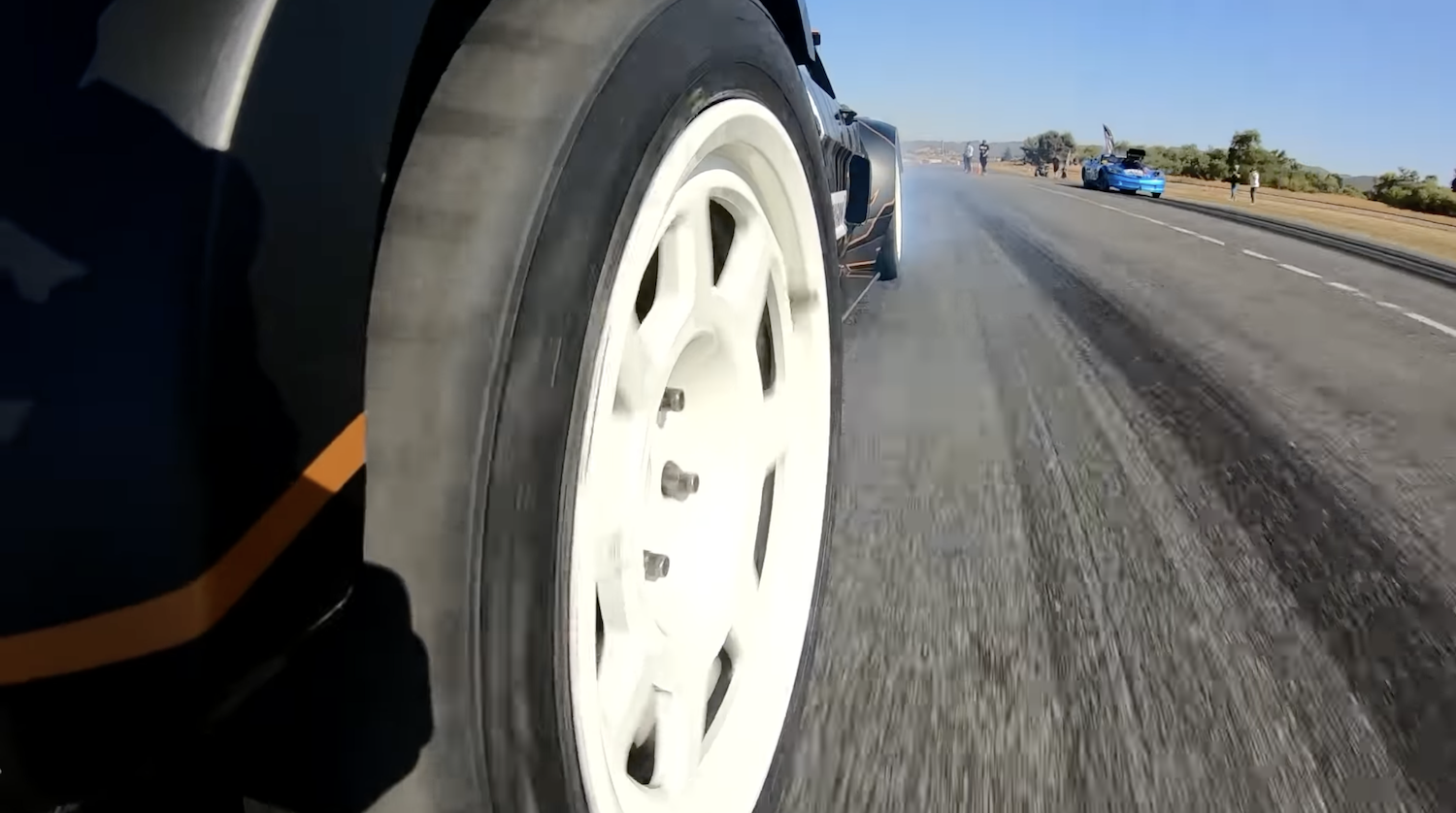 The catch here is traction, as the two cars are running on a totally unprepared surface that should theoretically level the playing field a bit. Regardless, both cars are rather light, with the Corvette tipping the scales at just around 3,000 pounds and doing the eighth-mile in just 3.5 seconds at 212 miles-per-hour. As for the Hoonicorn, well, Block has one big change he's made for this particular race – a driver mod, as his 14-year-old daughter Leah will be behind the wheel.
In round one, the two square off for a 500-foot race from a dig, and the younger Block leaves Laughlin sleeping at the line and takes an easy win. That doesn't happen the second time around, as both cars leave together and the Corvette barely edges out the Mustang for the win. The third and final race sees Block once again tree the NHRA pro and take the win in an impressive showing for the relative rookie of sorts, once again proving that horsepower isn't everything. And in this case, neither is experience.
We'll have more cool videos like this to share soon, so be sure and subscribe to Ford Authority for more Ford Mustang news and non-stop Ford news coverage.