The Blue Oval is about to launch the 2022 Ford E-Transit and is getting ready to roll out the 2022 Ford F-150 Lighting, two vehicles that have the potential to significantly reduce maintenance costs for fleet operators. But aside from physical assets like vehicles, Ford is also intent on offering a comprehensive suite of apps and services designed to help businesses effectively manage their vehicles. As Ford Authority previously reported, the automaker expects these connected vehicle services to generate a lot of revenue for the company – to the tune of about $20 billion by 2030. However, Ford Pro recently announced it intends to provide some complimentary services to fleet operators gratis, in addition to offering three-year free trials for other services.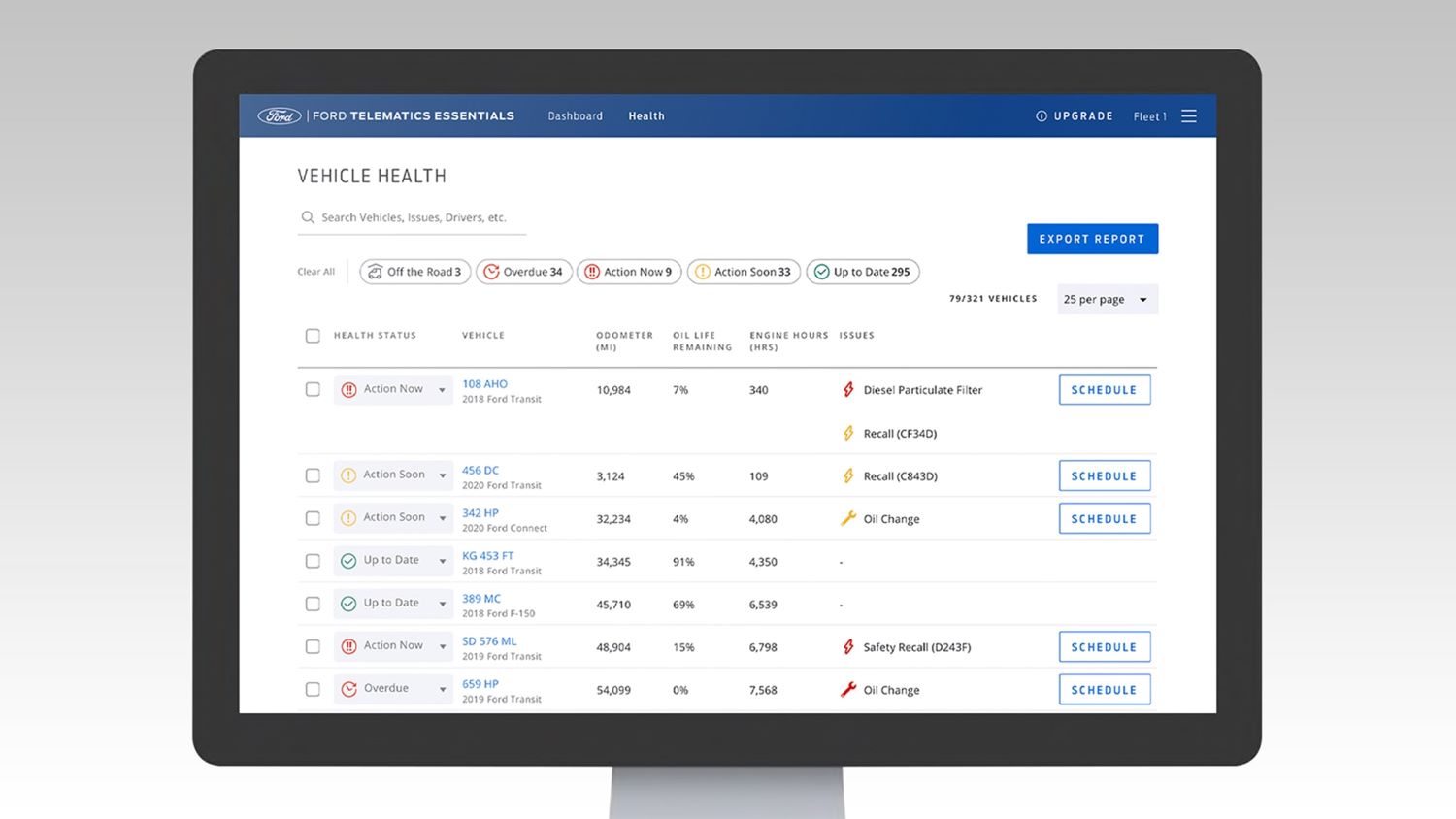 Fleet owners in charge of gasoline-powered Ford vehicles stand to benefit the most from this latest offering, as the Ford Pro Telematics Essentials web-based application will remain free for the life of those vehicles, provided they came from the factory with an embedded modem. The Blue Oval says the complimentary aspect of the service is the only one of its kind for Ford vehicles, and that it is capable of providing a plethora of data points for fleet managers looking to minimize downtime. Odometer readings, engine hours, recall information, oil life indicators, diagnostic trouble codes, and general vehicle health data is all accessible through the application. More recently, Ford rolled out a new feature that allows users to search for dealers in their area and schedule service appointments if need be, and the automakers says it intends to upgrade the telematics service beyond what is currently offered.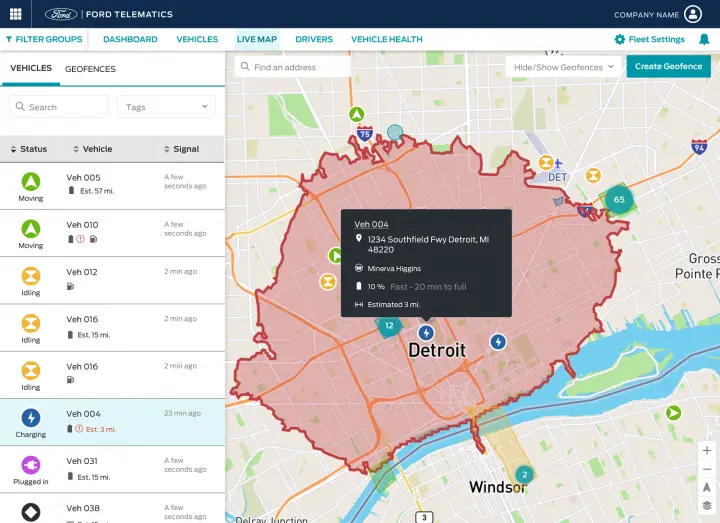 Ford Pro E-Telematics is also offering its own complimentary trial period for commercial vehicle fleet operators who opt for fully electric vehicles. The application will enable fleet managers to track battery range, locate charging stations, and learn about power consumption trends in a given vehicle. Additionally, it can instruct vehicles to precondition themselves while they're hooked up for charging and is also a payment platform for times when drivers need to use public stations. The service will be free for the first three years, and customers who desire additional insights can subscribe to the telematics service, a move that will net them GPS tracking, a mobile driver app, and support for non-Ford vehicles.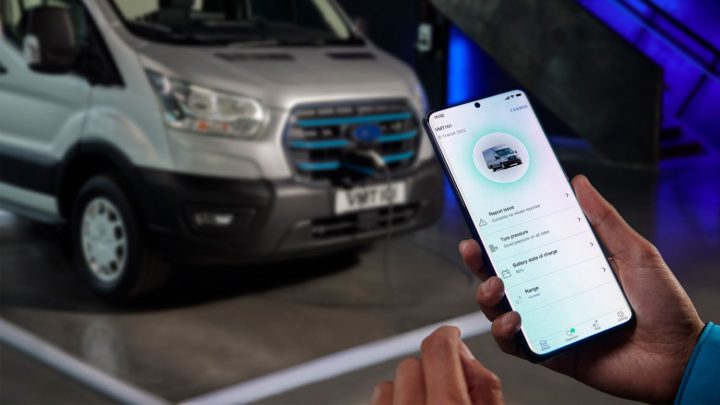 This latest push is part of a dedicated effort now branded as Ford Pro Intelligence, the service formerly known as Ford Commercial Solutions. It is one component of the freshly-launched subsidiary, which aims to build up The Blue Oval's commercial vehicle market share beyond its current level, and to help familiarize fleet operators with fully electric vehicles. As Ford Authority recently reported, commercial customers are wary about the upcoming EV pivot, so offering a complimentary service is likely a strategic maneuver on Ford's part to retain its customer base, who currently rely on gasoline vehicles to keep their operations humming along.
We'll have more on this latest development soon, so subscribe to Ford Authority for continuous Ford news coverage.