Today, it's easy to forget what a revelation the SN95 Ford Mustang Cobra truly was, mainly because its output pales in comparison to the modern-day S550 Mustang. Regardless, that doesn't mean these cars can't be modified to produce some seriously impressive power, and that's certainly the case with this supercharged 1995 Ford Mustang SVT Cobra.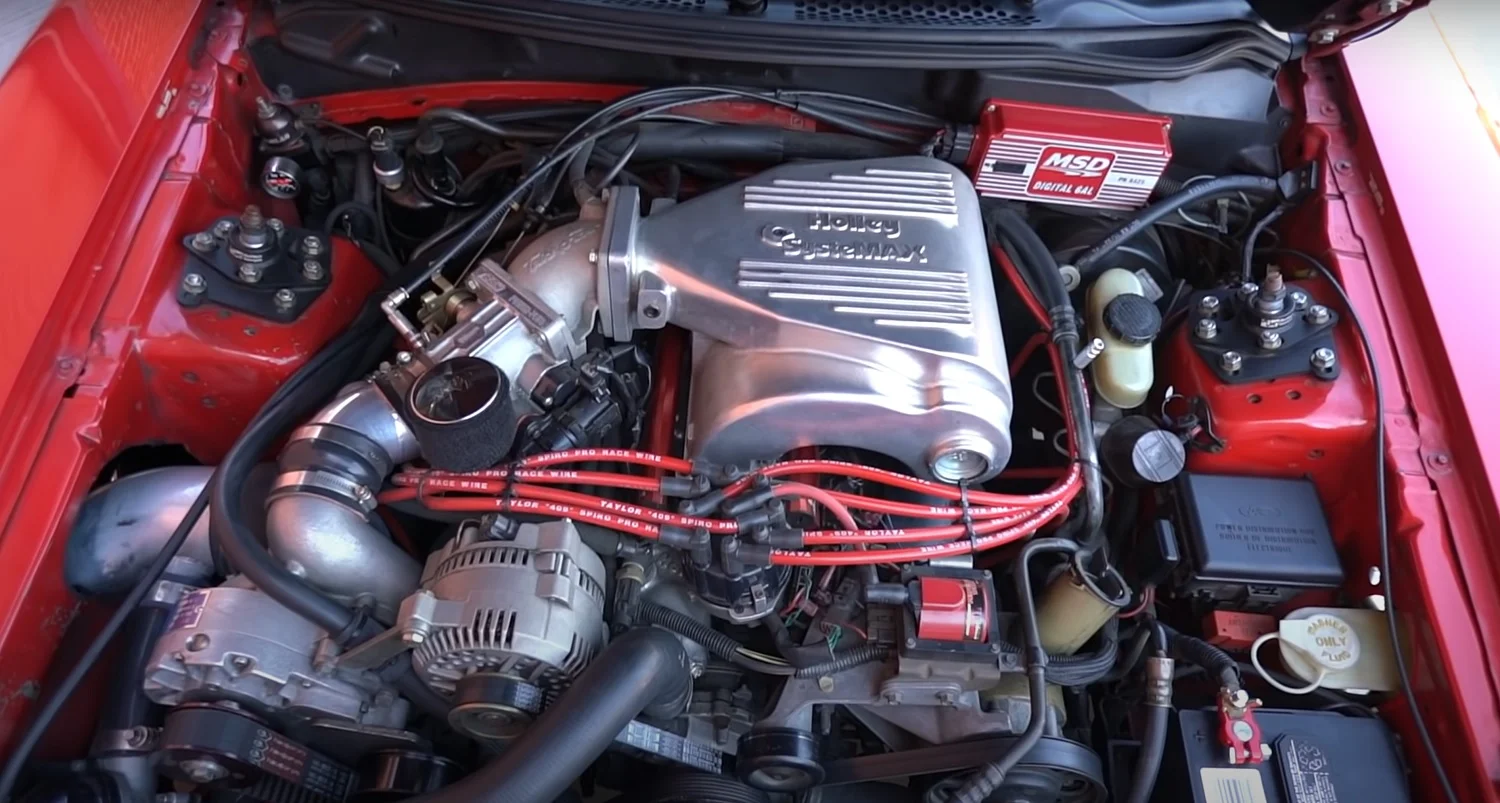 This 1995 Ford Mustang SVT Cobra is a bit more special than its successors as well, thanks to the fact that it was the last one powered by Ford's pushrod 5.0L V8 before the automaker's 4.6L DOHC V8 took over. In this case, the 302 cubic-inch engine has been punched out to 327 cubic inches and fitted with a Vortech supercharger, Mac shorty headers, methanol injection, and an upgraded fuel system, which helps it crank out 707 horsepower at the wheels on 100 octane fuel.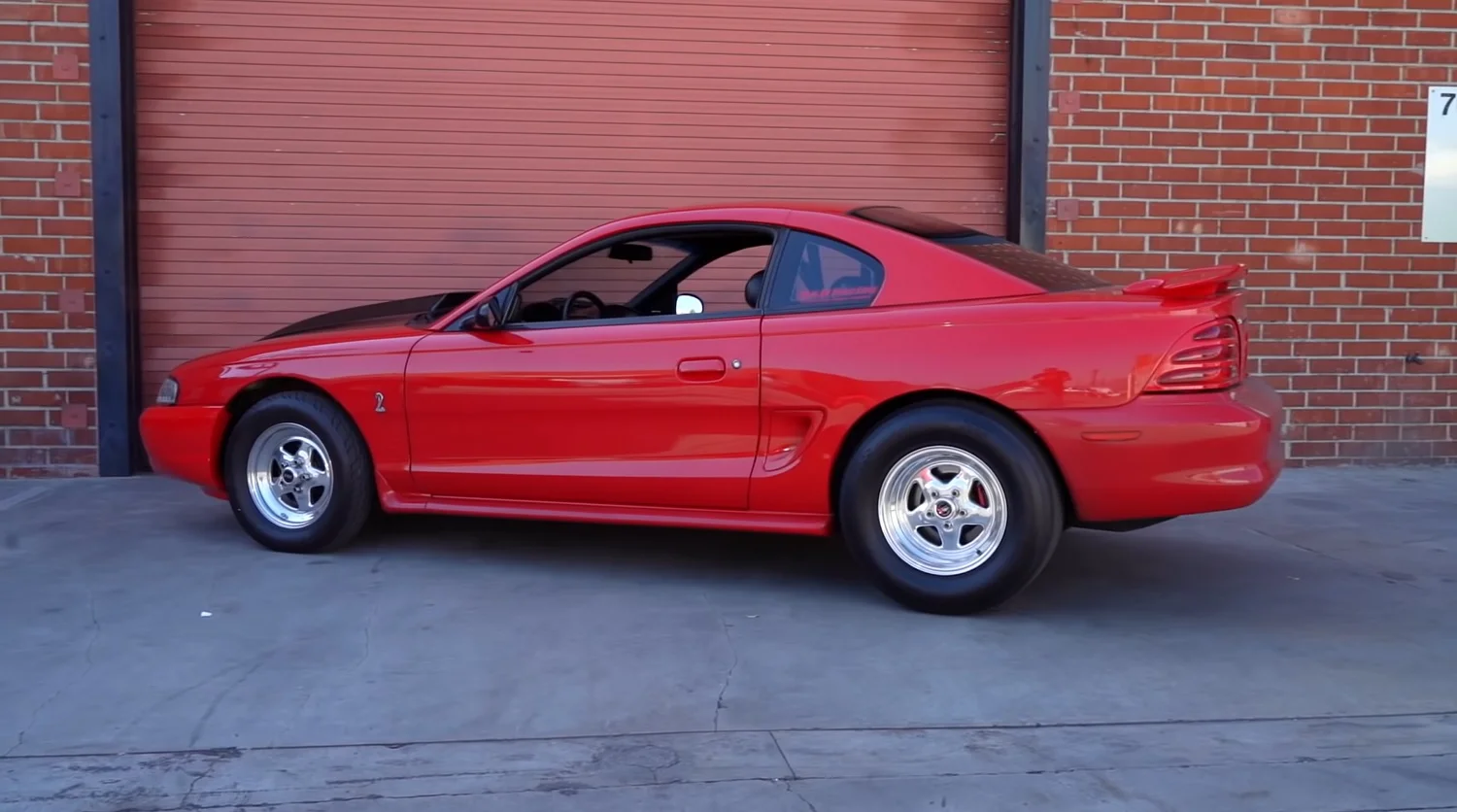 With just 2,900 pounds to push around, that makes this Mustang Cobra rather quick, as one might imagine, and it lifts the front tires with ease at the drag strip. However, it's also reportedly quite tame on the street and the car's Tremec TKO500 five-speed manual gearbox makes it rather fun to tool around in, too. A set of Lakewood drag shocks and big and little tires (with slicks out back) mounted on Weld wheels help it hook on the street and at the track.
Inside, the Mustang is stock save for a bolt-in roll cage, and outside of the wheels and tires, one would be hard-pressed to tell that this pony car is as quick as it is. It's hard to call a red Mustang Cobra of any kind a "sleeper," but in this case, the lack of crazy mods helps this particular example fly just a bit under the radar, and sometimes, that's all it takes to catch one's opponent off guard.
We'll have more cool builds like this to share soon, so be sure and subscribe to Ford Authority for more Ford Mustang news and non-stop Ford news coverage.