With the new 2021 Ford Bronco and 2021 Ford Bronco Sport arriving in showrooms, vintage models are seeing their values skyrocket to previously unimaginable levels . As Ford Authority reported back in May, the 1966 Ford Bronco experienced a 472.34 percent increase in value between 2006 and 2021. However, the third-gen Ford Bronco hasn't been among the rest of the herd to head up to higher ground, historical shunned by collectors until now. According to Hemmings Motor News, the 1980-1986 Ford Bronco is finally having its day in the sun.
The third-gen Bronco arrived at a time when a second gas crisis, changing tastes, and tighter federal regulations all came together to force a rethink on the big horse. The 1980-1986 Bronco shrunk in size and gained more aerodynamic styling for improved fuel economy. However, the initial powertrains Ford offered were hindered by malaise-era emissions gear. Only with later models did the third-gen Bronco receive the power and reliability it deserved under the hood, thanks to carbs giving way to electronic fuel injection.
Average prices for the third-gen Ford are stunningly affordable for now, ranging from $4,000 for a 1980 Bronco, to $4,300 for a 1986 model. The low end is consistent throughout at $2,000 to $2,100, while the high end sees the horse going for anywhere between $6,300 to $7,100. The most desirable examples of the third-gen Bronco are those equipped with the Eddie Bauer trim, and models outfitted with the EFI 5.0 V8 under the hood. Throw in a healthy aftermarket for parts and upgrades, and these horses become more valuable still.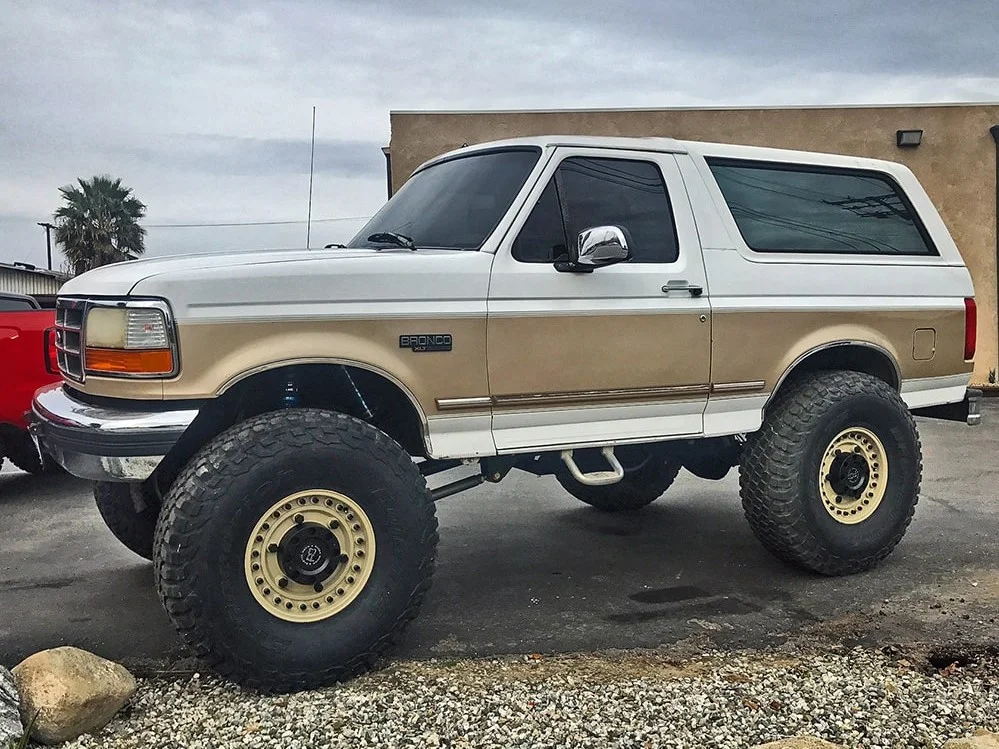 In fact, more than a few Ford enthusiasts have warmed up to the third-gen horse. Ford Authority spotted a red 1986 Bronco headed to Mecum Auctions' red carpet in Kissimmee, Florida back in December 2020, built into a beefy beast by Heavy Metal Customs. And speaking of beasts, the Hoonigan crew bore witness to a 650-horsepower 1980 Bronco smoking a 40-horse Honda Grom minibike in a best two-out-of-three. Finally, Ford Authority learned of a straight-axle conversion kit from Desolate Motorsports made for 1980 through 1996 models, turning up their off-road prowess beyond 11. Time will only tell how far third-gen Bronco values will go.
We'll have more industry insights like this to share soon, so be sure and subscribe to Ford Authority for more Ford Bronco news and around-the-clock Ford news coverage.