The 2021 Ford Bronco performed admirably in IIHS testing recently, but ultimately, just missed out on being awarded a Top Safety Pick designation. However, the reborn sixth-gen Ford Bronco has earned its fair share of accolades in recent months, including beating out its chief rival, the Jeep Wrangler, in comparison tests. Now, the 2021 Ford Bronco has also been nominated for 2021 Four Wheeler SUV of the Year, going up agains the 2022 GMC Yukon AT4, Jeep Wrangler Rubicon 4xe, Jeep Wrangler Rubicon 392, Jeep Grand Cherokee Overland, and Jeep Wagoneer Series III Off-Road.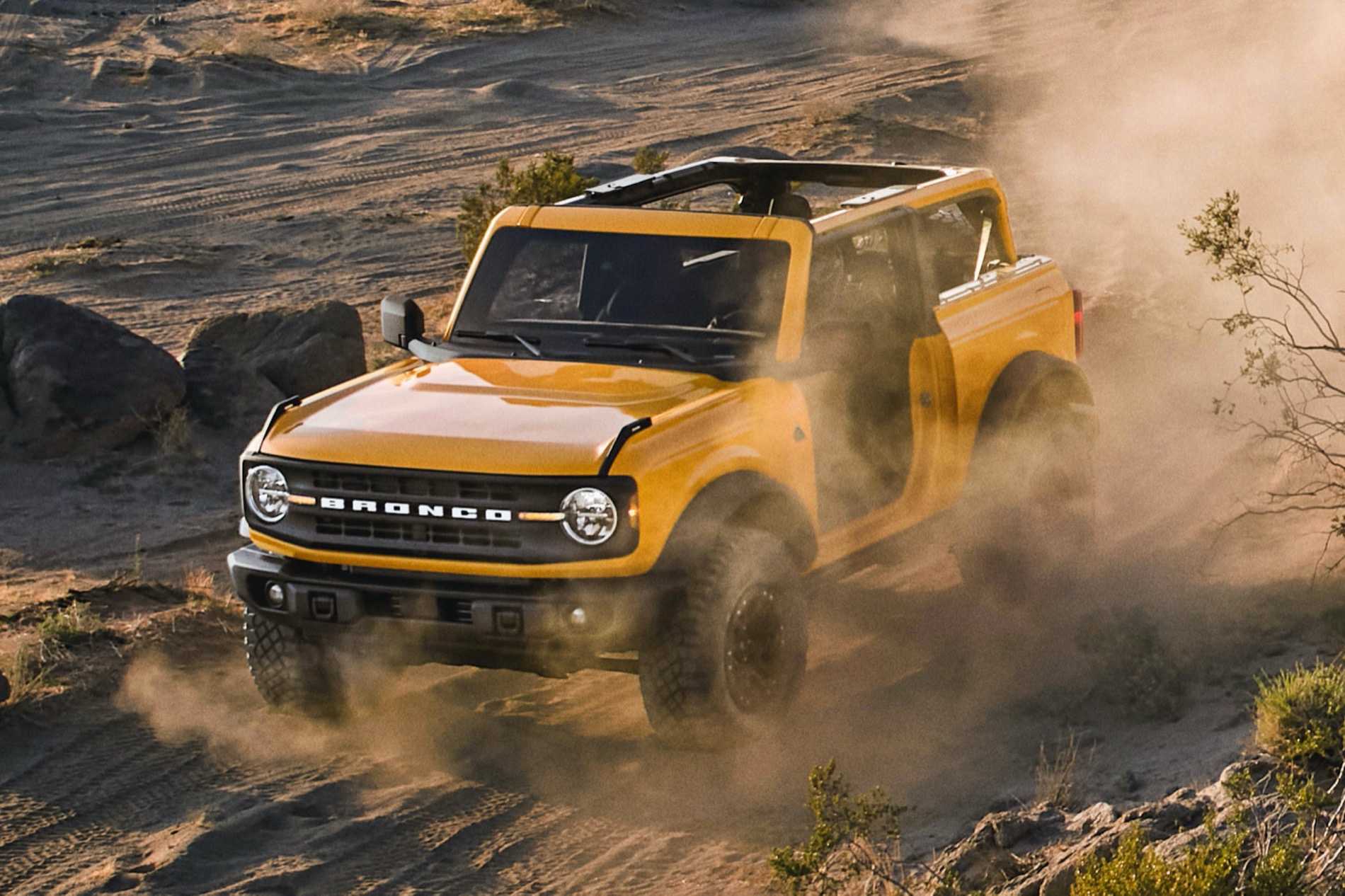 The criteria for this competition is pretty simple – eligible SUV models must be either all-new or significantly updated for the 2022 model year, be fitted with a two-speed transfer case, and be available to Four Wheeler at the time of testing. The magazine's panel of judges is comprised of seasoned off-roaders with a combined 100 years of experience, who have spent considerable time testing each of these SUVs on a variety of surfaces.
Four Wheeler judges have thus far praised the Bronco's front seat comfort, solid acceleration and braking performance, quiet interior with the hardtop installed, and impressive off-road capability. Though judges would have preferred a four-door model over the two-door tester, they're still fans of its retro style as well. "Our judges appreciated the Bronco's front end styling and clever nods to the vehicle's heritage," the rag said. "The 35-inch tires and beadlock-capable wheels proved to be a perfect fit, and everyone loved the rock rails and steel modular front bumper. The Bronco also came with fantastic recovery points both front and rear."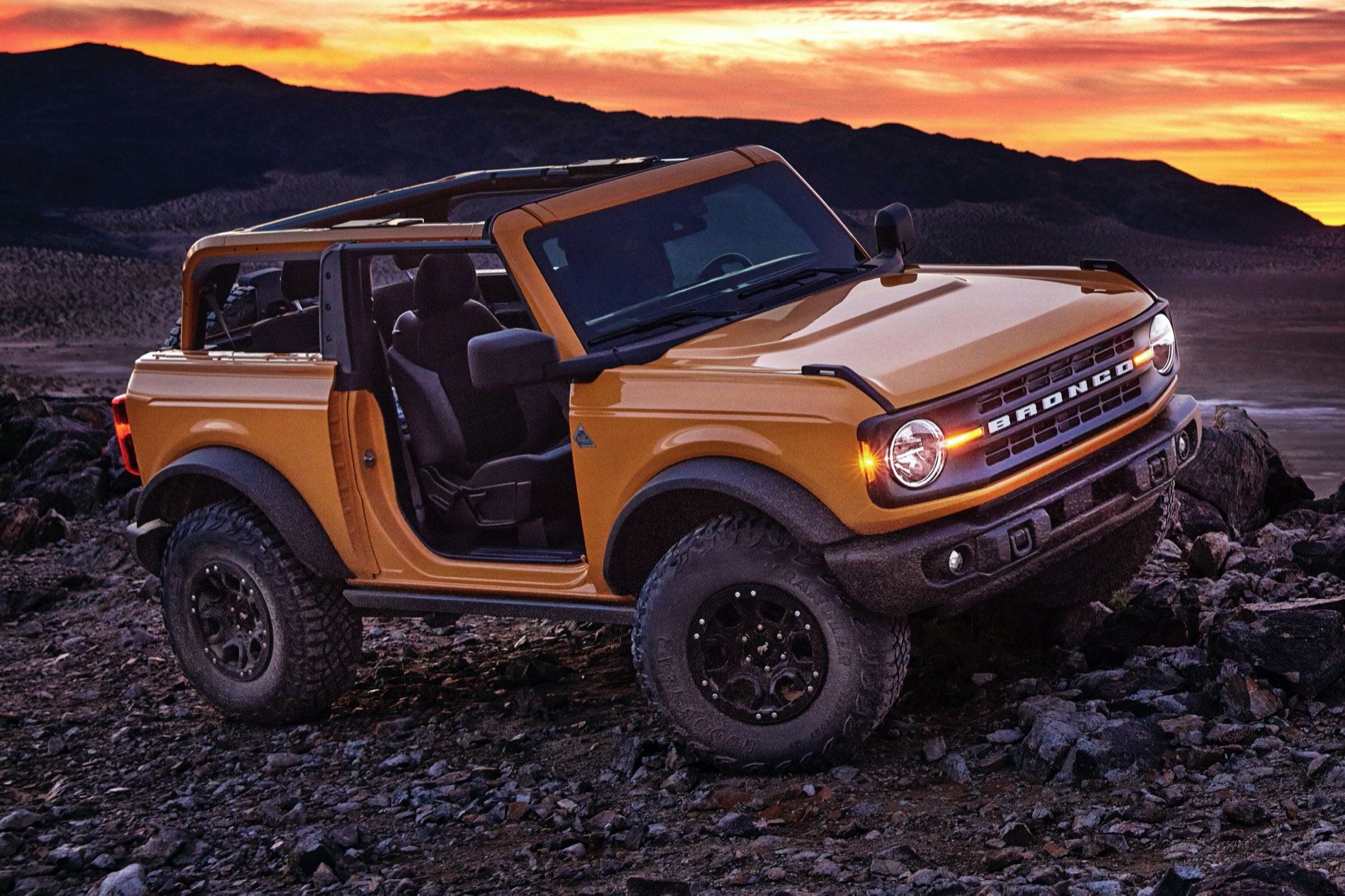 So far, most of the complaints coming from the judges are related to the two-door Bronco's lack of cargo space and rear seat room, which is no surprise for the short-wheelbase model. Regardless, it'll be interesting to see how the rugged SUV ranks in this competition when the winner is announced on January 4th.
We'll have more on the Bronco soon, so be sure to subscribe to Ford Authority for the latest Ford Bronco news and around-the-clock Ford news coverage.