Though one police department is already using 2021 Ford Mustang Mach-E crossovers in an official capacity, Ford has not yet developed an official police version of the Mach-E. Rather, a Ford Mustang Mach-E concept recently debuted in the UK, while another pilot vehicle, which utilizes a Mach-E GT drivetrain, was sent to the Michigan State Police for evaluation, where it passed the department's testing. Now, MSP has released its entire 2021 Police Vehicle Evaluation, and it seems as if the one-off Mach-E is lacking in at least one area.
| | Chevrolet Tahoe | Dodge Charger | Dodge Durango | Ford Police Interceptor Utility | Ford F-150 Police Responder | Mustang Mach-E AWD |
| --- | --- | --- | --- | --- | --- | --- |
| Dashboard Accessibility | 9.33 | 9.39 | 10 | 10 | 9.56 | 3.67 |
| Trunk Accessibility | 8.86 | 9.07 | 9.33 | 8.33 | 7.57 | 7.33 |
| Engine Compartment | 8.33 | 7.67 | 10 | 10 | 9 | 5 |
| Total Scores | 8.84 | 8.71 | 9.78 | 9.44 | 8.71 | 5.33 |
MSP grades each category pertaining to ergonomics and communication on a scale of 1-10, with 1 representing "totally unacceptable," 5 representing "average," and 10 representing "superior." A minimum of four different officers (in this case seven) independently test the vehicles, then scores are combined to determine an average.
The Mach-E lagged behind its competitors – the Chevrolet Tahoe, Dodge Charger, Dodge Durango, Ford Police Interceptor Utility, and Ford F-150 Police Responder, in terms of how accommodating it is for police equipment. The Mach-E scored a 3.67 for dashboard accessibility, a 7.33 in trunk accessibility, and a 5.0 in engine compartment accessibility. All of those scores placed the 2021 Ford Mustang Mach-E in last place when compared to its competition.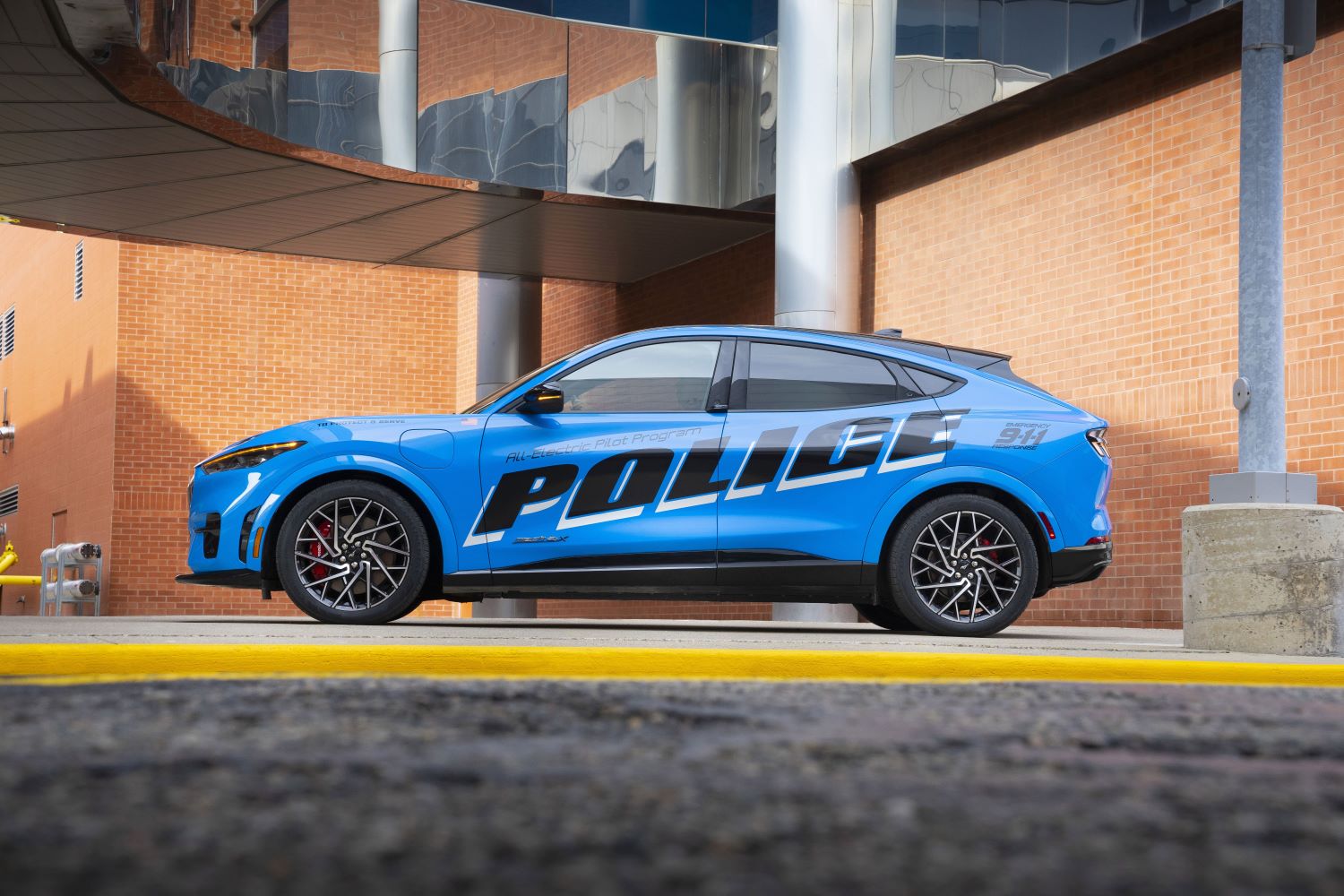 However, there are some things worth noting about these results. For starters, the Mach-E that was tested is a pilot vehicle and does not necessarily reflect what police departments would receive if those entities ordered a dedicated police Mach-E from Ford, which doesn't exist yet. Judging from the test results, it appears that Ford primarily wanted MSP to see how the Mach-E's electric powertrain would fare in its testing.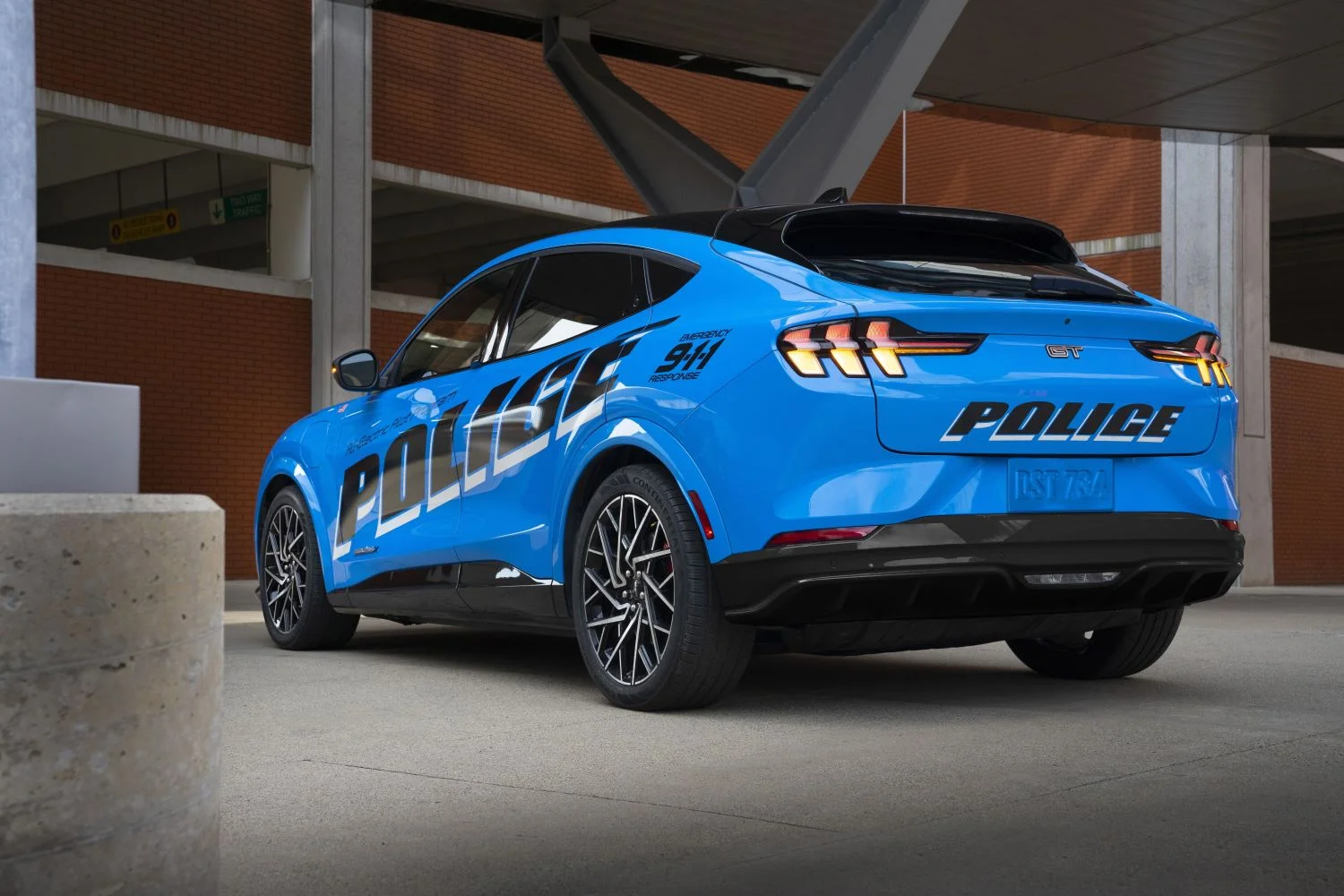 Regardless, it's clear from these results that Ford likely has some work to do if it ultimately decides to develop a dedicated police version of the Mach-E. But considering the fact that multiple departments are interested in such a vehicle, coupled with the fact that some departments are already employing Tesla vehicles in their fleets, and that certainly seems possible.
We'll have more on this electrified police car soon, so be sure and subscribe to Ford Authority for more Mustang Mach-E news and ongoing Ford news coverage.