FoMoCo's parts and accessories catalog for the Ford Bronco has expanded significantly over the last several weeks, with new additions including a two-inch lift kit, Power Packs for Ford's 2.3L EcoBoost I-4 and 2.7L EcoBoost V6, a roof-mounted off-road light kit, a tire pressure monitoring kit, Sasquatch fender flare kit, and tube doors. Now, we have yet another Ford Bronco accessory to add to this quickly growing list – a functional bead lock ring kit.
This new functional bead lock ring kit is available from Ford under part number M-1021K-BL5 and retails for $875. The kit includes five functional bead lock rings and a set of fasteners for each ring. The new kit fits all 2021 Bronco models equipped with factory bead lock capable wheels, all Sasquatch Package equipped vehicles, and the optional Bead lock capable wheels available on Badlands trim Broncos. Ford's functional bead lock ring kit is intended for off-road use only, however.
Bead locks quite simply do what one might think – lock the bead of a tire to the wheel, which offers a number of advantages for off-road applications. Beadlocks allow owners to drop the air pressure in a tire to a very low level without having to worry about the tire slipping off the wheel, increasing the tire's contact patch, and improving traction on a variety of slippery surfaces such as rocks, sand, and snow.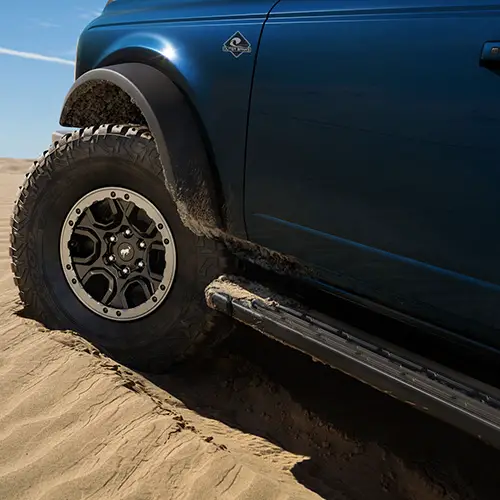 On the flip side, bead locks are not DOT-approved and, subsequently, are not legal for road use, are heavier than non-bead lock wheels, and are more expensive than conventional wheels. Regardless, for hardcore off-roaders, bead locks offer a number of distinct advantages that have made them a popular upgrade in recent years.
We'll have more new parts and accessories to share soon, so be sure and subscribe to Ford Authority for more Ford Bronco news and around-the-clock Ford news coverage.