Ford Motor Company sales increased six percent to 158,793 units during November 2021 in the United States. Sales increased at the automaker's namesake Ford brand, while decreasing at Lincoln.
"Our new products continue to roll, making Ford America's best-selling automaker for the third consecutive month, a feat last accomplished in 1974. Ford was also the only major U.S. automaker to beat year ago sales results for November," said Vice President, Ford Sales U.S. and Canada, Andrew Frick. "On the strength of Mustang Mach-E, Ford delivered record electrified vehicle sales, growing more than three times faster than the overall segment. Retail sales grew 4.5 percent over a year ago, with SUVs having a best-ever November sales performance on record sales of our all-new Bronco family. We expect growth to continue, thanks to adding an additional 74,000 new vehicle orders in November," he added.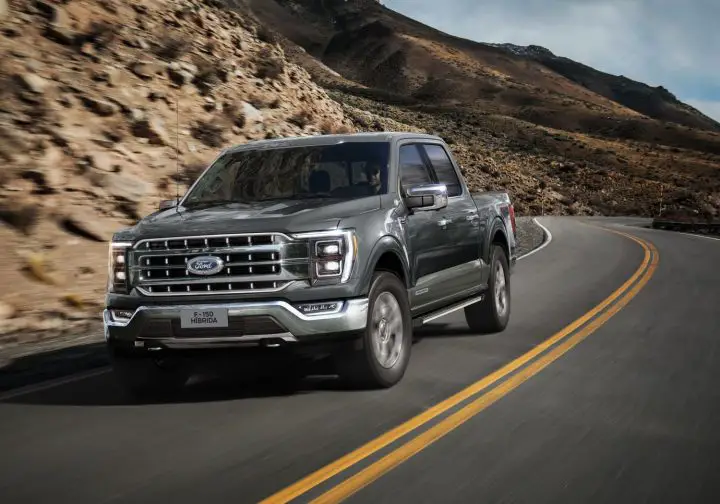 FoMoCo Sales Notes – U.S. November 2021
Total Ford Motor Company sales during November 2021 increased 6 percent to 158,793 units

Ford did not provide any information on retail vs. fleet deliveries, a significant and notable departure from the way it previously reported sales (on a monthly basis)

New breakthrough products and inventory improvements enabled Ford to be America's best-selling automaker for the third month in a row.

Ford was the only major U.S. automaker to report a year-over-year sales increase in November – up 5.9 percent over last year.
Retail share totaled an estimated 13.8 percent – 2.7 percentage points higher than November 2020

Ford total pickup truck sales climbed 15.8 percent to 70,839 units compared to November 2020
Ford's electrified vehicle sales grew at a rate more than three times faster than the overall electrified vehicle segment in November, taking Ford's electrified vehicle share to 10 percent compared to 5.4 percent in 2020. This set up a record November on sales of 11,116 electrified vehicles – up 153.6 percent.
Ford took in 74,000 new vehicle retail orders in November 2021, up 64,000 vehicle orders over November 2020. Customer orders continued to be filled at record rates. In November, 29 percent of Ford retail sales came from previously placed customer orders.
Ford brand SUVs achieved record November retail sales on the success of new products. Sales were up 25.6 percent over a year ago on total sales of 66,390 vehicles.
Lincoln took in a record number of new retail vehicle orders in November, totaling just over 2,600 orders.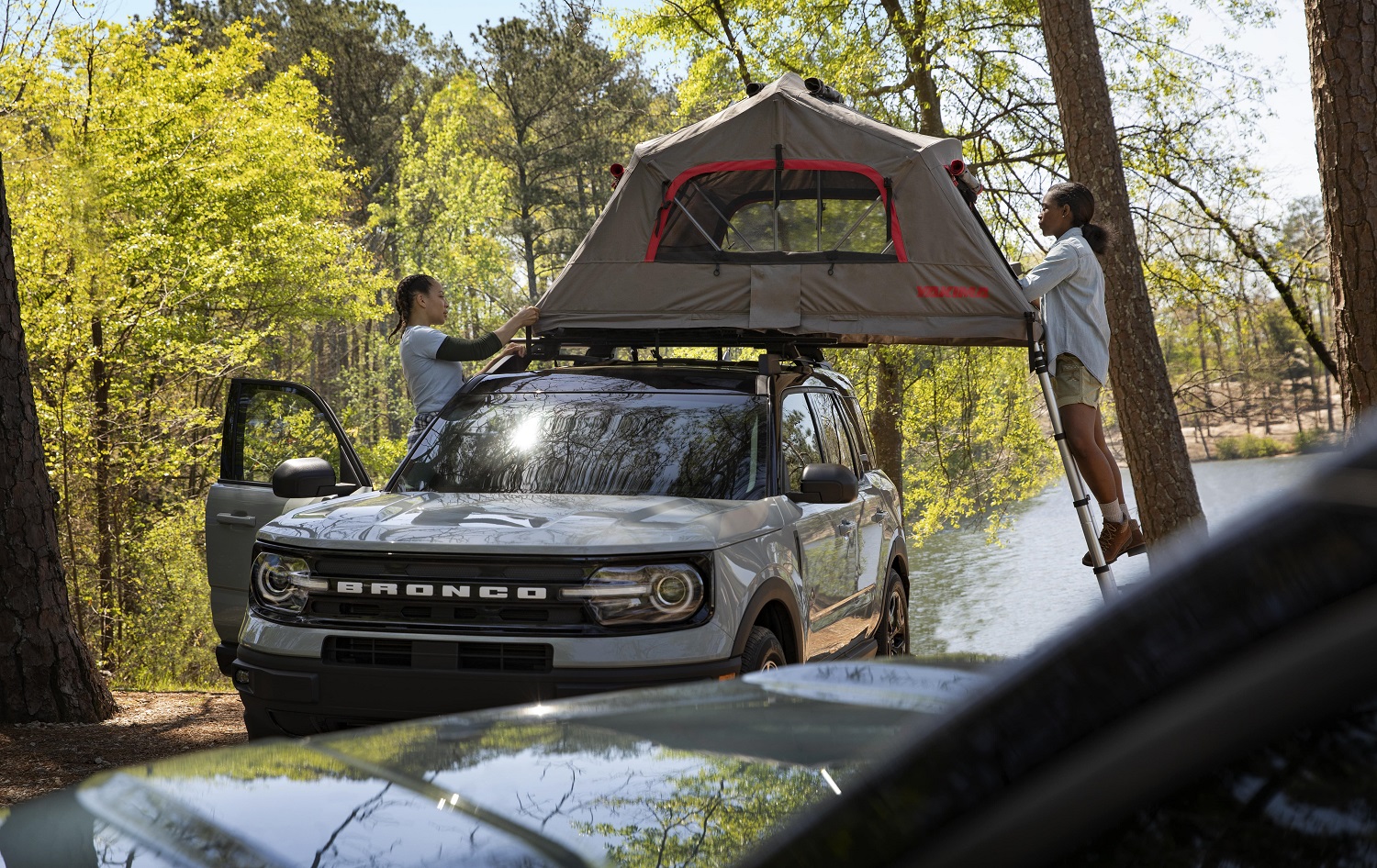 Brand & Model Sales
Ford sales increased 7.6 percent to 152,367 units:
Lincoln sales decreased 23.4 percent to 6,426 units:
During the first 11 months of the 2021 calendar year, Ford Motor Company sales decreased 5.6 percent to 1,732,215 units.
Sales Results - November 2021 - USA - Ford
| MODEL | NOV 2021 / NOV 2020 | NOVEMBER 2021 | NOVEMBER 2020 | YTD 2021 / YTD 2020 | YTD 2021 | YTD 2020 |
| --- | --- | --- | --- | --- | --- | --- |
| BRONCO | * | 8,287 | * | * | 25,855 | * |
| BRONCO SPORT | +52,109.09% | 11,486 | 22 | +463,040.91% | 101,891 | 22 |
| E-SERIES | -18.79% | 2,771 | 3,412 | +0.75% | 33,316 | 33,067 |
| ECOSPORT | -58.89% | 1,775 | 4,318 | -32.41% | 37,667 | 55,728 |
| EDGE | +4.32% | 9,489 | 9,096 | -23.43% | 73,769 | 96,345 |
| ESCAPE | -29.76% | 9,420 | 13,411 | -16.39% | 134,711 | 161,123 |
| EXPEDITION | -34.85% | 4,577 | 7,025 | +9.80% | 74,429 | 67,786 |
| EXPLORER | -3.08% | 18,268 | 18,848 | -0.49% | 199,156 | 200,136 |
| F-SERIES | +14.65% | 60,418 | 52,698 | -6.98% | 663,508 | 713,325 |
| FUSION | -99.61% | 23 | 5,902 | -88.62% | 11,734 | 103,092 |
| GT | +250.00% | 14 | 4 | -21.82% | 129 | 165 |
| HEAVY TRUCKS | +23.41% | 1,376 | 1,115 | +49.23% | 12,719 | 8,523 |
| MAVERICK | * | 2,582 | * | * | 7,228 | * |
| MUSTANG | -9.95% | 3,709 | 4,119 | -14.79% | 47,850 | 56,155 |
| MUSTANG MACH-E | * | 3,088 | 0 | * | 24,791 | 0 |
| RANGER | -7.72% | 7,839 | 8,495 | -4.20% | 87,763 | 91,612 |
| TRANSIT | -53.99% | 4,563 | 9,917 | -21.35% | 91,224 | 115,990 |
| TRANSIT CONNECT | -10.39% | 2,682 | 2,993 | -23.71% | 23,741 | 31,120 |
| FORD TOTAL | +7.65% | 152,367 | 141,544 | -5.22% | 1,651,481 | 1,742,391 |
Sales Results - November 2021 - USA - Lincoln
| MODEL | NOV 2021 / NOV 2020 | NOVEMBER 2021 | NOVEMBER 2020 | YTD 2021 / YTD 2020 | YTD 2021 | YTD 2020 |
| --- | --- | --- | --- | --- | --- | --- |
| AVIATOR | -13.70% | 1,676 | 1,942 | -3.22% | 19,284 | 19,926 |
| CONTINENTAL | -96.56% | 13 | 378 | -70.03% | 1,424 | 4,751 |
| CORSAIR | -36.53% | 1,423 | 2,242 | -10.69% | 20,963 | 23,472 |
| MKZ | -98.63% | 8 | 583 | -85.42% | 1,678 | 11,507 |
| NAUTILUS | +24.87% | 2,340 | 1,874 | +14.59% | 22,974 | 20,049 |
| NAVIGATOR | -29.07% | 966 | 1,362 | +11.21% | 14,411 | 12,958 |
| LINCOLN TOTAL | -23.38% | 6,426 | 8,387 | -13.03% | 80,734 | 92,833 |
Sales Results - November 2021 - USA - FMC Totals
| BRAND | NOV 2021 / NOV 2020 | NOVEMBER 2021 | NOVEMBER 2020 | YTD 2021 / YTD 2020 | YTD 2021 | YTD 2020 |
| --- | --- | --- | --- | --- | --- | --- |
| FORD TOTAL | +7.65% | 152,367 | 141,544 | -5.22% | 1,651,481 | 1,742,391 |
| LINCOLN TOTAL | -23.38% | 6,426 | 8,387 | -13.03% | 80,734 | 92,833 |
| FMC USA TOTAL | +5.91% | 158,793 | 149,931 | -5.61% | 1,732,215 | 1,835,224 |
About The Numbers
Further Reading & Sales Reporting
Running Ford Motor Company sales numbers
Ford Motor Company Q4 2021 sales reports:

Ford Motor Company sales Q4 2021 U.S.A

Ford sales Q4 2021 U.S.A. (Ford brand)
Lincoln sales Q4 2021 U.S.A.
Ford Motor Company sales October 2021 U.S.A.

Ford sales October 2021 U.S.A. (Ford brand)
Lincoln sales October 2021 U.S.A.

Ford Motor Company sales November 2021 U.S.A. (this page)

Ford sales November 2021 U.S.A. (Ford brand)
Lincoln sales November 2021 U.S.A.

Ford Motor Company sales December 2021 U.S.A.

Ford sales December 2021 U.S.A. (Ford brand)
Lincoln sales December 2021 U.S.A.

Ford Motor Company Canada sales Q4 2021

Ford Canada sales Q4 2021
Lincoln Canada sales Q4 2021

Ford Motor Company Argentina sales Q4 2021
Ford Motor Company Brazil sales Q4 2021
Ford Motor Company Korea sales Q4 2021

Ford Motor Company Korea sales October 2021

Ford Korea sales October 2021
Lincoln Korea sales October 2021

Ford Motor Company Korea sales November 2021

Ford Korea sales November 2021
Lincoln Korea sales November 2021

Ford Motor Company Korea sales December 2021

Ford Korea sales December 2021
Lincoln Korea sales December 2021

Ford Motor Company Mexico sales Q4 2021
Ford Russia sales Q4 2021

Ford Russia sales October 2021
Ford Russia sales November 2021
Ford Russia sales December 2021