The Ford Performance Racing School offers all sorts of interesting classes, including night-time driving opportunities and specialized programs like the Ford Mustang Mach 1 Track Attack class for owners. The school, located at Charlotte Motor Speedway in Concord, North Carolina, also recently created a heavily-modified Ford Explorer ST to show off its wares. Now, as 2021 draws to a close, the Ford Performance Racing School has opened up its 2022 dates for those that want to get the full Blue Oval track experience.
The racing school offers a series of one- or two-day classes, which are designed for anyone that wants to hone their high-performance driving skills or even possibly start a career as a race car driver. Participants first learn some key information from highly-trained and experienced instructors in the classroom before heading out on the track to test that new knowledge in a specially-prepared vehicle.
Participants will learn all the fundamentals of track driving, including control, cornering, downshift braking, and various other skills like proper posture and seat position, vehicle dynamics, heel and toe braking techniques, and setting a proper line. Drivers also receive continuous feedback from instructors while out on the track via the car's onboard communications system, so they can make adjustments on the fly.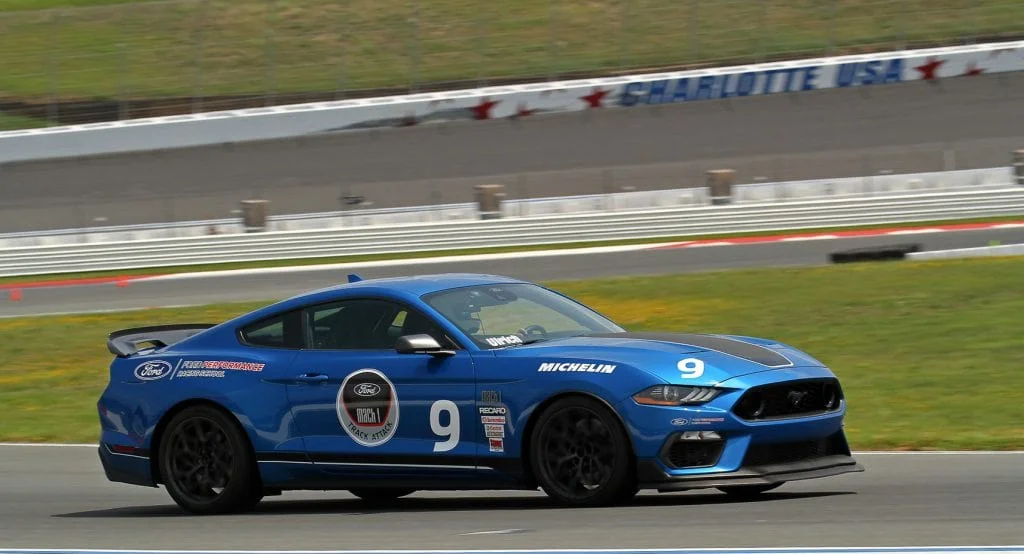 Attendees will participate in lead and follow sessions and instructor ride-alongs on the infield road course during day one. On day two, they'll spend time on the Hairpin Road Course and FPRS Roval track, which offers a 35-foot elevation change from its lowest point to its highest point. Those interested in registering for any upcoming 2022 Ford Performance class can do so by heading over here.
We'll have more on the Ford Performance Driving School soon, so be sure and subscribe to Ford Authority for 24/7 Ford news coverage.