Ford has been tweaking its strategy in Mexico in recent months, and those moves have paid off with an 11 percent sales increase in October, as well as a four percent increase year-to-date. Part of this strategy involves launching a number of new products south of the border including the 2021 Ford Lobo Tremor (2021 Ford F-150 Tremor as it's known in the U.S.), Ford Transit Courier, and Ford Ranger Wildtrak. However, after ranking below average in J.D. Power's 2021 Mexico Sales Satisfaction Study earlier this year, Ford has now posted a similar result in the organization's 2021 Mexico APEAL Study, too.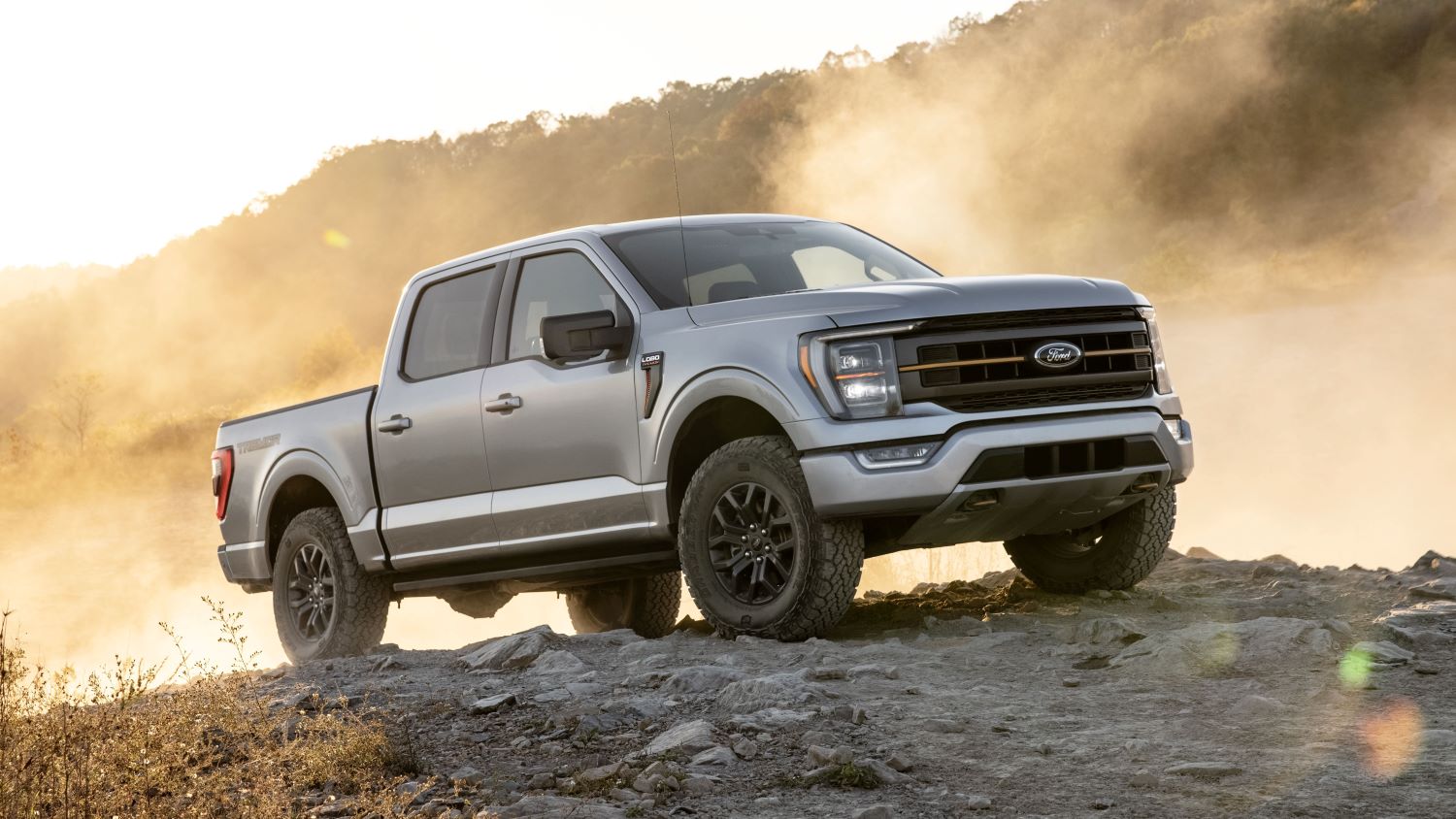 After finishing a respectable fifth in the U.S. version of this study, Ford ranked 12th out of 16 automakers in the 2021 Mexico APEAL Study in the mass market segment. Jeep took the top spot with a score of 905, followed by Mazda (904), Hyundai (892), Toyota (892), Kia (891), Honda (880), Volkswagen (876), Renault (873), SEAT (872), and Nissan (871). Ford's score of 864 did rank it ahead of Dodge (861), Fiat (856), Suzuki (850), and Chevrolet (847), but below the segment average of 873.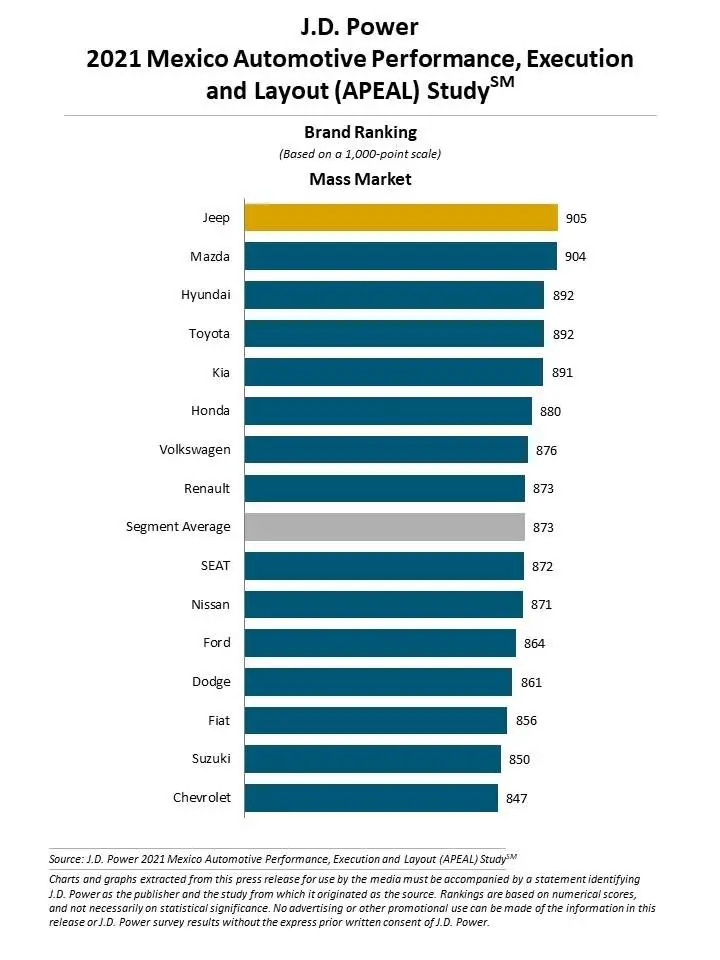 The annual J.D. Power APEAL Study asks owners of new vehicles to rank them based on 37 different attributes, including the feeling they get when they step into the vehicle and drive it in a spirited manner. The goal is to measure an owner's emotional attachment and level of excitement and overall satisfaction pertaining to the brand and the vehicle. Their responses are then aggregated to calculate an overall APEAL score based on a 1,000-point scale.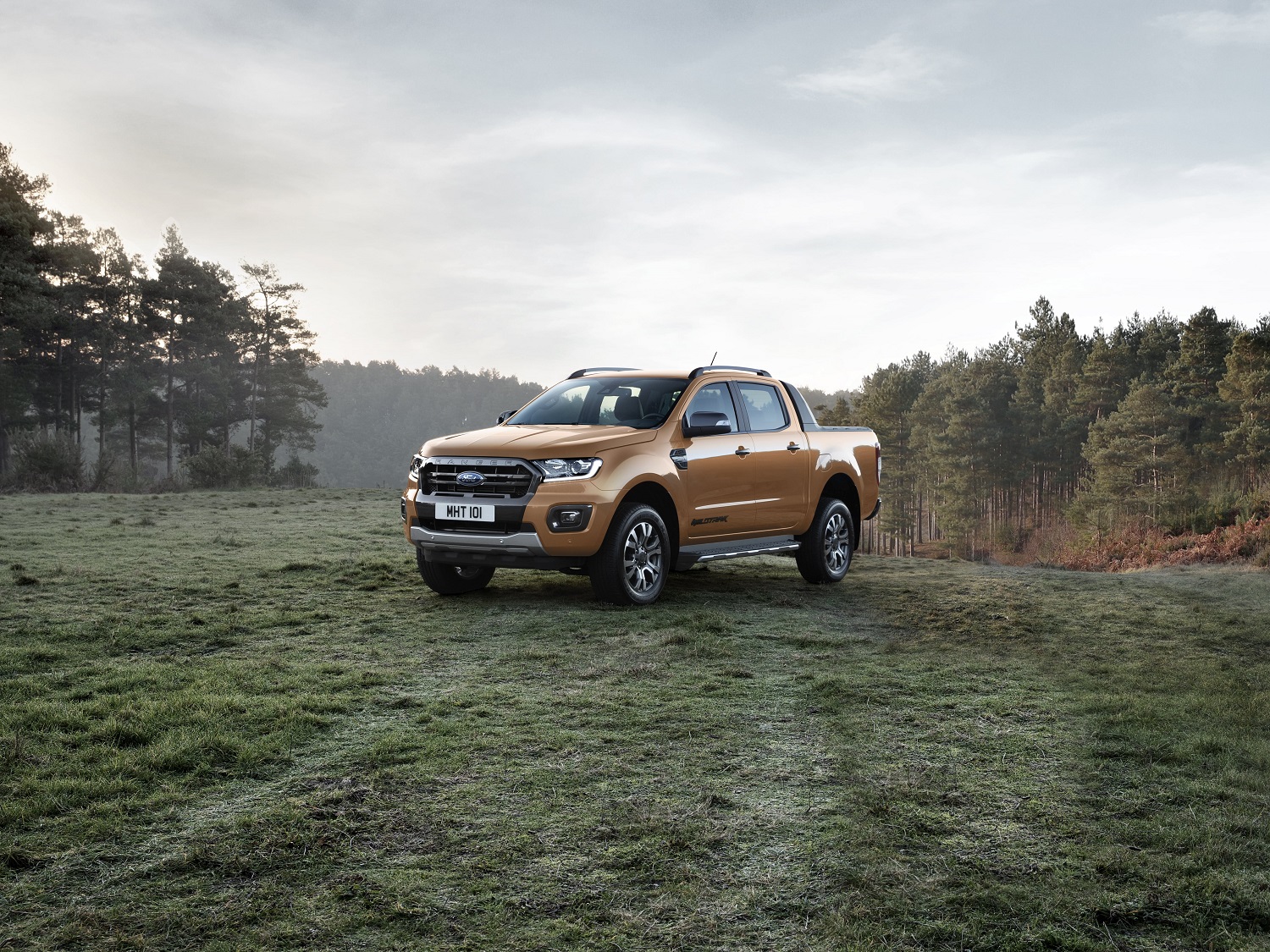 This year, the average APEAL score increased to 872 from 862 last year, much of which can be attributed to improvements in engine and transmission reliability. However, fuel economy – which is the second-most important APEAL factor in the study – had one of the lowest levels of overall satisfaction (854) for the second consecutive year.
We'll have more automotive insights like this to share soon, so be sure and subscribe to Ford Authority for non-stop Ford news coverage.