Here at Ford Authority, we've been spending the week with a 2022 Ford Maverick XL equipped with Ford's 2.0L EcoBoost I-4. So far, the new compact pickup has left some interesting impressions, but perhaps the most frequent question we get is regarding fuel economy. This is no surprise, given the fact that the thrifty nature of the 2022 Ford Maverick is one of its biggest selling points, along with its budget price tag. Thus, we wanted to share an update on the real-world fuel economy we've experienced during our time with the Maverick.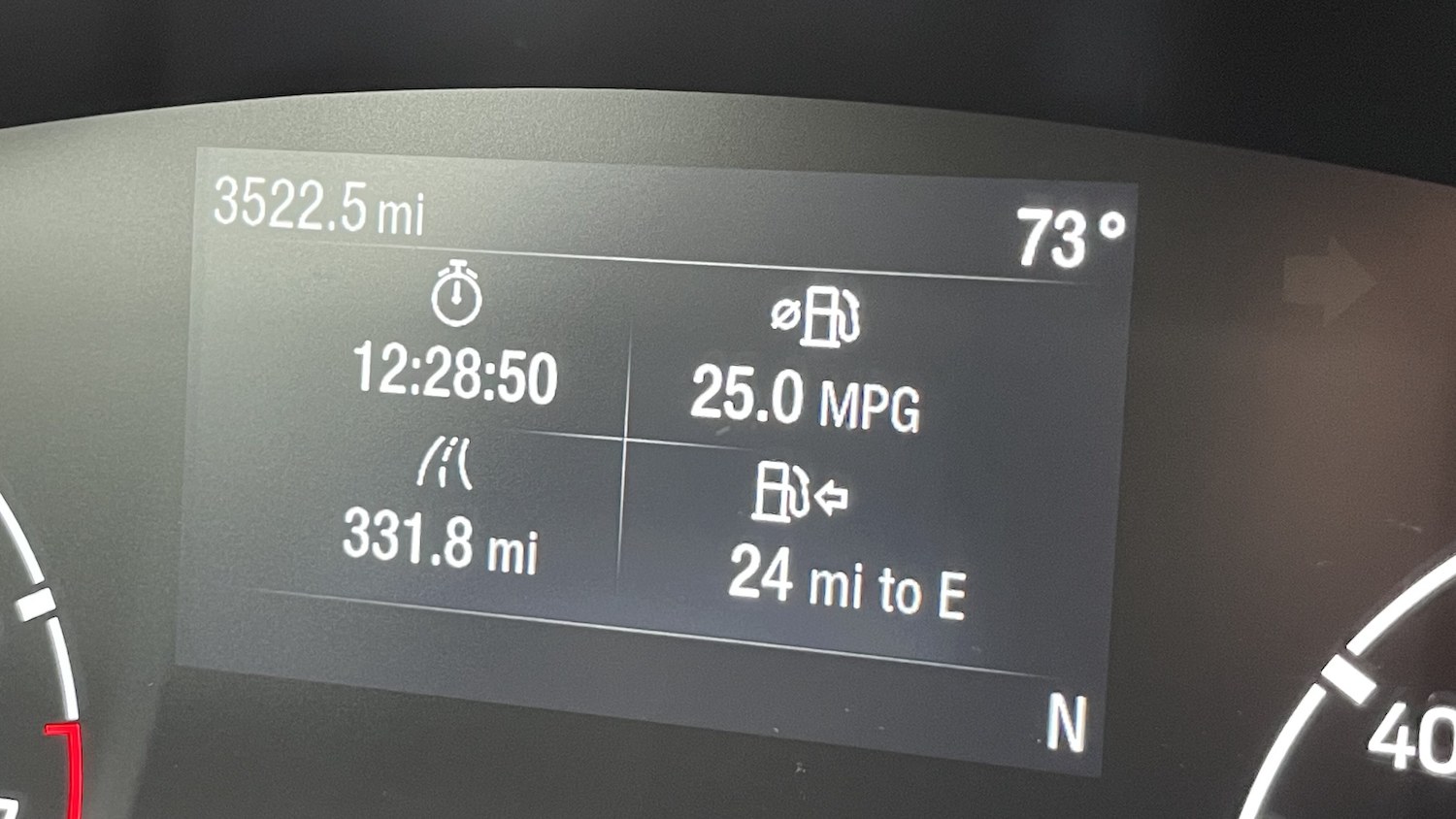 So far, we're averaging an even 25 miles-per-gallon in our Maverick, while both city and highway fuel economy ratings are roughly equal. We've used exactly one tank of gas from start to finish across nearly 332 miles, and that includes around an hour of idle time. This compares favorably to the truck's EPA ratings of 23 miles-per-gallon in the city, 30 on the highway, and 26 combined.
Factoring in the idle time, these are very impressive results from our front-wheel drive Maverick, which is also rated to produce a healthy 250 horsepower and 277 pound-feet of torque, while this powerplant is mated exclusively to Ford's eight-speed automatic transmission. Opting for the all-wheel drive version of the compact pickup with the 2.0L EcoBoost costs owners a mere one mile-per-gallon across the board, as that configuration is rated at 22, 29, and 25 miles-per-gallon in the city, highway, and combined, respectively.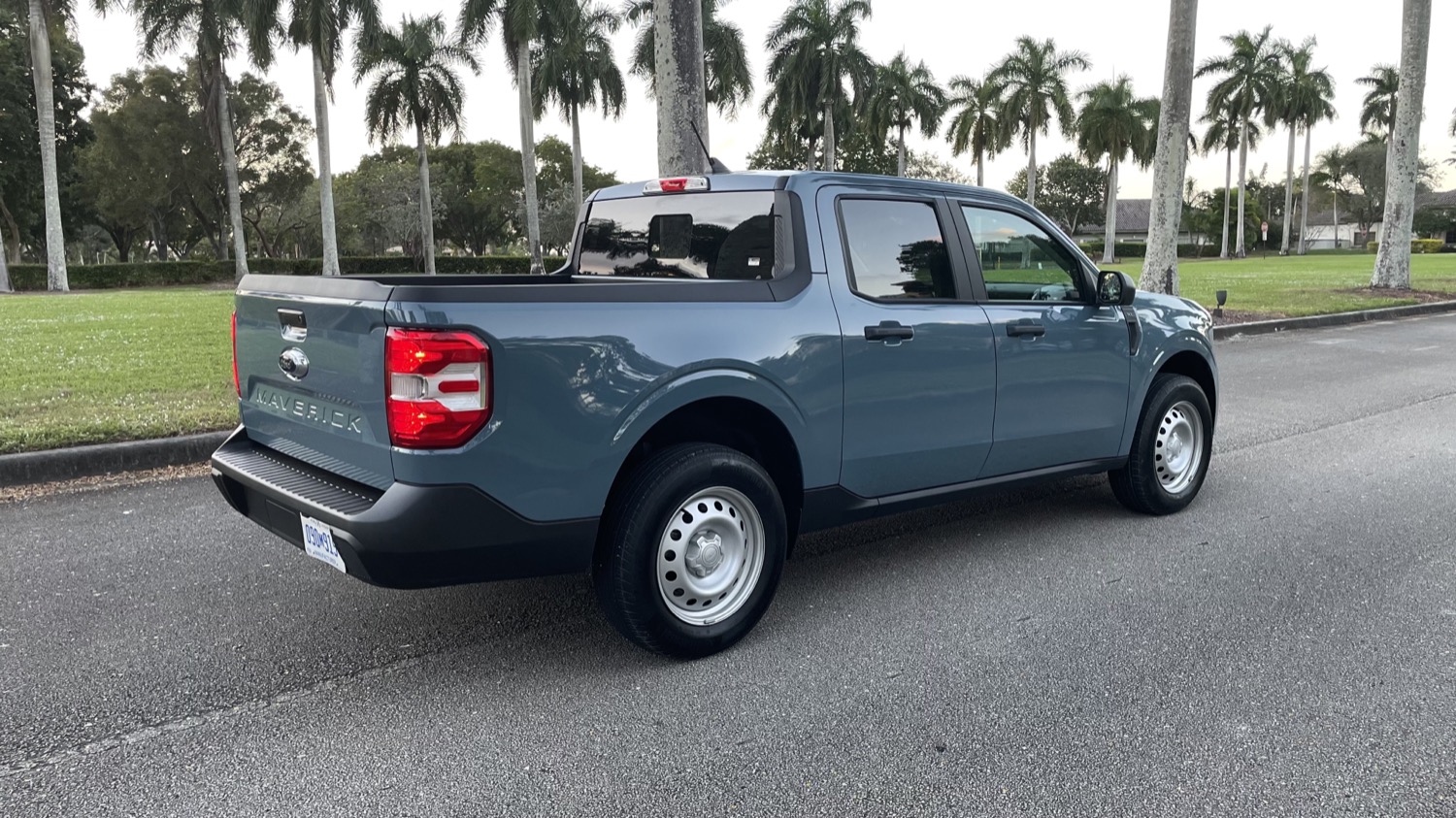 The MSRP for a base 2022 Ford Maverick XL, complete with these 17-inch steelies, is $19,995. Our Maverick has $2,410 in options, which combined with the $1,495 delivery fee brings the total MSRP to $23,900.
We'll have much more on the new Maverick very soon, so be sure and subscribe to Ford Authority for more Ford Maverick news and ongoing Ford news coverage.