Following the reveal of the all-new next-generation international market Ford Ranger last month, we've been patiently awaiting the unveiling of the Ranger's Ford T6 platform-mate, the next gen Ford Everest. Our appetites were recently whetted by some teaser shots of the next-gen Ford Everest wearing very little camo, while Ford Authority spies spotted a left-hand drive Everest driving around Dearborn this past summer, and Ford Authority also previously reported that the SUV will feature a large infotainment screen. Now, Ford has announced that the next gen Everest is undergoing its final testing phase of the automaker's global testing program.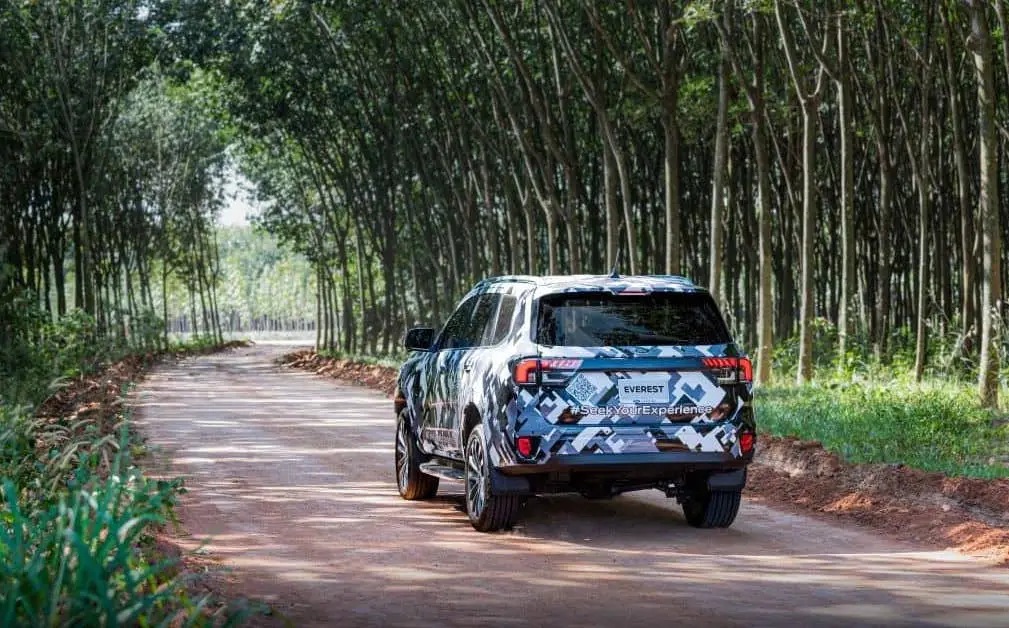 Ford also released a couple more teaser images of the Everest prototype, which is wearing a digitized camouflage with reflective strips designed by Lee Imrie, exterior designer at Ford Australia. The wrap features Meteor Grey, black, and white hues, as well as the #SeekYourExperience hashtag and a QR code that encourages people who come across the prototype to share their experience online.
"We created an artistic pattern that hints at adventure," Imrie said. "The camouflage consists of a series of rectangles tilted on a 45-degree angle that were inspired by mountain peaks. We make sure the vehicle design remains hidden by designing the camouflage pieces in isolation. This means when it's applied to the vehicle it's a completely random pattern."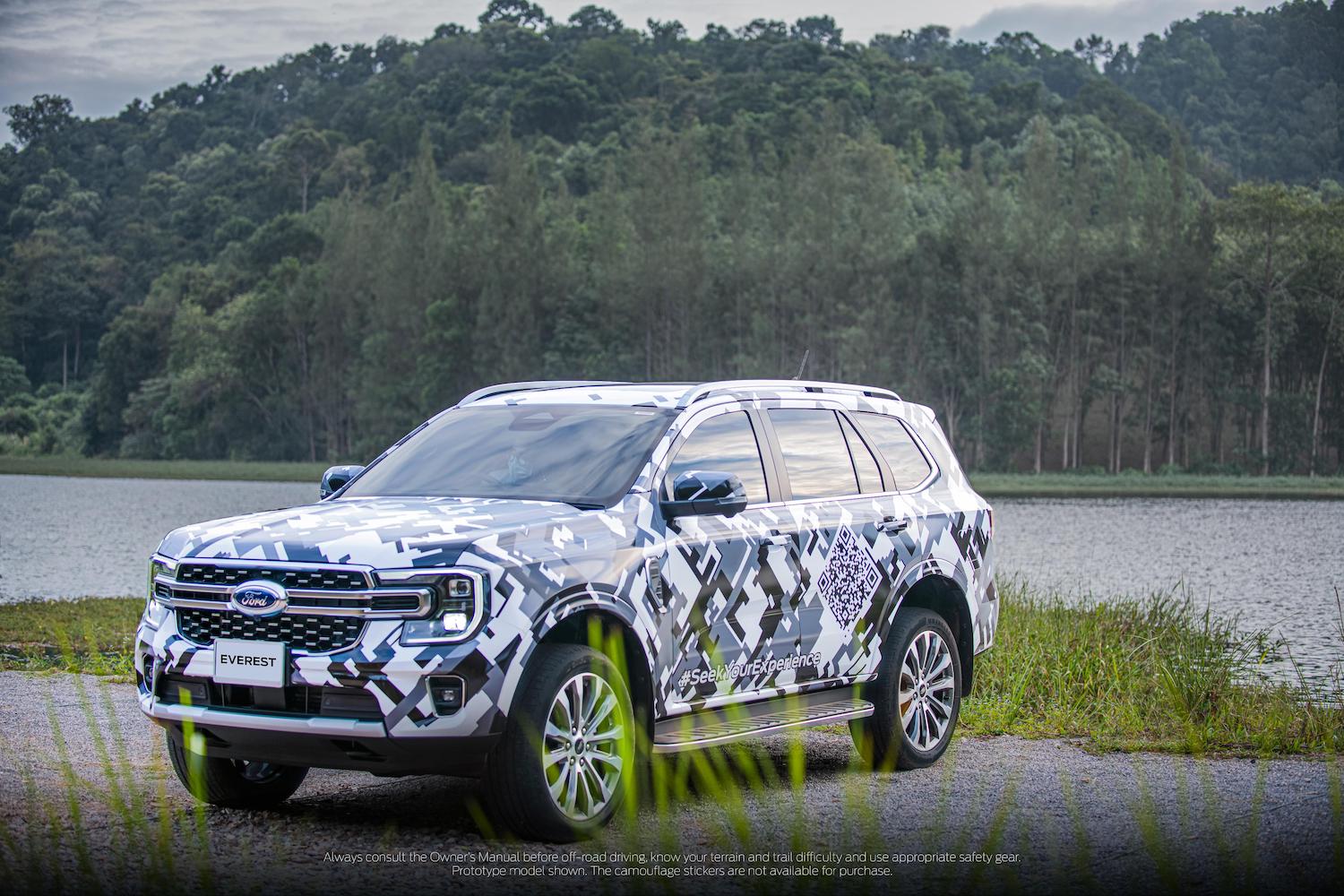 As far as styling goes, the new Everest looks virtually identical to the next-gen Ranger, save for the fact that it's an SUV. The Everest features the same revised front-end styling as the mid-size pickup, as well as the Ranger's overall edgier look compared to the outgoing model. That styling also takes cues from a number of existing models in the automaker's lineup, including the Ford F-150 and Ford Maverick.
The Everest, also known as the Endeavor in the Indian market, is a mid-size, body-on-frame SUV that's been in production since 2003 and was mainly developed for Asian markets, though it's also sold in a number of other places including the Middle East, Australia, and Central America. The first-generation model remained in production until the 2015 model year when the second-gen Everest launched. It last received a facelift for the 2018 model year.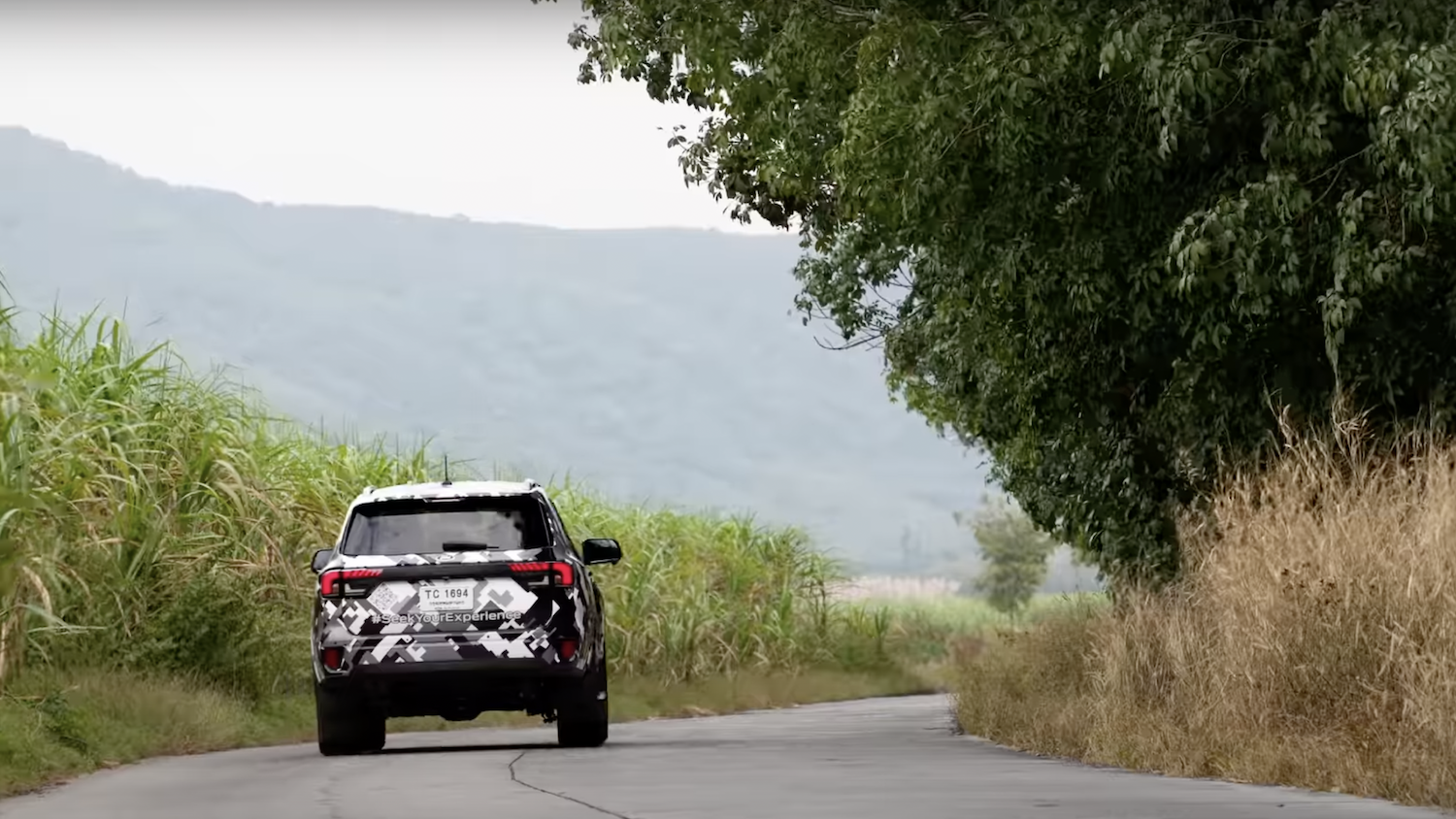 The current Everest is known for its off-road capability and up to seven-seat configuration. It's unclear if Ford plans on bringing the next-gen Everest to North America, but the SUV is a practical, conventional-looking off-roader, so perhaps there is room for it in FoMoCo's ever-growing SUV and crossover lineup.
We'll have more on the next-gen Everest soon, so be sure and subscribe to Ford Authority for more Ford Everest news and non-stop Ford news coverage.