Throughout the course of history, there have been countless modifications available to purchase for pretty much every vehicle that has ever existed. Some are more popular to modify than others, of course, and that includes the iconic Ford Mustang. However, as most are well aware, not all pony car modifications are created equally – some enhance Ford's long-running model, while others are, well, total eyesores. As for the Ford GT-style taillights on this S550 Mustang, well, we'll leave that for our readers to decide.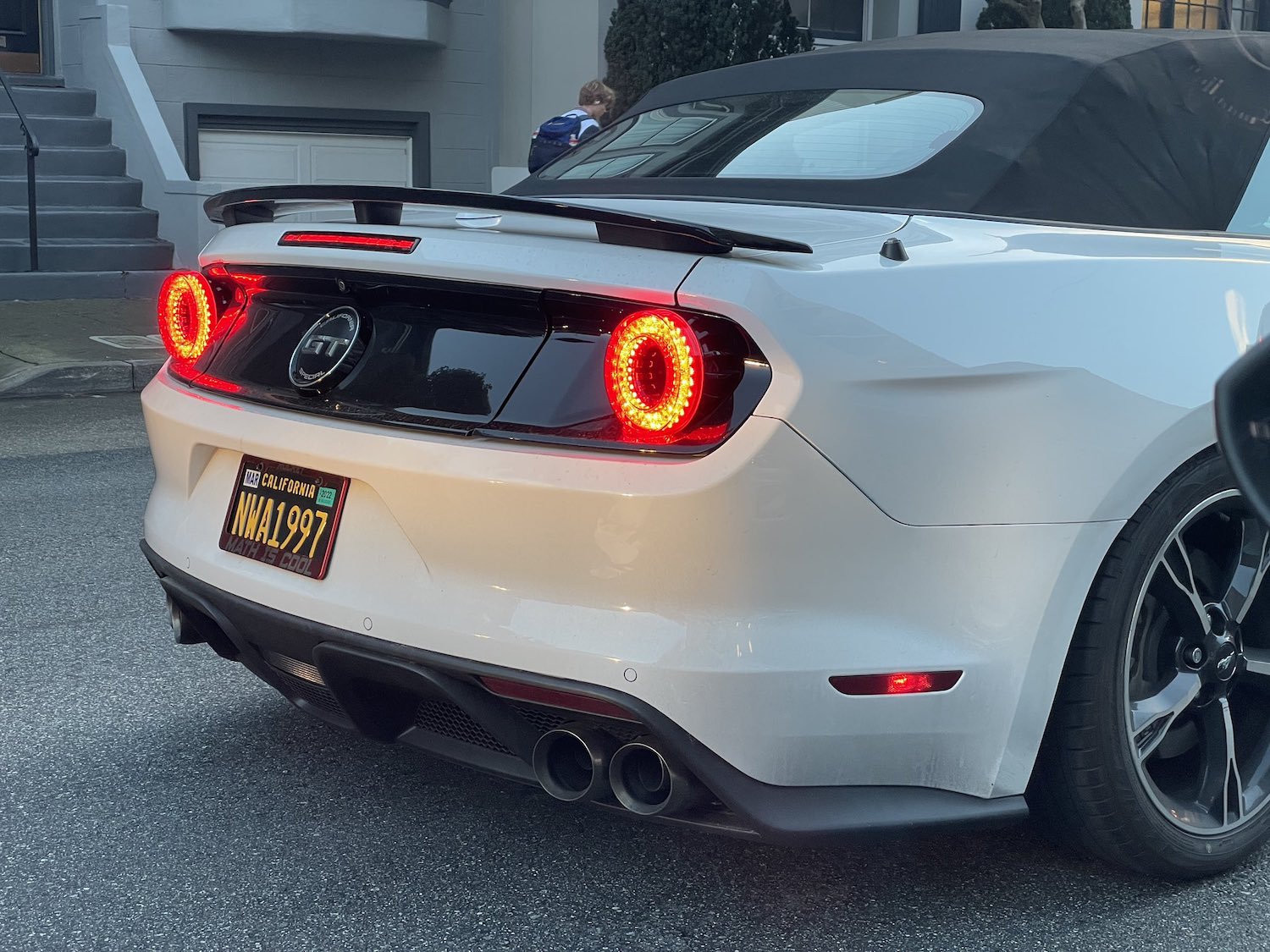 The S550 Mustang, like all of its predecessors, has been fruitful for the aftermarket, giving companies that operate in that space many ways to capitalize on the popular pony car. But while most are quite satisfied with the latest generation Mustang's retro-style taillights, others want more of an exotic look. Enter these Ford GT-style taillights, which also happen to resemble the taillights present on a number of modern Ferrari vehicles.
Either way, these halo-type taillights are indeed different, if nothing else. A Twitter used by the name of Calvin Ling spotted the mod recently on a Ford Mustang GT convertible, and Ling admitted that he likes the look. As for us, well, we're not so sure. The halos stick out quite a bit, and leave more of a void in the already large taillight panel that connects both ends. Also, the Mustang is a pony car, not an exotic, so to us at least, the taillights look a bit out of place.
looks like this dude swapped ford GT lights to his mustang…looks v good imo

tagging @BoziTatarevic for reference pic.twitter.com/Dm8yhmOpmB

— Calvin Ling (@calvinling626) December 15, 2021
However, we're sure that others will disagree, and there's certainly nothing wrong with that. Beauty is in the eye of the beholder, as they say, and styling of any kind is highly subjective. So be sure and vote in the poll below, because we're curious to hear what our readers think about this particular modification!
We'll have more interesting aftermarket parts to share soon, so be sure and subscribe to Ford Authority for more Ford Mustang news and continuous Ford news coverage.