Video game technology has played a big part in the development of Ford vehicles in recent years, which is also why the automaker is investing heavily in gaming entities, including its own Team Fordzilla. Currently, the virtual gaming outfit is asking fans to help it design a futuristic, high-performance Ford Transit dubbed the P1 Supervan, but prior to that, it developed the Team Fordzilla P1 racer in the same exact manner. The P1 racer debuted last year, then was turned into a real-life vehicle, followed by a full-scale playable video game simulator. Now, the Team Fordzilla P1 racer has evolved once again, this time into an HP-powered streaming platform.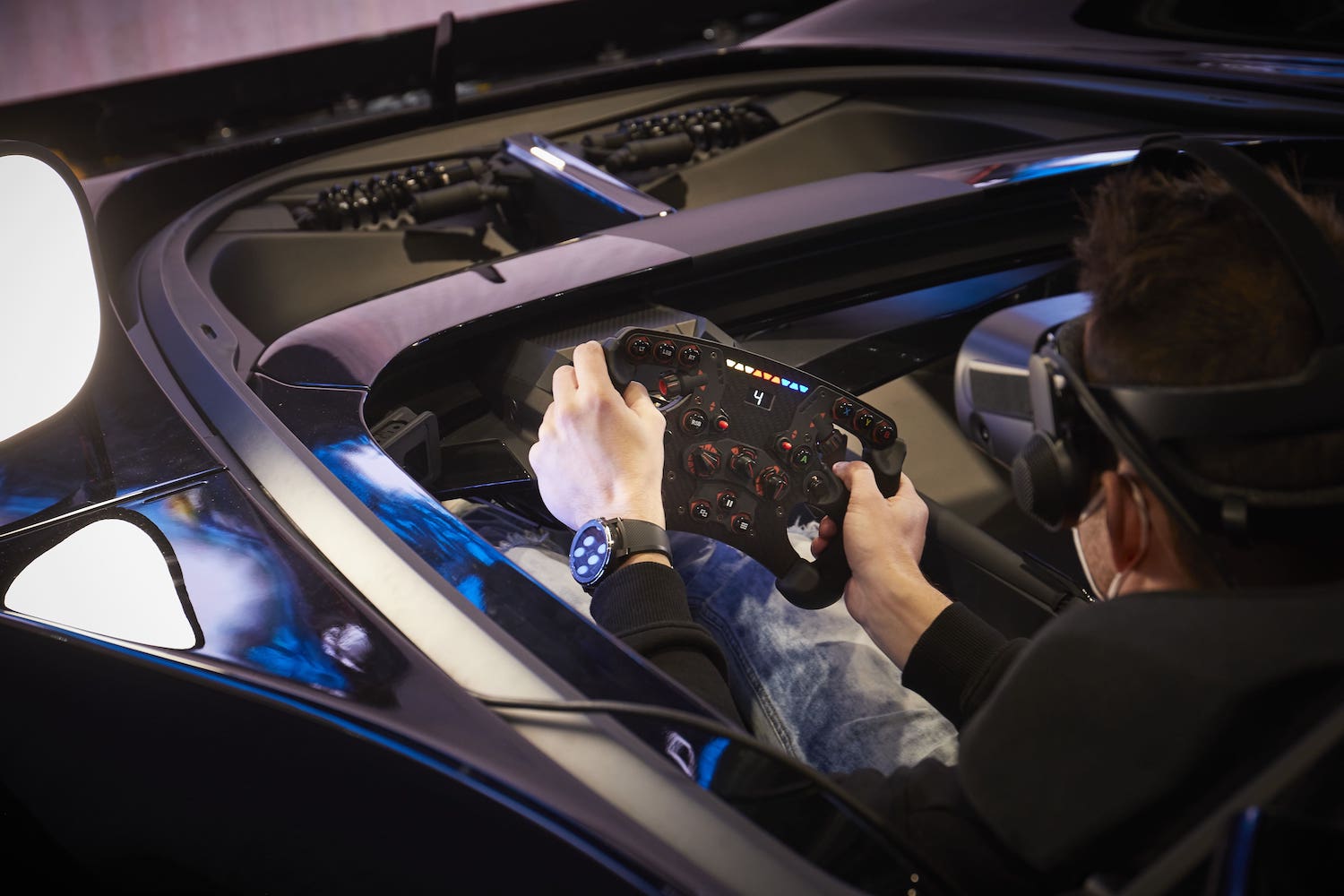 The P1 racer has been upgraded with new streaming capabilities, which are on full display at the Gamergy 21 event in Madrid, Spain. The vehicle now features three 4k cameras that are trained on the steering wheel, pedals, and occupant's face, a large screen, an HP Z4 workstation, HP Reverb G2 virtual reality goggles, and cool features such as enhanced lighting that mimics a sleeping person's breath when it's not in use. When the P1 is fired up, those same lights change, as the rear lights synchronize with braking during play. At the same time, a built-in audio system channels realistic sounds into the cabin.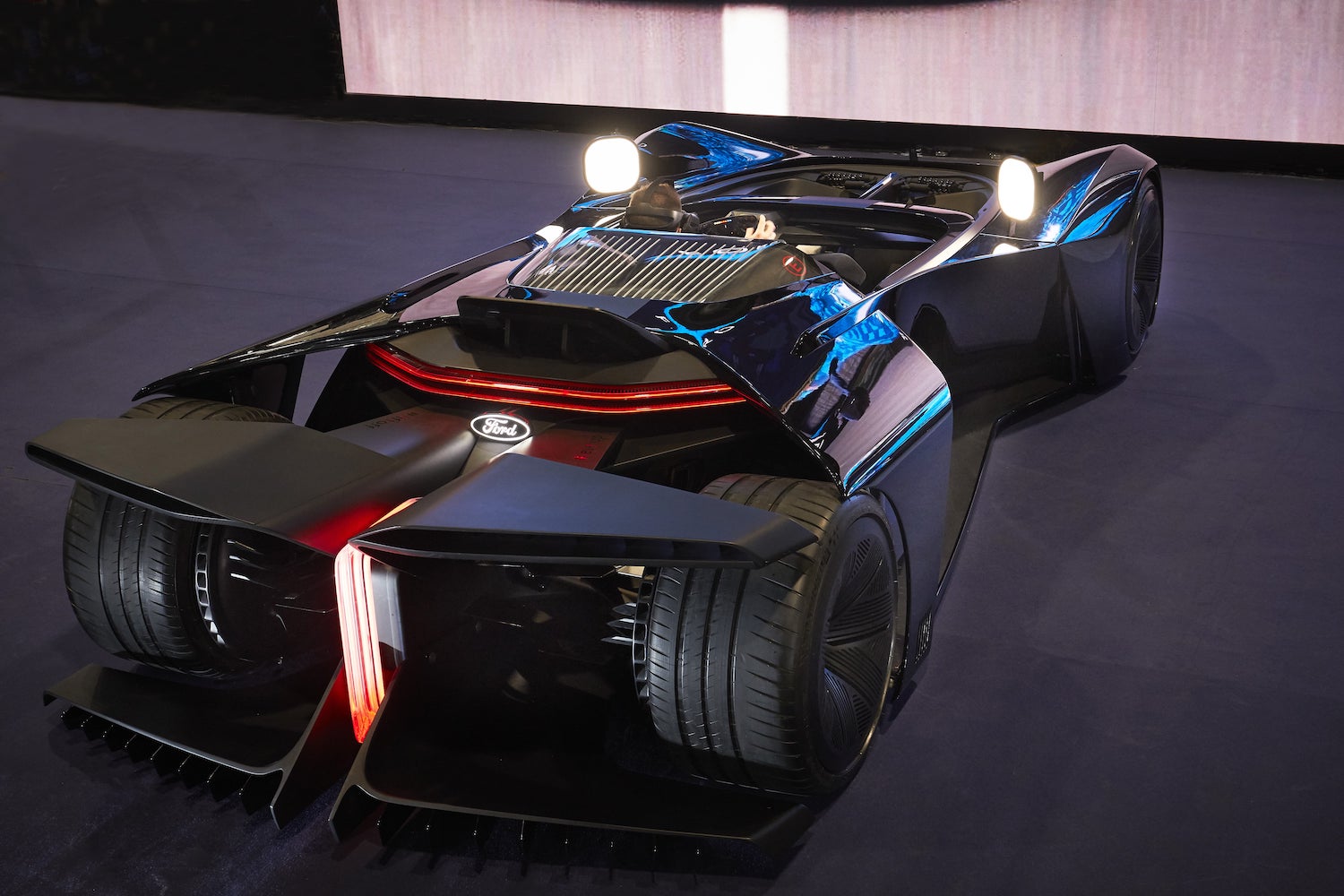 "The P1 racer is an incredible design project and as a racing simulator is a fantastic experience for the player," said Emmanuel Lubrani, Team Fordzilla, Ford of Europe. "This latest development with HP means we can stream that excitement to more people and help them to see the future possibilities of simracing."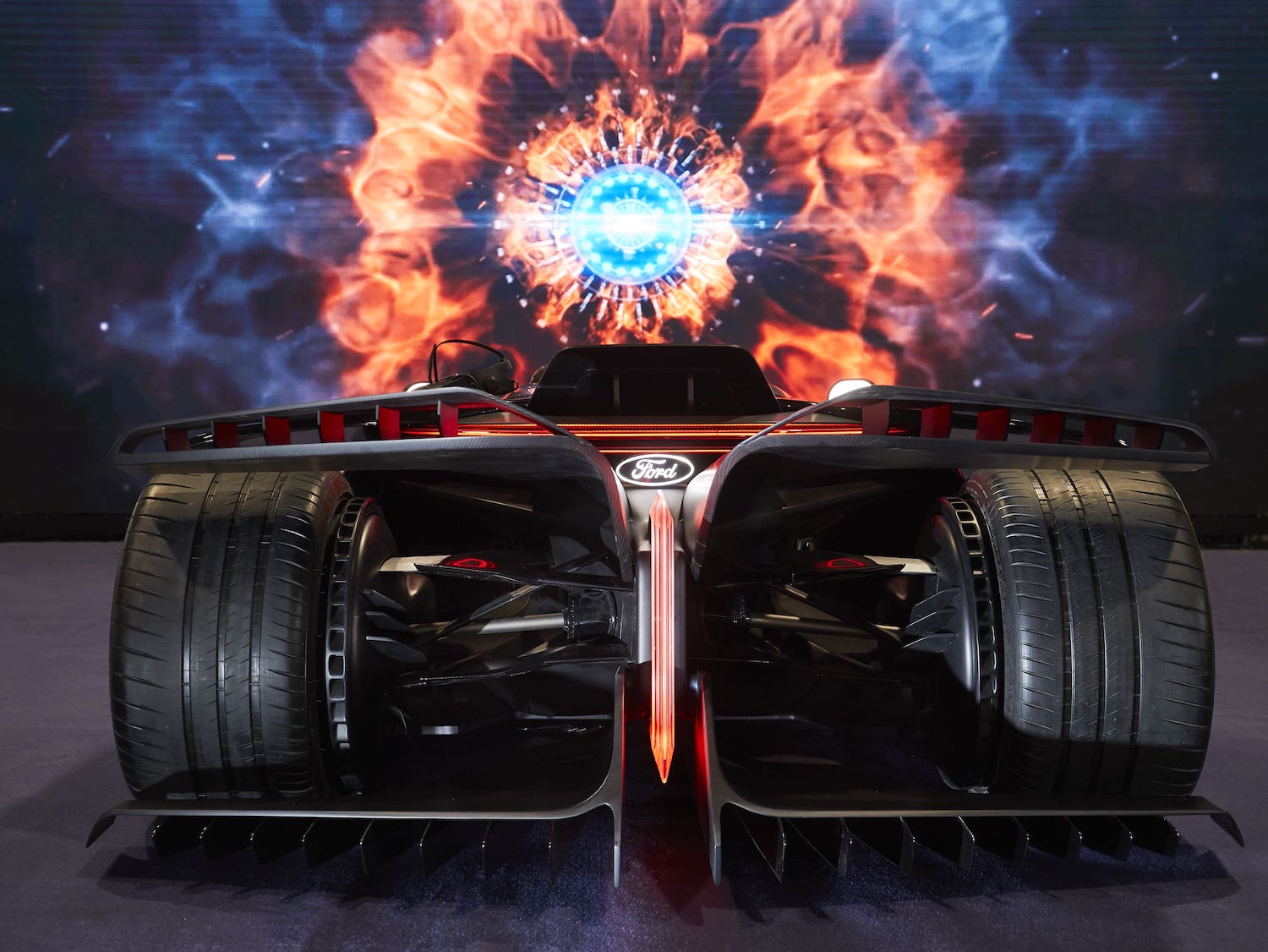 The new and improved Team Fordzilla P1 racer is making its debut at the Gamergy esports event and gaming festival at the IFEMA fairground in Madrid, Spain, starting today through December 19th. Visitors will be able to meet the stable of Team Fordzilla drivers and enjoy a little bit of gaming action via multiple simracing stations while they're there, too.
We'll have more on Team Fordzilla soon, so be sure and subscribe to Ford Authority for ongoing Ford news coverage.