Aside from using gamer input to bring cool one-off vehicles like the P1 racer and P1 Supervan to life, Team Fordzilla – Ford's virtual racing outfit – has spent the last seven months touring Europe and delivering some much-needed entertainment to disabled children across the region in a specially-equipped Ford Transit gaming van dubbed Vanzilla. Now, that tour is complete, and Team Fordzilla is giving us a look back at how it managed to bring a little gaming fun to hundreds of disadvantaged kids.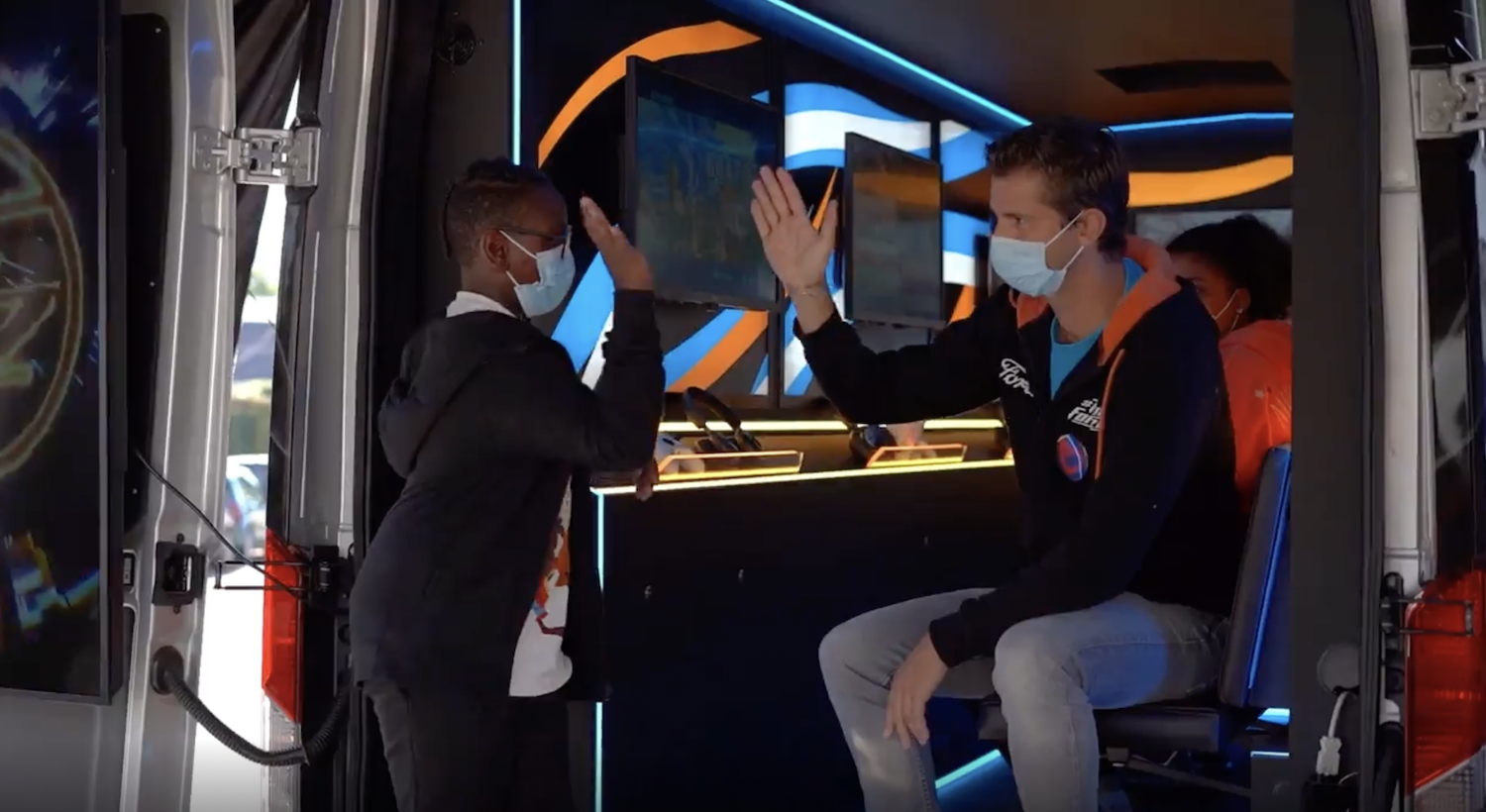 In total, over 1,400 children were able to scope out Vanzilla up close over the past several months as it visited charities, hospices, and alternative provision schools at 13 cities across France, Germany, Spain, and the UK. The van features accessible gaming stations inside and a wheelchair lift to help children with limited mobility join the fun.
Vanzilla also features three different pods, along with a pair of racing rigs complete with steering wheels, pedals, and racing seats. The exterior of the van is quite striking as well, thanks to a custom treatment completed by MS-RT, the same outfit that created special edition versions of the Ranger and Transit Connect.
Meanwhile, participants got to do cool things like play Sonic Colours: Ultimate – the latest game in the iconic Sonic the Hedgehog series – before its official release. Additionally, several members of the Team Fordzilla team were on hand to meet with children, give them some tips and tricks, and encourage them to become the next stars in the world of professional gaming. Vanzilla will once again be at it again next year, the virtual gaming outfit has announced, bringing a little bit of joy to deserving kids across Europe in 2022.
We'll have more on Team Fordzilla soon, so be sure and subscribe to Ford Authority for 24/7 Ford news coverage.