Last year, a 1965 Ford Mustang Shelby GT350R prototype driven by the legendary Ken Miles surfaced at Mecum's Indianapolis auction and promptly reset the record books by selling for an eye-watering $3.85 million. That total made this the world's most valuable Ford Mustang, beating out the original Bullitt Mustang, which sold for $3.75 million just six months prior. Now, roughly a year and a half later, the world's most valuable Ford Mustang will try to beat its own record when it crosses the block once again at Mecum's Kissimmee, Florida auction next month.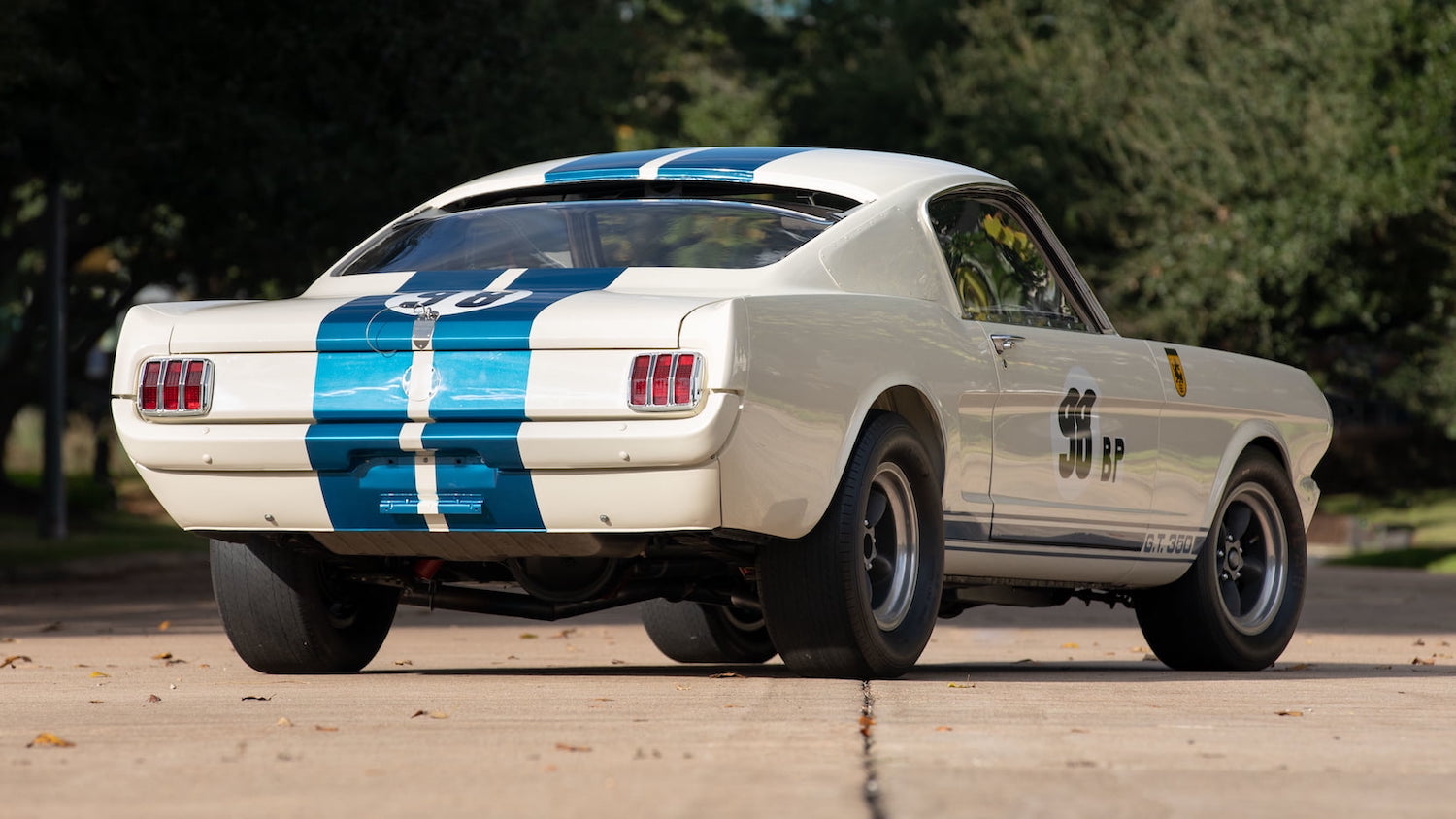 Mecum calls this 1965 Shelby GT350R prototype "the most historically important Shelby Mustang in the world," and "also arguably the most important Mustang in the history of the marque, period." It earns that distinction for a number of reasons. For starters, this car is the very first R-Model Shelby GT350 ever made, as well as the first competition Shelby Mustang, the first to be raced, and the first to win. It was also Shelby American's factory engineering mule and a rolling testbed that would lead to the development of a second-team car and 34 customer R-Models.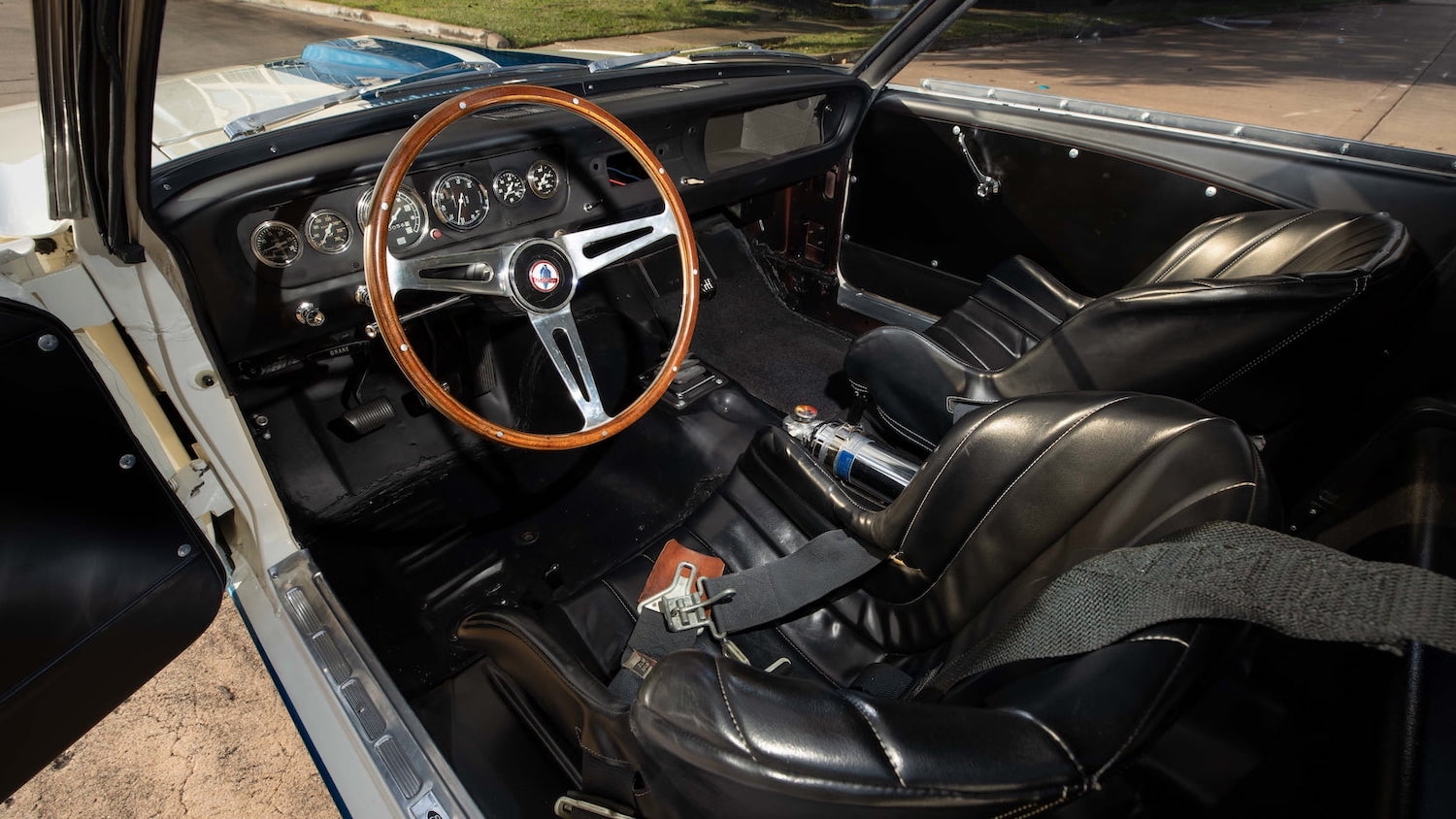 On top of that, a number of legendary drivers had their turn behind the wheel of this very car, including Ken Miles, Bob Bondurant, Chuck Cantwell, Peter Brock, and Jerry Titus. Carroll Shelby once claimed that Miles and Cantwell alone put over 50,000 miles on the prototype, which is a pretty lofty number for this type of machine.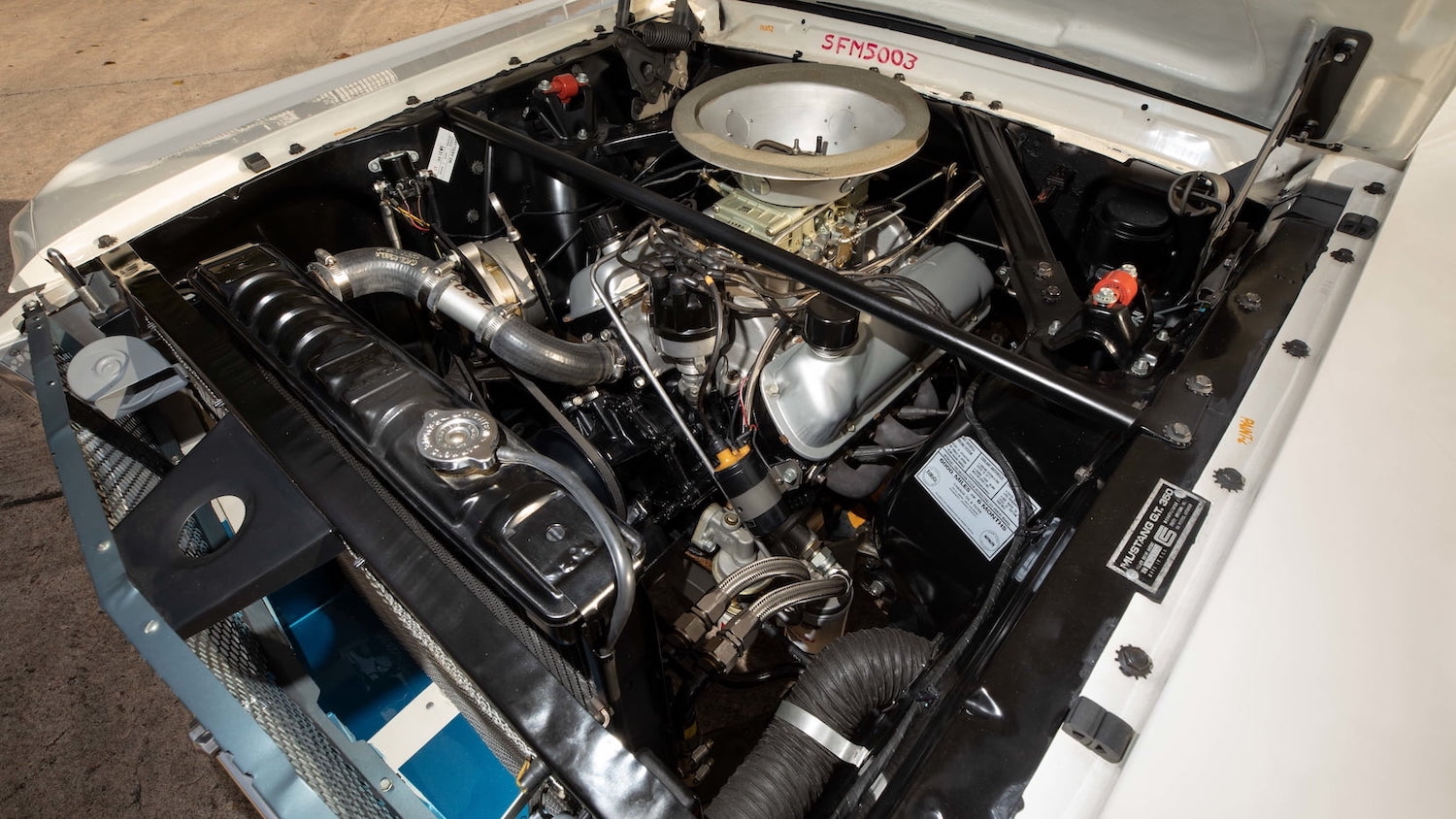 Car 5R002 was a also dominant competitive force on the track, winning its first race and securing three straight class wins with Miles behind the wheel. It then racked up four consecutive SCCA B Production class wins before snagging its first second-place finish and then another trio of wins, with many more to follow in the ensuing years. Now, shortly after changing hands for a record price, it will attempt to reset the market one more time.
We'll have more cool auction finds to share soon, so be sure to subscribe to Ford Authority for more Ford Mustang news and continuous Ford news coverage.