To date, the 2022 Ford Maverick has been a huge success, taking just four days to turn on dealer lots and racking up a number of prestigious awards. The new Ford Maverick has also attracted a diverse array of customers including Gen Z, Millenials, females, and first-time truck buyers – not just traditional pickup shoppers. However, Alex Dykes of the YouTube channel Alex on Autos recently made an interesting discovery that could potentially prove frustrating for Maverick owners who have young children.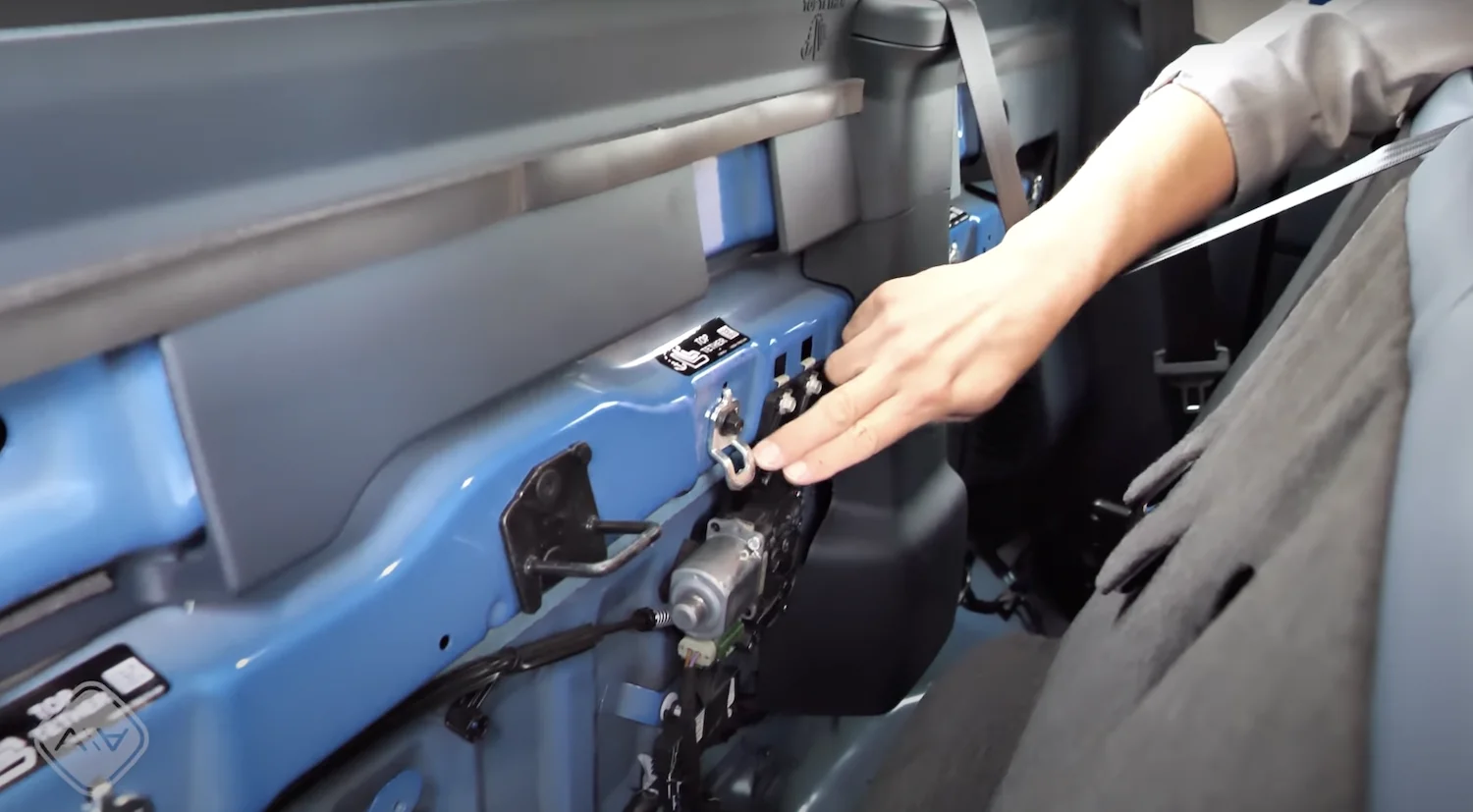 Dykes demonstrates how a common convertible child seat fits in the compact pickup, as well as how easy it is to install in the back seat. As he points out, the Maverick has less legroom than the average crossover because, well, it's a SuperCrew pickup with a usable bed. Because of this and the upright seating position, it's quite difficult to install the seat facing the rear, especially for taller drivers and front passengers.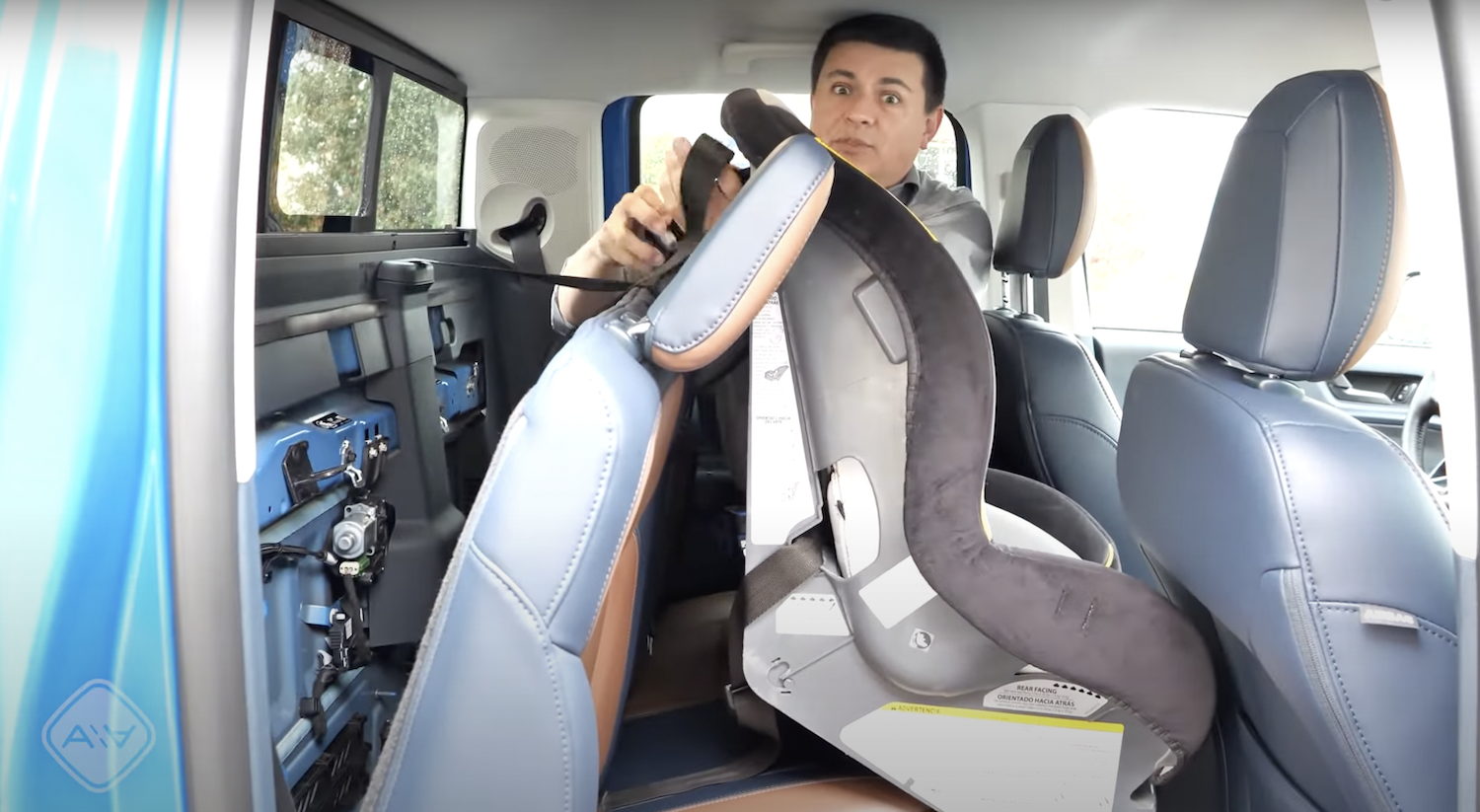 The other problem is that the latch anchors in the Maverick are located behind the rear seat, which makes accessing them rather difficult. This means that the child seat must sit in the rear seat while it is leaning forward, at which point the owner has to do a bit of a contortionist act to install it, as we can see in the video. Once the top tether is latched into place, the seat can go back, but then the center headrest is in the way to the point where Dykes recommends simply removing it.
The frustrations don't stop there, as the top tether proves to be difficult to pull upward with the seatback, while Ford didn't design the seat belt latches in the outboard position to be used with a child seat in the center of the seat. Tightening the top anchor proves to be rather difficult as the seat seems to be binding it in place, requiring quite a bit of effort to pull tight. And even then, it isn't quite as tight as it would be in, say, a crossover.
Regardless, Dykes says that the Maverick "does a pretty good job" handling a child seat for a pickup. But personally, we'd buy more than one if we were forced to move it between vehicles on a regular basis, given how frustrating it is to install.
We'll have more on the Maverick soon, so be sure and subscribe to Ford Authority for more Ford Maverick news and 24/7 Ford news coverage.