After years of rumors, speculation, and little else, Ford Authority spies spotted a next-generation S650 2024 Ford Mustang prototype driving around for the very first time last week. Just a few days later, those same spies spotted a 2024 Ford Mustang GT prototype out cruising around and even managed to capture its V8 making some very nice, rumbly noises in the process. Now, that same 2024 Ford Mustang GT prototype has been spotted once again, giving us yet another look at the next-generation pony car.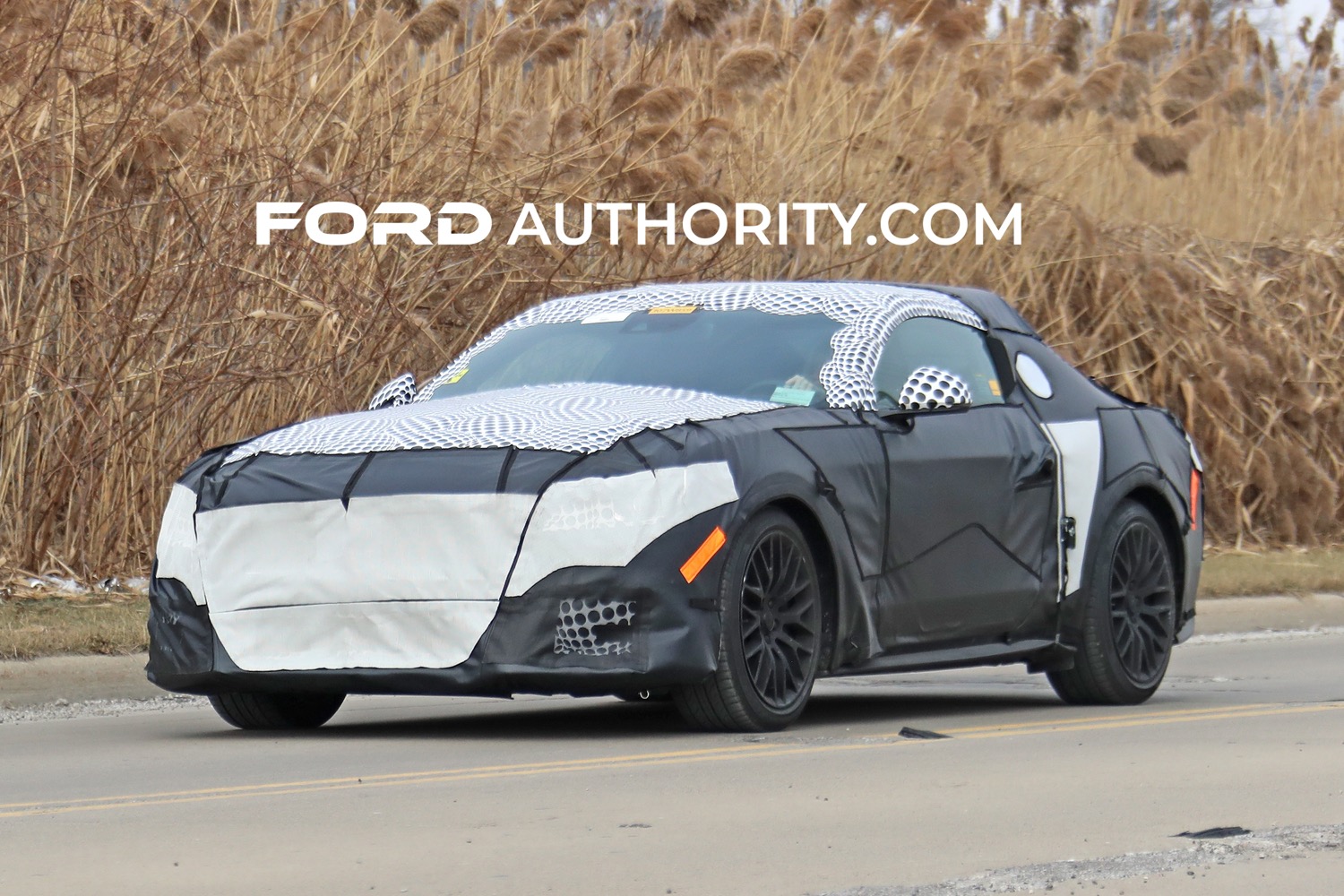 As was previously the case, this next-gen Mustang GT prototype is still covered in heavy camo, concealing most of its updated styling features. However, the S550's familiar overall shape is still present and accounted for, which coincides with previous reports that the S650 won't represent a massive departure from the current-gen model.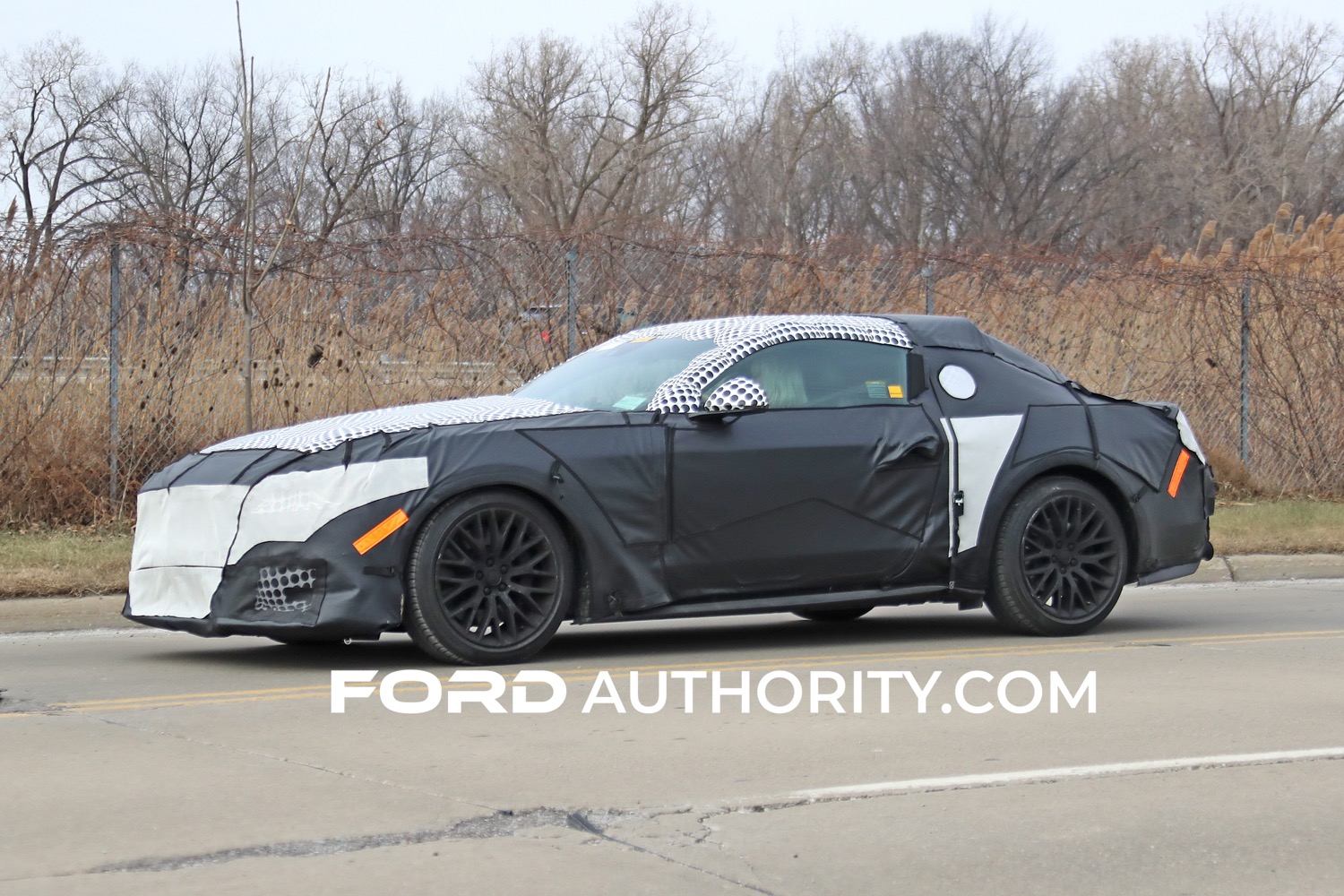 As Ford Authority has reported over the last several months, the next-generation Mustang will introduce a series of changes to the long-running model, however, including a new exterior and interior, plus at least one hybrid powertrain, which was previously rumored to launch in 2025. As Ford Authority reported back in October, not just one, but two hybrid options could possibly be in the works in the form of electrified versions of Ford's 2.3L EcoBoost I-4 and 5.0L Coyote V8.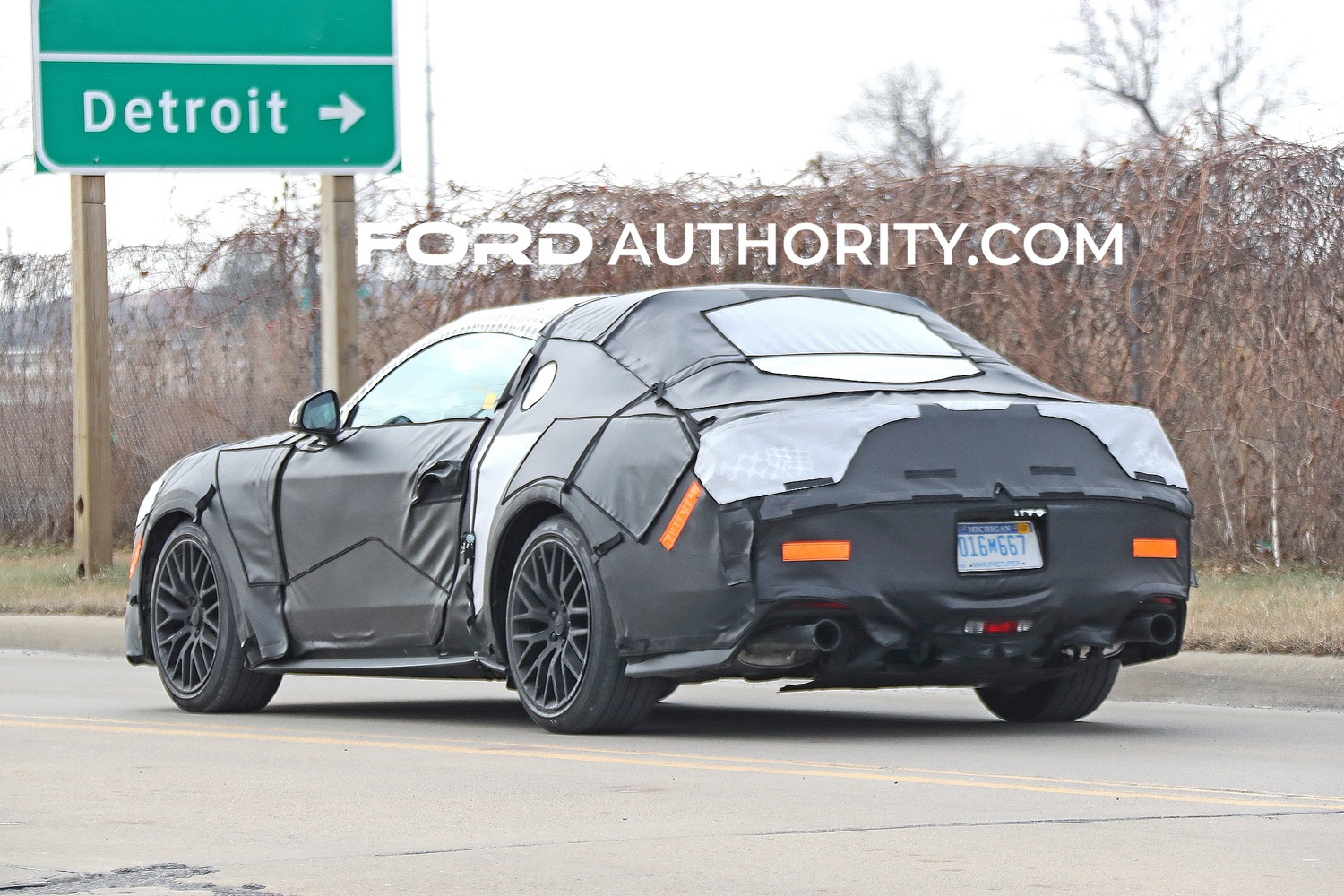 No other major powertrain changes are expected for the next-gen Mustang, and as Ford Authority reported last May, the V8 engine won't be going away any time soon, either. However, it should also come as no surprise that an all-electric Mustang – aside from the existing Ford Mustang Mach-E – is expected at some point in the future, perhaps as soon as 2028 for the 2029 model year, as prior rumors have suggested.
The S650 Mustang will continue to be built at the Ford Flat Rock Assembly Plant and will have an eight-year life cycle, as Ford Authority reported last August. This lifespan would have matched that of the current S550 generation had it not been extended for the 2023 model year, therefore giving the S550 a nine-year lifespan.
We'll have more on the 2024 Ford Mustang very soon, so be sure and subscribe to Ford Authority for more Ford Mustang news and non-stop Ford news coverage.