These days, it's normal to see people "job hop," or at the very least, find a new company to work for every couple of years. But there are still some dedicated, loyal workers out there in the world, including 89-year-old Willie Fulton, who recently retired from the Ford Dearborn Stamping Plant after 68 years with Ford Motor Company. As one might imagine, Fulton was the automaker's longest-serving employee, having originally started his career there a year before the Thunderbird made its debut.
Fulton's first position at The Blue Oval was as a core fitter at the Dearborn Iron Foundry at the age of 21 on July 15th, 1953. A couple of years later, he moved over to the Dearborn Assembly Plant before heading back to the foundry in 1960. Fulton then spent some time working at Michigan Casting – now known as the Ford Flat Rock Assembly Plant – before landing at the Dearborn Stamping plant, where he has remained since 1982.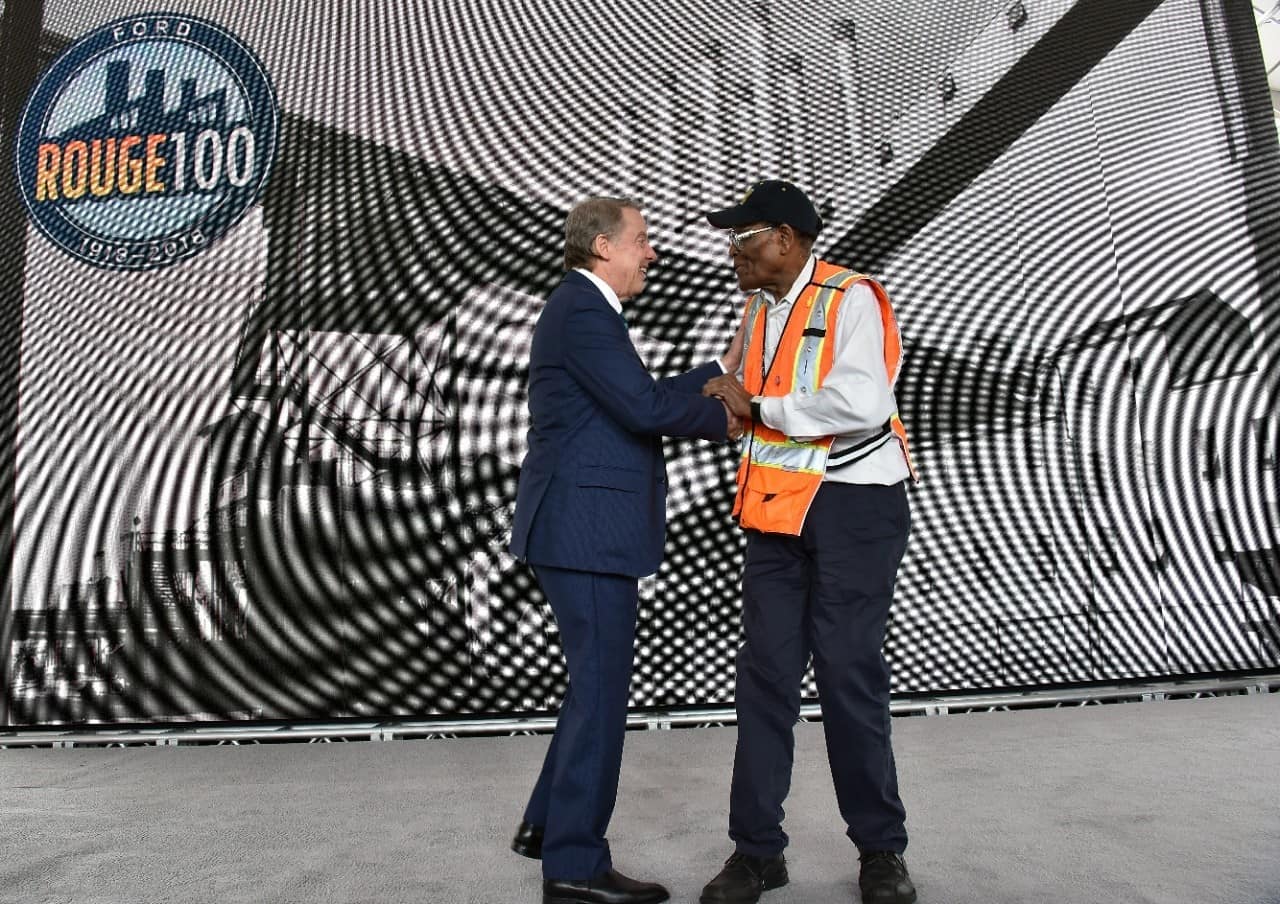 Fulton credits his longevity to Ford's shift to automated production processes, but it's still obviously incredibly impressive that he's been able to make it this long. "A lot of guys didn't hold up," he said. "I was lucky to be able to work 68 and a half years. A lot of guys, their bodies couldn't take it. I'm almost 90 years old and I'm still in pretty good shape because of the change they made to automation. The lifting and the bending and that – automation helped 100 percent."
Prior to his retirement, Fulton was responsible for ensuring Ford F-150 box floor pans made at the Dearborn Stamping Plant were properly aligned before they headed over to the Ford Dearborn Truck Plant for assembly. In his long career, he developed a reputation for perfection and a dedication to his craft. "Regardless of his age, he did not miss much at all," said Gary Tuttle Jr., team leader, zone one assembly. "He would see things that nobody else could see and always made sure things were exactly where they were supposed to be and if they weren't – I heard about it as soon as he knew about it."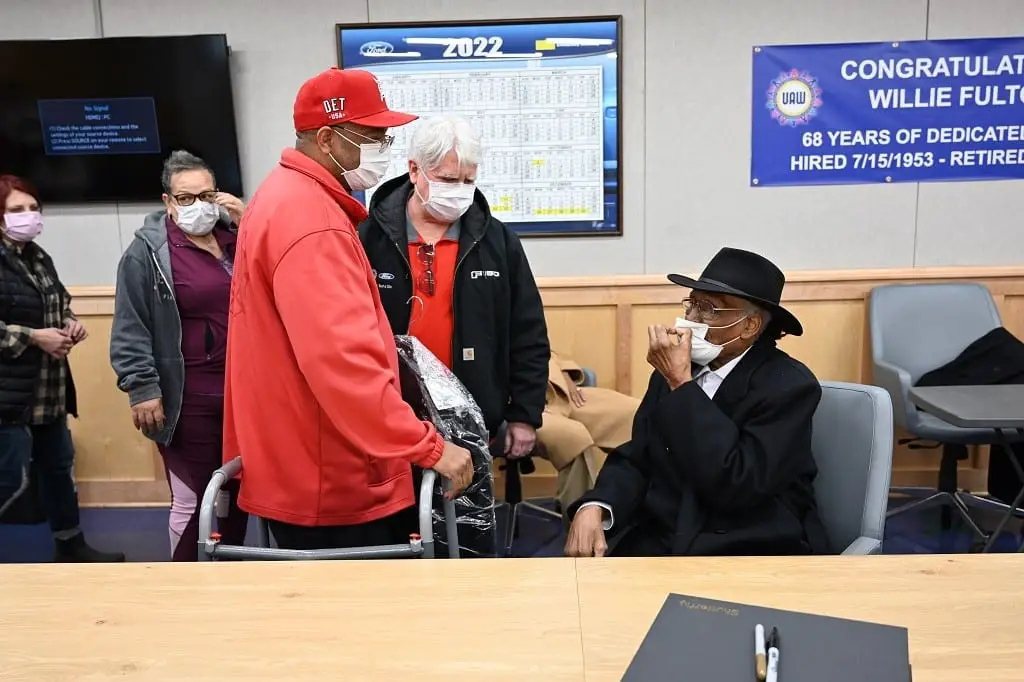 Amazingly enough, Fulton had no plans to retire until a recent bout with pneumonia, which prompted him to find something else to do with his time. "I'm going to find something to do," he said. "I have to keep moving. I can't be sitting around the house. Keeping busy keeps your mind sharp. Every day I was working, I had something different to think about." Fulton is currently looking for a new hobby to occupy his time, which already includes playing around with model trains.
We'll have more stories like this to share soon, so be sure and subscribe to Ford Authority for around-the-clock Ford news coverage.