Ford BlueCruise – the automaker's hands-free highway driving technology – was revealed last April and originally slated to launch on the 2021 Ford F-150 and 2021 Ford Mustang Mach-E last year. However, as Ford Authority reported in November, that rollout was later pushed back Q1 of 2022 due to the automaker's efforts to "simplify the technology" used by the new feature, as well as Lincoln's version of it, dubbed ActiveGlide. Now, Intel subsidiary Mobileye – a company that specializes in advanced driver-assist systems – has announced that future variants of Ford BlueCruise will utilize its own REM technology.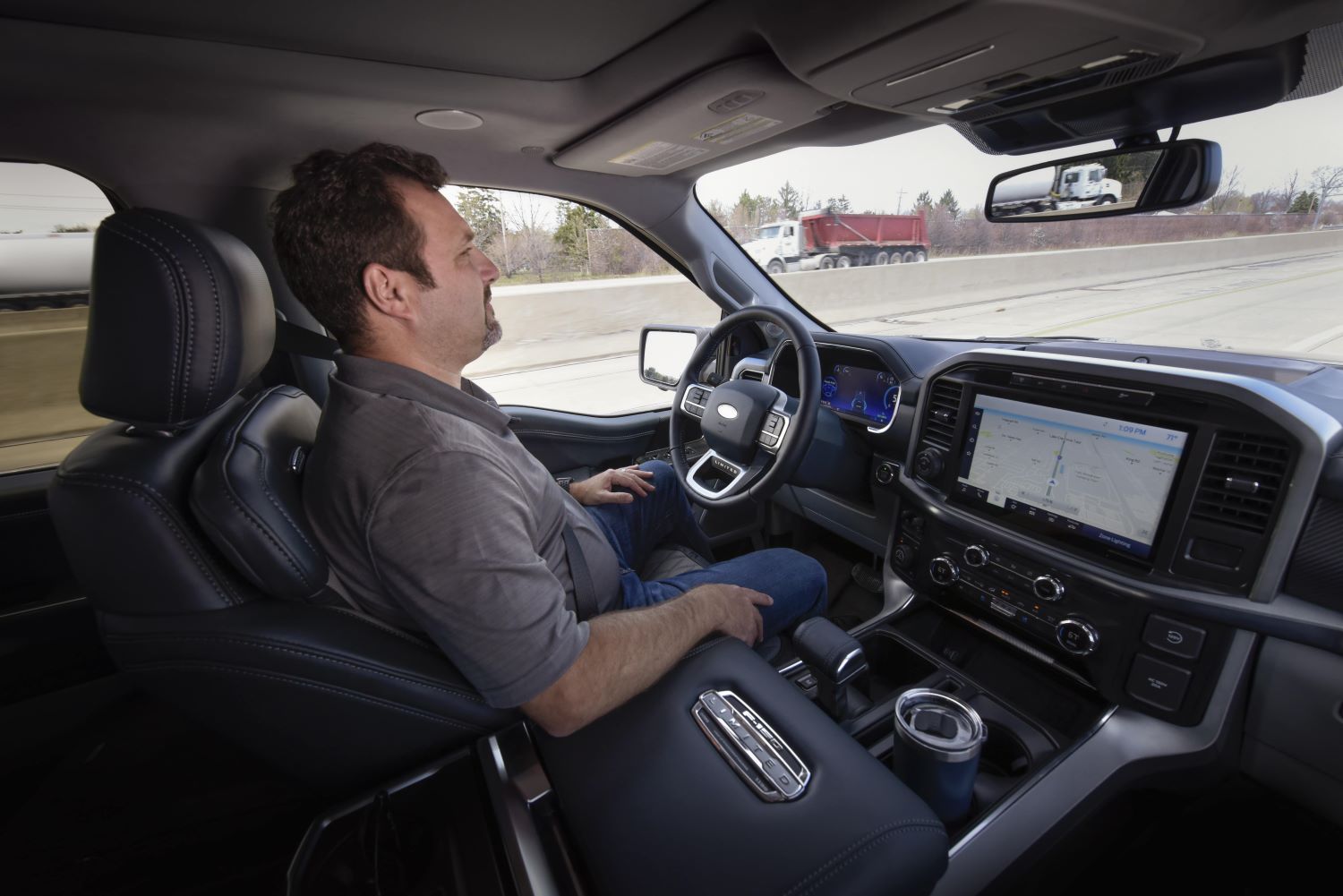 Mobileye – once considered a "frenemy" of Ford Motor Company – announced at this week's Consumer Electronics Show (CES) that it will be expanding its strategic partnership with the automaker by using the company's REM – or Road Experience Management technology – in future versions of the Ford BlueCruise system. The implementation of Mobileye's REM technology will expand BlueCruise's capabilities to include not only pre-mapped sections of major highways but also areas without visible lane markings and qualified divided highways thanks to improved lane-centering and lane-keeping technology.
"Ford has been delivering new vehicle technologies that make driving safer and easier for more than a century," Ford president and CEO Jim Farley said. "We are excited to work with Mobileye on a platform that supports our development of next-generation autonomy technologies. Our investment in these capabilities will allow us to transform our customers' transportation experiences."
Vehicles equipped with Mobileye technology are able to automatically collect anonymous data from the road while being driven around, at which point REM classifies that information into data points and sends them to the cloud. This data is then used to map out roads and infrastructure, which allows vehicles to "understand" the surrounding environment.
"Our customers are demonstrating that innovation is at the center of their future strategies and leaning on Mobileye to help execute their visions," said Professor Amnon Shashua, Mobileye president and chief executive officer. "As a trusted collaborator, Mobileye is firing on all cylinders to deliver scalable ADAS-to-AV solutions that exceed the expectations of our customers and, at the same time, push the industry forward. We're grateful for our ongoing collaborations and look forward to setting more new industry standards together."
We'll have more on this new technology soon, so be sure and subscribe to Ford Authority for 24/7 Ford news coverage.