Last year, FoMoCo began offering three new and improved option packages for the Ford Transit, including the Motorhome Prep Package for cutaway, the new RV Prep Package for cargo vans, and a new Adventure Prep Package for cargo or crew vans. In Europe, those that want a brand new Blue Oval camper van can purchase a Transit Custom Nugget from their local dealer. However, in North America, buyers don't have that kind of turnkey option, which makes this cool Ford Bronco van rendered by an artist named Samir Sadikhov a rather enticing concept.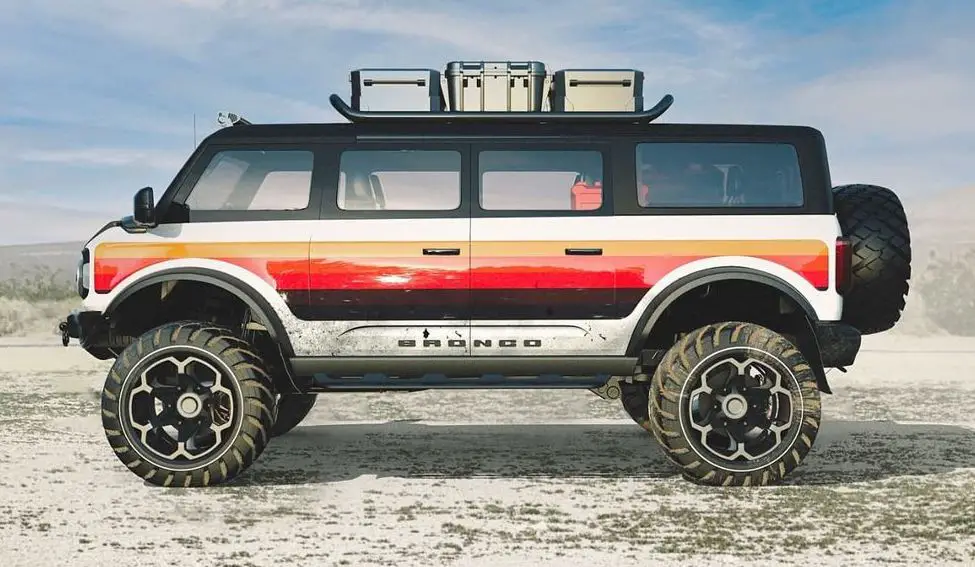 This Ford Bronco van is actually inspired by country singer Jake Owen's own retro 2021 Ford Bronco build and features the same sort of multi-colored stripes on the sides that give it an authentic 1970s vibe. That's quite fitting on these Bronco van renderings, as vans – which are now becoming quite popular again – were the cat's proverbial pajamas in the disco era, with folks going to great lengths to customize their boxy rides.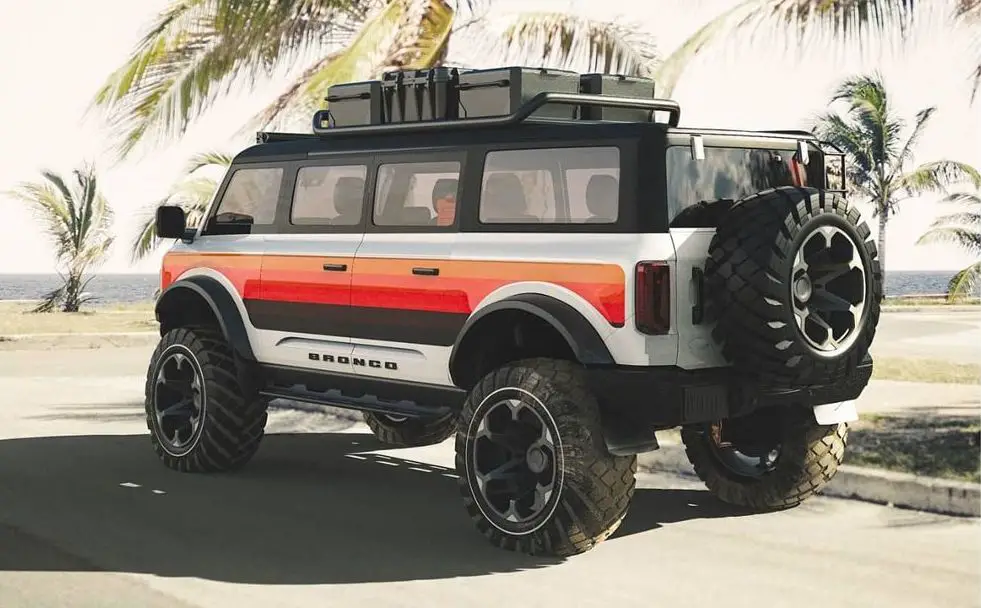 In spite of those retro touches, this Bronco van is fitted with some decidedly modern bits and pieces, including its large wheels and knobby tires, which would presumably help it live up to its nameplate with better than average off-road capability. The boxy van is also carrying quite a few storage boxes on its roof and side, which could be used to store gear for a week-long overlanding adventure. With the Bronco's baked-in off-road capability and a van's large amount of cargo space, this seems like a pretty solid idea.
View this post on Instagram
Of course, this is just that – an idea, one that came from the mind of an artist. But we'd personally love to see Ford build something like this in the real world, and given the explosive growth of the #vanlife movement, it might just strike a chord with buyers, too.
We'll have more cool renderings like this to share soon, so be sure and subscribe to Ford Authority for more Ford Bronco news and around-the-clock Ford news coverage.