The Ford Festiva Shogun is one of the more insane automotive creations from the modern era, combining the Taurus SHO's hi-po powertrain with the tiny little Ford Festiva hatchback. Just seven of these awesome little cars were ever produced, and one of them has resided in the garage of comedian and legendary car collector Jay Leno for over a quarter-century. Sadly, however, there are only six Ford Festiva Shogun models left in the world now, as one was destroyed in the ongoing Colorado wildfires that started last week.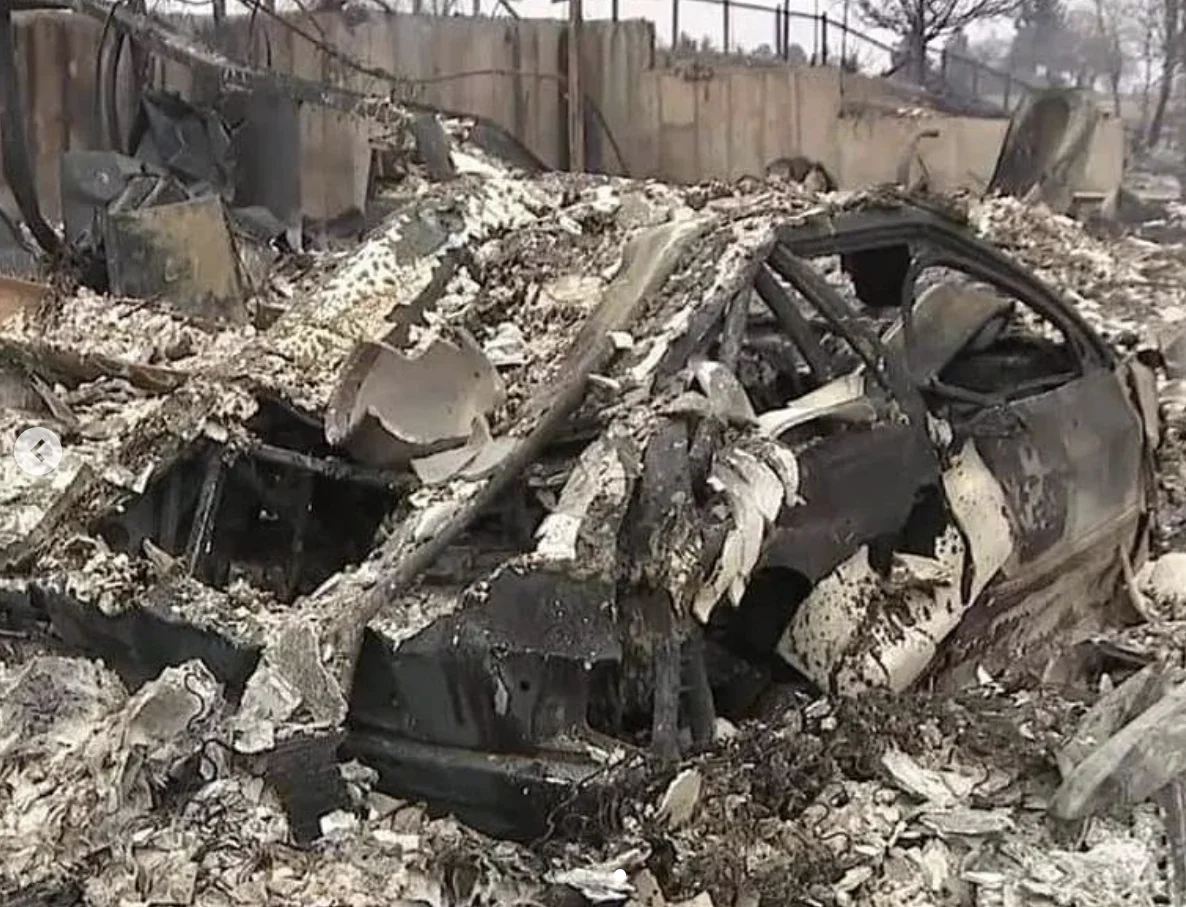 "Twenty years I lived here. It was a three-story house on the open space. It was beautiful and everything was fixed up just the way I wanted it," Louisville, Colorado resident Linda Jackson told ABC 7 News in Denver after returning to find her home destroyed by the fires. However, inside her garage, Jackson was also storing a Ford Festiva Shogun owned by her neighbor. "I think it's a Ford Shogun," Jackson said. "And there were only six of them in the world and that was his Shogun car right there."
The Festiva Shogun was created by former race car driver Rick Titus and Chuck Beck of Special Editions, who stuffed the Taurus SHO's 3.0L Yamaha V6 into the diminutive hatchback, giving it a healthy 220 horsepower, rear-wheel drive, and that model's five-speed manual transmission to boot. The duo planned on building 250 examples of this hot hatch, but a lofty asking price of $42,000 in 1990 led to the creation of just seven total Shoguns. Now, sadly enough, that already tiny number has shrunk to six.
View this post on Instagram
Officials have yet to determine what started the Colorado fire, which has now claimed roughly 1,000 homes and at least three lives. Regardless, it has since become the most destructive wildfire in that state's history, spurred on by drought conditions and wind gusts of up to 100 miles per hour.
We'll have more on the Festiva Shogun soon, so be sure and subscribe to Ford Authority for around-the-clock Ford news coverage.
H/T: Jalopnik