For a few years, Ford stock wasn't exactly the envy of Wall Street or investors. However, back in February of last year, things began to slowly turn around as analysts started changing their tune in terms of ratings and price targets. Ford stock began to surge as the automaker's commitment to electric vehicles won over investors, and outlooks continued to improve as 2021 went by. Ford shares reached a 20-year high of $19.72 back in November, and have grown even more in the ensuing weeks. That surge also recently took Ford market cap to a place it hadn't been in five years – higher than the automaker's chief cross-town rival, General Motors. However, that surge hasn't slowed down over the ensuing weeks.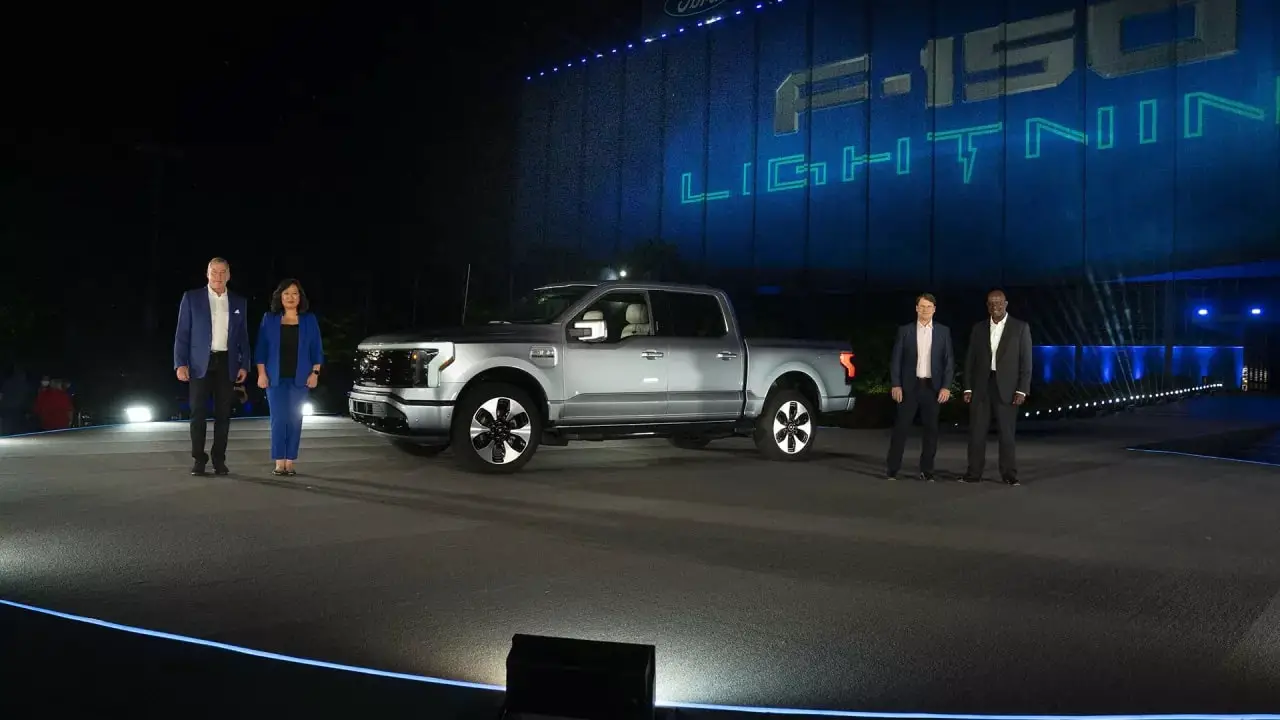 Ford market cap reached the coveted $100 billion dollar mark today, compared to just $83 billion a couple of weeks ago and $48.2 billion back in 2016. It's a truly meteoric rise that can be attributed to the incredible recovery of Ford's stock price over the last several months. As of this writing, Ford stock is trading at just over $25 per share, which is significantly higher than just a few weeks ago, when it was trading for a smidge over $20 and more than last week when it closed at $24.44.
The upward trajectory can be largely attributed to CEO Jim Farley, who took over the top spot at Ford in October of 2020 and has since shifted the automaker's focus toward electrification. Under Farley's watch, Ford has made massive investments in both electric vehicles and battery production, committed to profitable subscription services as a way to generate recurring revenue for the automaker, and launched a host of desirable new vehicles including the Ford Mustang Mach-E, Ford Bronco Sport, and Ford Bronco, to name a few.
$F reaches $100 billion market cap. 🚀🚀🚀 pic.twitter.com/bFt6eTj52D

— Mark Truby (@mtruby) January 13, 2022
Recently, Ford revealed that it has doubled its planned yearly EV production from 300,000 units per year to 600,000. The automaker will also nearly double its planned production of the Ford F-150 Lightning to 150,000 units by mid-2023 due to stronger than expected demand, as well as ramp up Mustang Mach-E production to 200,000 units per year by 2023 after a successful first full year on the market that also saw demand for the EV crossover exceed supply.
We'll have more on Ford's market cap soon, so be sure to subscribe to Ford Authority for more Ford stock news and around-the-clock Ford news coverage.