Ford Motor Company sales decreased 6 percent to 508,451 units during the fourth quarter of 2021 in the United States. Sales decreased at both FoMoCo marques, the namesake Ford brand as well as at the Lincoln division.
"Ford was the only U.S. automaker hitting the half million sales mark in the fourth quarter, making Ford America's best-selling automaker," said Vice President, Ford Sales U.S. and Canada, Andrew Frick, in a statement. "On the strong success of Mustang Mach-E, Ford jumped into second place in U.S. electric vehicle sales behind just Tesla," he added.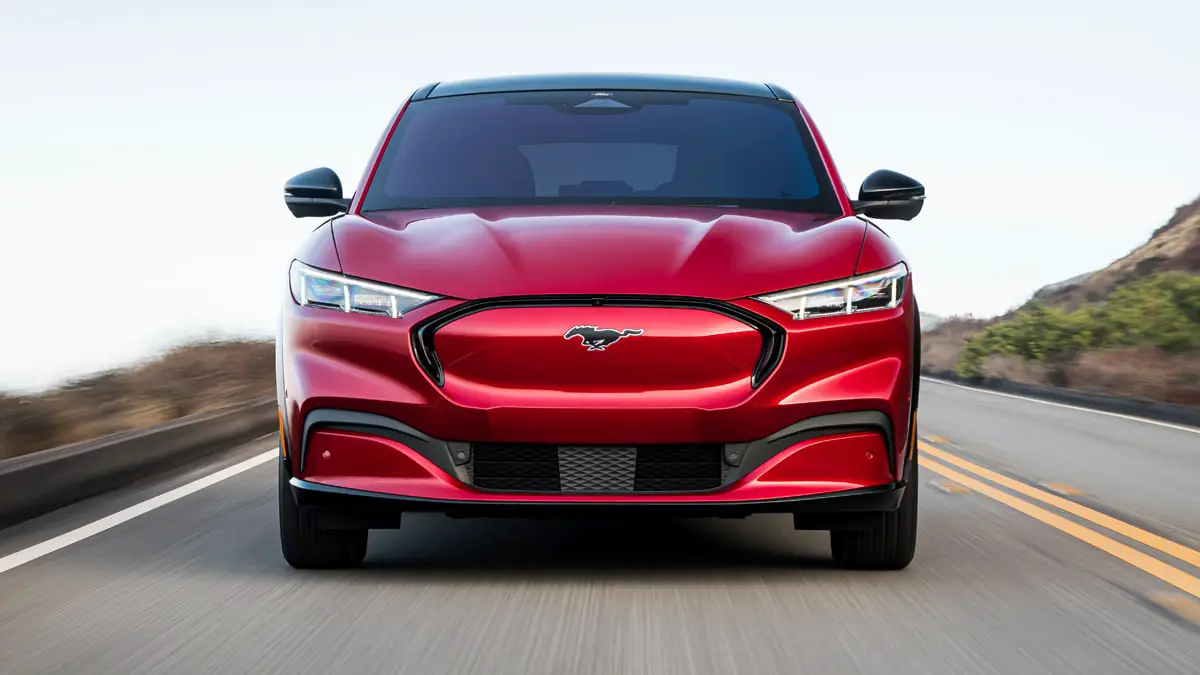 FoMoCo Sales Notes – U.S. Q4 2021
Total Ford Motor Company sales during Q4 2021 decreased 6 percent to 508,451 units
Ford was the best-selling automaker in the U.S. during the fourth quarter, posting a 26.8 percent increase over Q3 2021, compared to an overall industry decline of approximately 3 percent.

Ford begins the 2022 calendar year with 247,000 vehicles in stock – the best inventory position in the industry.

Combined sales of Ford pickups totaled 225,974 units in the fourth quarter, outselling all of GM's pickups on a combined basis
Ford share of the retail SUV segment increased 3 percentage points year-over-year to an estimated 12 percent in Q4

Ford SUV sales grew 41.4 percent over Q3, showing that Ford's strategy to focus on utility vehicles and trucks is reaping benefits.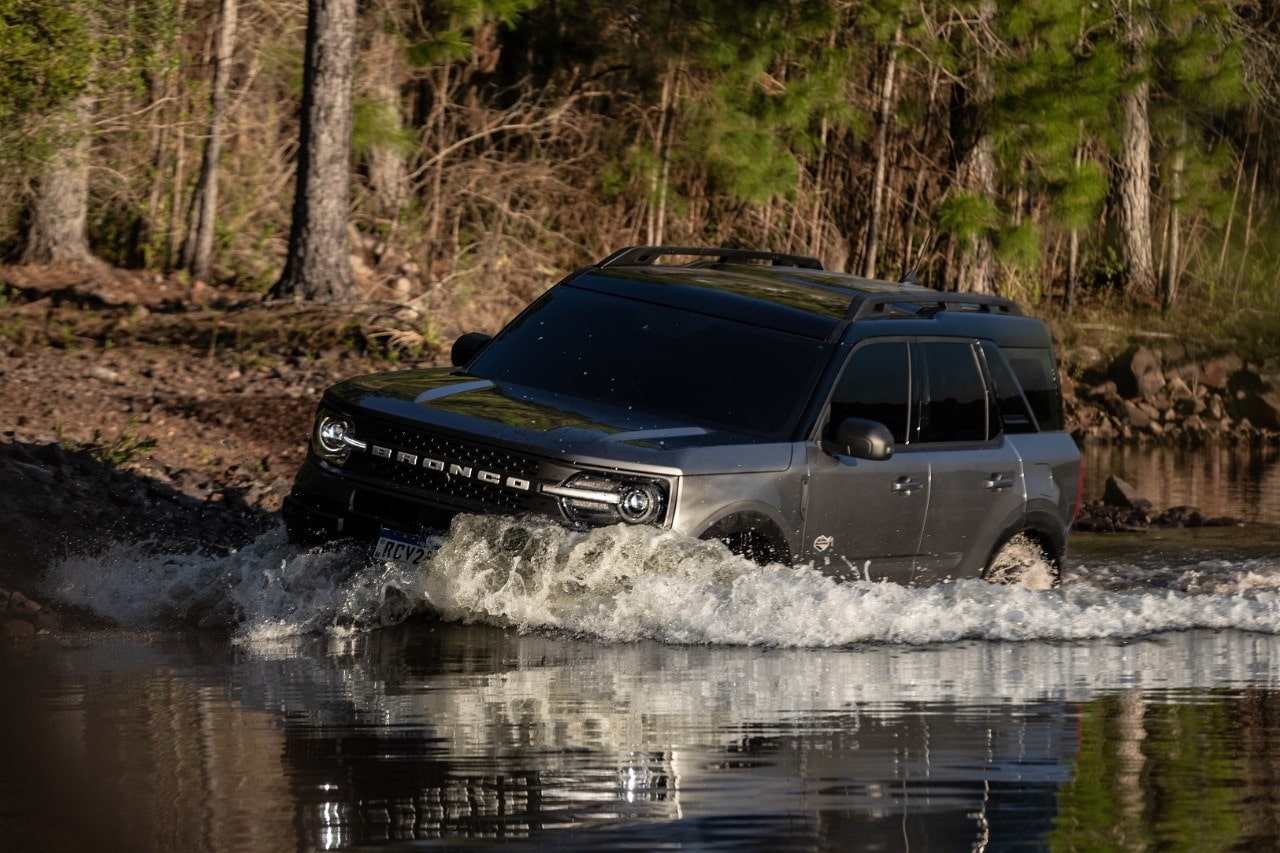 Brand & Model Sales
Ford brand sales decreased 4.7 percent to 487,484 units:
Lincoln sales decreased 32.4 percent to 20,967 units:
During the complete 2021 calendar year, Ford Motor Company sales decreased 6.8 percent to 1,905,955 units.
Sales Results - Q4 2021 - USA - Ford
| MODEL | Q4 2021 / Q4 2020 | Q4 2021 | Q4 2020 | YTD 2021 / YTD 2020 | YTD 2021 | YTD 2020 |
| --- | --- | --- | --- | --- | --- | --- |
| BRONCO | * | 24,819 | * | * | 35,023 | 0 |
| BRONCO SPORT | +426.66% | 26,965 | 5,120 | +2,012.68% | 108,169 | 5,120 |
| E-SERIES | -9.82% | 10,655 | 11,815 | +0.33% | 37,122 | 37,001 |
| ECOSPORT | -53.80% | 6,165 | 13,345 | -32.84% | 40,659 | 60,545 |
| EDGE | -5.46% | 30,274 | 32,024 | -21.73% | 85,225 | 108,886 |
| ESCAPE | -28.07% | 33,624 | 46,743 | -18.53% | 145,415 | 178,496 |
| EXPEDITION | -31.84% | 17,784 | 26,091 | +5.33% | 81,988 | 77,838 |
| EXPLORER | -9.56% | 59,697 | 66,008 | -2.81% | 219,871 | 226,217 |
| F-SERIES | -3.64% | 191,173 | 198,388 | -7.80% | 726,004 | 787,422 |
| FUSION | -99.49% | 103 | 20,001 | -89.35% | 11,781 | 110,665 |
| GT | +42.86% | 40 | 28 | -18.29% | 143 | 175 |
| HEAVY TRUCKS | +5.04% | 4,313 | 4,106 | +41.51% | 14,202 | 10,036 |
| MAVERICK | * | 12,752 | * | * | 13,258 | 0 |
| MUSTANG | -15.64% | 11,349 | 13,453 | -14.20% | 52,414 | 61,090 |
| MUSTANG MACH-E | +276,066.67% | 8,285 | 3 | +904,566.67% | 27,140 | 3 |
| RANGER | -18.78% | 22,049 | 27,148 | -6.63% | 94,755 | 101,486 |
| TRANSIT | -44.71% | 20,946 | 37,886 | -24.18% | 99,745 | 131,556 |
| TRANSIT CONNECT | -30.61% | 6,491 | 9,355 | -24.52% | 26,112 | 34,596 |
| FORD TOTAL | -4.74% | 487,484 | 511,735 | -6.20% | 1,819,026 | 1,939,334 |
Sales Results - Q4 2021 - USA - Lincoln
| MODEL | Q4 2021 / Q4 2020 | Q4 2021 | Q4 2020 | YTD 2021 / YTD 2020 | YTD 2021 | YTD 2020 |
| --- | --- | --- | --- | --- | --- | --- |
| AVIATOR | -25.14% | 5,450 | 7,280 | -9.34% | 20,924 | 23,080 |
| CONTINENTAL | -95.32% | 65 | 1,390 | -72.25% | 1,460 | 5,262 |
| CORSAIR | -28.14% | 5,785 | 8,050 | -13.10% | 22,790 | 26,227 |
| MKZ | -99.33% | 16 | 2,385 | -86.57% | 1,681 | 12,518 |
| NAUTILUS | -6.32% | 6,267 | 6,690 | +7.48% | 24,443 | 22,742 |
| NAVIGATOR | -32.88% | 3,384 | 5,042 | +2.48% | 15,631 | 15,252 |
| LINCOLN TOTAL | -32.40% | 20,967 | 31,014 | -17.53% | 86,929 | 105,410 |
Sales Results - Q4 2021 - USA - FMC Totals
| BRAND | Q4 2021 / Q4 2020 | Q4 2021 | Q4 2020 | YTD 2021 / YTD 2020 | YTD 2021 | YTD 2020 |
| --- | --- | --- | --- | --- | --- | --- |
| FORD TOTAL | -4.74% | 487,484 | 511,735 | -6.20% | 1,819,026 | 1,939,334 |
| LINCOLN TOTAL | -32.40% | 20,967 | 31,014 | -17.53% | 86,929 | 105,410 |
| FMC USA TOTAL | -6.32% | 508,451 | 542,749 | -6.79% | 1,905,955 | 2,044,744 |
About The Numbers
Further Reading & Sales Reporting
Running Ford Motor Company sales numbers
Ford Motor Company Q4 2021 sales reports:

Ford Motor Company sales Q4 2021 U.S.A (this page)
Ford Motor Company Canada sales Q4 2021

Ford Canada sales Q4 2021
Lincoln Canada sales Q4 2021

Ford Motor Company Argentina sales Q4 2021
Ford Motor Company Brazil sales Q4 2021
Ford Motor Company Korea sales Q4 2021

Ford Motor Company Korea sales October 2021

Ford Korea sales October 2021
Lincoln Korea sales October 2021

Ford Motor Company Korea sales November 2021

Ford Korea sales November 2021
Lincoln Korea sales November 2021

Ford Motor Company Korea sales December 2021

Ford Korea sales December 2021
Lincoln Korea sales December 2021

Ford Motor Company Mexico sales Q4 2021
Ford Russia sales Q4 2021

Ford Russia sales October 2021
Ford Russia sales November 2021
Ford Russia sales December 2021