It's no secret by now that electric cars are quick, and that includes the Ford Mustang Mach-E, which also happens to be a highly recommended and universally praised vehicle, too. But the Ford Mustang Mach-E GT and GT Performance Edition take performance to the next level, ripping off sub-four-second 0-60 times and keeping up with quite a few modern sports cars, including those that cost anywhere from a little to a lot more. As we can see in this video from Edmunds, that includes the much-ballyhooed mid-engine C8 Corvette.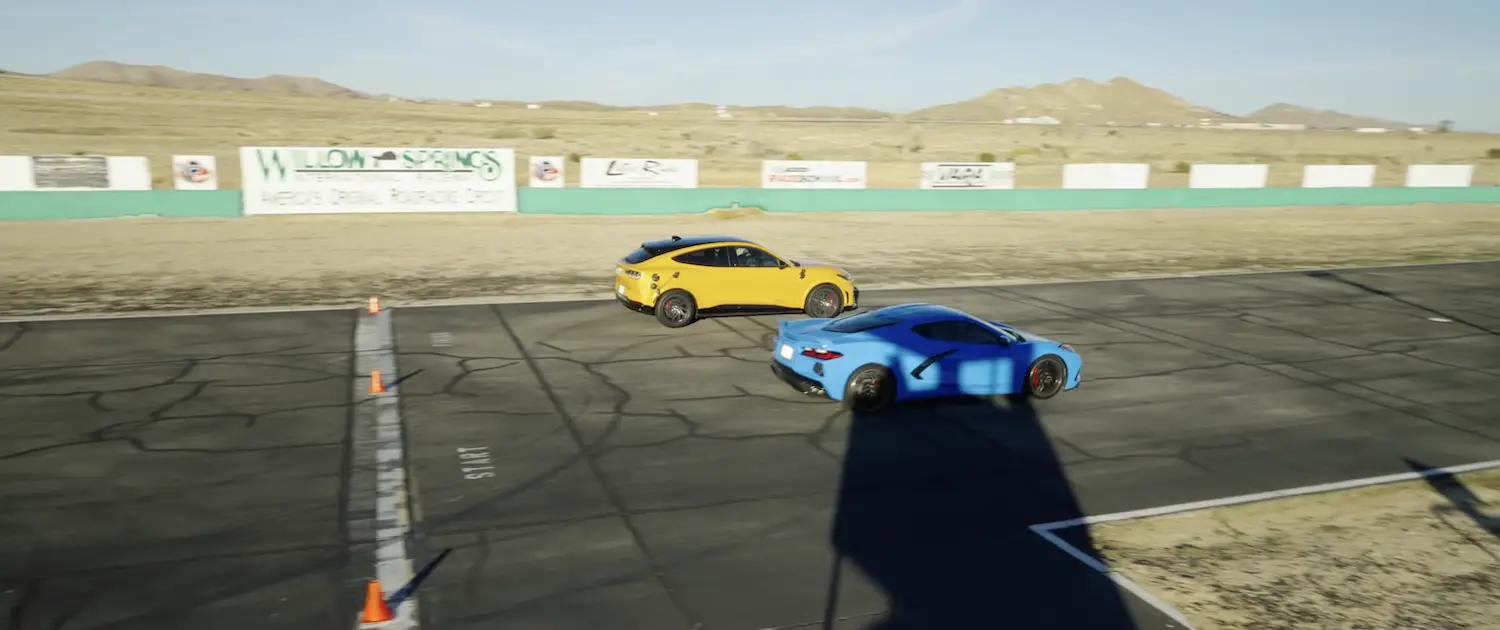 The Mach-E GT powertrain is indeed formidable, which is precisely why it recently passed Michigan State Police testing with flying colors. The high-performance version of Ford's EV crossover utilizes dual permanent magnetic motors, including an upgraded secondary electric motor that powers the front wheels for a combined output of 480 horsepower and 600 pound-feet of torque. Ford projects that the Mach-E GT will do 0-60 miles-per-hour in 3.8 seconds and achieve an EPA-estimated 270 miles of range. The GT Performance Edition used in this test is even quicker, using its superior 634 pound-feet of torque to hit 60 in 3.5 seconds.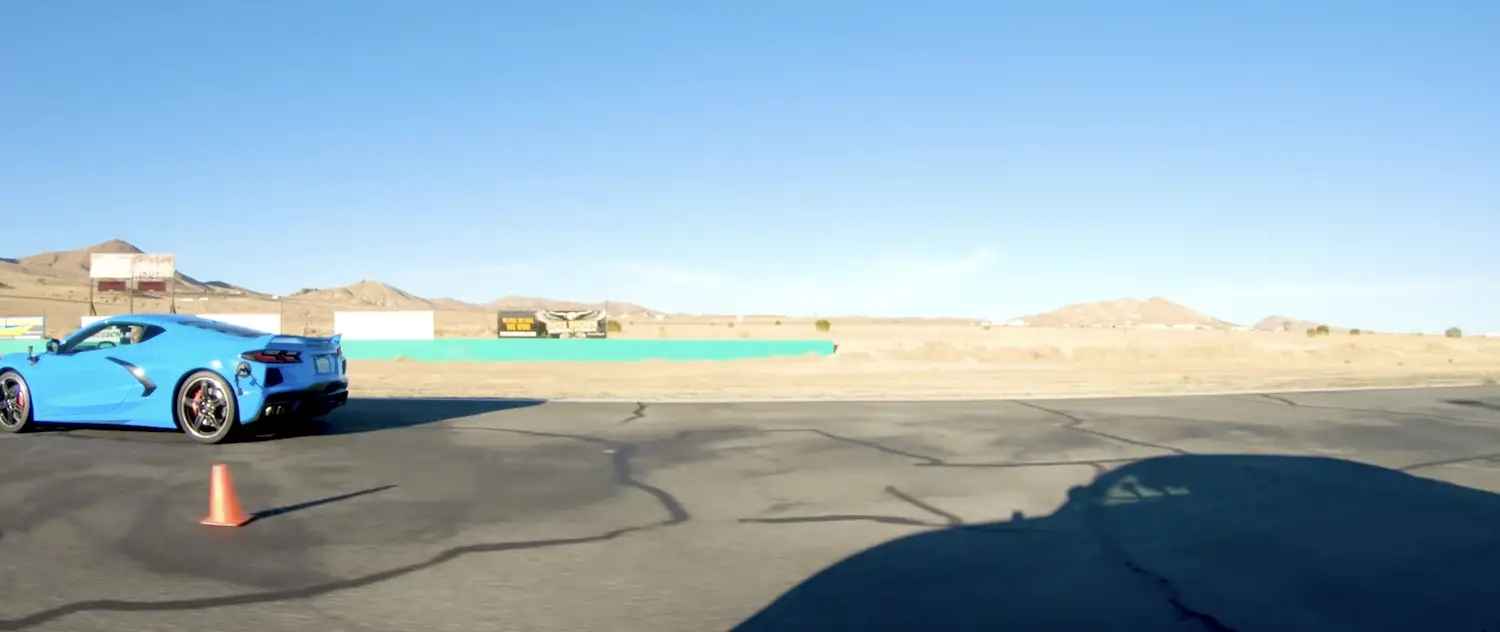 The C8 Corvette, on the other hand, is no slouch itself, thanks to GM's 6.2L LT2 V8 that cranks out 495 horsepower (with the optional performance exhaust included in the Z51 Package) and 470 pound-feet of torque. Flowing through an eight-speed dual-clutch transmission to the rear wheels, GM says that the newest Corvette will do 0-60 in 2.9 seconds.
In this real-world testing, the Mach-E gives the C8 some serious fits from a dig. The crossover leaps off the line and stays dead even with the exotic sports car until the latter leaps ahead just shy of the finish line, an impressive feat given the fact that, well, it's a crossover capable of hauling the whole family and a bunch of cargo, too. In a roll race, however, the Mach-E jumps ahead of the C8 and holds steady at the finish line to take home the win, even though the Corvette is quicker around a track. Regardless, it's a highly impressive showing for the Ford Mustang Mach-E GT, by any conceivable measure.
We'll have more on the Mach-E GT soon, so be sure and subscribe to Ford Authority for more Mustang Mach-E news and ongoing Ford news coverage.