The Oshkosh Defense USPS carrier beat out two other finalists to replace the long-running Grumman Long Life Vehicle (LLV) last February, scoring a lucrative contract that's worth a whopping $6 billion over ten years. In spite of some legal troubles and political opposition, the new Oshkosh Defense USPS carrier is on track to become the next Post Office mail delivery vehicle, and now, a full-scale design model of the Next Generation Delivery Vehicle (NGDV) being unloaded for a commercial shoot has been spotted in Saticoy, California, for the very first time by a Reddit user.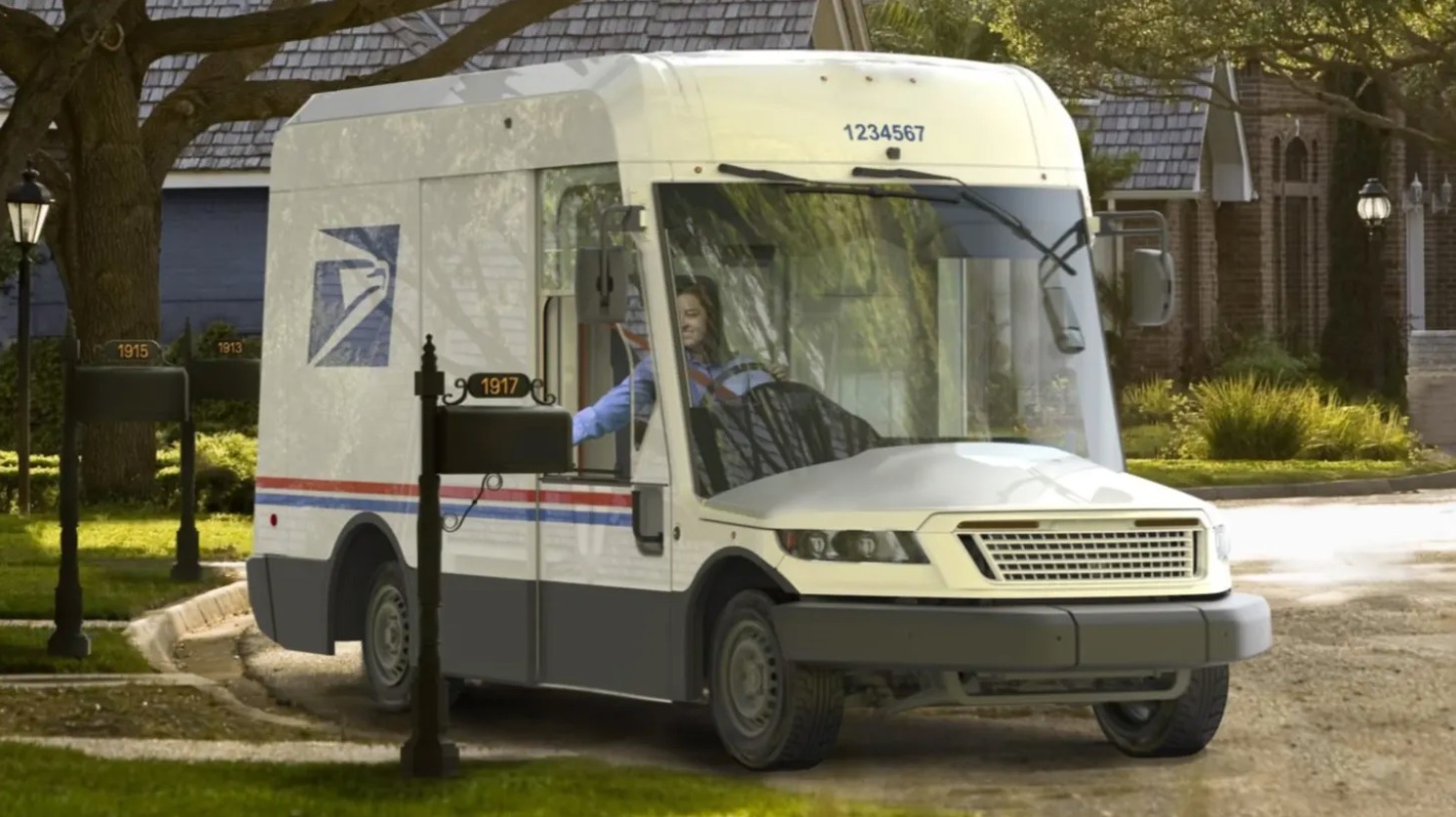 This full-scale model was previously on display at the 2022 Consumer Electronics Show (CES) and is not a final production version of the next-gen mail carrier. Some design changes may take place before NGDV enters service, which is expected to happen sometime in late 2023.
As Ford Authority reported last June, Ford will supply engines, transmissions, suspension parts, and other components for this next-generation model. Ford previously collaborated with Oshkosh Defense to produce a Ford Transit-based cargo van that was also in the running to replace the Grumman LLV. The other two candidates consisted of electric truck maker Workhorse Group and truck body maker VT Hackney with an all-electric offering, and commercial electric vehicle maker Karsan, which teamed up with USPS supplier Morgan Olsen to design a plug-in hybrid delivery vehicle.
After winning the contract, Oshkosh Defense announced that it would begin producing the next-gen mail carrier at its South Carolina plant starting in 2023, a move that was threatened when Workhorse Group filed a legal challenge to the decision. A number of lawmakers joined Workforce in its rejection of USPS's decision to award Oshkosh Defense the contract, as Oshkosh will only build a mixture of 10 percent electric and 90 percent ICE-powered vehicles, in spite of President Joe Biden's recent executive order directing the government to electrify its entire fleet.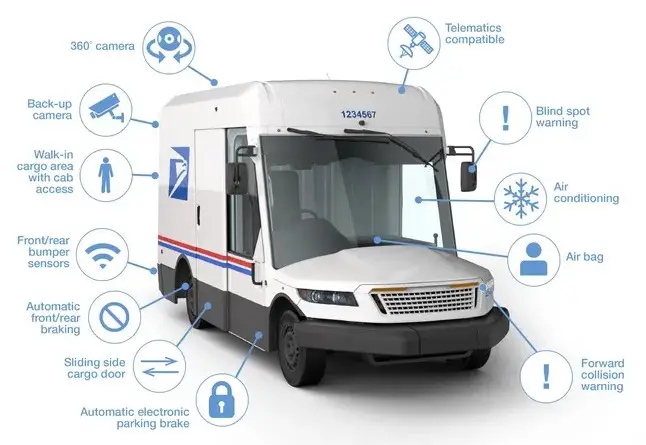 Postmaster General Louis DeJoy later said that USPS can commit to converting most of its fleet to electric vehicles within a decade, but can only do so with major financial assistance from the government. Last September, a U.S. House of Representatives panel approved giving USPS a total of $2.4 billion for new EV postal vehicles and charging infrastructure.
We'll have more on this next-gen postal delivery vehicle soon, so be sure and subscribe to Ford Authority for non-stop Ford news coverage.
Update: this story has been updated to reflect the fact that this next-gen mail carrier is a full-scale design model that was being used for a commercial shoot.