Last summer, the Ford Puma surpassed the Ford Fiesta and Focus as FoMoCo's best-selling vehicle in Europe, becoming the automaker's very first SUV/crossover to hold that title. The Puma also landed a spot on Europe's top 10 best-selling vehicles list last July, finishing in ninth place with 13,293 units sold. Now, new data from automotive research group Jato reveals that the Ford Puma was that region's 20th most registered vehicle in 2021 across 28 markets.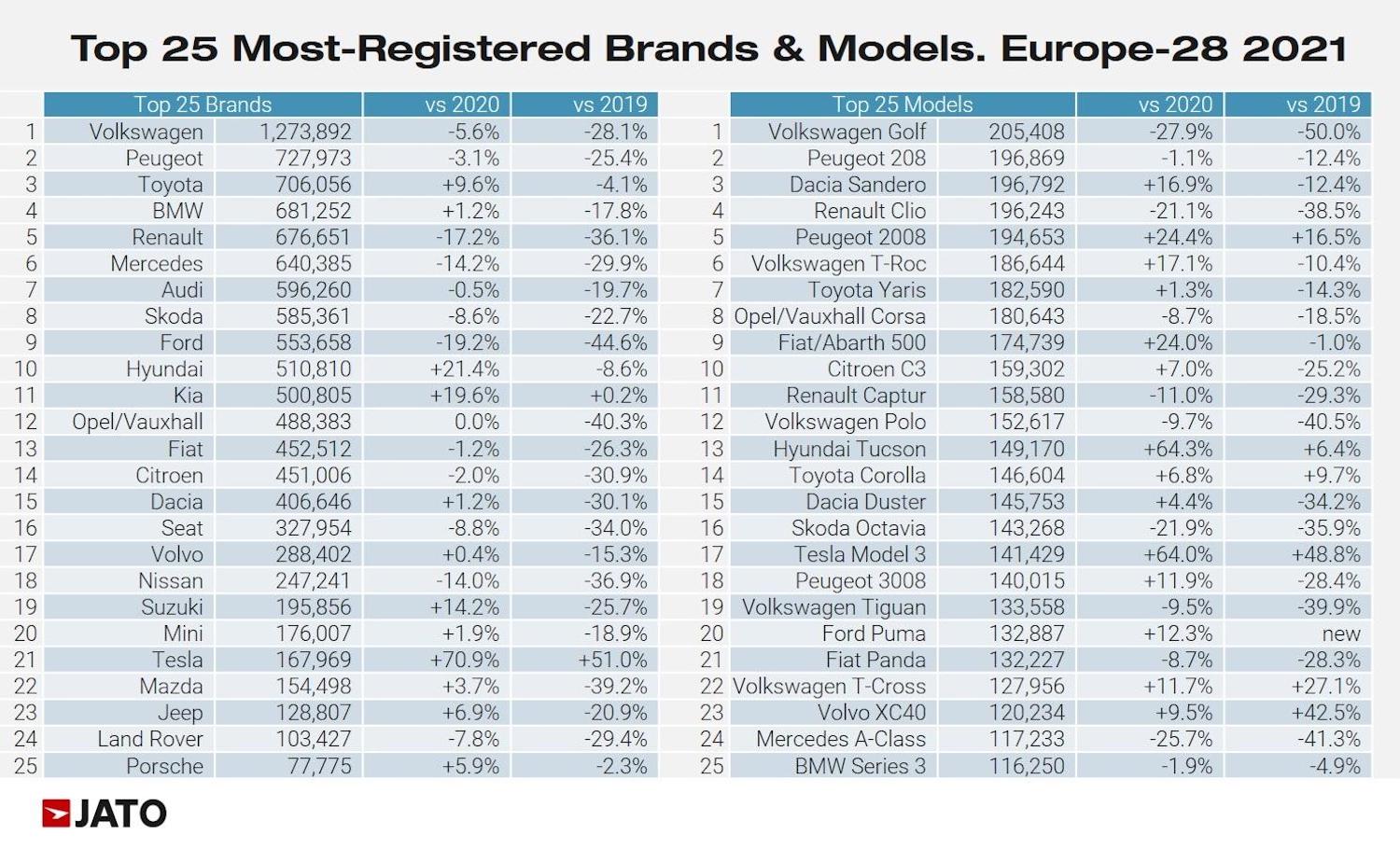 In total, 132,887 Pumas were registered in Europe last year, a 12.3 percent increase over 2020. The Volkswagen Golf topped the list with 205,408 units registered, though that represents a 27.9 percent decrease over 2020. Sales declines were the norm for almost every vehicle in Europe's top ten list, in fact, with just one of those models – the Peugeot 2008 – posting a year-over-year increase. Last year marked just the second year the Puma has been on sale, making it the newest vehicle on the top 25 list as well.
What makes this result even more impressive is the fact that new vehicle registrations in Europe landed at 11.75 million new vehicles last year – which is the lowest that region has seen since 1985 – a result that can be pinned on supply chain issues. "Crisis after crisis had a negative impact on demand and registrations in the market," said Felipe Munoz, Global Analyst at JATO Dynamics. "The ongoing uncertainty of the COVID-19 pandemic, alongside the prolonged semiconductor shortage created a perfect storm for OEMs last year."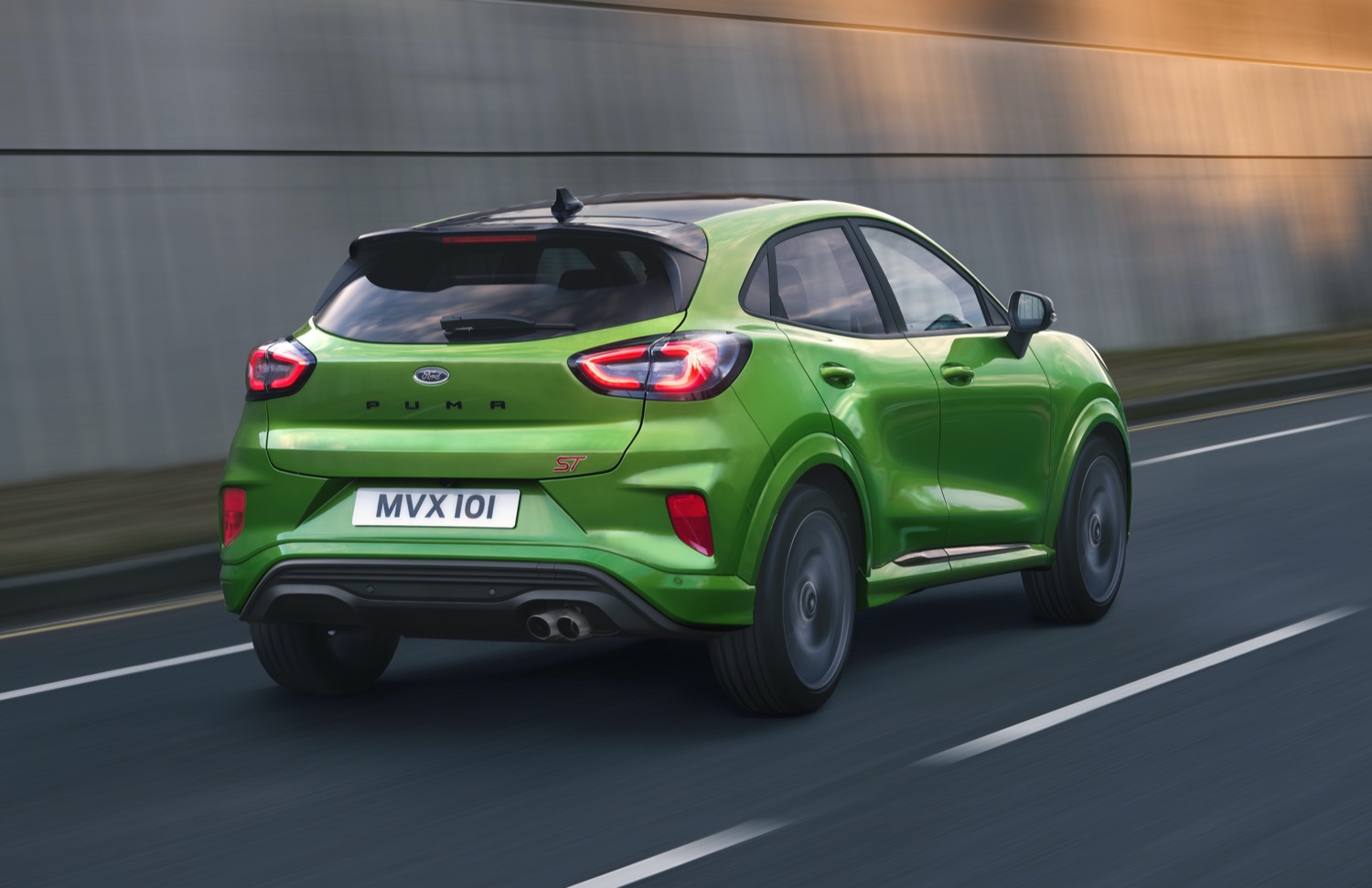 This situation doesn't look likely to improve anytime soon, as Ford Europe chairman Gunnar Herrmann recently said that he believes the chip shortage will persist into 2024. At the same time, Ford's European division is in the middle of some major changes as it plans to transition to an all-electric lineup by 2030 or sooner. As Ford Authority reported yesterday, the automaker could be closing two plants in the region as it retools its facilities for the forthcoming EV pivot.
We'll have more on the Puma soon, so be sure to subscribe to Ford Authority for the latest Ford Puma news and continuous Ford news coverage.