The Blue Oval's South American operations have been under strict scrutiny recently, as the automaker has continued to shift its focus as it relates to Brazil and the region more broadly. As Ford Authority outlined in early 2021, the company announced it would cease producing cars in Brazil, a move that came before a bombshell report detailing Ford's $12 billion loss in the country over a roughly ten year period. Unfortunately, its prospects have yet to improve in Brazil, as sales were down a staggering 73 percent last year, amid the ongoing chip shortage and other pandemic related issues. Vehicles aside, Ford feels that expanding its service presence will win over customers, and the first-ever Quick Lane center in Brazil marks the latest move it hopes will attract new buyers into the fold.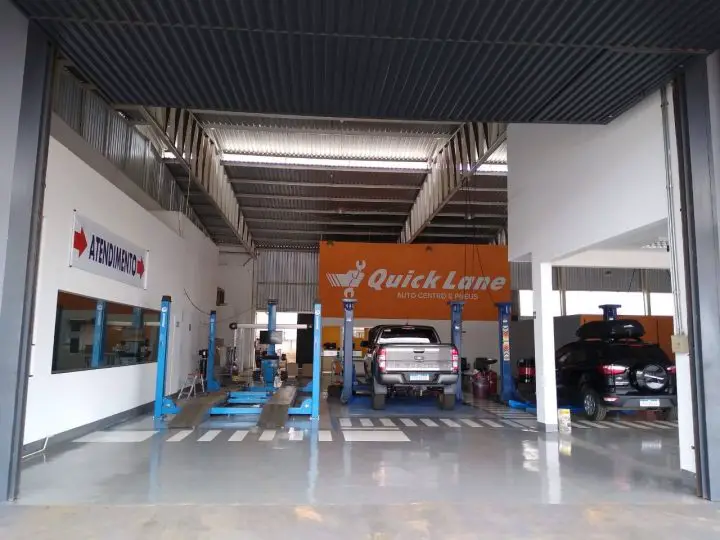 The Ford Quick Lane service center business model is hardly a new concept and has existed in the United States for quite some time. Essentially, intendent operators, who generally also have their own franchised Ford dealership attached, use them for services like oil changes, tire alignment and balancing, and general automotive repairs relating to suspension, brake, cooling system, and HVAC components. In addition to the aforementioned services, the new Brazil store, located in Jataí, Goiás, will also perform recall and warranty service for Ford vehicles, but can service other makes and models too. The building itself adheres to global Quick Lane standards and is owned by the Regivel group, which also owns two franchised Ford dealerships.
"We are going to bring to Quick Lane the same standard of service and quality that Regivel has offered for 25 years now, not only for Ford customers but also for other brands," says Bruno Campos Maia, director of the Regivel group. "It is a new business proposition in which the company is investing."

The new Quick Lane store won't be the last, as Ford says it expects ten total franchises to be operational by 2023. The company's latest efforts follows other moves designed to appeal to Brazilian owners. As Ford Authority previously reported, the automaker offered free pickup and delivery service to owners last fall, and it has also extended its FordPass Connect free trial period for new owners to two years. Additionally, the company introduced the 2022 Ford Maverick into the Brazilian market as it shifts to an importation model for the country.
We'll have more on Ford Brazil soon, so subscribe to Ford Authority for continuous Ford news coverage.